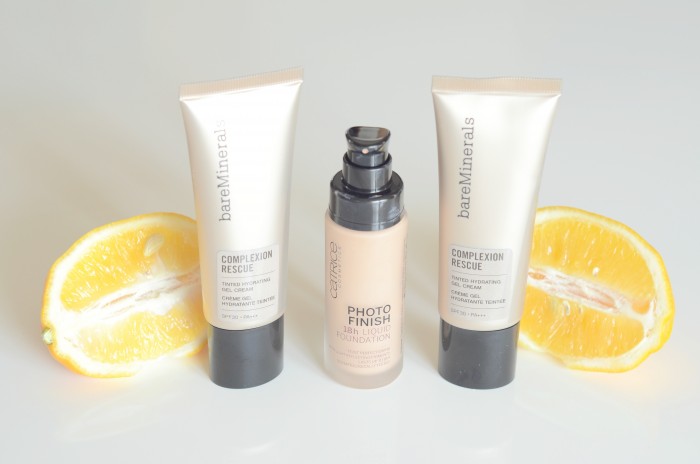 Heute möchte ich euch ein paar Produkte vorstellen, die vor Kurzem bei mir eingezogen sind. Fangen wir mit dem ersten Bild an: oben stehend seht ihr ein Creme-Gel von bareMinerals, ein ähnliches Produkt wie die gehypten BB Creams. Es gibt sie in vielen verschiedenen Farbnuancen und ich bin total begeistert! Mein Exemplar hat einen honigfarbenen Vanilleton und ist einfach perfekt für meine Haut. Man fühlt sich nicht "zugekleistert" und die Haut kann nach wie vor atmen. Es handelt sich hierbei um eine Gesichtspflege mit leichter Tönung, damit die Natürlichkeit trotzdem bestehen bleibt und ein ebenmäßiges Hautbild entsteht. Wenn es doch mal etwas mehr abgedeckt sein darf und Rötungen sowie auch Glanz verschwinden sollen, kann ich euch Photo Finish von Catrice empfehlen. Auch in mehreren Farbtönen erhältlich und deckt Rötungen, etc. perfekt ab!
Today I want to show you some beauty products which are new in my home! Lets start with the first picture: you can see three products; bareMinerals gel cream and a photo finish foundation from Catrice. These two products are really perfect for me: a natural skin feeling with bareMinerals and a even surface. There are different colour shades, my favourite one is honey vanilla – like. If you have a shooting or some red stains in your skin, I can really recommend you the Catrice photo finish, also available in different colour shades.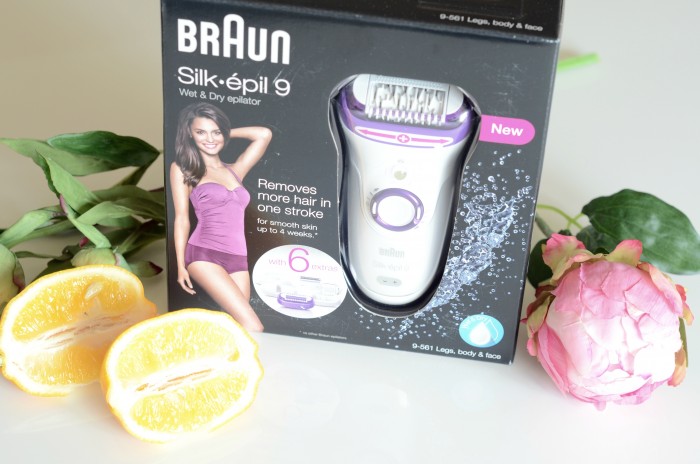 Von Braun gibt es auch ein neues Produkt, welches bei mir einziehen durfte: Der neue Silk épil 9, ein nass- und trocken Epilierer. Super leicht anzuwenden und er hält was er verspricht: bei regelmäßigem Gebrauch bleiben die Haare bis zu über vier Wochen verschwunden: Rasieren ade! Außerdem perfekt für die bevorstehende Sommer- und Bikinisaison! Und nicht nur super für die Beine, auch am Gesicht und dem Körper anwendbar!
Also a product from Braun: the new silk épil 9, a wet & dry epilator! Perfect for the upcoming summer- and bikiniseason! No shave any more! If you use it regularly you don't need to shave for maybe four weeks! And the best: you can also use it for your body and face!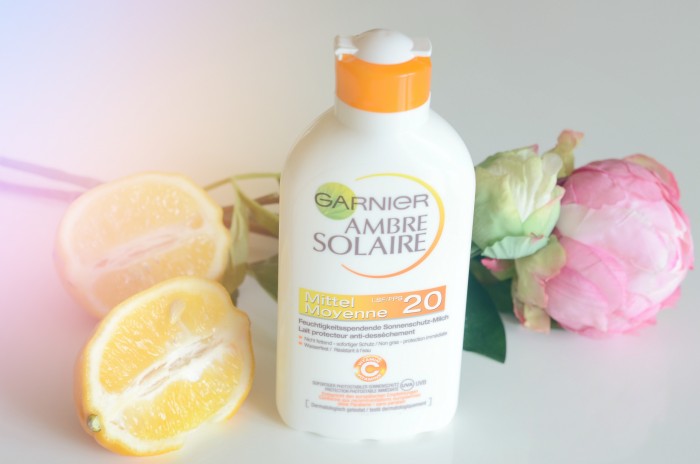 Diese Sonnencreme war jetzt auch beim Skifahren in Serfaus/Fiss/Ladis dabei: fettet nicht, zieht schnell ein und schützt natürlich vor der Sonne! Gerade beim Skifahren bekomme ich sehr oft einen Sonnenbrand auf der Nase! Daher ist es auch wichtig, dass man sich vor der UV Strahlung schützt! Und das nicht nur im Winter: bald geht es wieder in heiße Gefilde und da darf ein Sonnenschutz natürlich auch nicht fehlen! Unten stehend seht ihr noch ein paar Produkte, die ich regelmäßig benutze oder auch eine gute Alternative zu den oben genannten Beauty-Produkten sind. Happy Sunday!
This sunblocker is the best for me! It's always by my side while travelling. The last time in the ski area in Serfaus/Fiss/Ladis. In the mountains and while skiing I always get a red nose and so I have a good protection with me. It doesn't greasy, it absorbs easily and smells very good! Above you can also see some beauty products which I really love or which are a good alternative to the pictured ones. Happy Sunday!