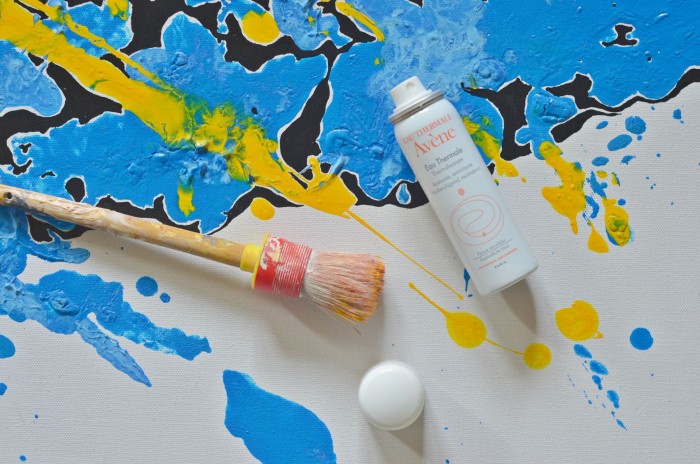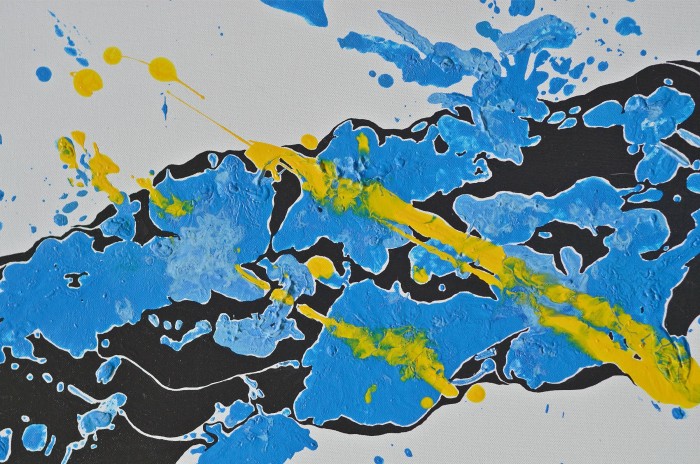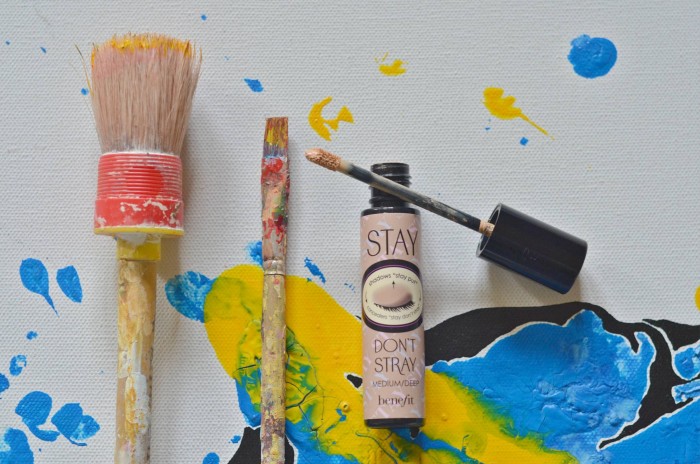 Guten Morgen ihr Tollen! Heute möchte ich euch meine absoluten Lieblingsprodukte für den Monat Oktober vorstellen:
– Eau Thermale von Avène
– Stay Don't Stray von Benefit
Gerade im September und Oktober war ich sehr viel auf Reisen, daher war das Thermalwasser von Avène wirklich perfekt. Es passt in jede Handtasche und ist einfach super erfrischend auf langen Reisen oder wenn die Sonne zu stark brennt. Deckel auf, auf die Haut gesprüht und man fühlt sich gleich viel besser. Avène Produkte gibt es z.B. in Apotheken, aber auch auf Seiten wie dooyoo erhält man alles Wissenswerte über das Produkt an sich und wo man es am schnellsten und günstigsten finden kann. Meiner Meinung nach sehr praktisch, denn bei Kosmetik im Allgemeinen variieren die Preise doch sehr stark und leider weiß man auch viel zu wenig über die Inhaltsstoffe der Produkte. Stay Don't Stray von Benefit ist ein sogenannter 'Stay-Put Primer for Concealers & Eyeshadows', sprich, eine Base, die man vor dem Auftragen des Lidschattens auf das Augenlid auftragen sollte. Dreißig Sekunden warten und im Anschluss wie gewohnt das Augen-MakeUp auftragen. Laut Benefit hält der Lidschatten um einiges länger und verwischt vor allem nicht. Ich muss aber gestehen, dass ich dieses Produkt zweckentfremde. Wenn überhaupt trage ich nur Mascara auf und benutze wirklich gaaaanz selten Lidschatten. 'Stay Don't Stray' ist perfekt für : a) Augenringe und b) für Unreinheiten! Pickel, dunkle Augenringe oder Rötungen verdeckt dieses Produkt im Handumdrehen und lässt die Haut trotzdem atmen. Mein persönlicher Geheimtipp! Ihr bekommt Benefit Produkte z.B. im KaDeWe oder im Alsterhaus. Ich wünsche euch einen wundervollen Mittwoch, genießt ihn und lasst es euch gut gehen!
Good morning my lovelies! Today I want present you my favourite beauty products of the month October. Here we are: first of all, 'Eau Thermale from Avène', a wonderful thermal water-spray for your body. I really love this product for hot and sunny days, for example to spay it into my face – so refreshing! It's a small can and it has the perfect size for your handbag. You'll get the product in a pharmacy or in chosen stores. The second product of the month October is from Benefit Cosmetics and it's called 'Stay-Put Primer for Concealers & Eyeshadows'. It's a base for your eyeshadow which promise you a long-lasting eye makeup! But I have to admit: I misuse this products! In my opinion, it's also really perfect for a) dark circles and b) for impurities! My insiders' tip for you 🙂 Happy Wednesday!