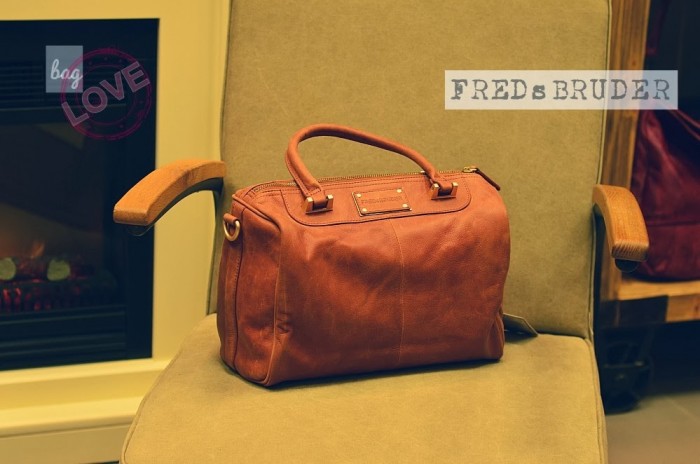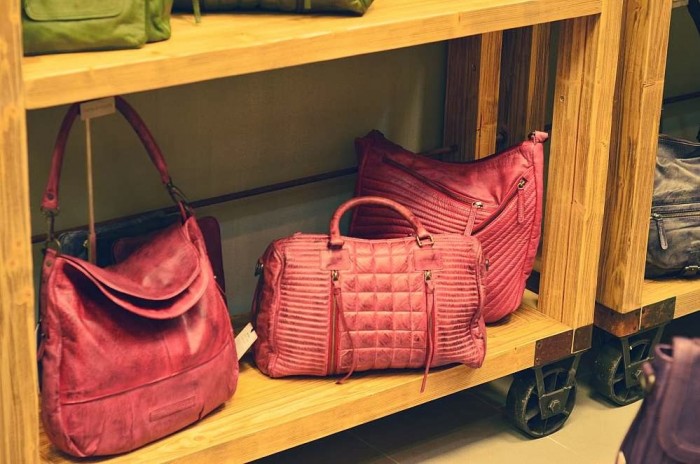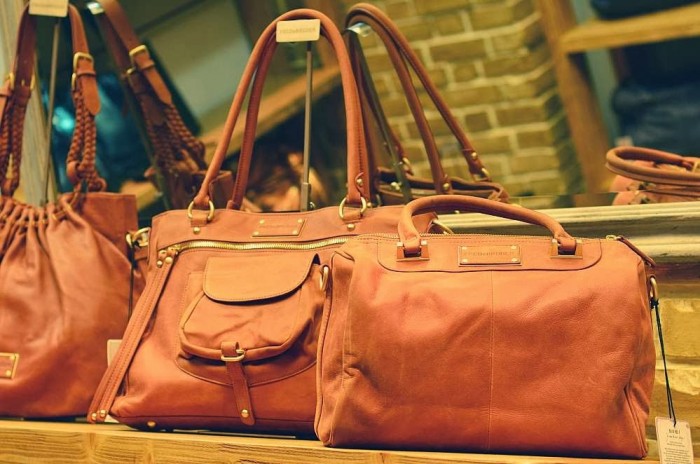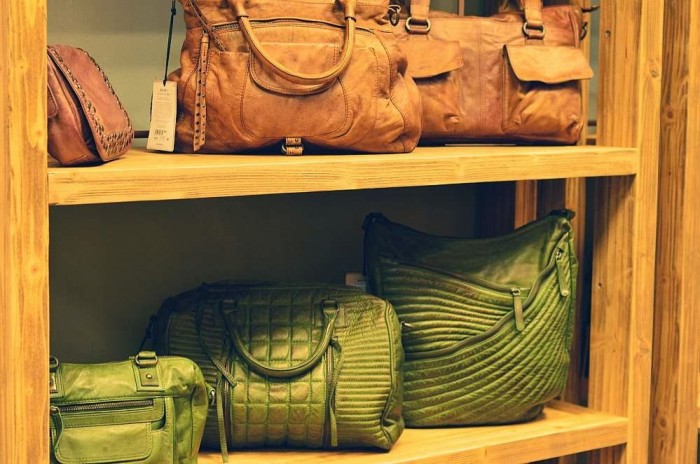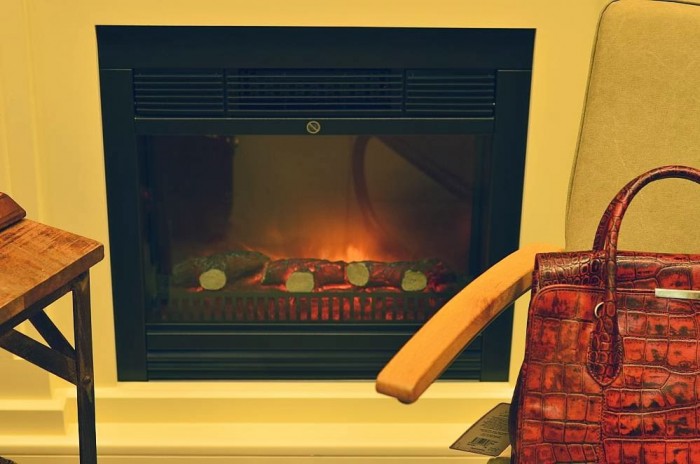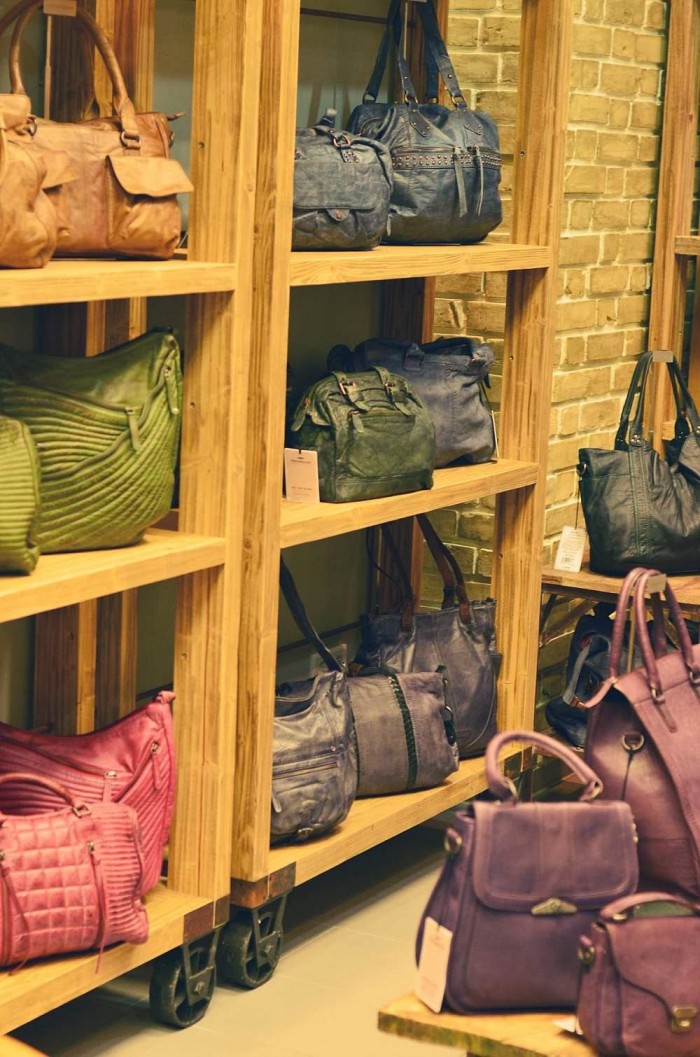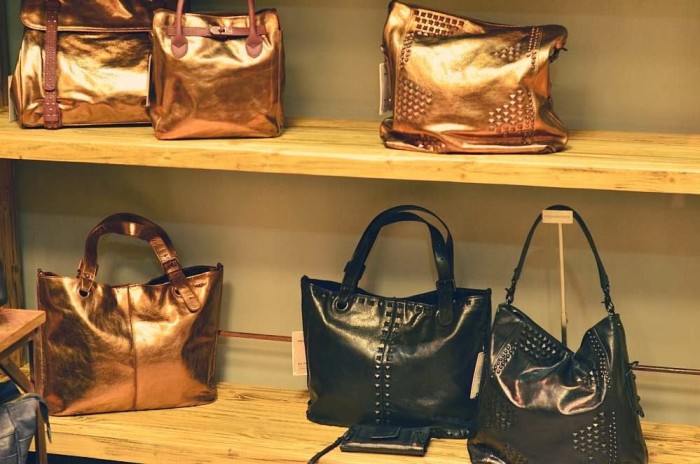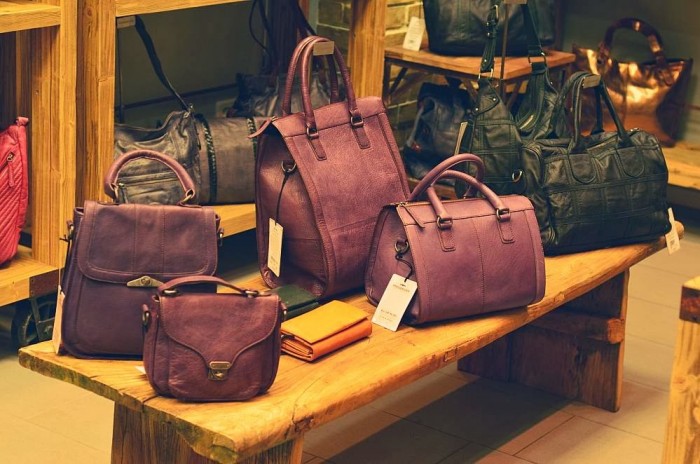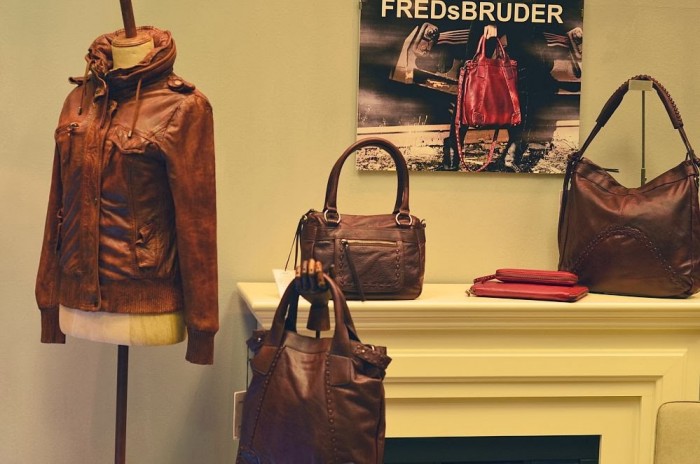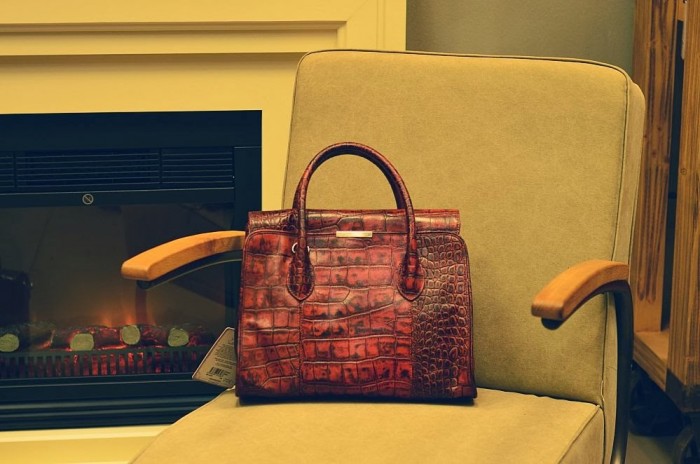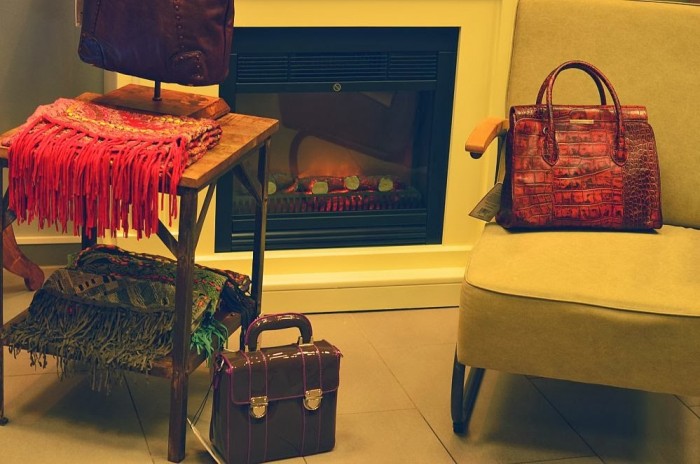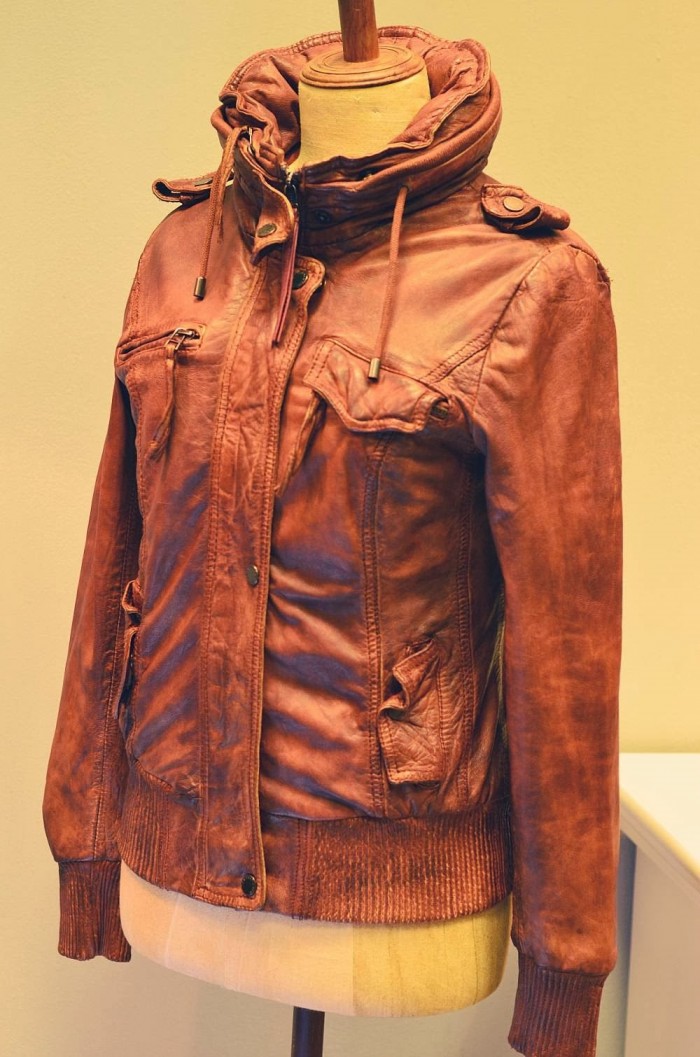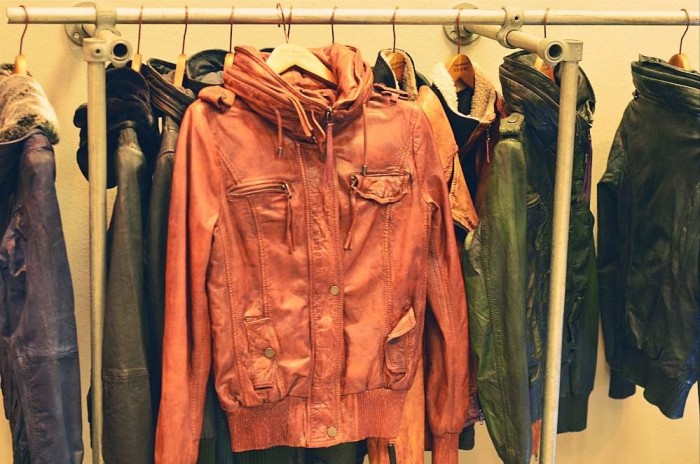 my favourite leather jacket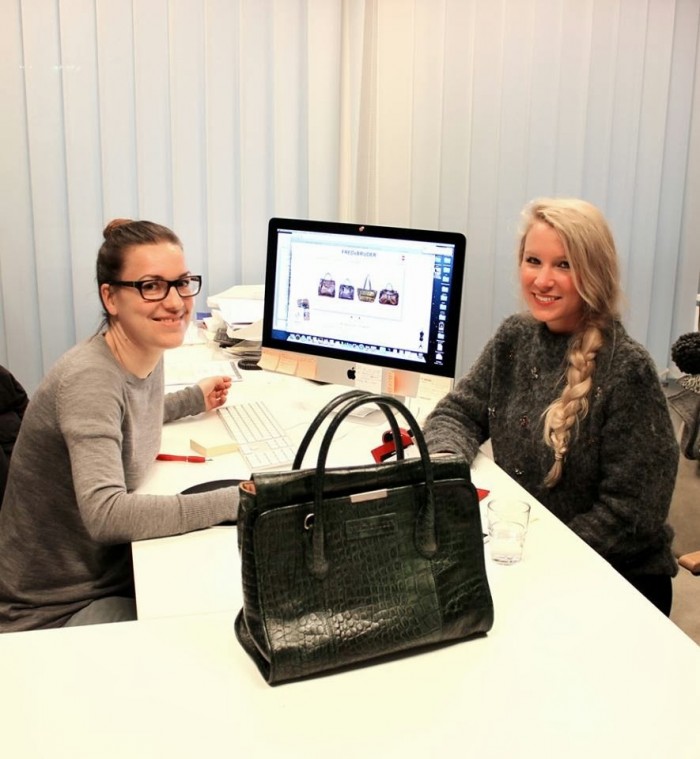 my favourite FREDsBRUDER bag called 'queen mum' with kind darling Conny, the leader of FREDsBRUDER
English
Good morning my lovelies! During my stay in Düsseldorf, I've also visited the FREDsBRUDER store in the 'Kasernenstraße'. I really love the comfy atmosphere there with a little chimney fire and the wooden racks. You can find there -of course- bags, but also sporty leather jackets and cloths. The shopgirl was a darling and I've taken some pictures for you. My favourite pieces from FREDsBRUDER are the wonderful brown leather jacket which you can see in the last picture (I love the fact that this model is longer than 'normal' leather jackets and it has some cords inside to fit your size perfectly, it's called 'solo') and also the bag called 'queen mum' in green, which you can see in the last picture on the table. It's with a crocodile print and for my opinion it has the perfect size. Happy Wednesday! Kisses & hugs!
German
Guten Morgen meine Lieben! Während meines Aufenthalts in Düsseldorf habe ich außerdem den FREDsBRUDER Store in der Kasernenstraße besucht. Der Laden ist super gemütlich eingerichtet und man fühlt sich sofort wohl: Ein kleines Feuer lodert in einem Kamin, die Taschen sind auf Holzregalen präsentiert und die neuen Lederjacken hängen an einer stylischen Eisenkonstruktion. Die Verkäuferin war richtig sympathisch und so habe ich noch ein paar Aufnahmen für euch gemacht. Meine Lieblingsteile von FREDsBRUDER sind definitiv die Lederjacke 'solo' in der Farbe Cognac, die ihr im vorletzten Bild seht, und natürlich die Krokodilprint Tasche 'Queen Mum' in der Farbe Grün (es gibt sie aber auch noch in Gelb, Braun und Rot). Die Lederjacke haut mich übrigens nicht nur wegen der Optik um, sondern auch aufgrund der Idee die dahinter steckt: Sie ist länger als die üblichen Lederjacken, da die deutschen Frauen meistens einen längeren Oberkörper haben. Außerdem sind in der Jacke noch Schnüre eingearbeitet, mit denen man seine liebste Wohlfühl-Größe einstellen kann. Nun wünsche ich euch aber erstmal einen herrlichen Mittwoch – bis später, fühlt euch umarmt!