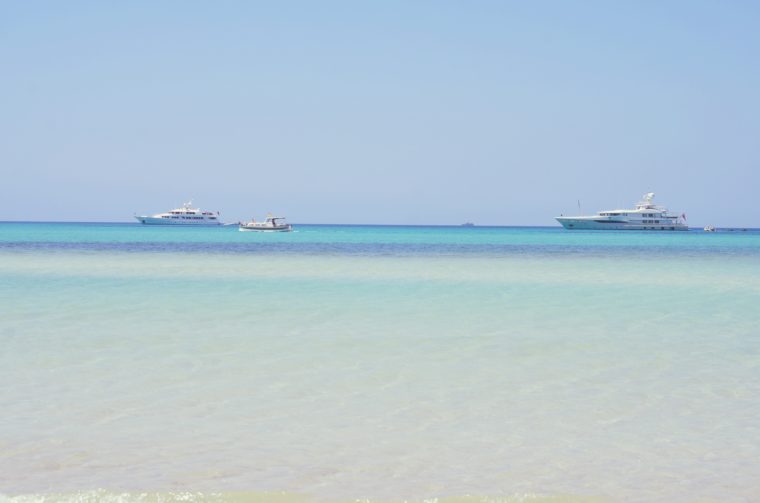 Meine Lieben, wenn man so wie ich viel unterwegs ist und dazu noch vermehrt im Ausland, ist es ganz praktisch, wenn man für die kleinen Notfälle für zwischendurch kleine "erste Hilfe" Freunde dabei hat! Wie ihr euch selbst und hauptsächlich eure Haut am besten schützen könnt und was in keiner kleinen Reiseapotheke fehlen sollte, verrate ich euch im heutigen Beitrag!
My lovelies, if you are traveling so much as I do, and even more abroad, it is quite handy when you have friends for the little emergencies between small 'first aid' situations! How you can protect yourselves and mainly your skin the best, I tell you in today's contribution!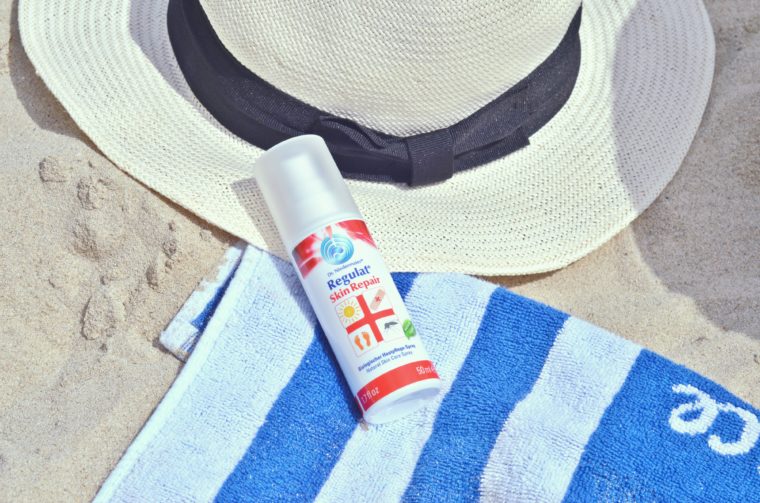 Regulat Skin Repair – das biologische Hautpflege Spray ist mein absoluter Favorit! Perfektes Allround-Genie und super platzsparend. Es bietet mir sofort Schutz bei Insektenstichen, Sonnenbrand oder anderen Verbrennungen, Wunden und auch einfach mal so, wenn die Haut etwas irritiert ist. Das Spray bringt unsere Haut wieder in ihr natürliches Gleichgewicht zurück und duftet zudem noch herrlichst nach Kokosnuss. Die Anwendung ist simpel; einfach auf die irritierte oder gerötete Hautstelle sprühen! Fertig! Passt in jedes Reisegepäck.
Regulat Skin Repair – the biological skin care spray is my absolute favorite one! Perfect all-round genius and super-space saving. It provides me instant protection against insect bites, sunglasses or other burns, wounds and also if my skin is irritated. The spray takes our skin back into its natural balance and smells even more gloriously after coconut. The application is simple; spray it on the irritated or reddened skin spot! Finished! Fits in any travel luggage.
Regulat Skin Energy Mousse – die perfekte After-Sun Lösung in schöner leichter Moussekonsistenz! Leider liege ich des öfteren zu lange in der Sonne oder schlafe dabei gerne ein. Ich bin eben eine große Sonnenanbeterin! Recht unschön wenn man mit Rötungen wieder wach wird oder diese sogar im Sonnenbrand enden. Seit ich das Skin Energy Mousse benutze und der erfrischende Schaum auf meine Haut kommt, versorgt er diese mit 48 Stunden anhaltender Feuchtigkeit! Durch die im Schaum enthaltene Regulatessenz sind Rötungen durch zu langes Sonnenbaden für mich kein Problem mehr!
Regulat Skin Energy Mousse – the perfect after-sun solution in a nice light mousse consistency! Unfortunately, I often lie too long in the sun. I am just a great sunbather! Pretty ugly when you get reddened again or even end with sunburn. Since I use the Skin Energy Mousse and the refreshing foam on my skin, it provides it with 48 hours of persistent moisture! Due to the regulat- essence sunbathing is no longer a problem for me!
Regulat Healthy Kiss – ist die Soforthilfe (in biologischer Form !) gegen Herpesbläschen. Wenn man in fremden Gefilden ist in denen es auch aufgrund von mangelnder Hygiene viele Bakterien gibt, kann es nämlich schon mal vorkommen, dass man wieder ein lästiges Kribbeln verspürt und die Herpesbläschen oder andere Irritationen an den Lippen bekommt. Zum Glück wurde ich bislang davor verschont – dabei habe ich das Notfallpäckchen aber immer!
Regulat Healthy Kiss – is the biological emergency aid against herpes vesicles. If you are travelling in foreign areas where there are also many bacteria because of the lack of hygiene, it can happen that you are feeling a tingling sensation and the herpes blisters or other irritations appear on the lips. Luckily I have been spared before this – but I always have the emergency parcel with me!
Regulat Beauty Energetic Facial Tonic – das Gesichtswasser mit dem praktischen Sprühkopf sorgt an wirklich heißen Tagen für den perfekten Frischekick! Super handlich mit 30 ml Inhalt passt das kühle Spray in jede Handtasche! Ein echtes kleines Wunder und mein zweiter Favorit meiner kleinen Reiseapotheke. Es wirkt vitalisierend, verkleinert durch den Zitronenextrakt meine Poren, beugt Rötungen vor, ernährt meine Haut und verleiht mir einen Energiekick an warmen schwülen Tagen!
Regulat Beauty Energetic Facial Tonic – the facial water with the practical sprayhead ensures the perfect freshness kick on really hot days! Super handy with 30 ml contents the cool spray fits in every handbag! A real little miracle and my second favorite of my little travel apothecary. It stimulates my pores, reduces redness, nourishes my skin and gives me an energy kick in warm, humid days!
Regulat Beauty Cleansing Foam – der Reinigungsschaum, der eine zart moussierende Konsistenz hat, macht jede tägliche Gesichtsreinigung zum Erlebnis! Er duftet herrlich nach Orangenblütenwasser und wirkt antibakteriell! Oft wird meine Haut bei der Reinigung ausgetrocknet oder bekommt kleine Rötungen – nicht so bei diesem; er wirkt aktivierend, antioxidativ, immunregulierend und hautberuhigend. Außerdem wird gemunkelt, dass Orangenblütenwasser die Stimmung hebt – was gibt es also besseres als mit einem Lächeln und reinem Gesicht in den Tag zu starten ?!?
Regulat Beauty Cleansing Foam – the cleansing foam, which has a delicately mousing consistency, makes every daily facial cleansing to an experience! It smells beautiful like orange blossom water and has an antibacterial effect! Often my skin is dried during cleaning or gets small redness – not with this little helper; It has an activating, antioxidant, immune-regulating and skin-soothing effect. By the way, it is rumored that orange blossom water lifts the mood – so what's better to start your day with a smile and a pure face ?!?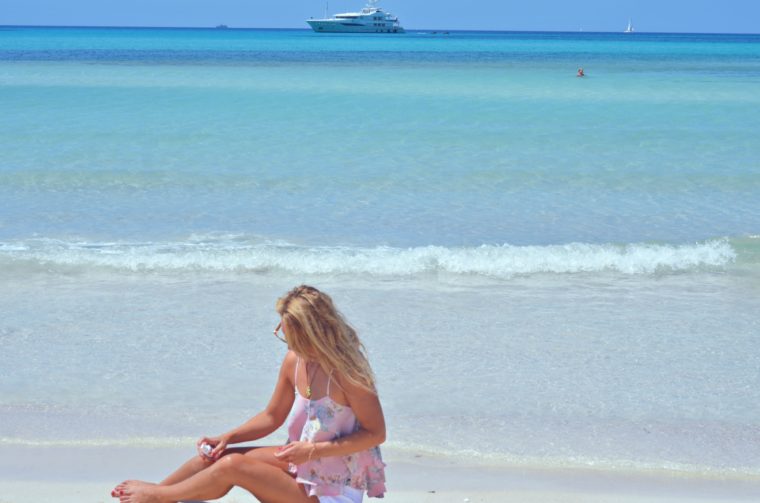 Jetzt fragt ihr euch bestimmt wie ich auf die Regulat Produkte aufmerksam geworden bin! Wie könnte es anders sein – im World Wide Web! Da die Dr. Niedermaier Pharma GmbH in der Nähe von München seit 1939 ein geführtes Familienunternehmen ist, hatten die Regulatprodukte natürlich gleich mein Interesse geweckt! Die Familie hat eine fundierte Expertise in Pflanzenheilkunde, Fermentation und Enzymforschung und ist daher äußerst bestrebt, herausragende naturbasierte Produkte zu entwickeln. Alles auf natürlicher Basis! Meine kleine Reiseapotheke und weitere kleine Helfer könnt ihr auf der Website von Regulat finden!
Now you are definitely wondering how I became aware of the Regulat products! Well, how could it be otherwise – on the World Wide Web! Since the Dr. Niedermaier Pharma GmbH near Munich has been a family business since 1939, the Regulat products aroused my interest! The family has a profound expertise in plant healing, fermentation and enzyme research, and is therefore extremely eager to develop outstanding natural products. Everything on a natural base! My small travel apothecary and other little helpers you can find on the Regulat website!
(mit freundlicher Unterstützung von Regulat Beauty)