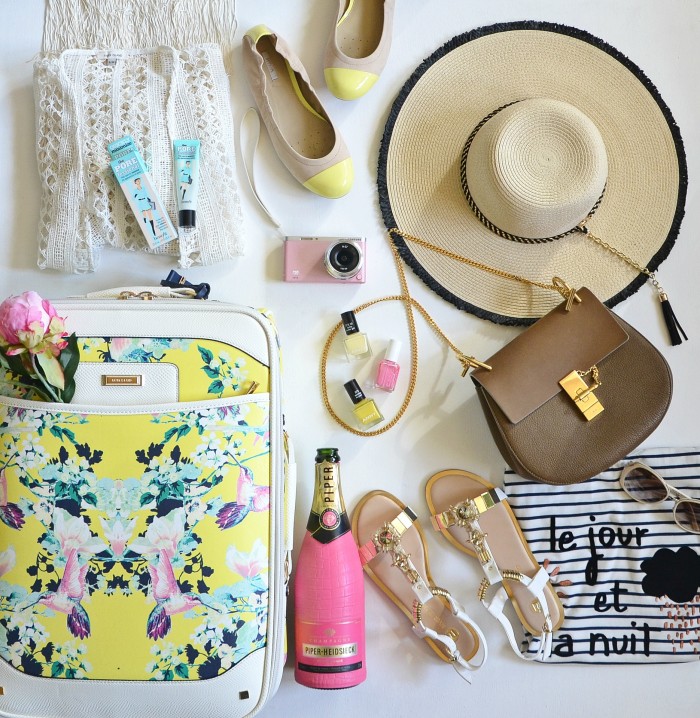 Hallo ihr Lieben! Wenn ihr diesen Artikel seht, befinde ich mich schon in Sanremo! Natürlich wird es bald ausführliche Artikel geben: über das Hotel, die Gegend, was wir alles unternommen haben und natürlich das ein oder andere Outfit im 'dolce vita' Stil 🙂 Nun aber zuerst meine Travel Begleiter, die mich hier einige Zeit unterstützen! Ich hoffe es geht euch gut! Alles Liebe, eure Maren.
Benefit Cosmetics HERE
Ballerinas HERE
Sonnenbrille / sunnies HERE
Essie Lack / Essie polish HERE
Anny Lack / Anny polish HERE
Chloé Tasche / bag HERE
Samsung camera HERE
River Island Koffer / suitcase HERE
Shirt mit Streifen / shirt with stripes HERE
Sandalen / sandals HERE
Kimono & Hut / hat HERE
Hello my lovelies! While you reading this article with my travel essentials, I'm in Sanremo, 40 minutes away from Monte Carlo. I'm so happy to be here and I can't wait to show you our hotel, the area around, the city Sanremo and of course our activities! But first of all my travel buddies, which are always by my side. You can see them above! Kisses & hugs, Yours Maren.