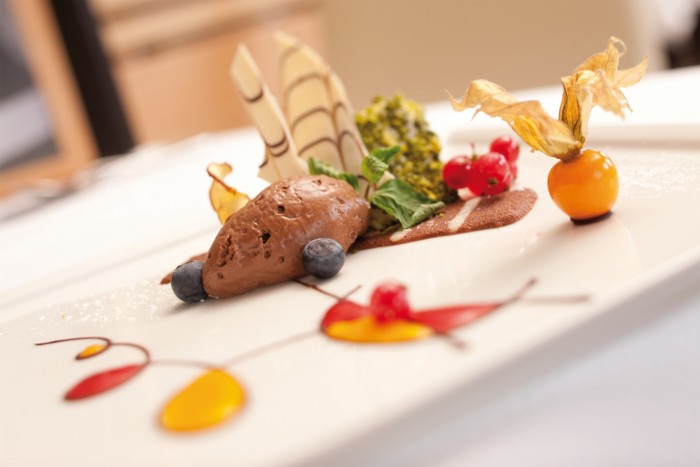 Einen wunderschönen Dienstag Morgen! Heute möchte ich euch das Hotel zeigen, in dem ich letztes Wochenende für ein paar Nächte verweilt habe. Wenn ihr also genau so gerne wie ich in der verschneiten Bergwelt seid, dann gut aufgepasst! Das Hotel Lasinga liegt im schönen Skigebiet Serfaus/Fiss/Ladis in Österreich. Das Hotel befindet sich in Fiss, direkt an der Skipiste. Sehr praktisch, da man für die Piste wirklich nur ein paar Meter zum nächsten Lift braucht und bei der letzten Pistenabfahrt am Nachmittag direkt mit seinen Ski ins Hotel düsen kann. Schon bei der Ankunft und beim ersten Schritt in dieses Hotel hatte ich ein warmes Gefühl im Bauch – wir wurden super herzlich empfangen und auch das ganze Ambiente ist wirklich gelungen! Moderner Schick im "Alpen-Style"! Mit viel Liebe zum Detail, originellen Extras und großen Zimmern fühlt man sich einfach pudelwohl!
Good morning my lovelies! Today I want to show you the hotel, which I've visited last weekend for a few days! If you like to go skiing or if you are in love with the alpine world, stay tuned: In Austria, in the ski area Serfaus/Fiss/Ladis there's a hotel in Fiss which is called 'Hotel Lasinga'. It's next to the slope! Very practical for skiing: in the afternoon you can drive with your skis directly into the hotel! When we have arrived last Friday, we immediately had a warm welcome feeling and the hotel stuff was so friendly! The atmosphere is just perfect and everything is in a so called 'alpine-style' with a modern minimal chic! The hotel rooms are so big and everything is very cosy!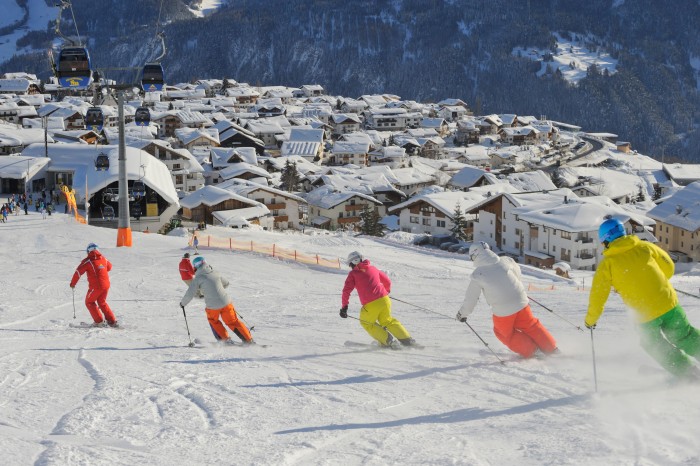 Nicht zu vergessen die grandiose Küche! Das Hotel Lasinga legt sehr viel Wert auf frische, regionale Produkte, die sich vom Frühstück bis hin zur Nachmittags-Jause und danach zum Abendessen ziehen! Nicht nur geschmacklich 1 A, auch optisch konnte man Kunstwerke auf seinem Teller entdecken! (siehe oben!) Auch diejenigen, die nicht morgens um neun schon die erste Abfahrt runter sausen wollen und etwas länger in den gemütlichen Betten verweilen, haben so wie ich die Möglichkeit, auch bis kurz nach 10 noch ein großes Frühstücksbuffet vorzufinden. Der Service ist super nett und mir wurde jeder Wunsch von den Augen abgelesen!
And don't forget to mention the cuisine! For the hotel Lasinga it's very important to use healthy and fresh ingredients for cooking for their restaurant. Also for the huge breakfast buffet and the afternoon snacks. Not only the taste is fantastic, also the eyes have someting to see: every dish is a real artwork! (like you can see above) Also those, who don't like to go skiing at 9am have the opportunity to eat breakfast till 10 am and to stay a little bit longer in the comfy and big hotel bed. The hotel stuff is so friendly and they read everything in your eyes … perfectly happy!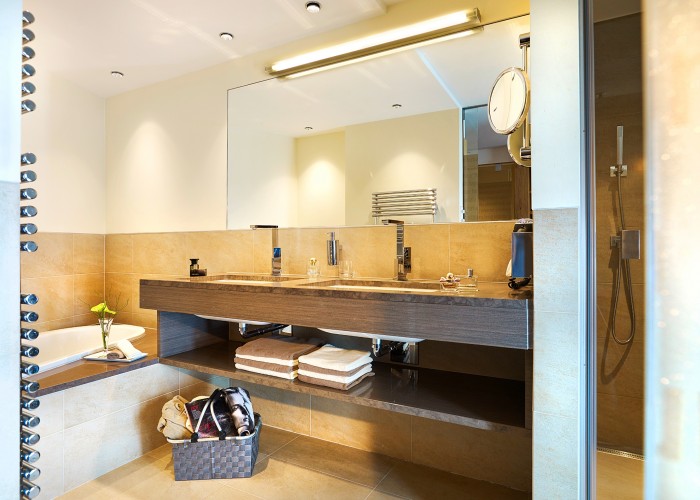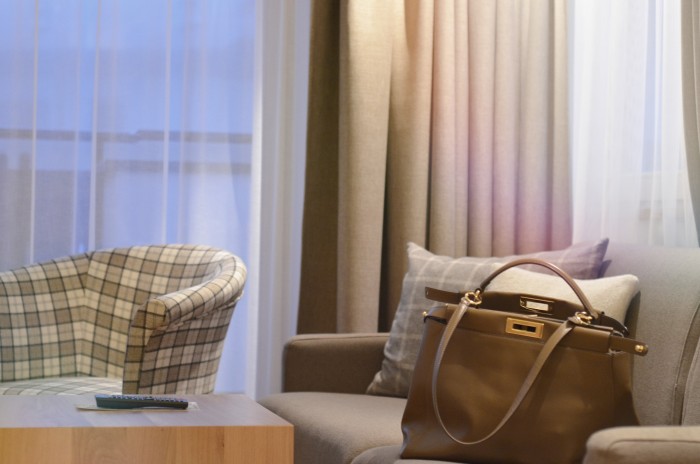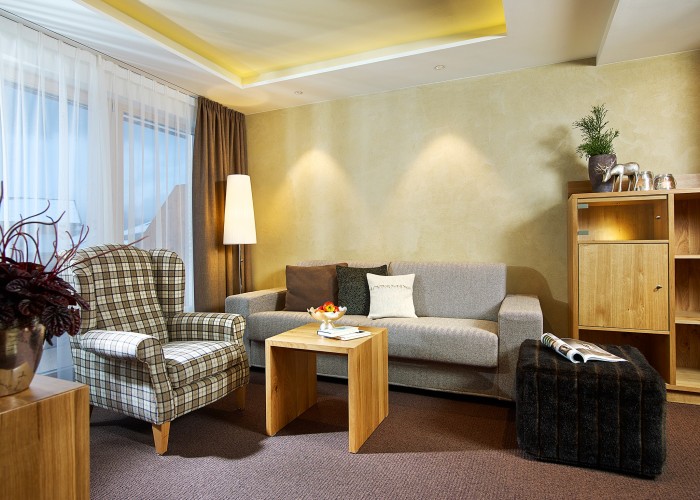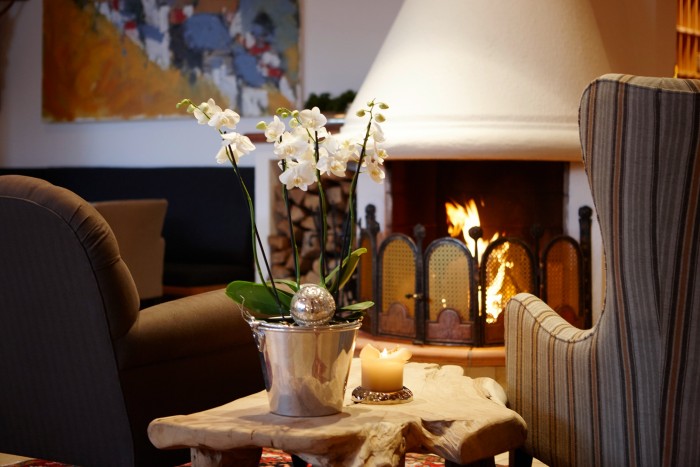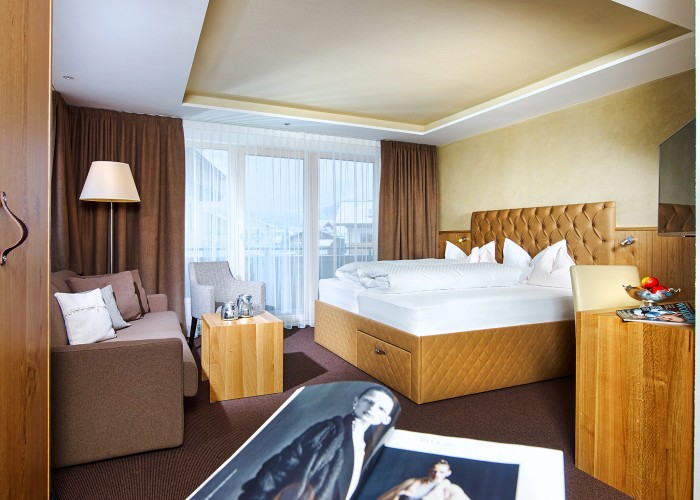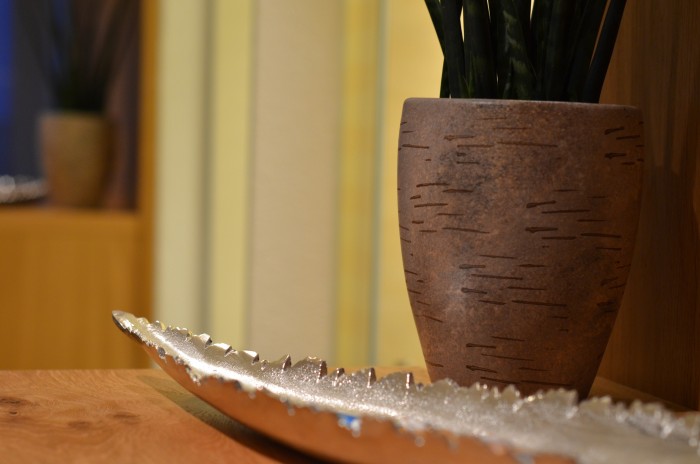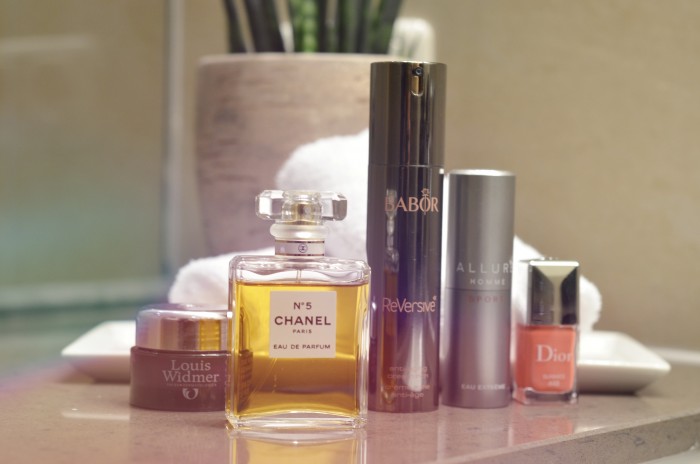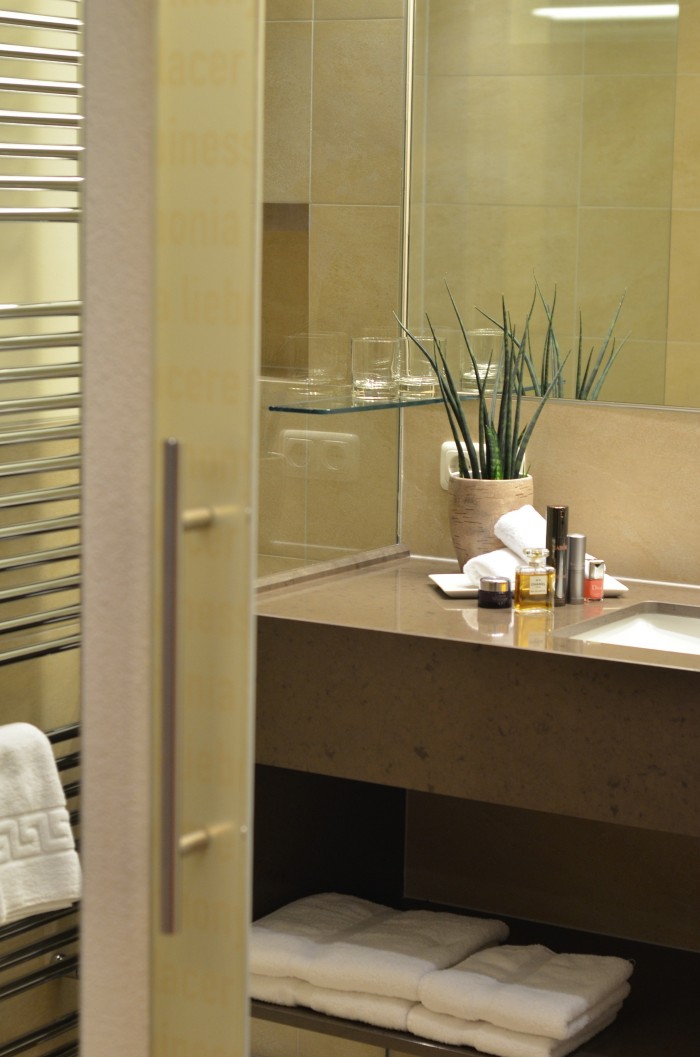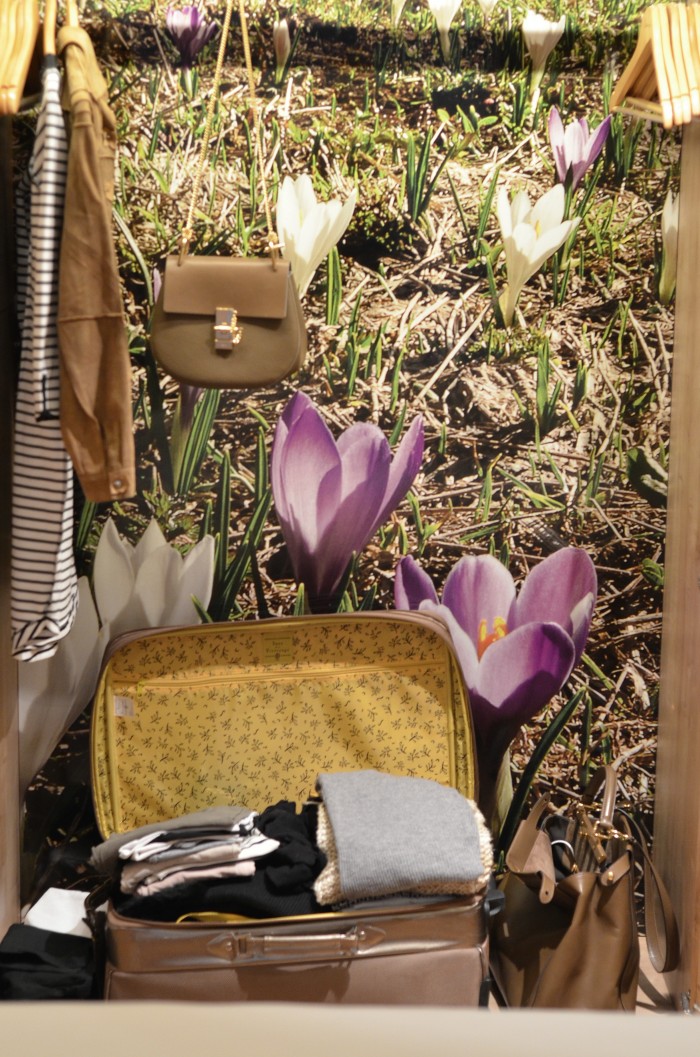 Unser Zimmer war wirklich sehr groß und frisch renoviert! Man konnte den Duft von Holz vernehmen und auch die Aussicht war beeindruckend – Bergpanorama den ganzen Tag! Vom Interior her war das Doppelzimmer minimalistisch (so wie ich es gerne habe) aber nicht zu steril für die Bergwelt! In jedem Zimmer des Hotels kann man kleine 'Highlights' entdecken; bei uns war es der riesengroße Kleiderschrank: mit Beleuchtung und einem wundervollen Fotomotiv auf der Rückseite der Schrankwand : Krokusse auf einer Almwiese! (siehe oben) Auch für Nicht-Skifahrer hat das Hotel einige Angebote in petto: Ein toller Wellnessbereich und ein kuscheliges Kaminzimmer! Auch an der Rezeption kann man sich über weitere Aktivitäten im Skigebiet für Nicht-Skifahrer informieren – Möglichkeiten gibt es genug! Es wird einem definitiv nicht langweilig! Meinen Reisebericht über das Skigebiet allgemein könnt ihr hier nochmal nachlesen. Ein riesengroßes Dankeschön an das zuvorkommende und super sympathische Lasinga-Team – ich komme wieder!
Our hotel room was very huge and renovated – it smelled of fresh wood in the alpine world, fantastic! Also the look of the mountains was wonderful with a 360 degree view! The interior was minimalistic with some special details like our wardrobe: in the back you can see a big picture of an alpine meadow with lots of crocuses! (picture above) Also for non-skier this hotel is perfect: you have a really nice wellness area and a cosy place at the warm chimney. In the lobby or at the reception you can ask for activities in Serfaus, Fiss and Ladis like snow walking, sledding and so on. It isn't boring in this hotel and ski area – you have so many activities to choose!  (Here you can read my travel report about the ski area Serfaus/Fiss/Ladis in general) Now I want to thank the whole Lasinga-team – everything was just perfect! I'll definitely come back!