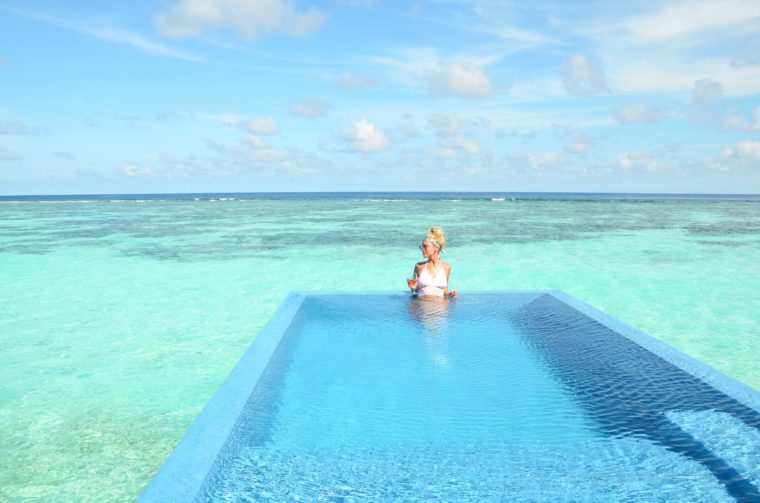 Die Malediven – Paradies auf Erden! Bevor ich die Reise angetreten bin (von Haustüre zu Haustüre immerhin knapp 24 Stunden Anreise), war ich total aufgeregt. Wie ein kleines Kind habe ich mich auf diese Destination gefreut! Die Malediven mit den immerhin über tausend Inseln sind wirklich ein Traum! Ich denke es gibt kein schöneres Reiseziel! Das klare türkisfarbene Wasser, der weiße Sand, die faszinierende Unterwasserwelt und natürlich das Klima sind Punkte, die diese Reise unvergesslich gemacht haben! Wenn man dann noch das richtige Hotel ausgewählt hat wird es schwer, die Reise mit irgendwas in Zukunft zu toppen! Wir haben im LUX South Ari Atoll residiert, zu dem ich euch nun eine Bilderflut zeigen werde.
The Maldives – paradise on earth! Before my journey has started (from my frontdoor in Germany to the hotel resort nearly 24hours) I was super excited! I was nervous like a little kid before Christmas! Only on the television I have seen the 1196 Islands before but I could never imagined how beautiful they are in real! I think there's no destination on this wonderful planet which is nicer than the Maldives. The turquoise clear water, the white sand, the fascinating underwater world and of course the climate – all these things made this journey unforgettable! And if you have the perfect hotel resort – nothing on this world can beat this trip! We have resided in the wonderful LUX South Ari Atoll! Now you get a closer look with tons of pictures to this gorgeous hotel with its fantastic holiday style!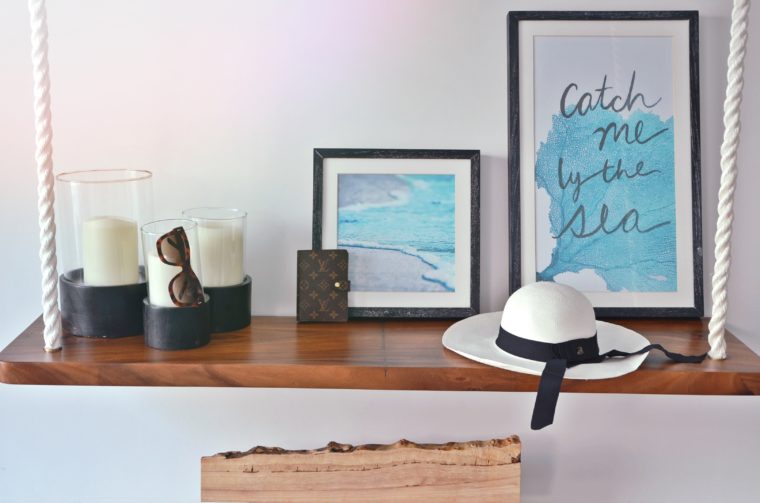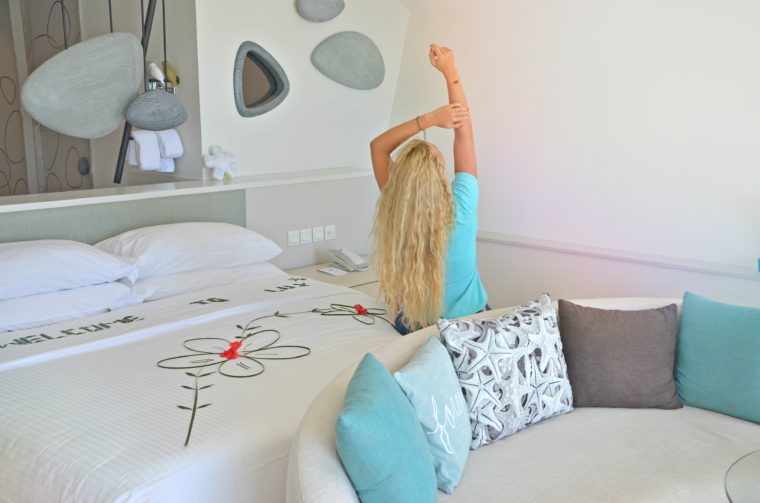 Unser Hotelzimmer (wobei 'Zimmer' hier die falsche Bezeichnung ist, da es eine Wasservilla war) ist im wundervollen 'Beachlook' gestaltet worden. Türkisfarben, blau, grau, schwarz und weiß mit Holzelementen! Somit passt das Interior perfekt zur Lokalität und 'Ocean feeling' kommt garantiert gleich auf! Als ich unsere Wasservilla betreten habe, bin ich komplett ausgeflippt! (vielleicht habt ihr es auf Snapchat 'catsnap04') gesehen; ich bin einfach nur hin und her gelaufen und konnte eigentlich nicht begreifen, wo ich hier die nächste Zeit schlafen werde! Eigenes 'Wasserhaus', eine riesengroße Terrasse, privater Zugang zum Meer …. und; ein privater Infinity Pool !!! Ja genau – ein eigener Pool auf der eigenen Terrasse! Ich war so geflasht, dass ich natürlich sofort die Klamotten vom Leib gerissen habe und rein gehüpft bin!
Our hotel room wasn't a room! It was a whole house – a beach house also known as water villa! Its interior is styled in the typical beach colours; turquoise, blue, grey, black and white – of course with some wooden elements. So the interior is just perfect for the location and the ocean feeling! When I did my first step into our private water villa I totally wacked out! (maybe you have seen it on my Snapchat account 'catsnap04'); I've swayed and couldn't believe where I'm living in the following days! An own 'water house', a big terrace, a private entrance to the sea and … an own private infinity pool! Yes, my own pool! I was super excited and right away I jumped into the water! What a joy – pure happiness!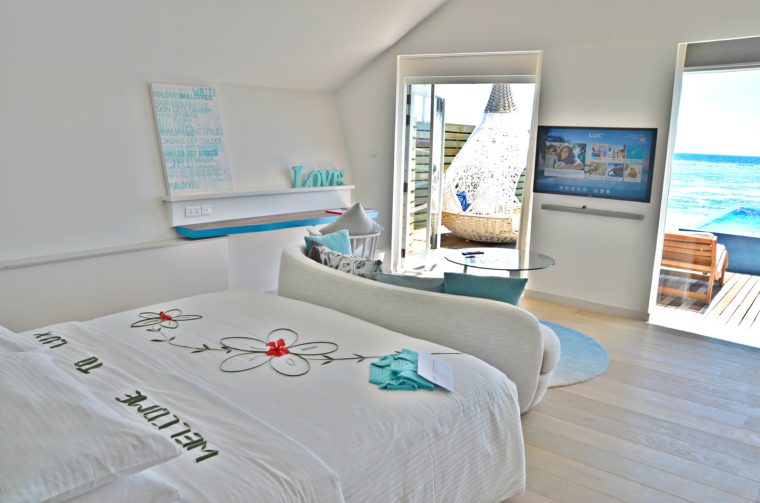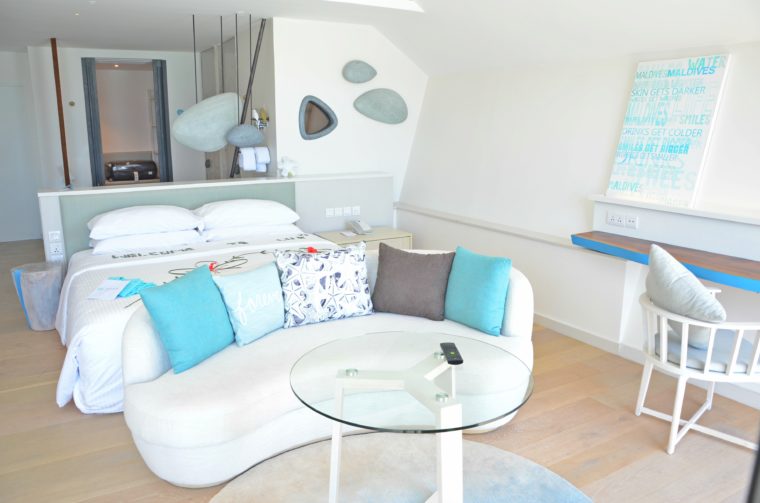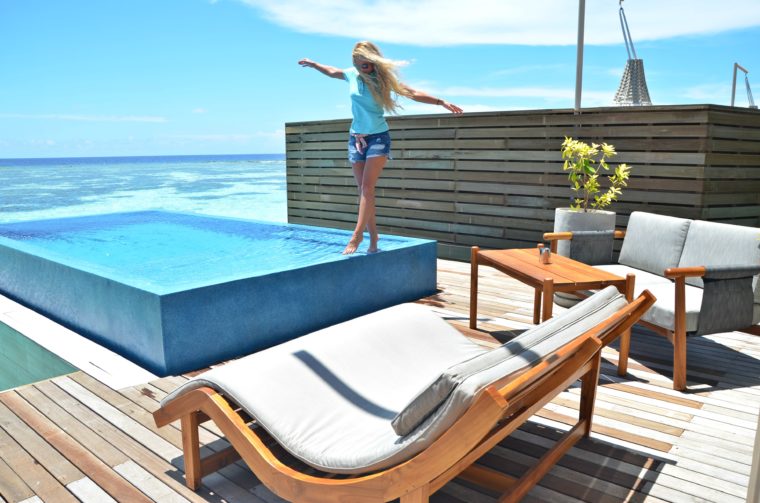 Wie ihr sehen könnt; die Terrasse ist ein Traum! Und schaut euch diesen endlosen Blick an! Wenn man dann noch den weltbesten Roomservice nutzt, ist alles perfekt! Das Essen im LUX South Ari Atoll ist übrigens unschlagbar! Es gibt alles was das Herz begehrt – die Küche lässt keine Wünsche offen! Man findet fünf Restaurants auf der Insel, genannt 'East Market' (eine Art asiatischer Markt, der sich in ein lebhaftes Buffet mit interaktiven Kochstationen verwandelt), das 'Allegria Restaurant' (mediterran, man sitzt mit den Füßen im weißen Sand!), das 'Senses Restaurant' (viele Aromen aus dem Indischen Ozean, serviert mit Maledivischem Twist), das 'Umami Restaurant' (Japanische Delikatessen) sowie 'The Kitchen', ein Buffet mit internationalen und regionalen Spezialitäten. Meine Lieblingsrestaurants waren das 'The Kitchen' (wir hatten dort einen Seafood Abend, der wirklich einer meiner besten war!) und das 'Senses Restaurant' (wir saßen direkt am Wasser bei Sonnenuntergang mit den Füßen im Sand … mehr muss ich ja wohl nicht erzählen!) Auch beim Frühstück gibt es mehrere Möglichkeiten, wir sind aber immer zum 'East Market' gelaufen, da es recht nah an unserer Wasservilla war und der Blick vom Frühstückstisch ein Traum und perfekter Start in jeden Morgen war!
You can see; the terrace is a dream! And look at this endless view to the ocean – I could watch it for hours! And when you also use the room service while watching to the ocean and sitting next (or in) the pool, it's pure paradise! The food in the LUX South Ari Atoll is just amazing! You get everything you want! There are five restaurants on the Island; 'East Market' (a kind of Asian market which is also a vivid buffet with interactive cooking stations), 'Allegria Restaurant' (Mediterranean, you are sitting barefoot in the white sand), the 'Senses Restaurant' (many flavours from the Indian Ocean, served with maldive twist), the 'Umami Restaurant' (Japanese delicacies) and also 'The Kitchen', a buffet with international and local specialities). My favourite ones were 'The Kitchen' (we had there a seafood evening and it was just fantastic!) and the 'Senses Restaurant' (we were sitting at the beach, directly next to the ocean, barefoot in the white sand and we watched the sunset with wine … I think I have nothing more to add!) Also at breakfast time you have more posibilities to eat, but we always used 'East Market' because it was next to our water villa and the view was just amazing while having your daily routine with cappuccino and waffles! But look at the pictures and you can see what I mean!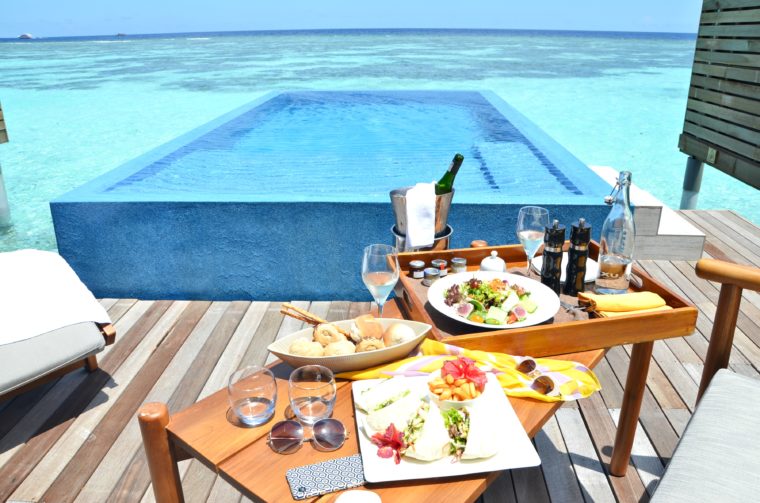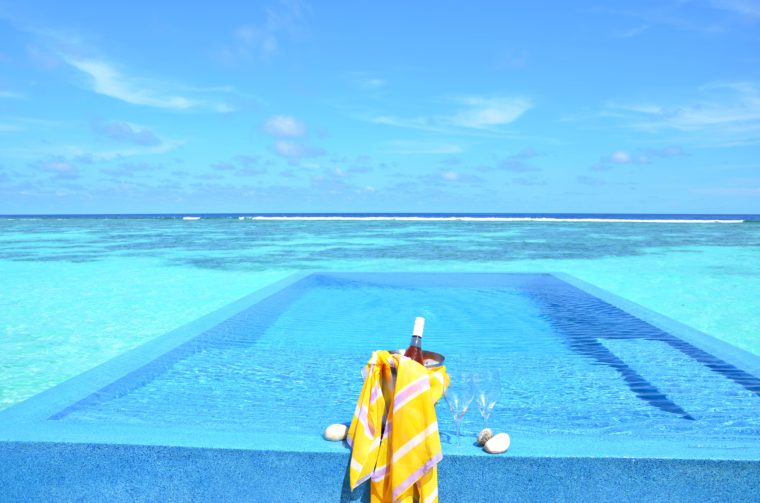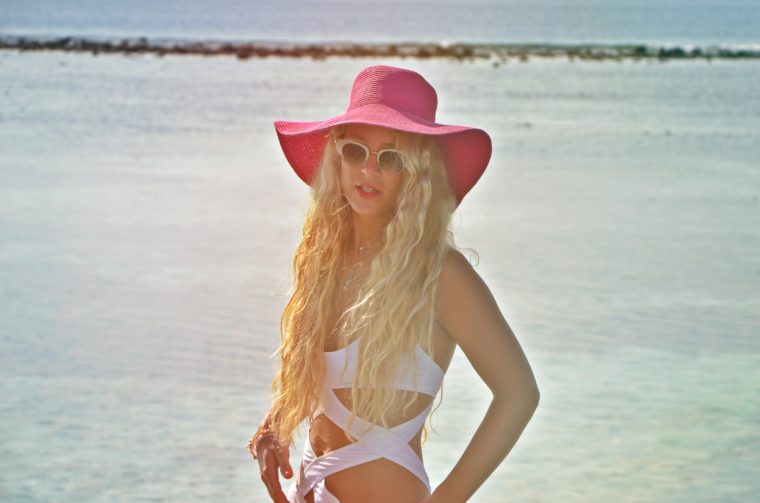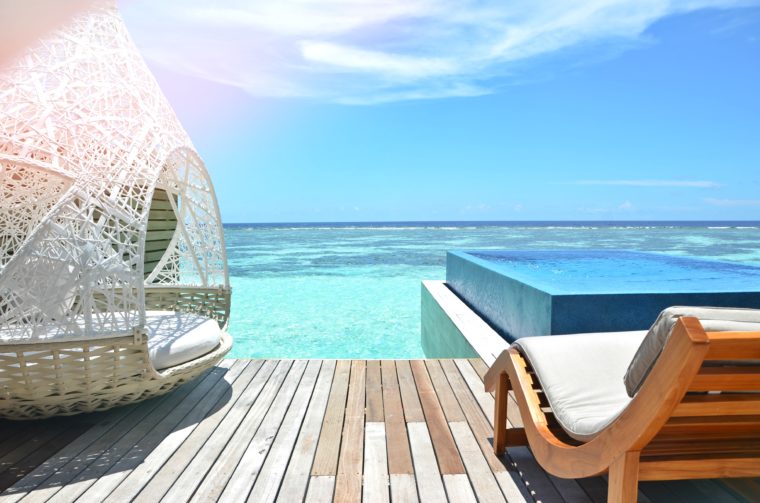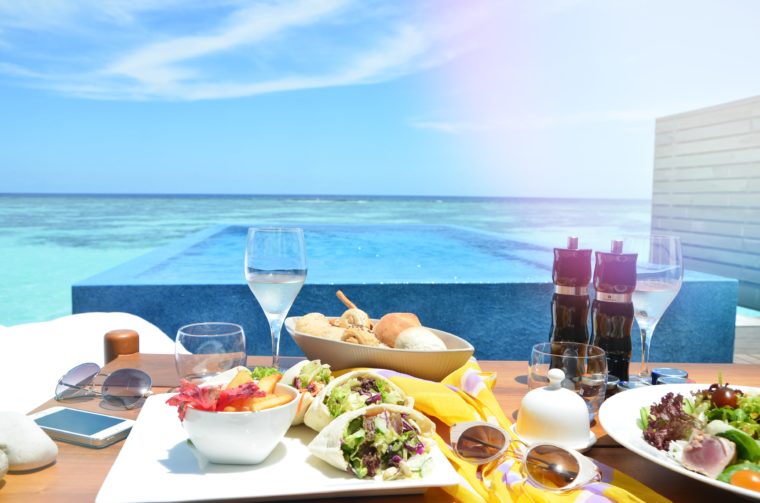 Das LUX South Ari Atoll hat eine Menge zu bieten! Nicht nur den wundervollen Spabereich, über den ich euch schon hier berichtet habe und dessen Behandlungen in Wasservillen mit Glasboden (!) statt finden, nein – es gibt auch eine große Auswahl an Wassersportaktivitäten, die aber so vielseitig sind, dass ich über diese in einem extra Beitrag berichten werde. Außerdem gibt es noch ein Open Air Kino (Sternenhimmel inklusive – und was für einer!), Baby Hai Fütterung, Yoga, Tennis, Kochkurse, Ausflüge auf andere Inseln, Karaoke, live Musik, eine barfuß Disko, Bingo und und und! Auch für Kinder wird eine Menge geboten. Und wenn einem die Shopping Laune überkommt; es gibt sogar eine nette Boutique auf der Insel 🙂
The LUX South Ari Atoll has many things to offer for their guests! Not only the wonderful Spa area, which I have shown you here before (the treatments are in water villas with a glass floor!), no – there's also a big variety of water sport activities! It's such a huge selection that I will write you an extra article about them! There's also an open air cinema with a gorgeous view to the stars, baby shark feeding, yoga, tennis, cooking classes, excursions to other Islands, karaoke, live music, a barefoot disco, bingo and many more! Also for children are many things to do and the parents can be among themselves, if they like. And for the women; if you have forgotten something at home, maybe your hat, it's no big deal! There is a really nice boutique on the Island where you can shop nearly everything! 🙂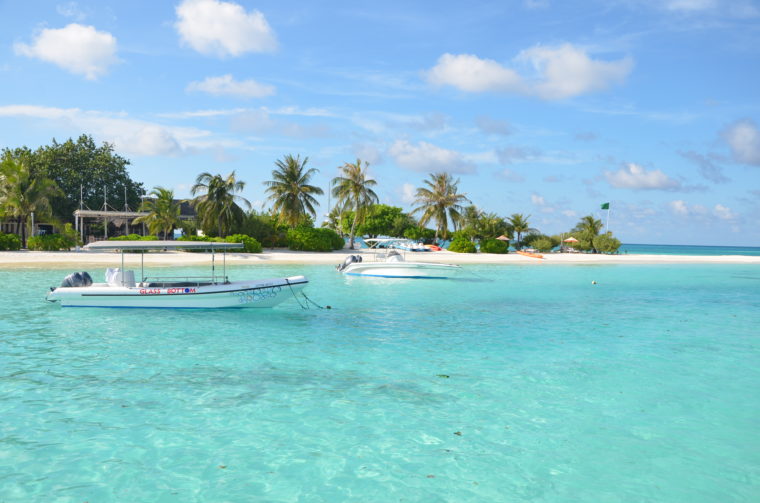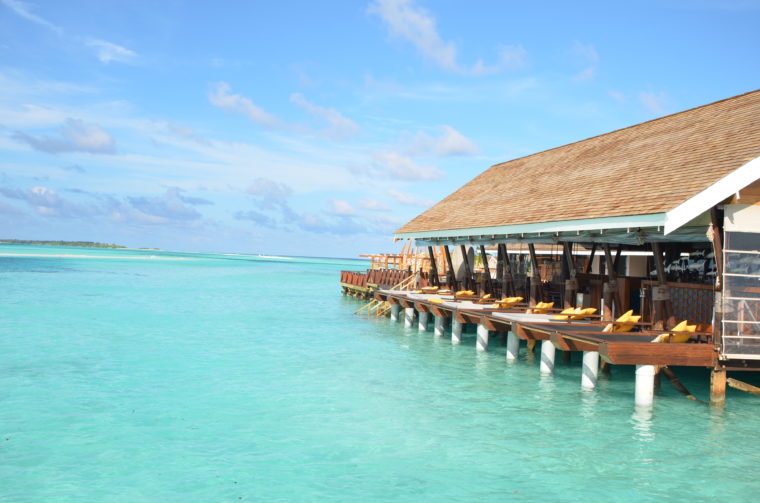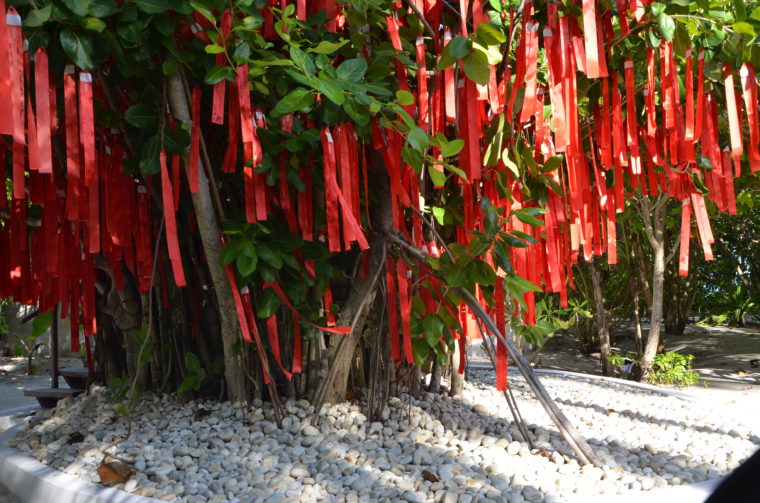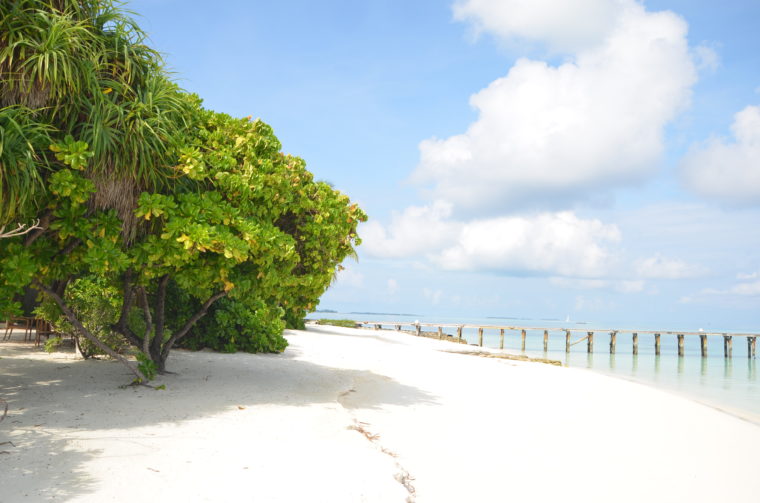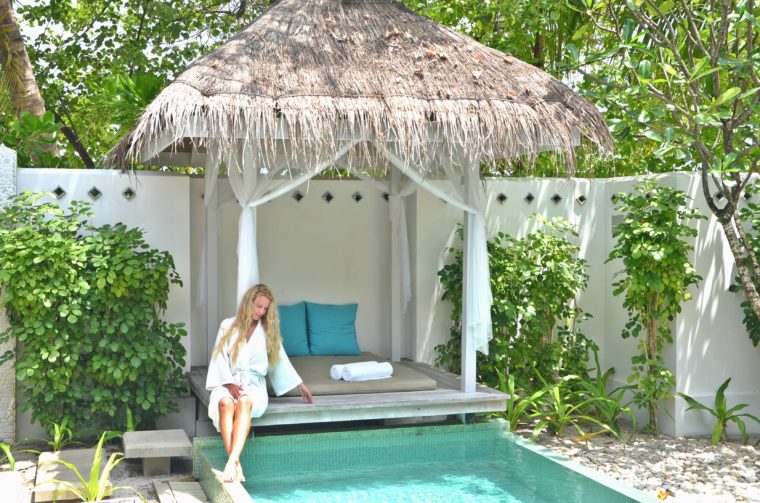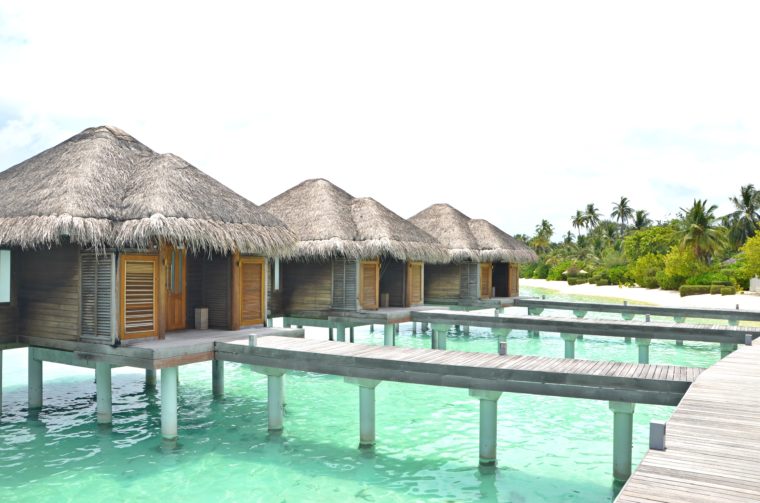 Unser Aufenthalt im LUX South Ari Atoll war rundum paradiesisch! Ein echter Traum! Die Insel ist groß, wunderschön und an jeder Ecke gibt es etwas anderes Faszinierendes zu entdecken! Die Malediven sollte jeder einmal gemacht haben – ich glaube, dieses Fleckchen Erde ist mit nichts anderem auf diesem Planeten zu vergleichen. Schon wenn man mit dem Wasserflugzeug ankommt, ist der Blick von oben einfach eine einmalige Sache! Wenn ich daran denke bekomme ich wieder Herzklopfen! Ein riesengroßes Dankeschön an das ganze LUX Team, ich habe mich bei euch so wohl gefühlt! Jeder Wunsch wurde mir erfüllt und ich bin unendlich dankbar so viele tolle Menschen kennengelernt zu haben – ganz besonders Dolores! <3
Our stay in the LUX South Ari Atoll was all around like paradise! A real dream! The Island of the resort is big, wonderful and in every corner you can see something magical! The Maldives are such a gorgeous place on this planet and I think you cannot compare them to something else! Once in a lifetime it's the minimum to visit them! When you arrive with the water plane you can cry right away; the view to thousands of Islands, surrounded with their turquoise water and the white sand is so special and unique, that I can get heart throb and tears in my eyes!! A big big big thank you to the whole LUX team! I felt myself so fine in your resort! You fulfilled every desire and I'm totally thankful for meeting so many kind and loving persons – none more so than Dolores! <3