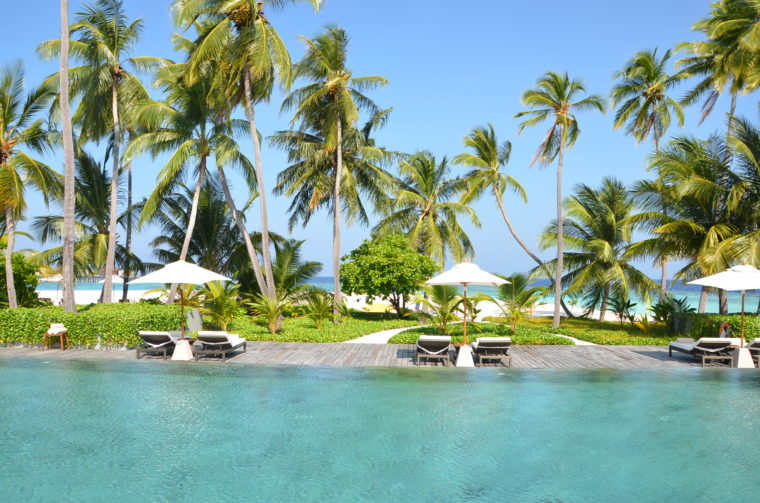 Die Malediven sind wirklich ein Paradies! Es ist kaum zu glauben, dass dieses Fleckchen Erde mit seinen mehr als 1000 Inseln tatsächlich existiert – umso mehr war und bin ich immer noch dankbar, diese einzigartige Inselgruppe gesehen zu haben. Für mich persönlich mein absolutes Highlight von meinen vielen Reiseabenteuern! Residiert haben wir in einer Wasservilla – alleine schon die Vorstellung, in einer (Hallo?!) W-a-s-s-e-r-v-i-l-l-a auf den M-a-l-e-d-i-v-e-n zu schlafen, hat mir schon Wochen vorher Herzrasen verursacht! Ein Traum, der bald Wirklichkeit werden würde! Und dieser Traum heißt Park Hyatt Maldives Hadahaa !!!
The Maldives are really a paradise! I couldn't believe that this place in the Indian Ocean with its more than 1000 Islands really exsists! So I'm super super thankful that I had the experience to visit this gorgeous heaven on earth – for me, it was the super highlight of all my travel adventures so far! A dream which became reality! Some weeks before the journey has started I had a racing heart when I was thinking about the trip! And this wonderful and fascinating dream-journey has a name; it's called Park Hyatt Maldives Hadahaa !!!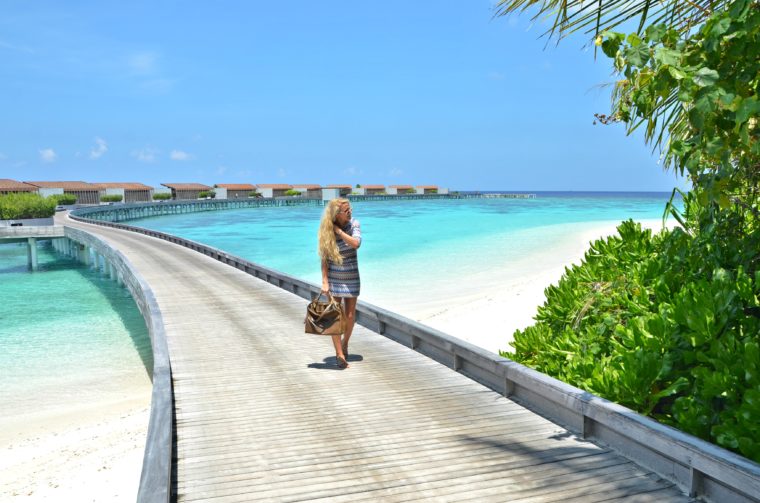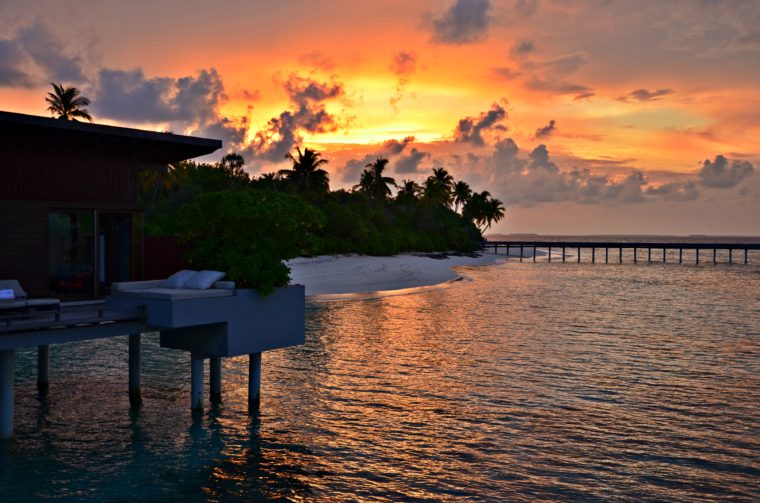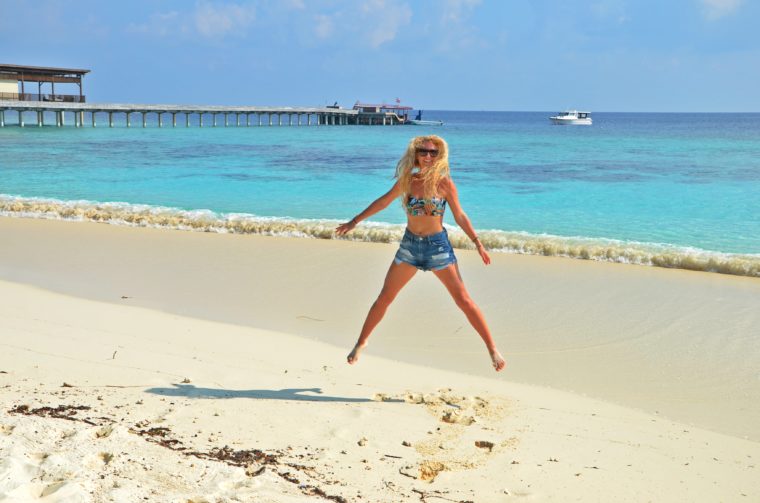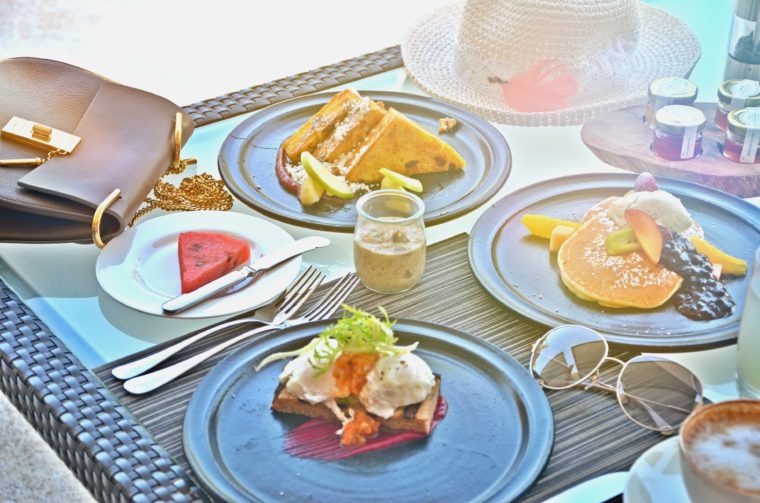 Wenn du an einen neuen Ort kommst, sei er weit weg oder einfach nur um die Ecke – aber wichtig ist, dass er für dich neu ist – dann hast du dieses Gefühl in dir, welches auch ein ein Kleinkind in sich trägt! So ergeht es zumindest mir! Diese unbändige Neugierde, alles sofort sehen und alles sofort erkunden zu wollen. Dieser Drang ist bei mir so stark, dass ich selbst nach einer 24-stündigen Anreise ohne Schlaf so viel Adrenalin und Begierde in mir habe, dass sie mich weitere 24 Stunden wach hält. Ich muss alles sehen, fühlen, schmecken – am besten sofort! Als ich den ersten Schritt auf den Boden des Park Hyatt gesetzt habe, war ich überwältigt! Überwältigt von einer Schönheit, wie ich sie mir selbst in meinen Träumen nicht vorgestellt habe! Man muss es einfach selbst erlebt haben – ich kann euch 'nur' Aufnahmen zeigen, Erlebnisse schildern – aber mit ganzem Herzen fühlen, das könnt ihr "leider" nur selbst … daher; ein einziges Mal in Leben sollte man mindestens hier gewesen sein!
When you are exploring a new place – it doesn't matter if this place is far away or around the corner – (but it's just important that's a new one) you have a deep strong feeling inside you! A feeling which normally has a child! That's how I feel; I have this wildy nosiness in my innerst, that I want to see, to explore, to touch, to taste everything new – suddenly! This feeling is so strong that even a 24 hours flight without sleeping let me awake another 24 hours – I'm full of adrenalin and power, nosiness and curiosity. When I did  my first step on the floor of the Park Hyatt I was overwhelmed! Overwhelmed of the beauty I couldn't even imagined in my dreams! You have to see it yourself – I only can show you pictures, can tell you stories, but to feel it with your whole heart it's only possible when you are here! Here in paradise, heaven on earth … that's why you have to come to the Park Hyatt. At least once a lifetime!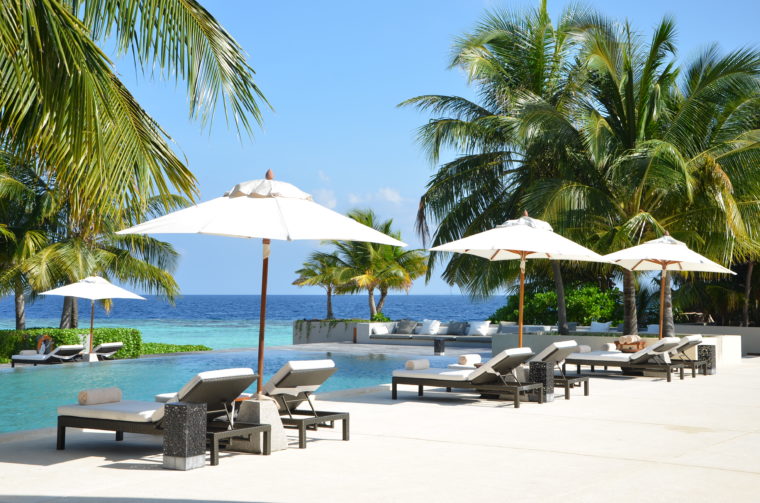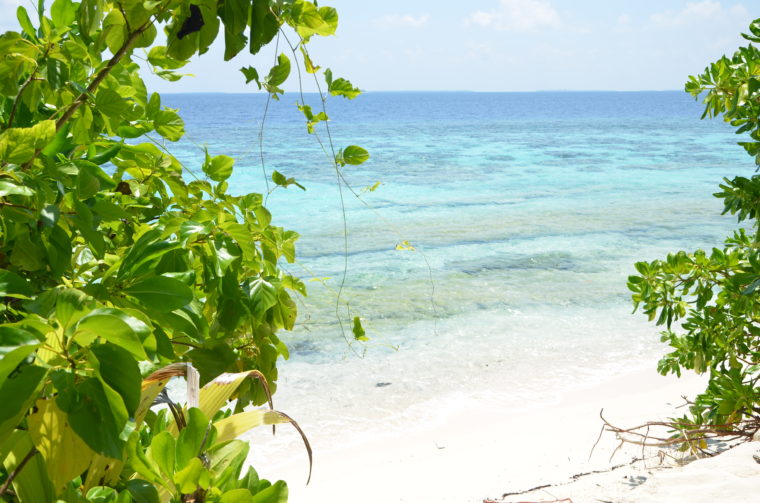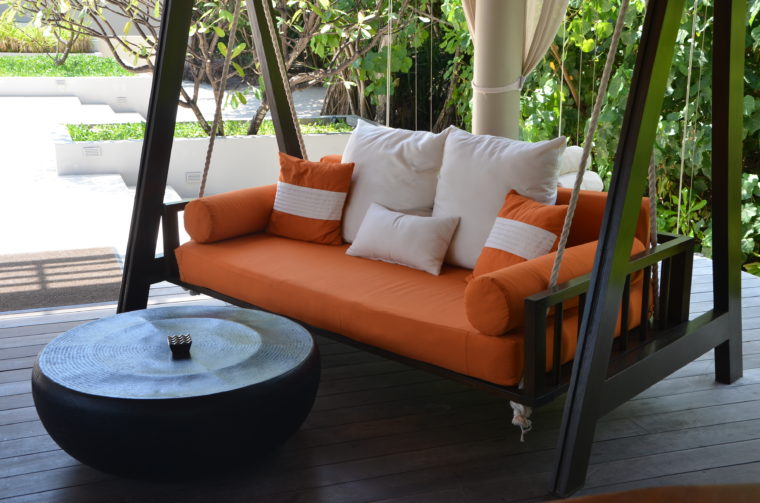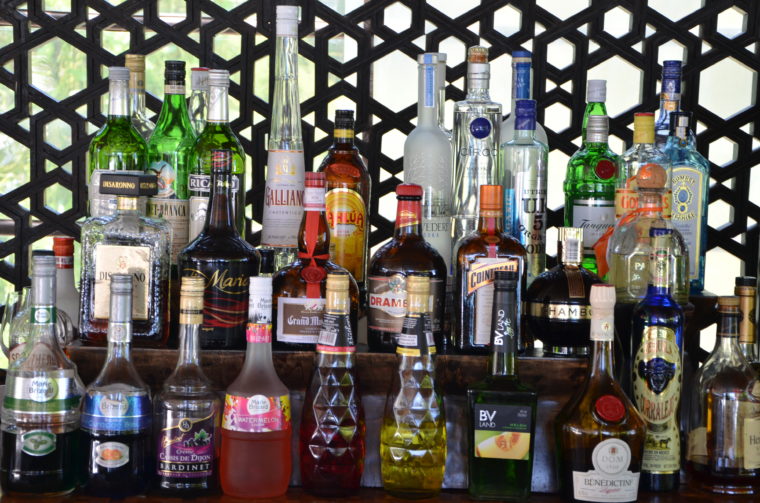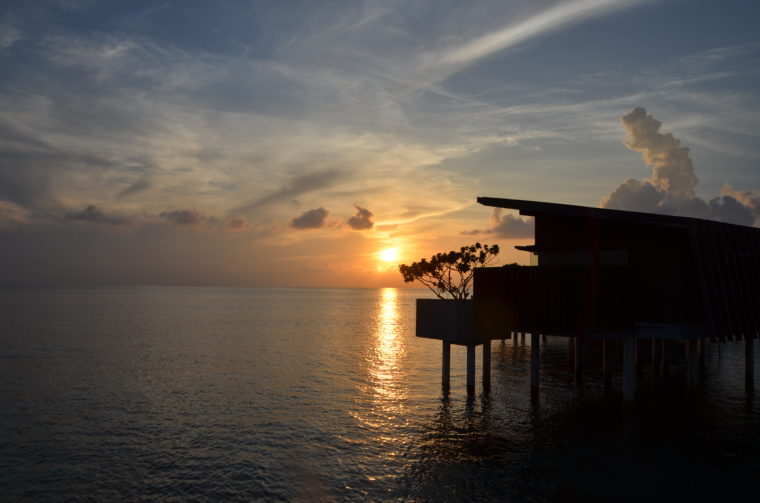 Dieses Gefühl eines Kleinkindes blieb mir den ganzen Aufenthalt im Park Hyatt erhalten! Ich habe so viel wie nur möglich mit all meinen Sinnen aufgesaugt, tief in mein Innerstes. In der ersten Nacht in unserer Wasservilla konnte ich mein Glück nicht fassen – ich bin immer und immer wieder aufgestanden und bin alles abgelaufen, habe sogar letztlich die meisten Tage draußen geschlafen. Stundenlang habe ich den klaren Sternenhimmel betrachtet, umschlossen mit einem leichten Wellengang. Wachgeküsst von der Sonne, dem Meeresrauschen, dem Duft von Salz gepaart mit Sommer – ich konnte mir bis dato nicht vorstellen, was dies für ein Gefühl ist! Jetzt weiß ich es; es ist ein Gefühl von tiefster Glückseligkeit, von größter Demut gegenüber der Natur und das magischste aller Gefühle, der Freiheit! Grenzenloser Freiheit!
The whole stay in the Park Hyatt I had this feeling of a little child inside me! I've absorbed as much as possible with all my senses, deeply in my innerst. In the first night I couldn't believe I'm really here, so I walked around the villa till deep in the night and after a while I decided to sleep outside on the day bed; watching the stars, feeling the ocean breeze. I woke up from the sun, the sound of the ocean, the smell of salt and summer – from this time on I couldn't believe which incredible feeling it is! Now I know it; it's a feeling of deepest bliss, of biggest humility of the nature and this gorgeous planet and of the most magical feeling I've ever had; freedom! Unlimited freedom!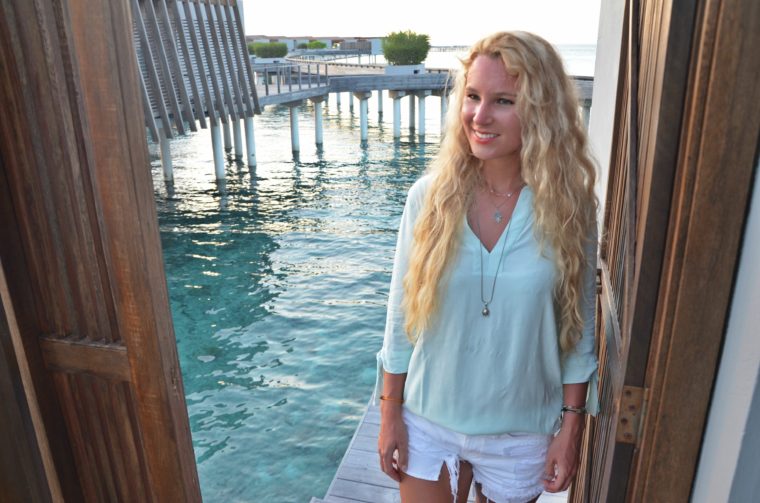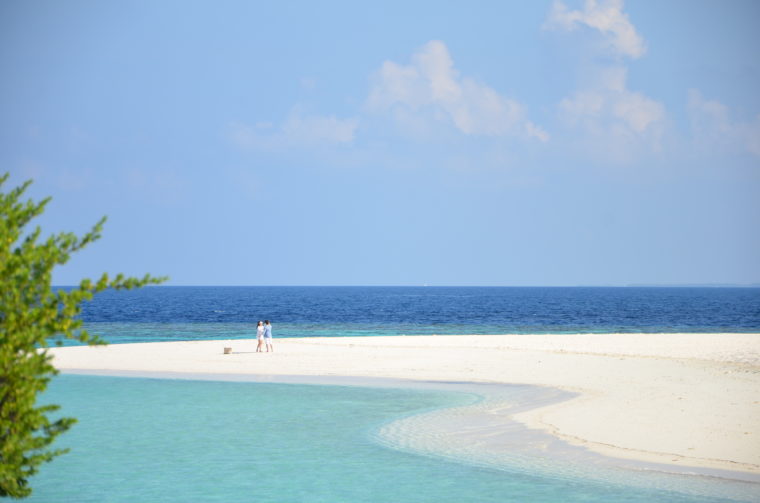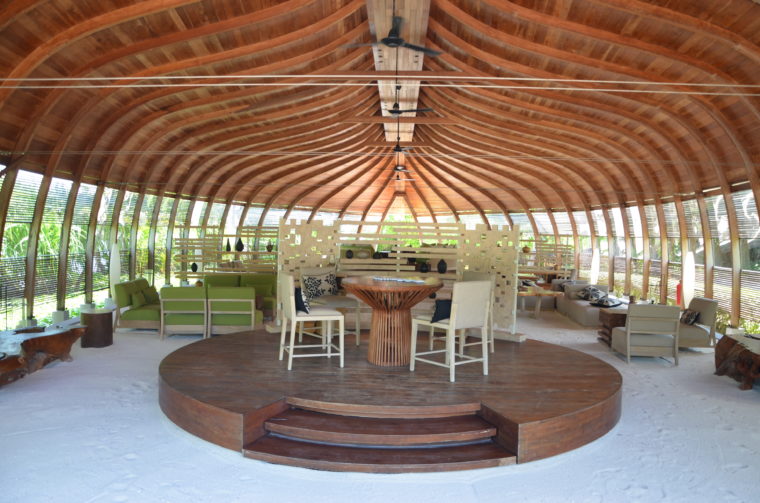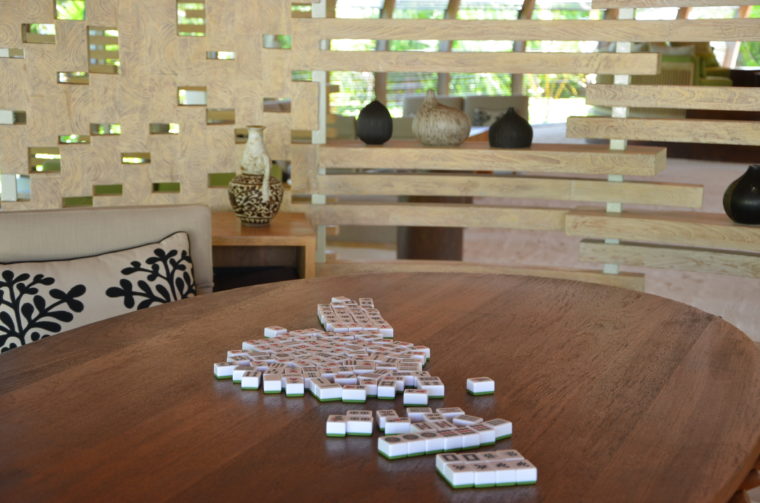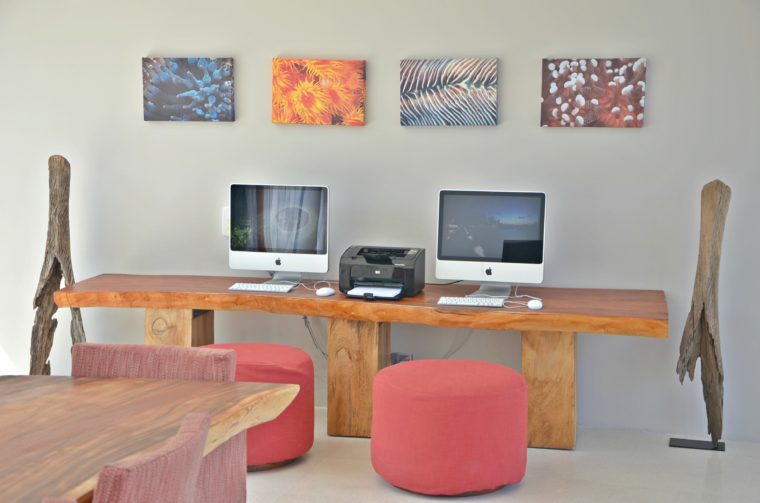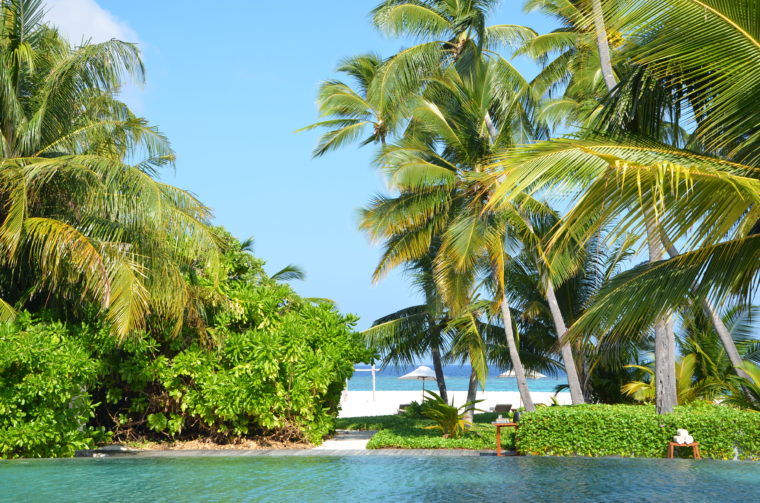 Das Park Hyatt hat aber neben Wasservillen auch Park Villen zu bieten; sprich, mit eigenem Pool und direktem privaten Zugang zum Meer! Da ich aber schon immer von einer Wasservilla geträumt hatte, musste es unbedingt diese sein! Und ich habe es nicht bereut. Bereut habe ich so gar nichts an dieser Reise, es gab keinen Funken, den ich hätte ändern wollen oder der mich gestört hätte – selbst die eeewig lange Anreise und das viele Umsteigen der (Wasser)Flugzeuge und Boote war wie weggeblasen. Und das beste; die Menschen dort! Alle Mitarbeiter, alle die mir auf dieser Insel begegnet sind haben gestrahlt! Gestrahlt und positive Energie verbreitet – es war wie ein Flow der länger als ein paar Stunden anhält. Ein Flow, der bis zur Abreise anhielt. Es war einfach alles rundum perfekt an dieser Reise! Die kulinarischen Köstlichkeiten (es gibt mehrere Restaurants sowie Roomservice), das Wassersportangebot (Tauchen mit Riffhaien ist ein absolutes Muss und ein einzigartiges Erlebnis!) sowie der wundervolle Spabereich, der einen auf Wolke 7 schweben lässt! Der Aufenthalt im Park Hyatt war Paradies auf Erden und ich werde ihn immer in meinem Herzen tragen! DANKE!
In the Park Hyatt you can also have a park villa instead of a water villa. They have their own pool and a private way directly to the beach! But I've dreamed a lot of a water villa so my decision was clear to catch one. I didn't regret it! It was just amazing to woke up in the middle of the water – what an amazing experience! The whole journey to the Park Hyatt Hadahaa was just heaven on earth! Also the long trip to the Maledives was totally worth it. And the best; all the people on this Island! Everybody has such a gentle honest smile and everybody is in such a wonderful positive mood – all the time during my stay I had a 'flow', a 'flow' which hasn't taken just a few hours, no, a flow which lasted the whole stay! What a powerful strong and positive vibe! Everything was just perfect! The culinary experiences (they have many restaurants on the Island), the water sport arrangements (for example diving with reef sharks is a must!) and the gorgeous Spa area with its treatments – you feel yourself on cloud nine! Promise! The stay in the Park Hyatt Hadahaa is heaven on earth – I will always carry it in my heart! THANK YOU!