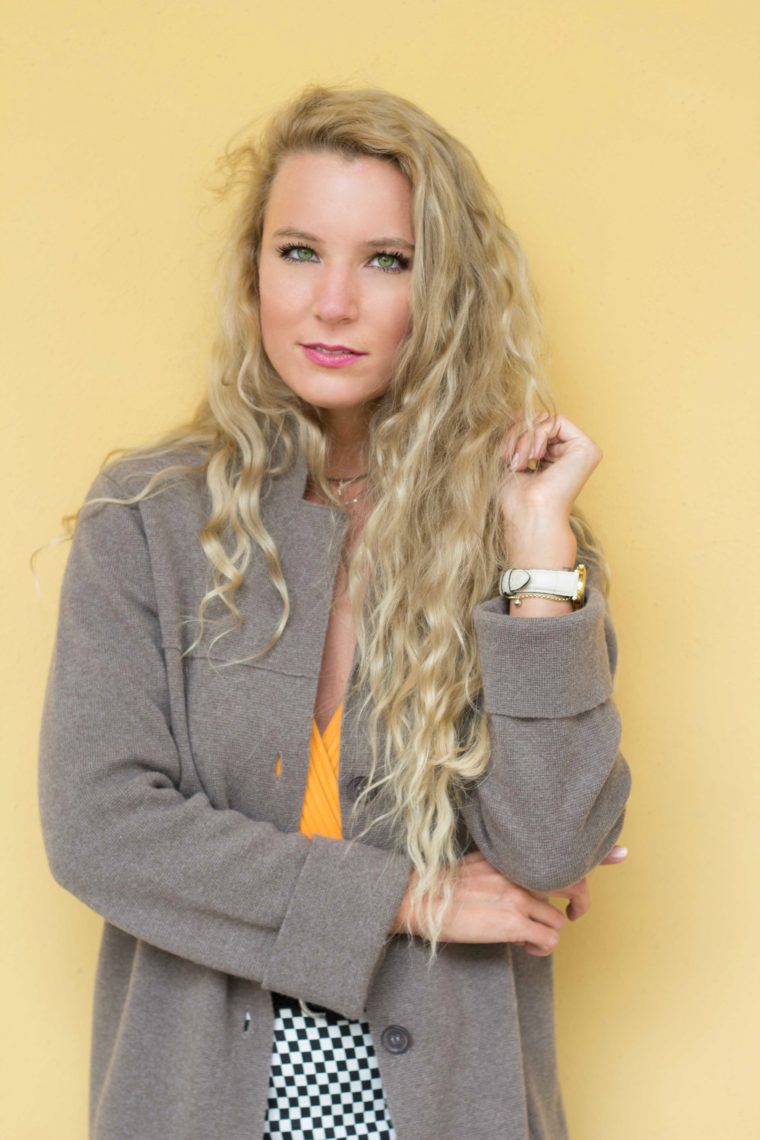 Einen wundervollen Donnerstag Abend! Heute möchte ich euch einen Frühlingslook mit passendem Makeup präsentieren! Geshootet hat ihn meine liebste Vicky von Luma Photography. Da es in letzter Zeit vermehrt Reiseberichte zu lesen gab, dachte ich mir, ich versorge euch mal wieder mit etwas mehr 'Fashion'. Wie gefällt euch mein momentaner Lieblingslook?! Da es nun Frühling ist und die Sonne nun schon einiges hergibt, trage ich vermehrt helle Farben – bevorzugt Gelb!!! Ja richtig, obwohl ich blond bin trage ich gerne Gelb! Wenn es in Richtung Zitronen- oder Senfgelb geht greife ich immer beherzt zu. Und ich finde die Kombi kann sich sehen lassen! Mein Makeup könnt ihr unten finden – ich habe euch exakt die selben Produkte heraus gesucht. Besonders die Maskara ist mein Liebling! Ich wünsche euch einen schönen Abend! Alles Liebe, eure Maren.
Und mein Motto des Tages;
Fantasie haben heißt nicht, sich etwas auszudenken, es heißt, sich aus den Dingen etwas zu machen
Hello peeps! I wish you a wonderful Thursday evening! Hope you are well?! Today I want to present you my favourite spring look with the perfect makeup! All the products you can find below. I really love it to wear bright colours when the weather is getting better – also yellow! Maybe it's because of the sunshine we are having here all the day! It's just fantastic! The pictures are taken by lovely Vicky from Luma Photography – I love her work! What do you think?! I wish you a nice evening, all the best – Yours, Maren.