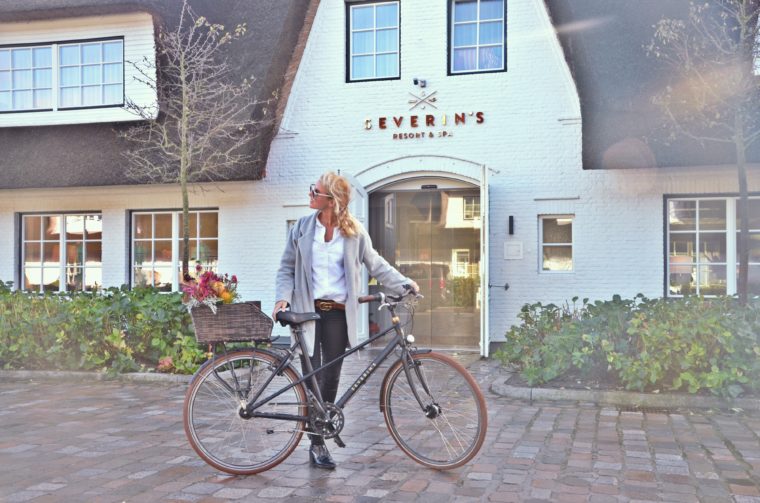 Sylt – die bekannteste deutsche Insel! Sylt ist Meer, Leidenschaft und Leben! Ich war das erste Mal vor Jahren auf der Insel, allerdings nur zwei Nächte und habe nicht allzu viel gesehen. Es war Hochsommer und ungewöhnliche gefühlte vierzig Grad. Umso mehr freute ich mich zu hören, dass es dieses Mal als Pressereise im Herbst auf die Insel gehen sollte und das im wundervollen goldenen Oktober. Da ich zwei Tage vor offiziellem Programmbeginn angereist bin, hatte ich noch einen wundervollen herbstlichen Sonnentag, wobei mich der leichte Regen und natürlich der schöne frische gesunde Wind auf der Insel nicht stören. Irgendwie ist das Wetter hier egal! Sylt ist immer schön! Am schönsten ist für mich die Tatsache, dass Sylt einfach ALLES kann; Natur, Einsamkeit, aber auch Jetset, Party und Lifestyle! Sylt bietet eine Menge und auch wenn man des Öfteren auf die Insel kommt, hat man noch nicht alles gesehen und entdeckt immer etwas Neues.
Das offizielle Programm begann am Montag in Morsum, besser bekannt als Morsum Kliff im Naturschutzgebiet. Genächtigt haben wir in dem wundervollen Landhaus Severin*s Morsum Kliff, welches zum fünf Sterne Severin*s Resort & Spa in Keitum gehört und wir ebenfalls in den Folgetagen besucht haben. Neben einer geführten Wanderung durch das Morsumer Kliff auf den Spuren der Sylter Sagen mit Klaus Lorkowski hatten wir noch ein wundervolles Dinner im Landhaus! Die Küche ist einzigartig, was ich schon die Tage zuvor – auch beim Frühstück – erfahren konnte! Frisch, originell und vor allem mit viel Liebe zubereitet und auch optisch gestaltet! (wie ihr auf den Aufnahmen sehen könnt!) Hier fehlt es auch beim Frühstück an nichts; alle Eierspeisen die man möchte, Crêpes, Waffeln, Milchreis, ein Etagere mit frischem Käse und Wurst, Marmeladen, Heidehonig, hauseigener Karamellcreme, frischem selbst gebackenem Brot, Brötchen und Croissants, sowie auch einer Müslibar mit allen Obstsorten die man begehrt! Einzig allein das fantastische Frühstück hat mich schon in einen Trancezustand versetzt!
Am nächsten Tag ging es zur 'Sylter Royal', der Austern Compagnie in List! Zuerst durften wir bei Ebbe mit auf die Austernbänke und begutachten, wie denn die noble 'Auster-Muschel' denn so lebt und 'geerntet' wird! Es war super interessant was solch eine Auster alles kann und wie viel Mühe und Arbeit es ist, bis die frische Auster geöffnet auf dem Teller liegt. Meiner Meinung nach ist der Preis mehr als gerechtfertigt! Die Dittmeyers Austern-Compagnie hat auch ein eigenes Restaurant,  bei dem wir im Anschluss alle möglichen Zubereitungsarten der Austern verköstigen konnten. Austern – ein faszinierendes Lebewesen, eine aufwändige Arbeit der Zucht sowie eine kulinarische außergewöhnliche Köstlichkeit, die man entweder liebt oder verschmäht. Dazwischen gibt es nichts! Neben Restaurant- Hopping kann man aber auf Sylt ebenfalls super zwischen den wundervollen Dünen wandern, spazieren gehen oder auch Fahrrad fahren. Letzteres mussten wir allerdings aufgrund eines kurzen starken Regengusses chanceln, und sind somit mit dem Shuttle zur Goldschmiede von Edda Raspé in Morsum gefahren. Die Goldschmiedin hat uns ihr Atelier und ihren selbst kreierten Schmuck präsentiert und gezeigt, wie man Kunst aus den Steinen von Sylt herstellen kann oder aus Sepia Trauringe macht.
In Keitum, in dem wunderschönen (Künstler)Dorf gibt es das Haupthaus von Severin's, das Severin*s Resort & Spa, welches, wie der Name schon sagt, einen riesigen wundervollen Wellnessbereich mit riesigem Pool und Kamin bietet. Hier kann man nach Herzenslust die Seele baumeln lassen und Anwendungen nach dem Wasser, dem Sand, den Dünen oder der Luft buchen. Ich hatte eine 'Wasserkraft' Massage, welche wirklich der Himmel auf Erden war! Bevor man eine Anwendung bucht, setzt sich das Spa Team mit den Beschwerden und den Wünschen des Gastes intensiv auseinander und stimmt so die Wellnessbehandlung passend auf die Bedürfnisse ab. Nach dem Treatment hatten wir ein wundervolles Dinner im hauseigenen Restaurant 'Hoog'.
Ungewöhnlich aber wahr, Sylt hat sogar zwei 'Weinberge'! Es war super interessant der Führung von Nils Lackner zu lauschen und anschließend bei guten Weinen von Sölviin im Kaminzimmer von Severin*s mehr über den Wein, die Geschichte und die Herstellung zu erfahren. Trotz wenig Sonne ist der Wein äußerst fein und bietet – je nach Geldbeutel und Jahrgang – sogar noch eine Auswahl. Mich hat Sylt wieder aufs Neue absolut fasziniert und ich bin ein riesengroßer Fan geworden!!! Ich werde definitiv im nächsten Jahr, ob Frühjahr oder Sommer, wieder ein Abstecher auf die Insel machen. Dieses Mal mit Fahrradtour, Spaziergang durch das Künstlerdorf Keitum, Besuche der verschiedenen Restaurants, Nachtleben und natürlich längerem Spa-Aufenthalt im Severin's. Mich haben beide Häuser, das Severin's Morsum Kliff sowie das Severin*s Resort & Spa absolut überzeugt. Das Konzept ist bis ins letzte Detail stimmig; Interior, Freundlichkeit, Kulinarik und Liebe zum Detail! Absolut empfehlenswerte Hotels mit besonderer einzigartiger Magie – wie auf der ganzen Insel! Auf Sylt herrscht eine besondere Lebensart und Stimmung, die man unbedingt gefühlt haben muss. Tausend Dank an Sigi, Sandra und Christina (und der liebenswerten vierbeinigen Lotta, die versucht hat, der Kaninchen"plage" auf Sylt ein Ende zu bereiten, und der kleinen süßen Heidi, die uns sogar beim Frühstück Gesellschaft geleistet hat)! Es war ein Traum! Danke Sylt!
Sylt – the most famous German island! Sylt is sea, passion and life! The first time was years ago, but only two nights and haven't seen much from the Island. It was high summer and unusual hot. All the more I was glad to hear that this time the  press tour will start in autumn. Because I was two days before the official start on the Island, I had a wonderful autumn sunny day, a light rain and of course the nice fresh healthy air. Somehow the weather doesn't matter here! Sylt is always beautiful! The most beautiful thing for me is the fact that Sylt can do EVERYTHING; Nature, solitude, but also jetset, party and lifestyle! Sylt offers a lot and even if you come regularly to the Island, you haven't seen everything and you always discover something new.
The official program began on Monday in Morsum, better known as the Morsum Kliff in the nature reserve. We have been in the wonderful Landhaus Severin*s Morsum Kliff, which belongs to the five star Severin*s Resort & Spa in Keitum . Apart from a guided hike through the Morsumer Kliff on the tracks of the Sylt legends with Klaus Lorkowski we had a wonderful dinner in the country house! The kitchen is unique, which I could have experienced the days before – even at breakfast! Fresh, original and above all prepared with lots of love and also visually designed! (as you can see on the pictures!) All the eggs you would like to have, crêpes, waffles, milk rice, an etagere with fresh cheese and sausage, jam, heather honey, caramel cream, fresh homemade bread, bread rolls and croissants, as well as a muesli bar with all the fruit varieties you desire! Only the fantastic breakfast has already put me in a trance state!
The next day we went to the 'Sylter Royal', the oyster company in List! At first we were allowed to go to the oyster beds at low tide and see how the noble 'oyster shell' is alive and 'harvested'! It was very interesting to see everything such an oyster can do and how much effort and work it is until the fresh oyster is open on the plate. In my opinion, the price is more than justified! The Dittmeyers Oyster Compagnie also has its own restaurant, where we could enjoy all kinds of oyster dishes. Oysters – a fascinating creature, an elaborate work of the breed, as well as a culinary extravagance that you either love or hate. In between there is nothing! In addition to restaurant hopping you can also on Sylt great between the wonderful dunes hiking, walking or cycling. The bike ride we had to chancel because of a short strong downpour, and so we drove with the shuttle to the goldsmith of Edda Raspé in Morsum. The goldsmith presented us her studio and her own forged jewelery and showed how to do art from the stones of Sylt or create sepia wedding rings.
In Keitum, in the beautiful (artist) village, there is Severin*s main house, the five star Severin*s Resort and Spa, which, as the name implies, offers a huge, wonderful spa with a huge pool and fireplace. Here you can relax and book after your favorite applications by water, sand, dunes or air. I had a 'water-power' massage which was really heaven on earth! Before you book a treatment, the spa team deals intensively with the discomfort and the wishes of the guest and thus adapts the wellness treatment according to the needs. After the treatment we had a wonderful dinner in the in-house restaurant 'Hoog'. Unusual but true, Sylt has even two 'vineyards'! It was very interesting to listen to the guide of Nils Lackner and then to learn more about the wine, the history and the production with good wines from Sölviin in the fireplace room of Severin*s. Despite a little sun the wine is very fine and offers – depending on your purse and year – even a selection.
Sylt has once again fascinated me completely and I became a huge fan !!! I will definitively make a trip to the Island next year, whether spring or summer. This time with a bike tour, a walk through the artist village Keitum, restaurants visits, nightlife and, of course, a longer spa stay at Severin*s. Both, the Severin's Morsum Kliff and the Severin*s Resort & Spa have absolutely convinced me. The concept is coherent down to the last detail; Interior, friendliness, culinary and attention to detail! Absolutely recommended hotels with special unique magic – as on the whole Island! On Sylt there's a very special way of life and atmosphere that you have to feel! A thousand thanks to Sigi, Sandra and Christina (and the lovable four-legged Lotta, who has tried to put an end to the rabbits on Sylt, and the little sweetheart Heidi, who even gave us company at breakfast)! It was a dream! Thanks, Sylt!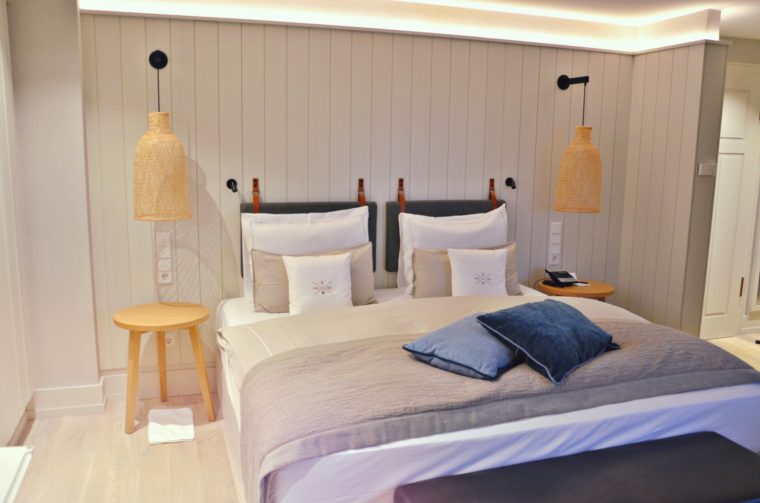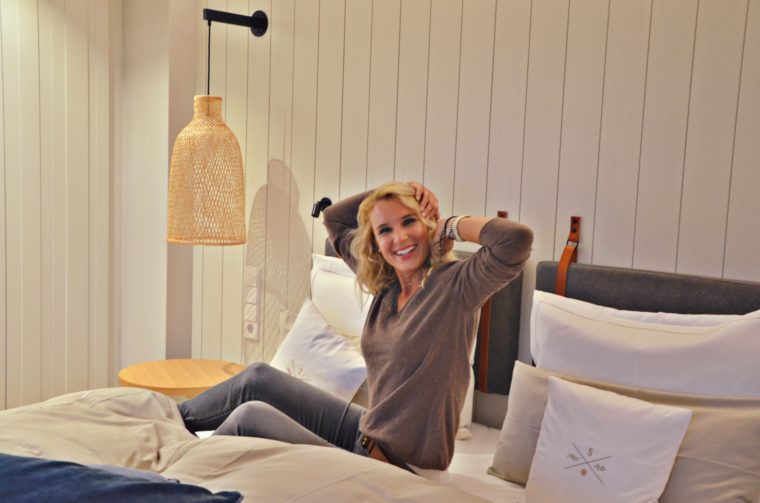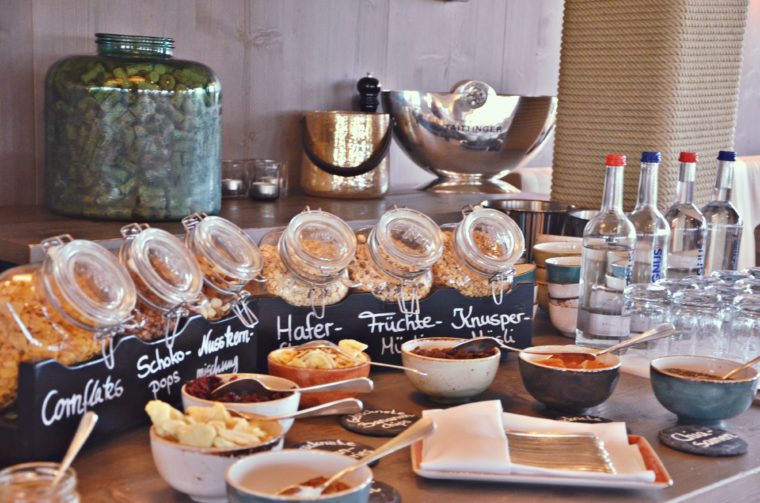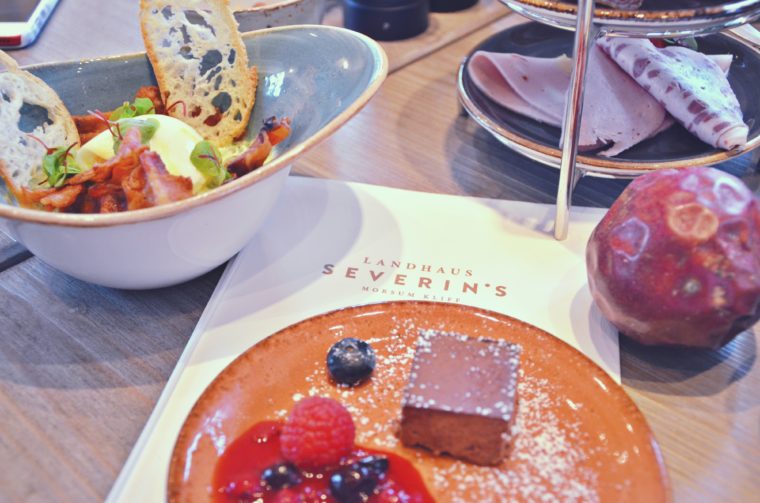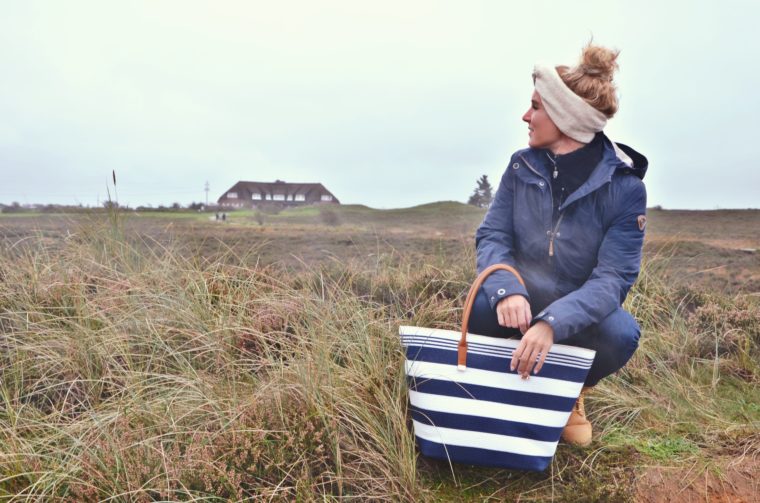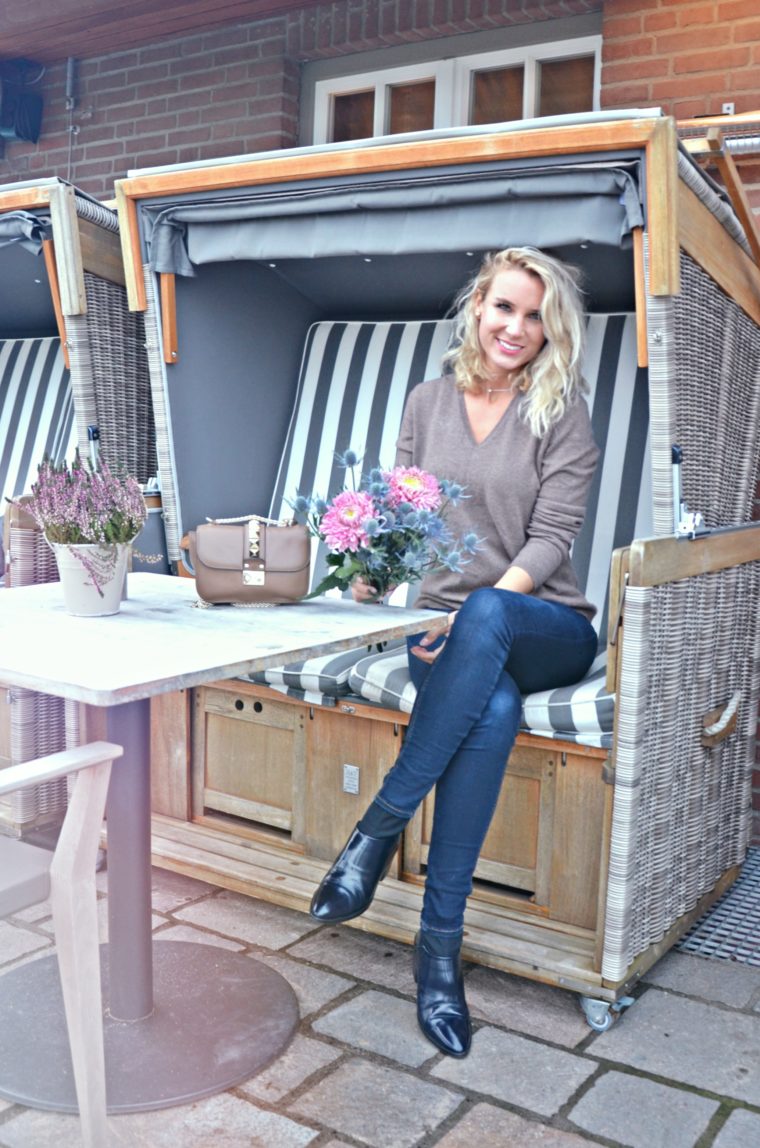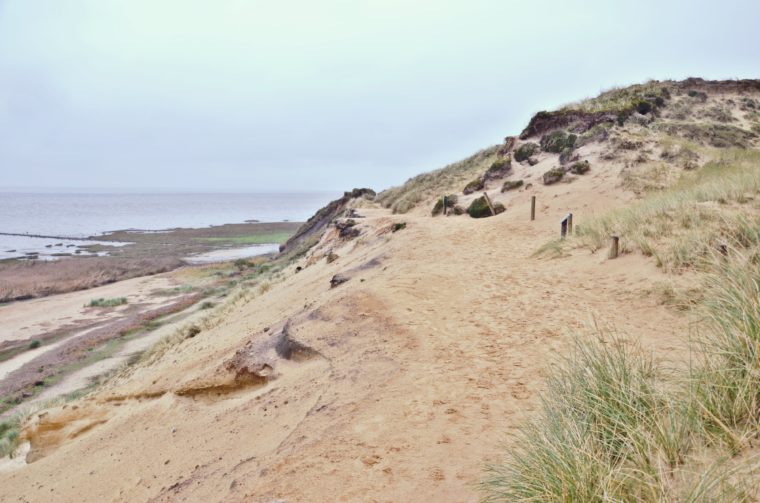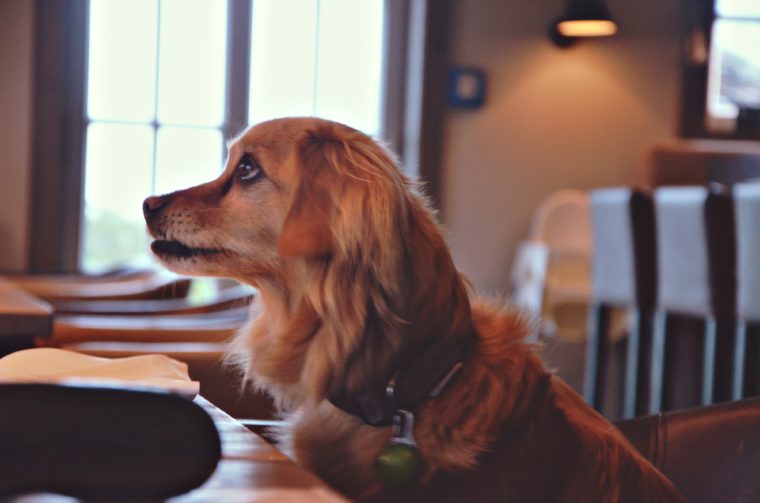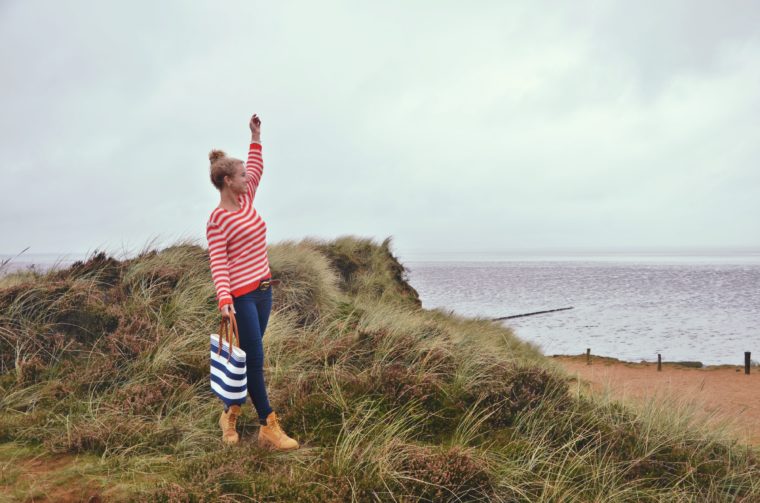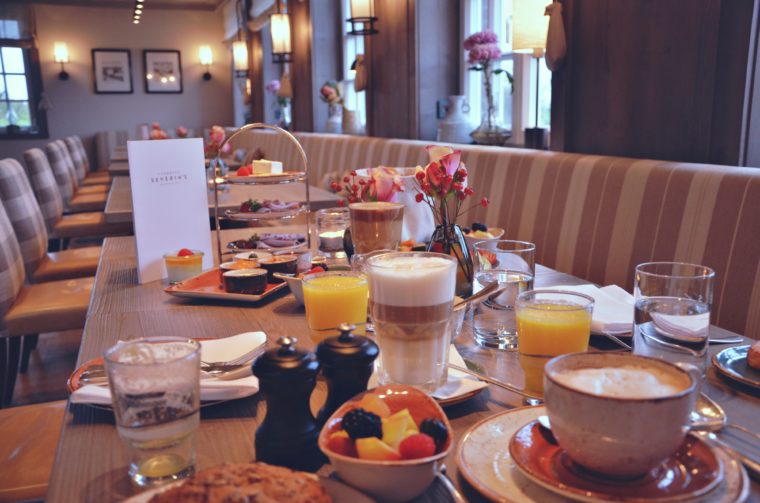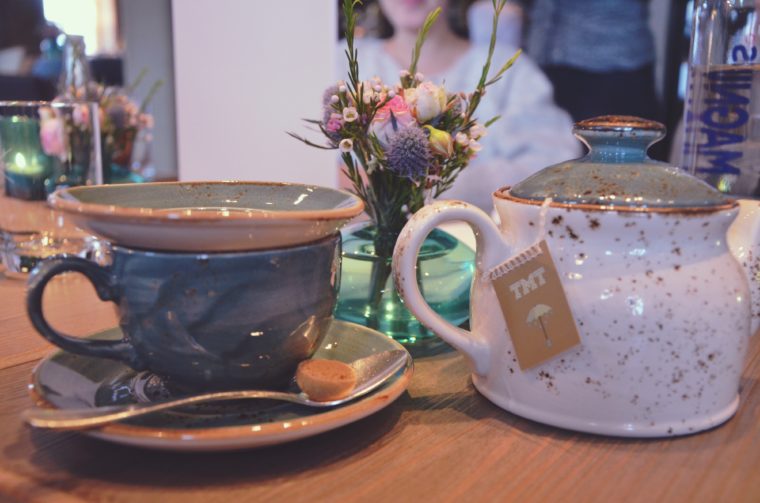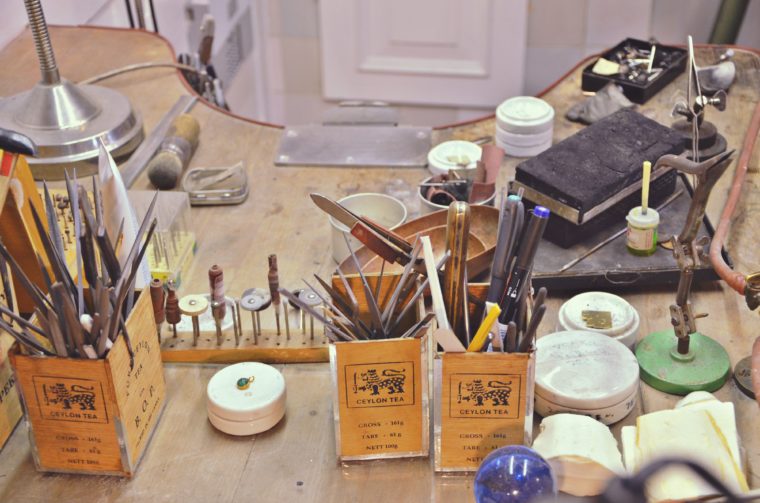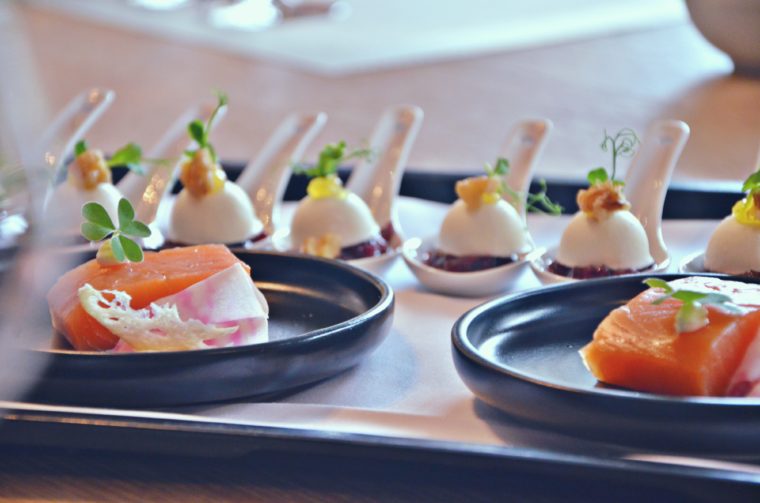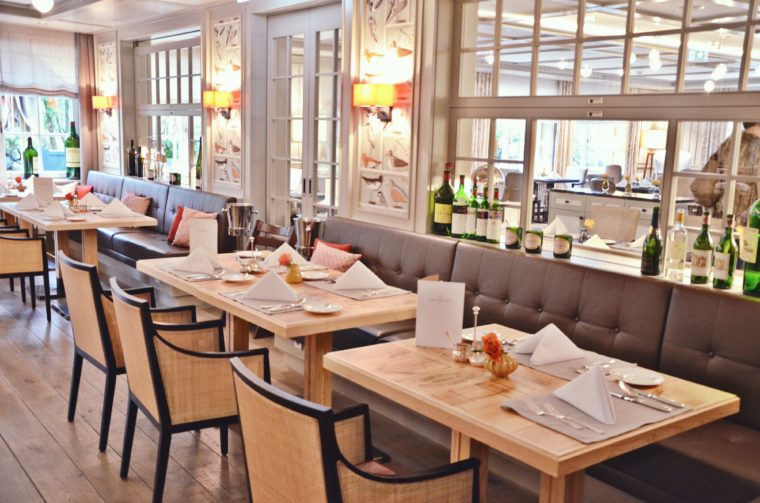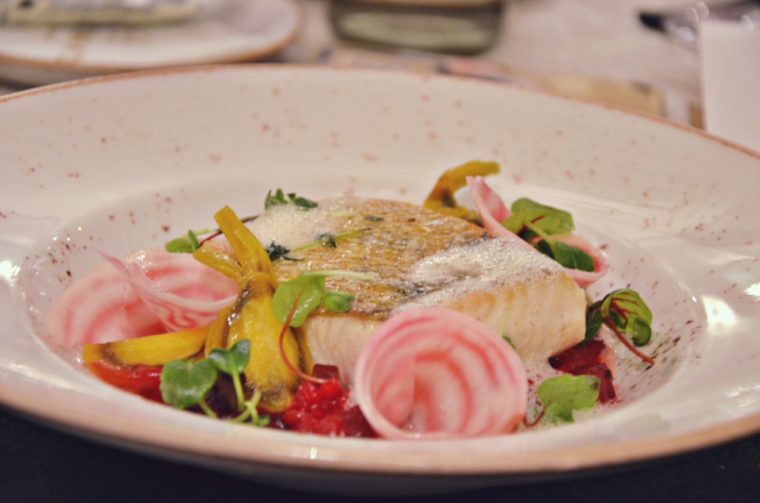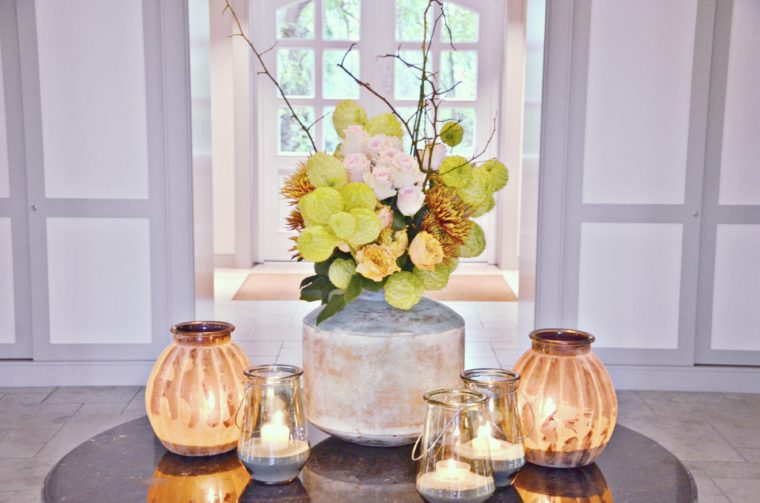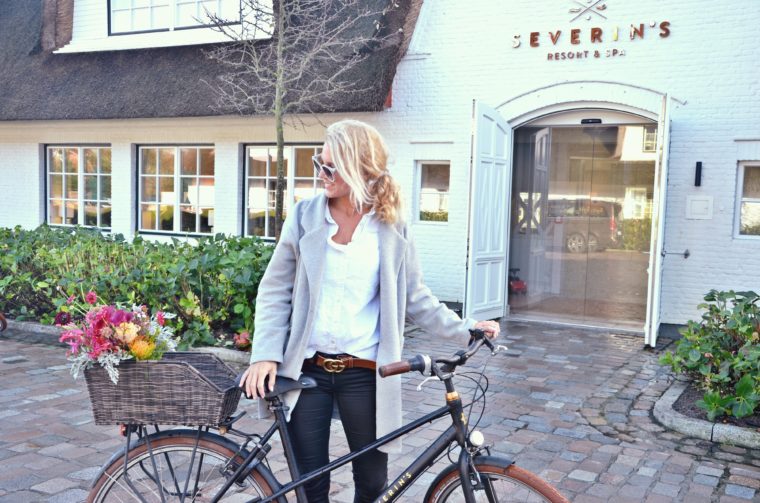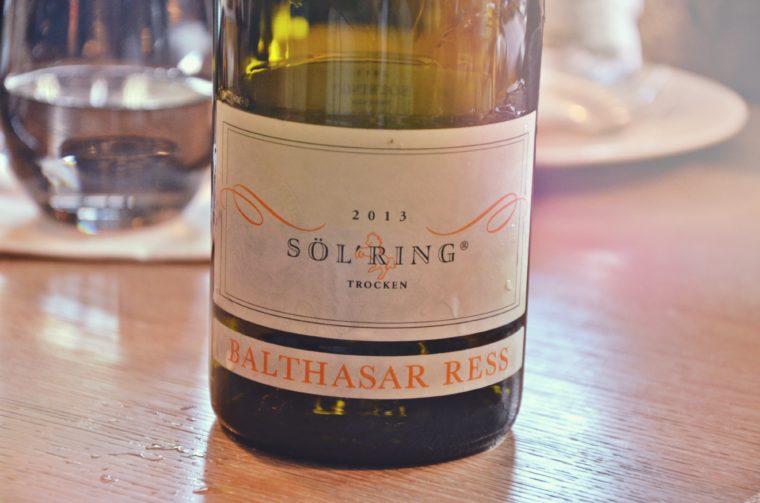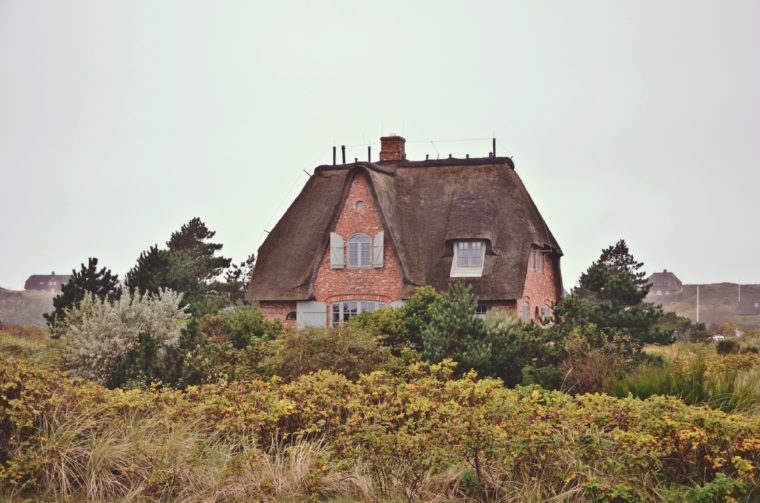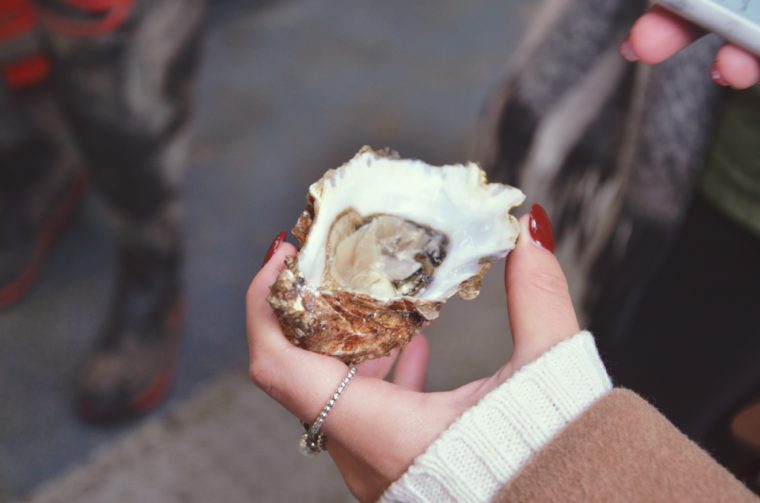 (In freundlicher Zusammenarbeit mit Landhaus Severin*s, Sylt)