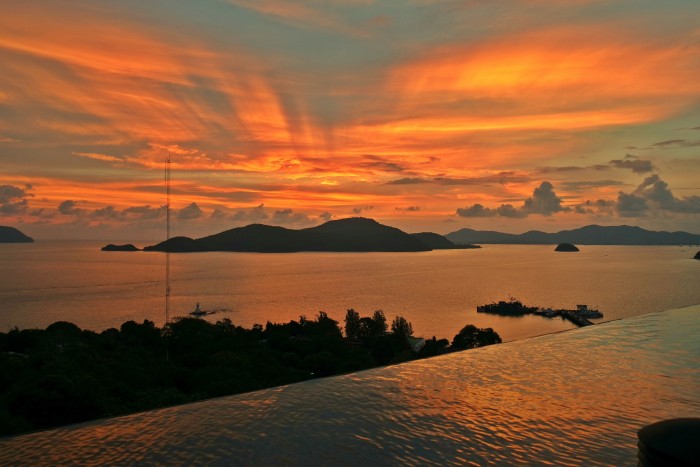 Viele schöne Plätze durfte ich schon auf der großen weiten Welt bereisen und erleben, aber diese Lokalität toppt wirklich alles! Die Rooftop-Bar BABA NEST! Einer der schönsten Plätze überhaupt. Die Bar gehört zum Resort des Sri Panwas und ist wirklich ein Augenschmaus. Als wir ankamen, war ich erstmal geschockt. Ich hatte zwar im Internet schon Bilder gesehen, aber in diesem Fall war die Realität tausendmal überwältigender! Der Blick aufs offene Meer, die Inseln, der Infinity Pool um die Sitzplätze (die aus großen Kissen bestanden) herum … alles war 100%ig perfekt und ich weiss eigentlich gar nicht, wie ich euch diesen postiven Schock erklären soll. Man MUSS einfach dort gewesen sein. Die Sonnenuntergänge sind faszinierend und hüllen die ganze Location in ein wunderschönes Licht. Die Tapas, die Drinks, alles wie im Paradies. Auch die Tatsache, dass die Preise wirklich recht günstig sind und man sogar von der Bedienung ein Handtuch gebracht bekommt, als Aufforderung, man solle doch in den Pool gehen, schlägt einfach alles … wie ihr merkt, weiss ich nicht was ich noch erzählen soll deshalb habe ich euch die schönsten Momente (soweit das nun mal geht) in Form von Bildern angehängt. Wir waren drei Mal im Baba Nest und ich möchte so schnell wie möglich wieder dort hin! Ich sage nur so viel: TIEFSTE DANKBARKEIT !!!
Since I travel so regularly (oh yeah, wanderlust!) I've seen many many wonderful places! But one of the best place I've seen so far was in Thailand in Phuket. The roof-top bar BABA NEST! An excellent location with a fantastic view to the sea. Baba Nest is a bar of the hotel resort Sri Panwa. I couldn't believe my eyes when I have seen the bar in live. I've seen many pictures in the internet before, but in real, it was inenarrable! The view, the light, the Islands around, the friendly staff, the infinity pool around .. everything was just perfect! I want to go there again and again! While we visited Phuket, we stayed at this place three times and every time was just magical! You have to visit this place … I can show you pictures but in real it's definitely more spectacular! Gratitude to life!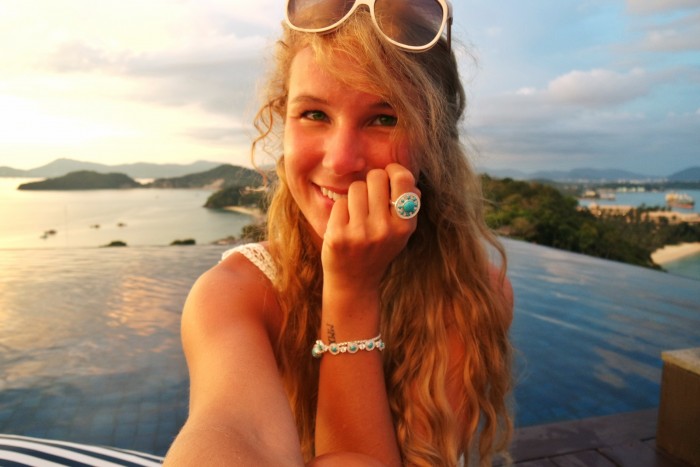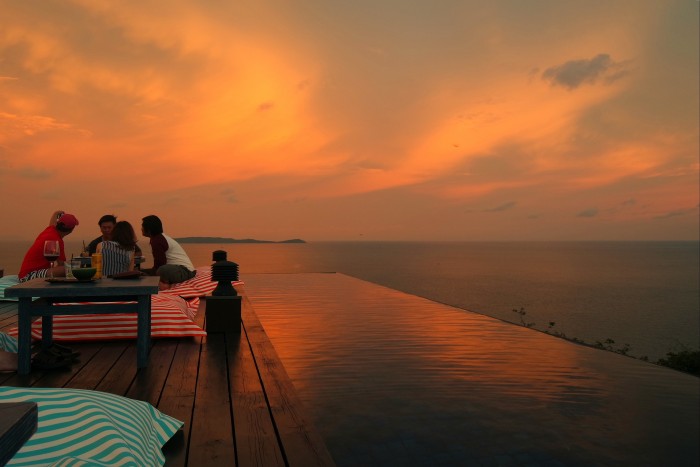 Top: get it HERE // Schmuck (jewels): HERE // Brille (sunnies): HERE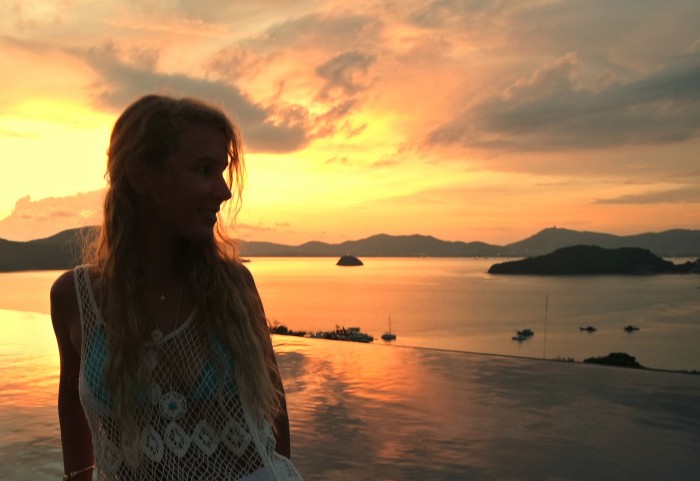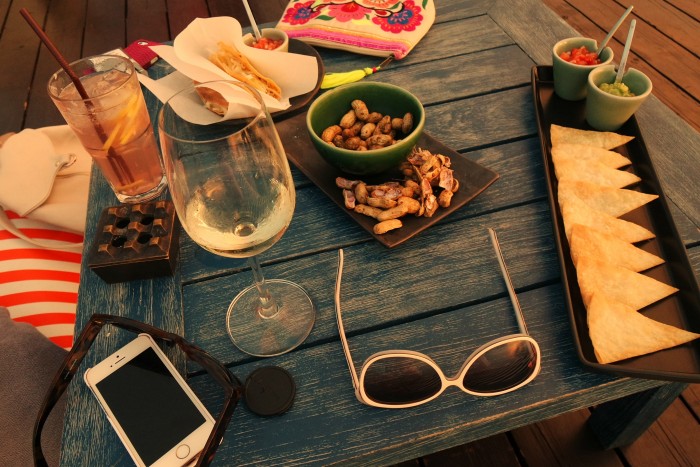 Die besten Tapas, die ich bis jetzt hatte <3 Vor allem mit dieser Aussicht!
best snacks & drinks I've ever had with a view!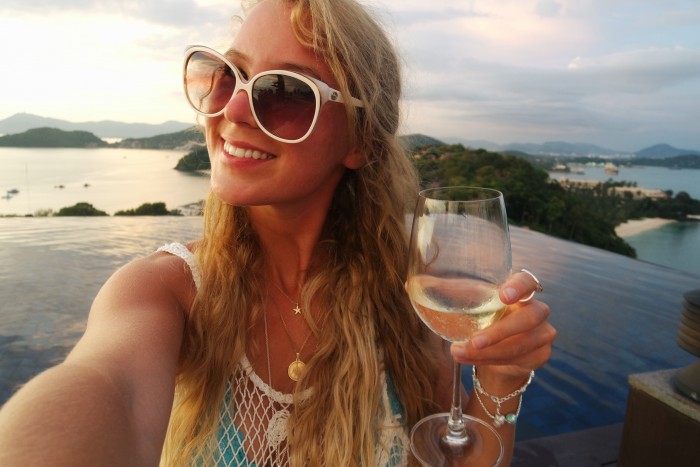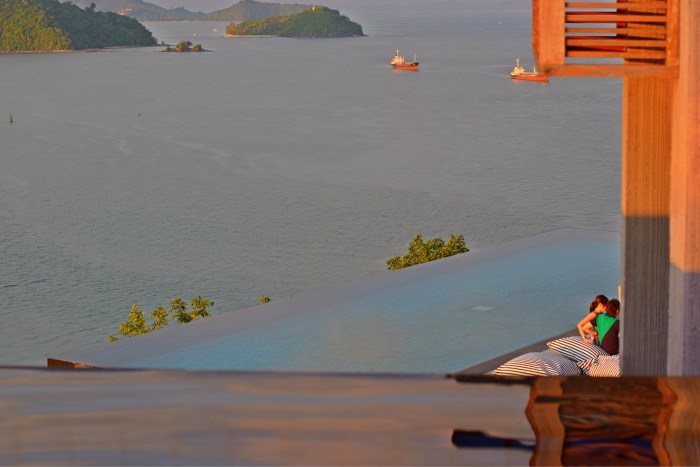 two infinity pools and the sea.
selfie time 🙂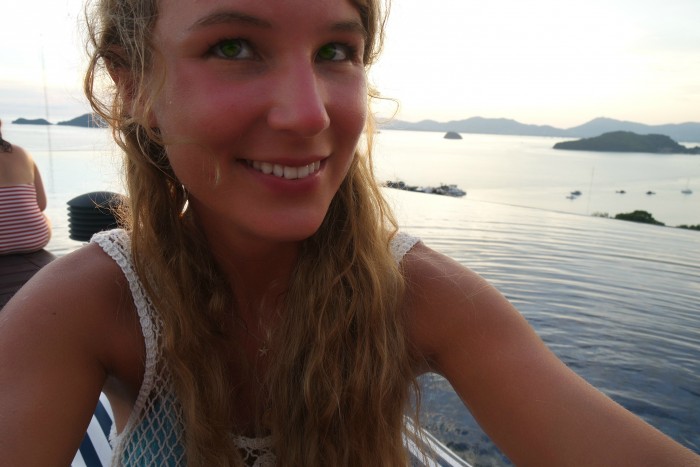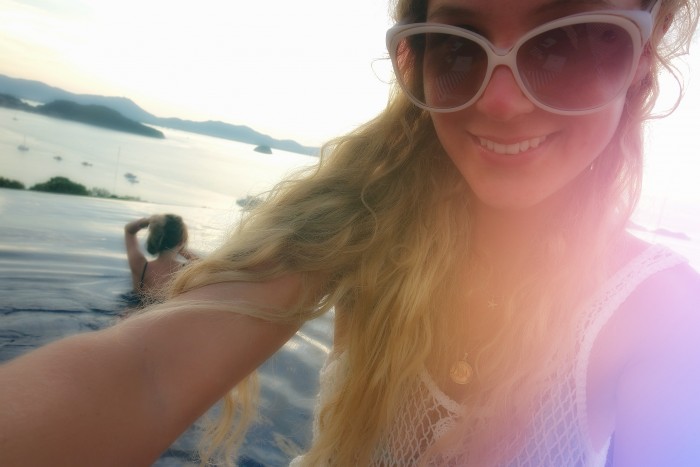 Top: HERE // Schmuck (jewels): HERE // Brille (sunnies): HERE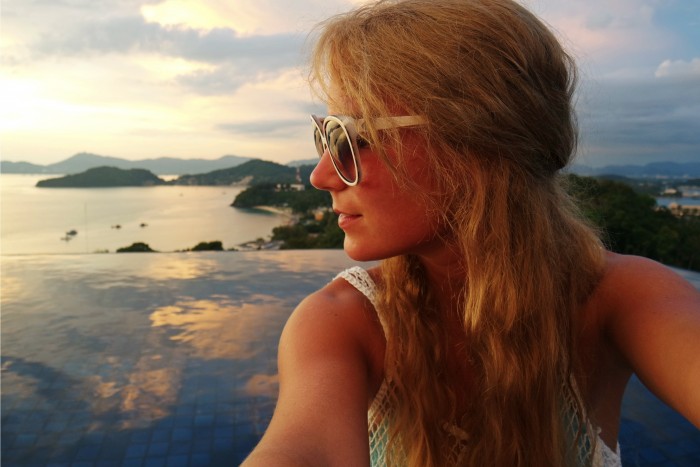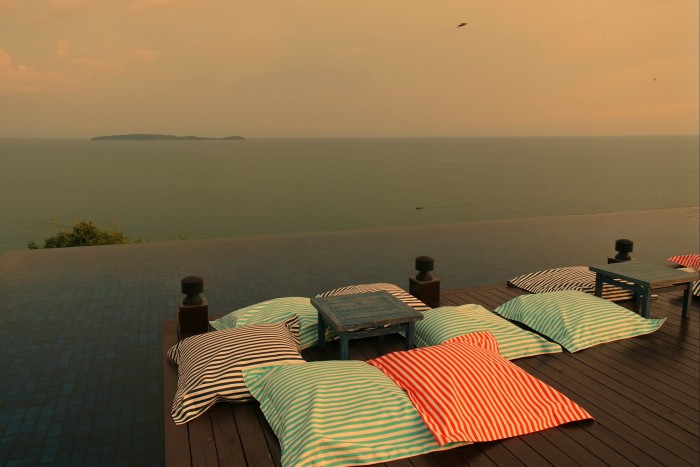 can't get enough of this view !!!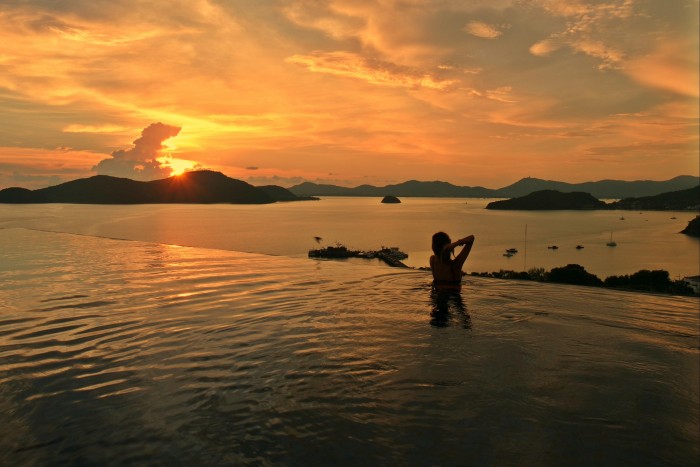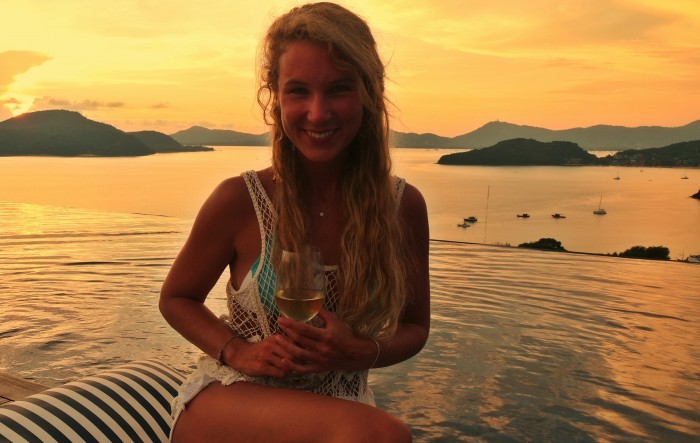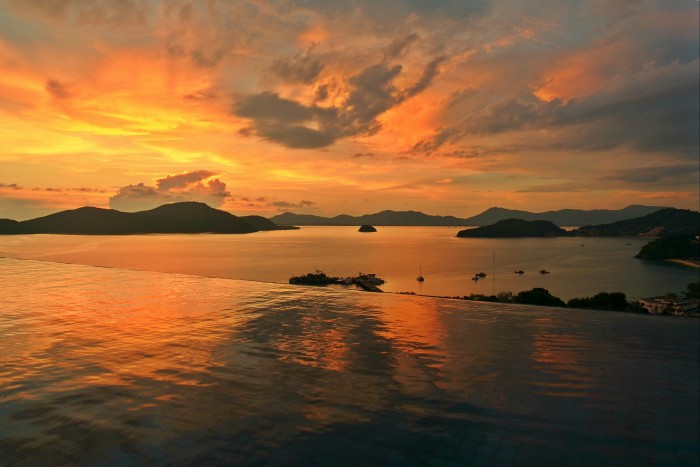 drinking wine and talking 🙂