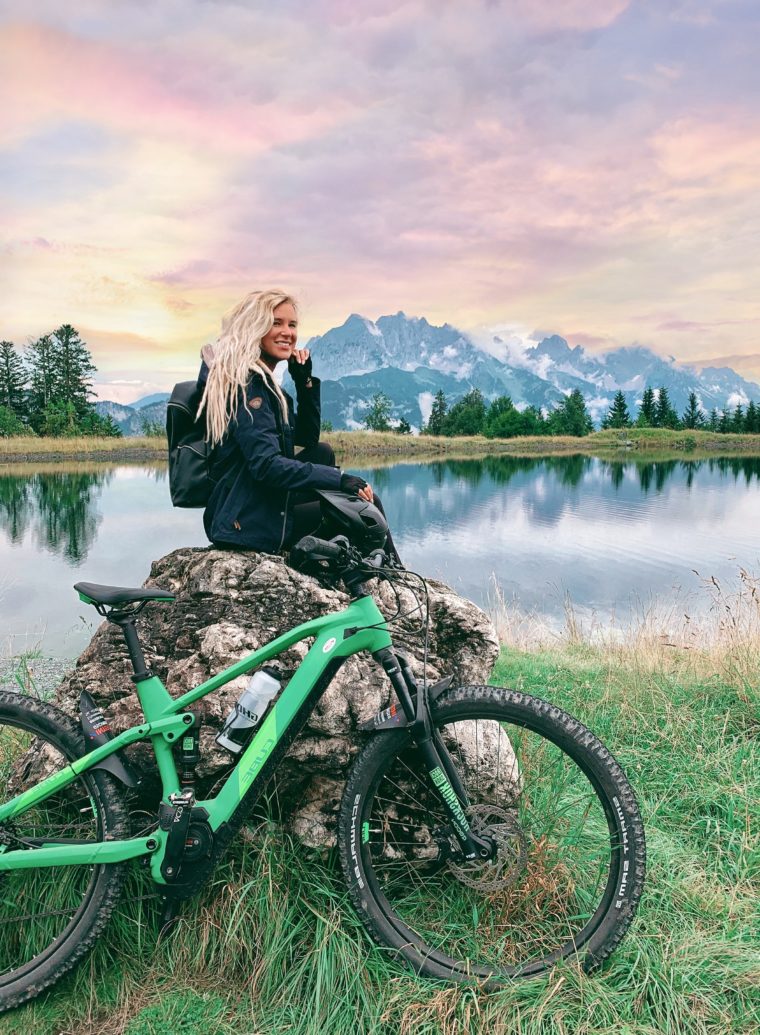 KAT BIKE – einmal mit dem Rad quer durch die Kitzbüheler Alpen in drei oder vier Etappen mit bis zu 170 Kilometern und 6.000 Höhenmetern! Als ich die Presseeinladung bekam, war ich natürlich Feuer und Flamme! Berge, Sport und eine neue Erfahrung – damit bekommt man mich immer! Zu Hause bin ich zwar schon des Öfteren E-Bike gefahren, allerdings nie im steinigen steilen Gelände geschweige denn in den Bergen. Umso mehr war ich natürlich gespannt, was mich so erwartet. Die drei tägige Pressereise begann abends mit einem Kennenlernen der Gruppe sowie einem super feinen Dinner im Hotel Reitlwirt in Brixen im Thale. Die vier Ferienregionen Hohe Salve, Brixental, St. Johann in Tirol und das Pillersee Tal bilden zusammen die Kitzbüheler Alpen. Hierzu gehören 20 Orte, unter anderem mein geliebtes Fieberbrunn, in dem ich schon häufiger die Gelegenheit hatte zu residieren und rundum die Natur zu erkunden. Außerdem zählen noch bekannte Orte wie Kirchberg, Hopfgarten und St. Johann in Tirol dazu. Die Ortschaften, Einwohner und die Berglandschaft ringsum sind einfach traumhaft – ein Grund, warum ich schon oft in dieser Gegend war. Die Stärke der Destination liegt definitiv in ihrem umfangreichen Angebot für Sport-Begeisterte, Familien und Naturliebhaber, welche die Ruhe und den Einklang mit der Bergwelt suchen. Wer kein eigenes Bike hat kann sich überall welche problemlos leihen sowie auch zusätzlich ein Training absolvieren oder/ und einen eigenen Guide dazu buchen. Wir haben unsere Ebikes in der Skill Area in Brixen im dortigen Intersport geliehen. Der Service war ausgezeichnet und die Bikes waren perfekt auf unsere Körper und Bedürfnisse ausgewählt. (Ein großes Dankeschön an Kurt Exenberger, dem langjährigen Trainier des Österreichischen Damen-Nationalteams) Unsere Tour begann am nächsten Morgen- Kurt Tropper, der den KAT BIKE konzipiert sowie die KochArt-Betriebe der Kitzbüheler Alpen gegründet hat, begleitete uns mit zwei wunderbaren Kolleginnen. Somit waren wir bestens betreut! Was übrigens dabei ist – der Gepäckservice! Da wir jede Nacht in einem anderen Hotel schliefen um unsere Kilometer des KAT BIKES zusammen zu bekommen (und damit wir natürlich immer etwas Neues zu sehen bekamen) wurde unser Gepäck jeden Morgen nach dem Frühstück ins nächste Hotel gebracht. Der Tag begann mit knackigen Aufstiegen, traumhaften Trails und ging über wunderschöne Almlandschaften mit urigen Hütten. Da die Gruppe aus erfahrenen und etwas unsicheren E-Bikern bestand, konnten Letztere auch ab und an angenehmere Wege hinab ins Tal wählen, während die 'Profis' steile Trails über Stock und Stein wählten. Jeder wie er eben mag! Die Fahrtzeit unserer ersten Strecke betrug 6 Stunden und beinhaltete ca 50 km sowie 1600 Höhenmeter! Ein Wort, was auch meine Muskeln spürten 🙂 Ich habe unseren ersten Tag wirklich sehr genossen und je länger ich auf meinem EBike saß, desto vertrauter und sicherer wurde ich! Es hat eine Menge Spaß gemacht die verschiedenen Wege zu fahren sowie die Berge und Almwiesen aus nächster Nähe zu sehen. Unser abendlicher Check In am zweiten Tag war das Hotel Penzinghof in Oberndorf in Tirol – hier haben wir fürstlich gespeist, das Wellness Angebot genossen und natürlich unsere Akkus über Nacht aufgeladen. Unser Folgetag begann mit einem tollen Frühstück mit dem Ziel Pillerseetal, besser gesagt nach Fieberbrunn. Unsere Route war ebenfalls ca. 60 km und noch schöner als die erste – obwohl ich nach dem morgendlichen Muskelcheck alles spürte, war es nach kurzer Zeit auf dem Bike wie weggeblasen und mich weckte die Abenteuerlust. Es ist ein Traum die Natur und die Landschaft, die manchmal wie das Auenland der Hobbits aussah, aus nächster Nähe zu sehen. Ich bin ja ein großer Wanderer aber es ist einfach klasse, wie viel und wie schnell man doch an Strecke mit dem EBike absolviert! Herrlich! Und es macht doppelt so viel Freude wenn man es mit wunderbaren Ebikern macht, die allesamt gute Laune versprühen 🙂 Vielen lieben Dank an alle für diese tolle und unvergessliche Erfahrung!
Kitzbüheler Alpen Marketing // 6365 Kirchberg in Tirol // info@kat-bike.at
phone +43 57507 8500
KAT BIKE – by bike across the Kitzbühel Alps in three or four stages up to 170 kilometres and 6,000 metres in altitude! Word! When I received the press invitation I was naturally on fire! Mountains, sport and a new experience – that's how you always get me! At home I've ridden my e-bike quite often but never in stony, steep terrain in the mountains. All the more I was of course curious and excited. The three day press trip began in the evening with a get together and a super fine dinner at the Hotel Reitlwirt in Brixen im Thale. The four holiday regions Hohe Salve, Brixental, St. Johann in Tirol and the Pillersee Valley  form the Kitzbüheler Alps. These include 20 places, including my beloved Fieberbrunn, where I've often had the opportunity to reside and explore the natural surroundings. In addition, there are also well-known places like Kirchberg, Hopfgarten and St. Johann in Tirol. The villages, inhabitants and the mountain scenery around are simply fantastic – one reason why I've often been to this area. The strength of the destination definitely lies in its extensive offer for sports enthusiasts, families and nature lovers who are looking for peace and harmony with the mountain world. If you don't have your own bike, you can rent one everywhere without any problems and also you can book an additional training or/ and your own guide. We've rented our Ebikes in the Skill Area in Brixen in the local Intersport. The service was excellent and the bikes were perfectly selected for our bodies and needs. (A big thanks to Kurt Exenberger, the longtime coach of the Austrian National Ladies Team) Our tour started the next morning – Kurt Tropper, who designed the KAT BIKE and founded the KochArt businesses in the Kitzbühel Alps, accompanied us with two kind colleagues. By the way, what you also have in addition – the luggage service! Because we slept in a different hotels every night to get our kilometers of KAT BIKES together (and we always got something new to see) our luggage was brought to the next hotel every morning after breakfast. The day started with crisp climbs, fantastic trails and went over beautiful alpine pastures with rustic huts. Since the group consisted of experienced and somewhat insecure e-bikers, the latter could also choose more pleasant routes down into the valley from time to time, while the 'pros' chose steep trails over hill and dale. Everyone as he likes! Our first trail took 6 hours and included about 50 km and 1600 meters of altitude difference! A word, what my muscles felt as well 🙂 I really enjoyed our first day and the longer I sat on my e-bike the more familiar and safe I became! It was a lot of fun to ride the different trails and to see the mountains and alpine meadows up close. Our evening check-in on the second day was at the Hotel Penzinghof in Oberndorf in Tirol – here we had a princely dinner, enjoyed the wellness offer and of course recharged our batteries overnight. Our next day started with a great breakfast with the destination Pillerseetal, or rather to Fieberbrunn. Our route was also about 60 km and even nicer than the first one – although I felt everything after the morning muscle check, after a short time on the bike it was like blown away and my thirst for adventure was awakened. It's a dream to see nature and the landscape which sometimes looked like the Hobbit's home. I'm a great hiker but it's just fantastic how much and how fast you can reach on the road with your e-bike! Wonderful! And it's twice as much fun when you do it with wonderful Ebikers who are all in a good mood 🙂 Thank you all  for this great and unforgettable experience!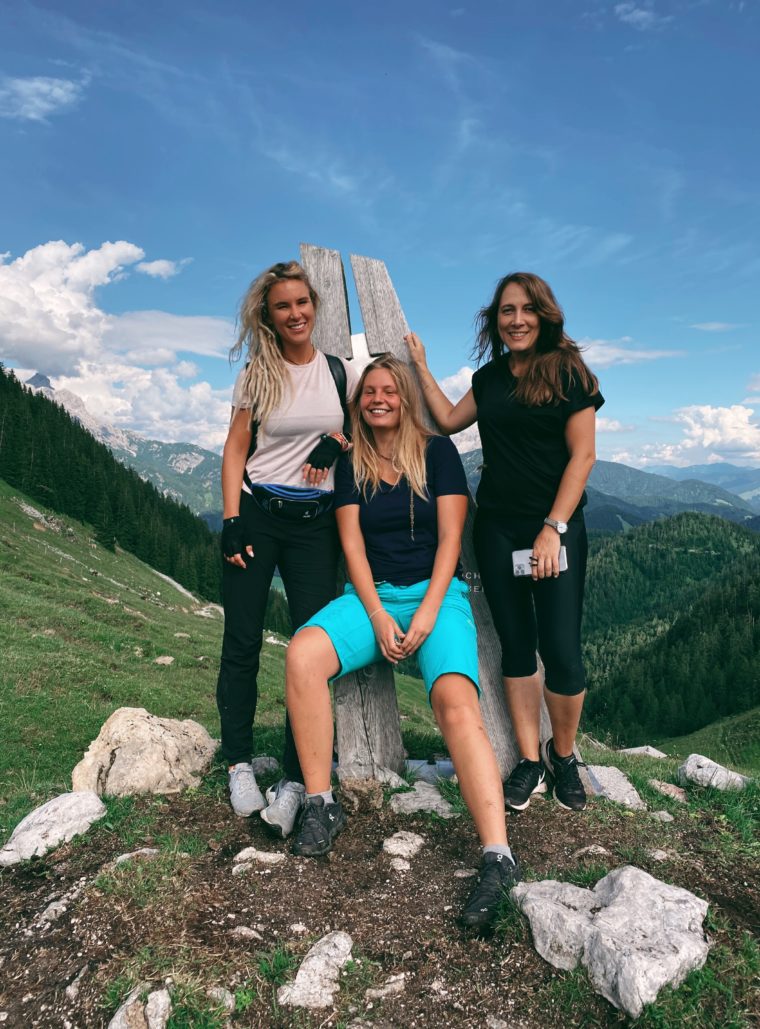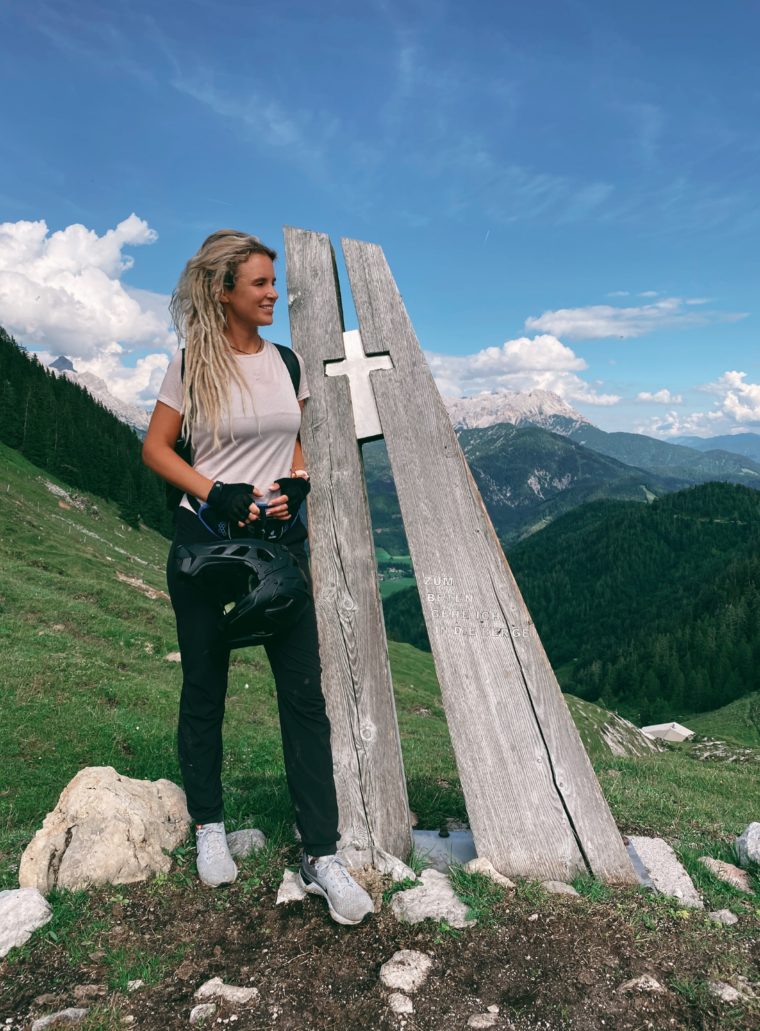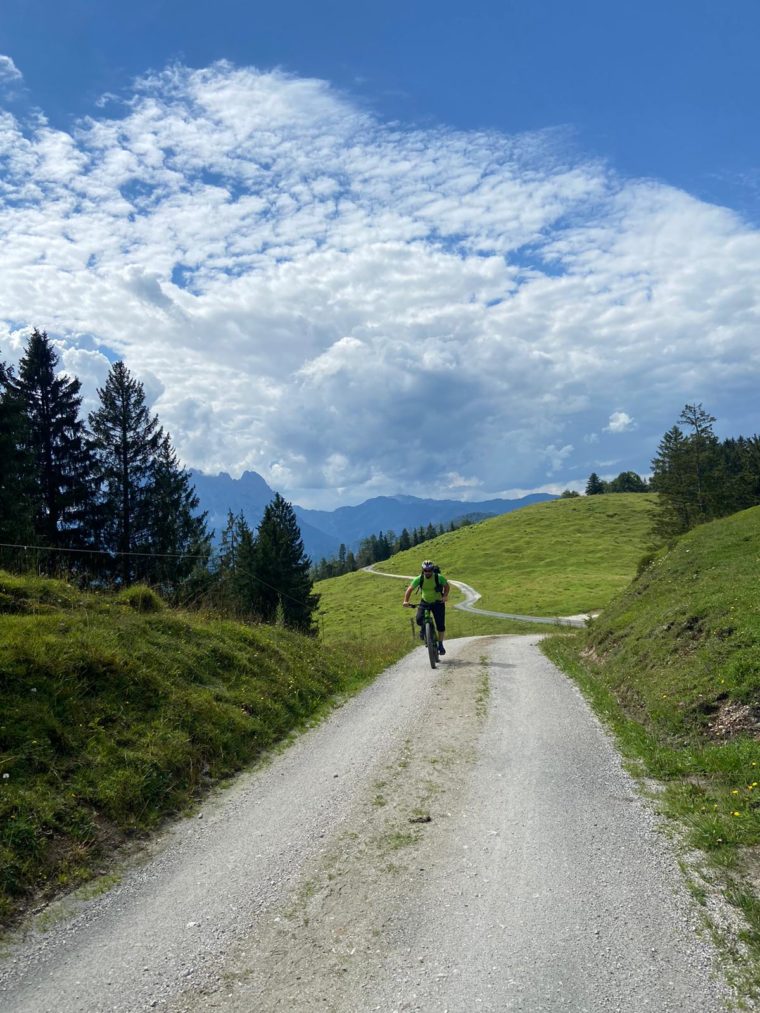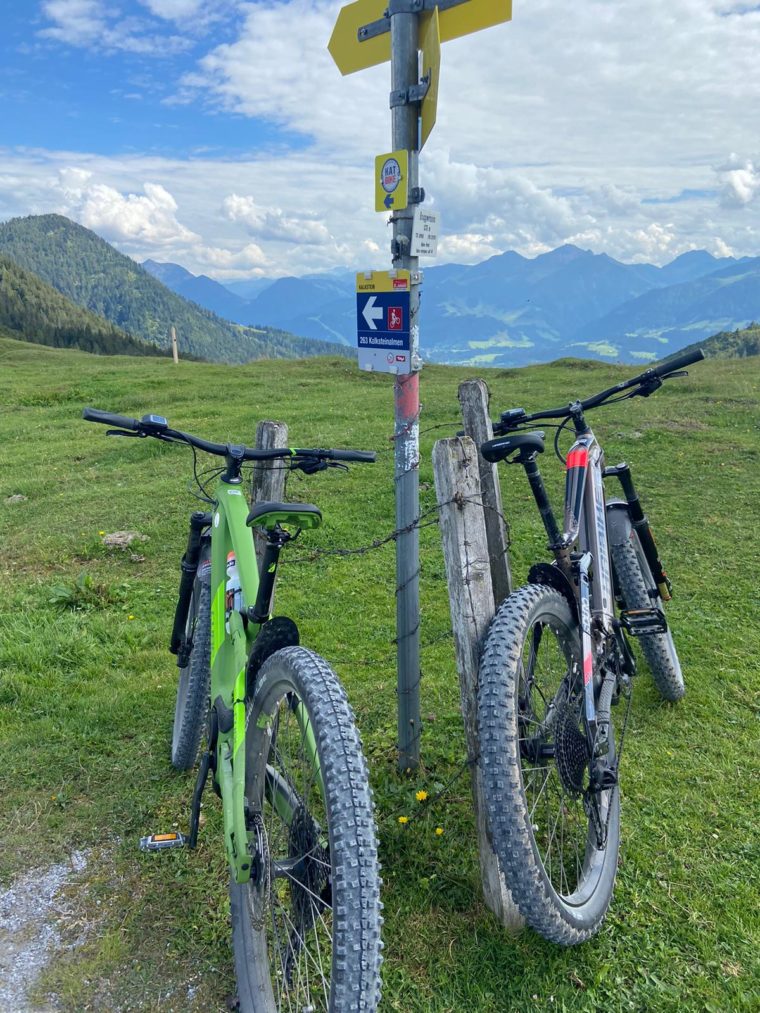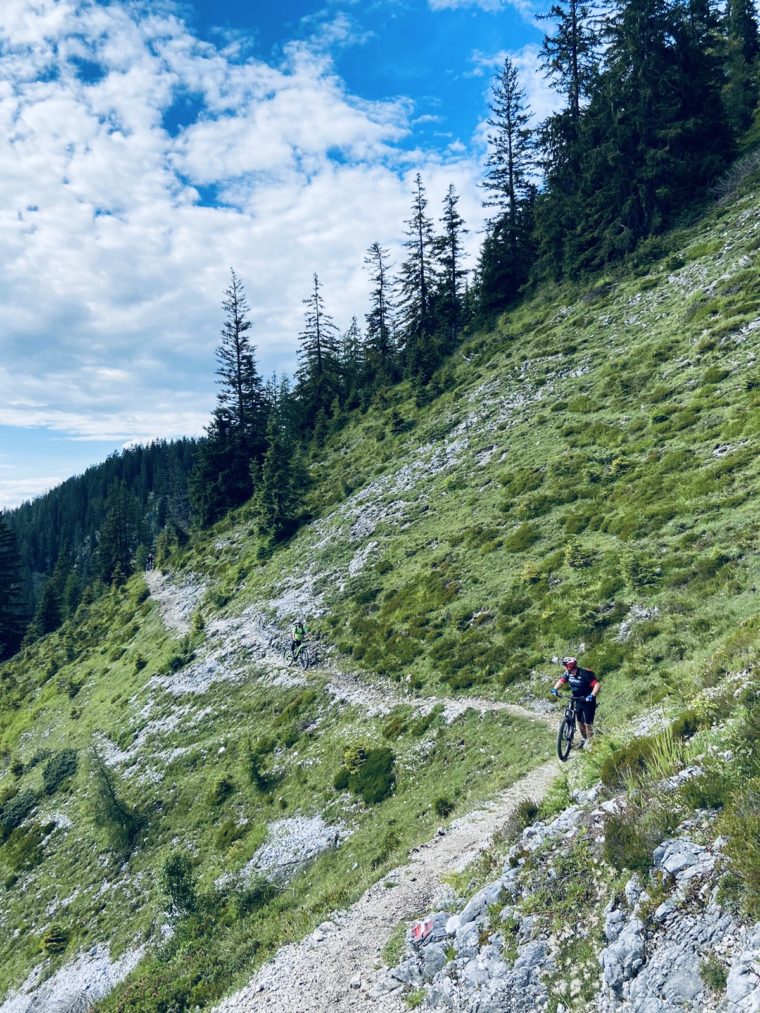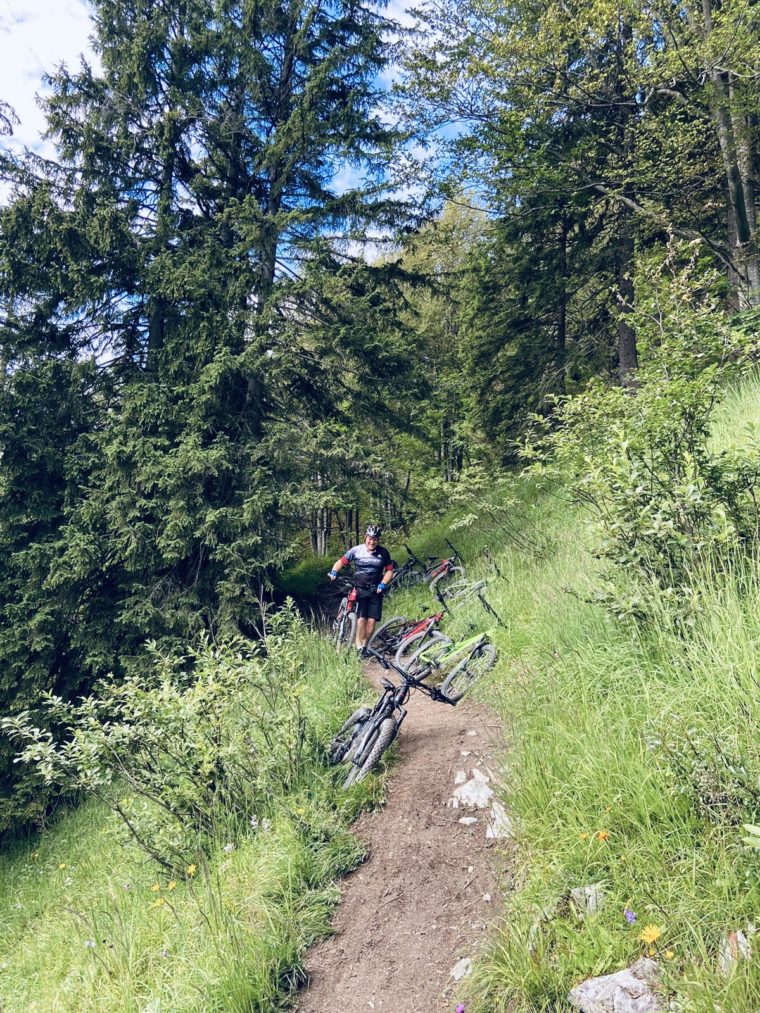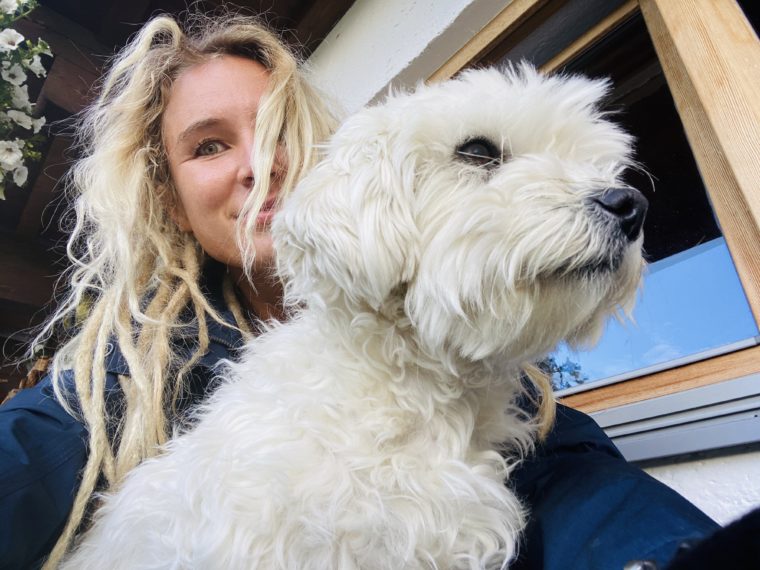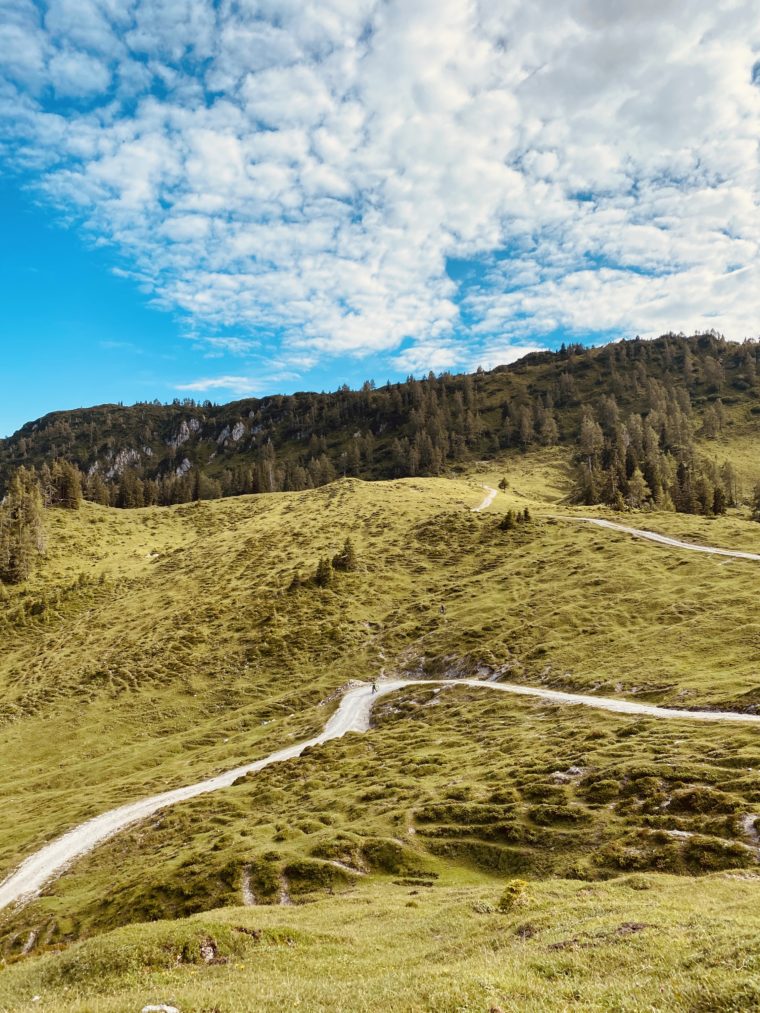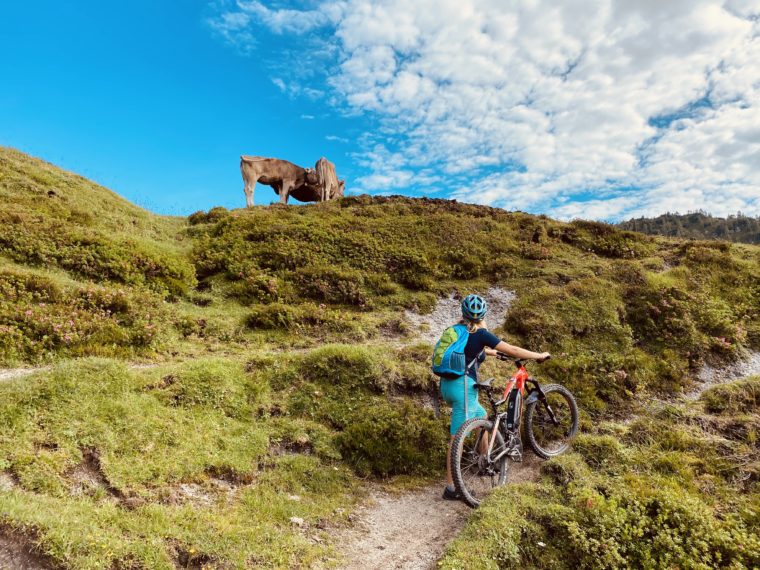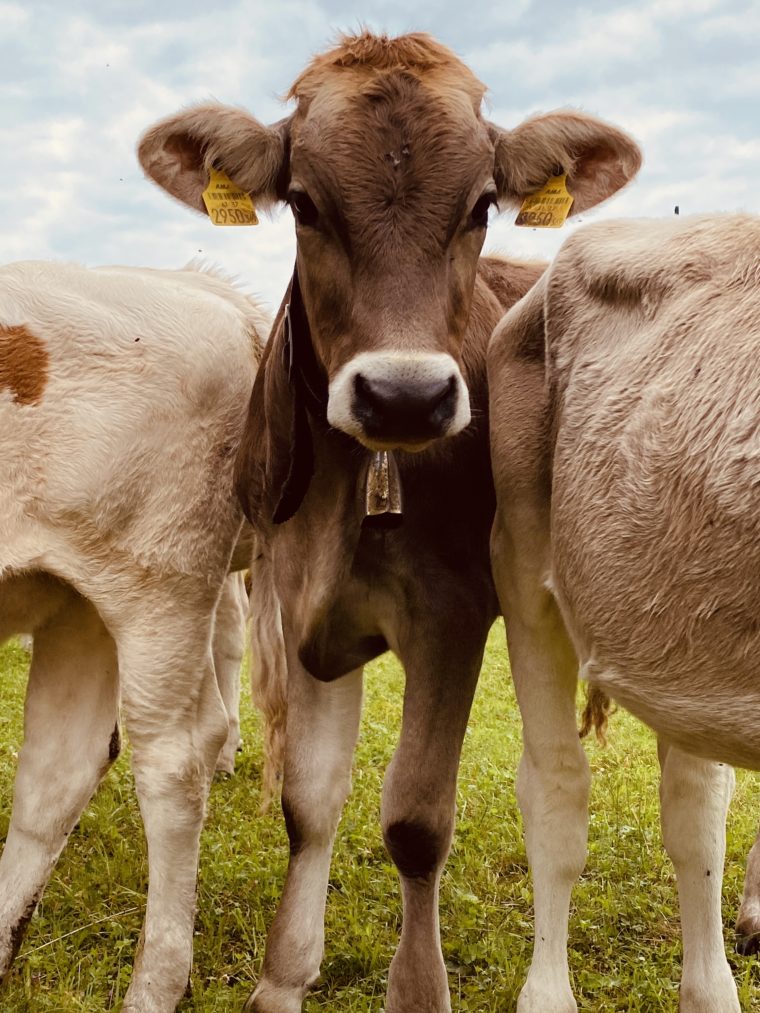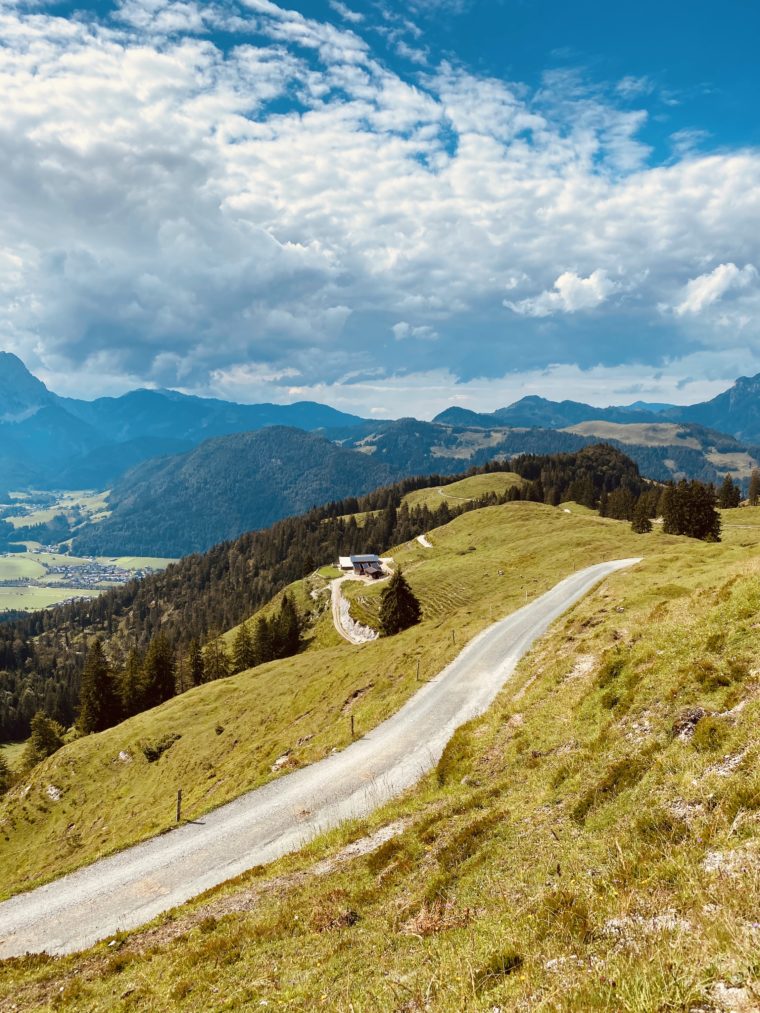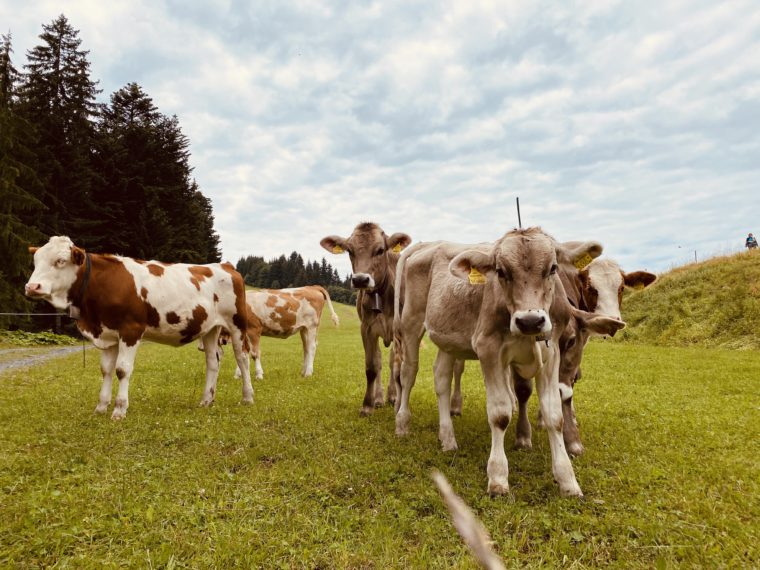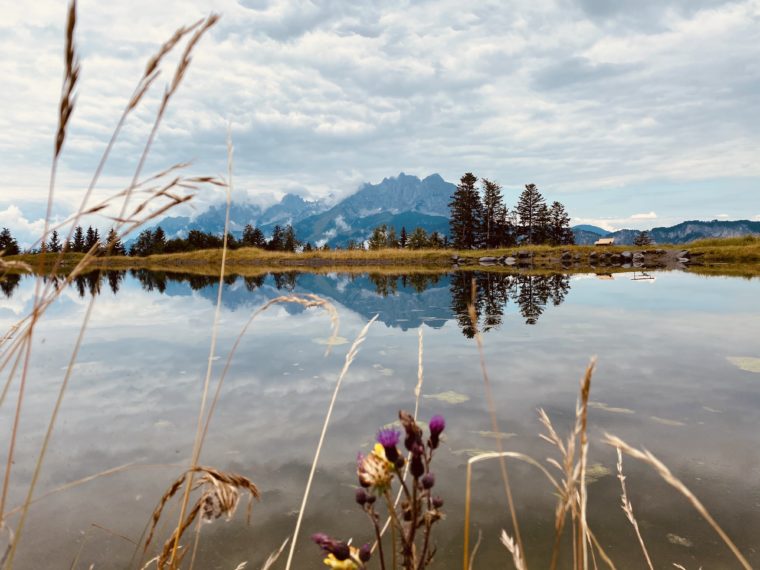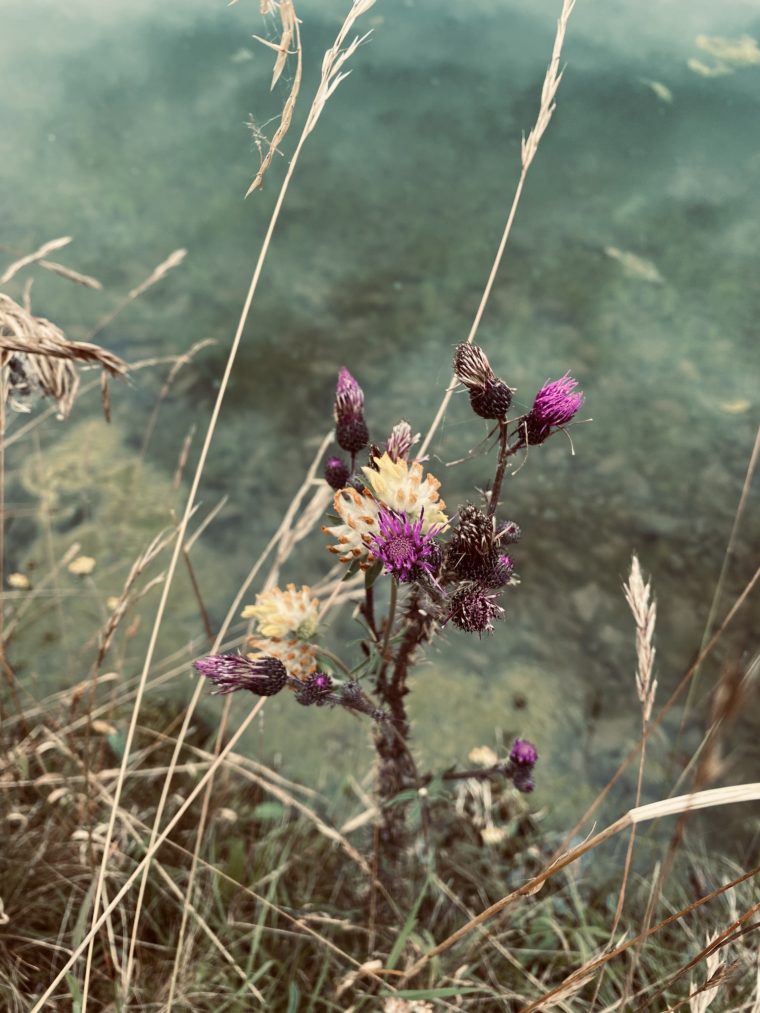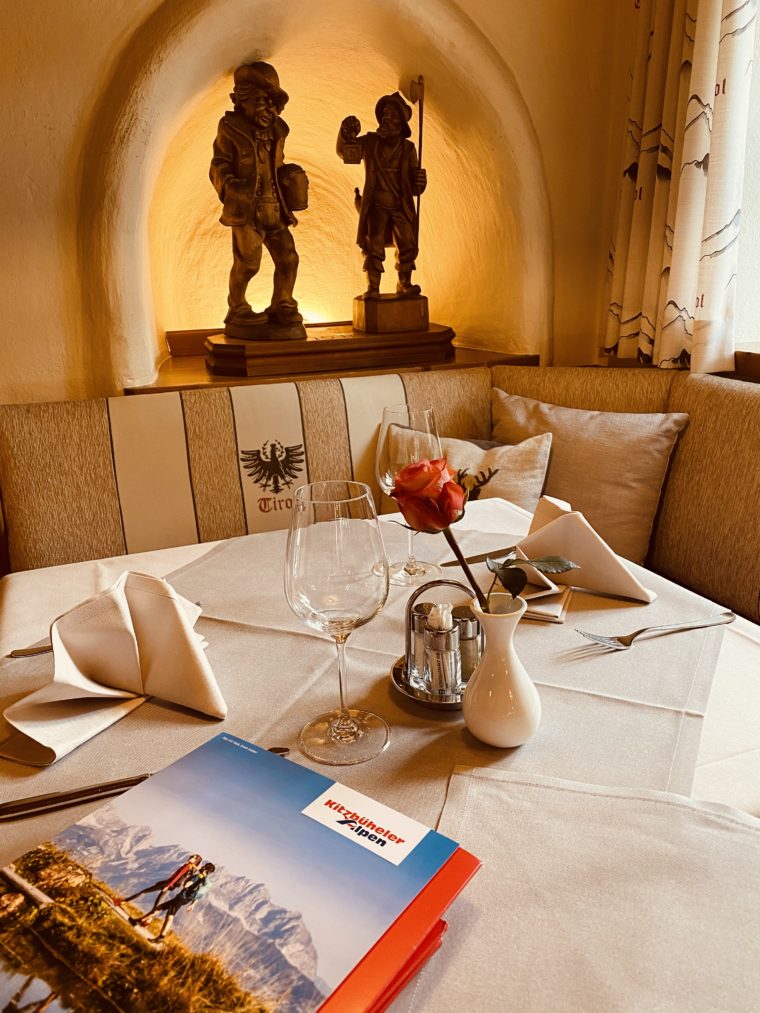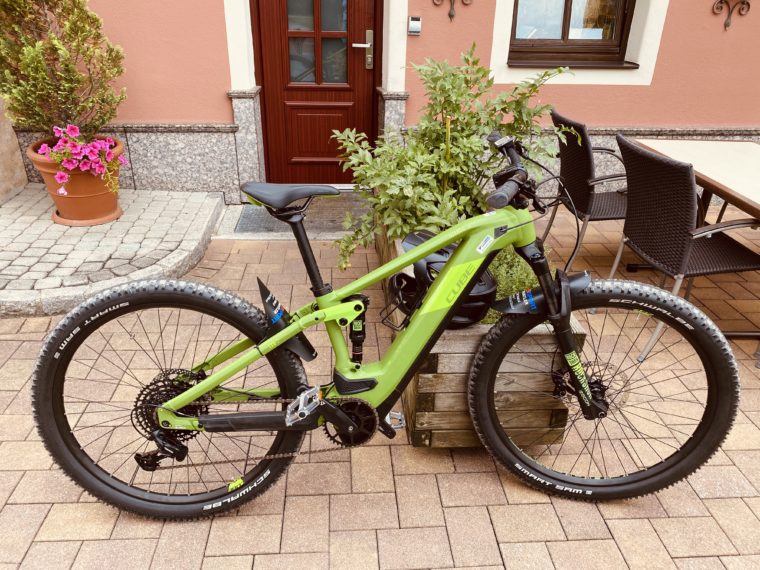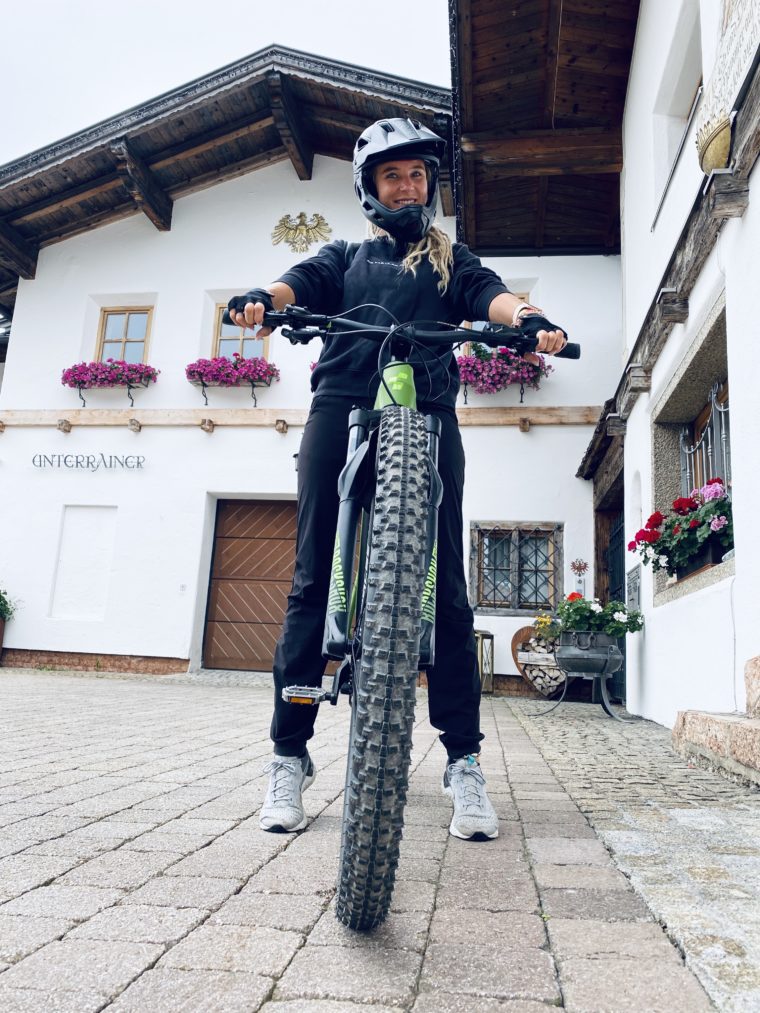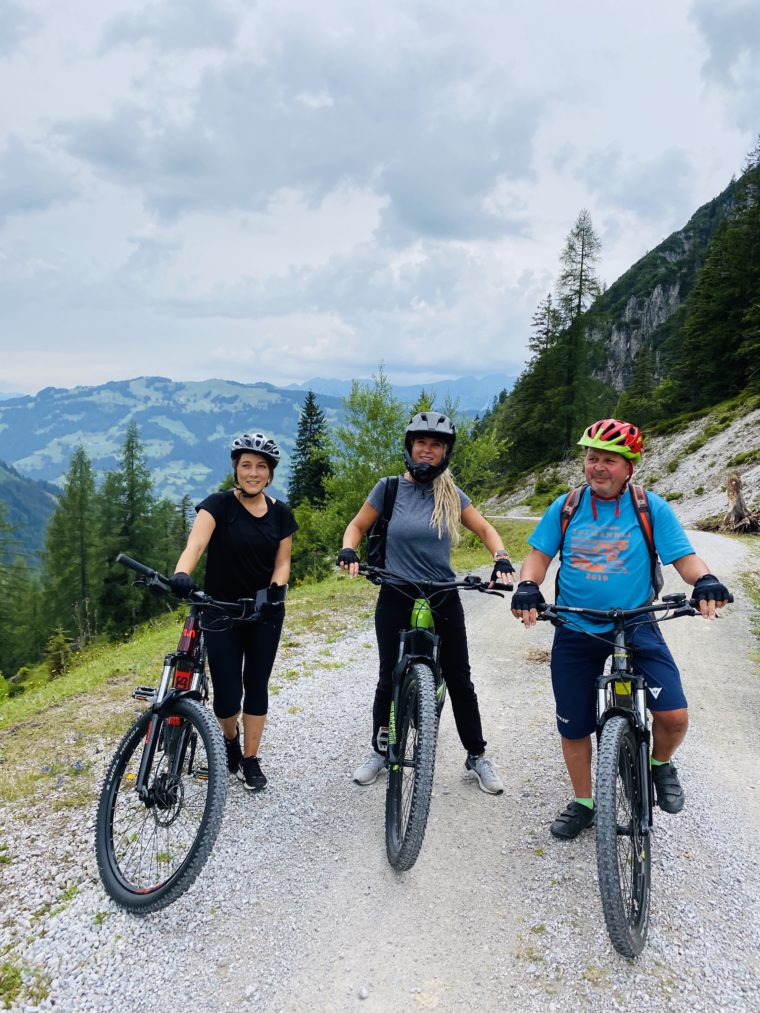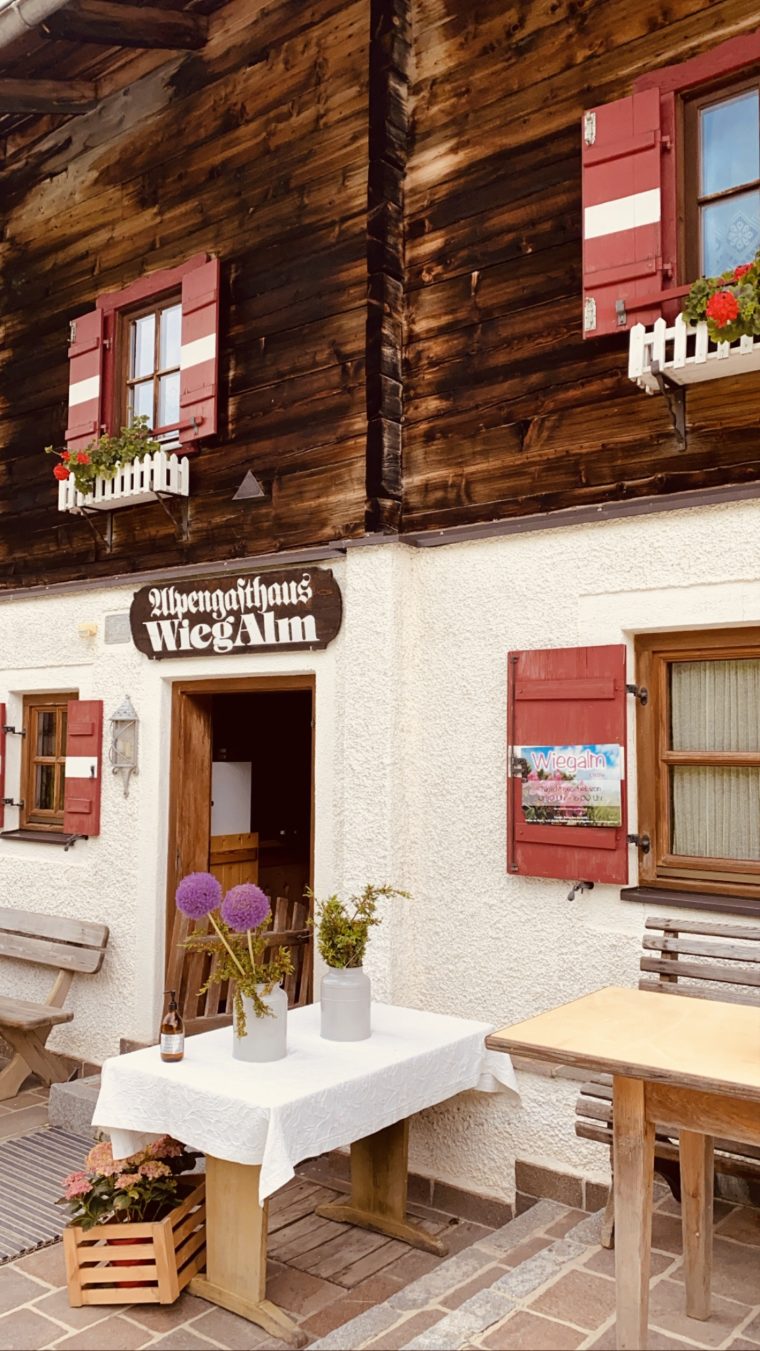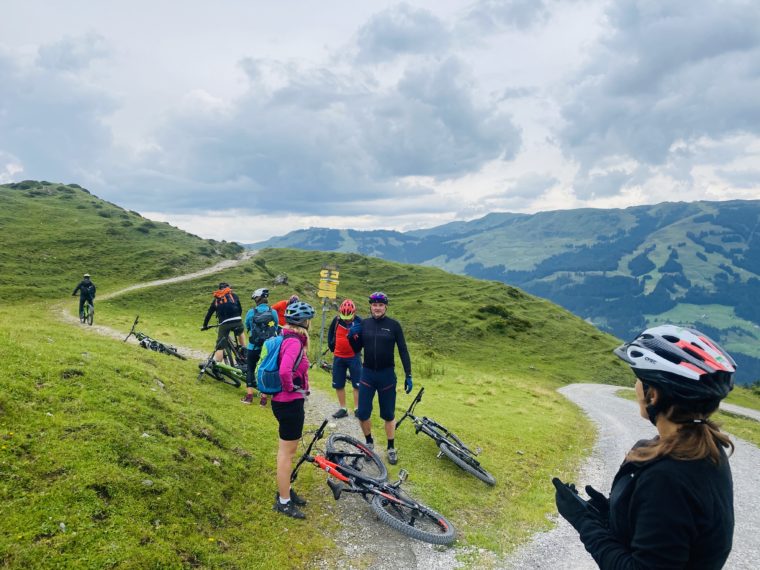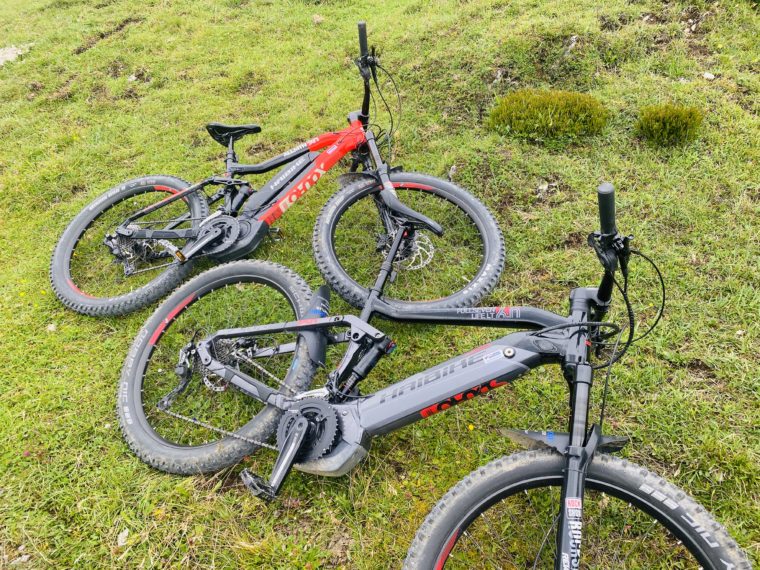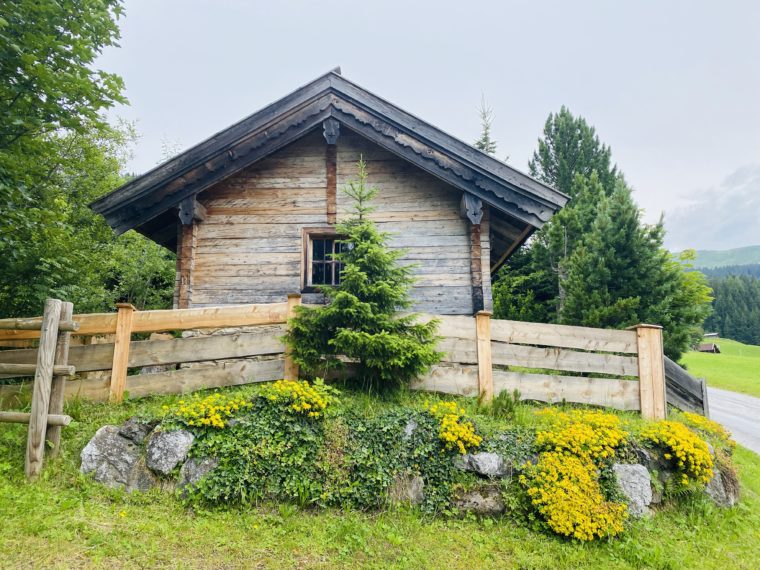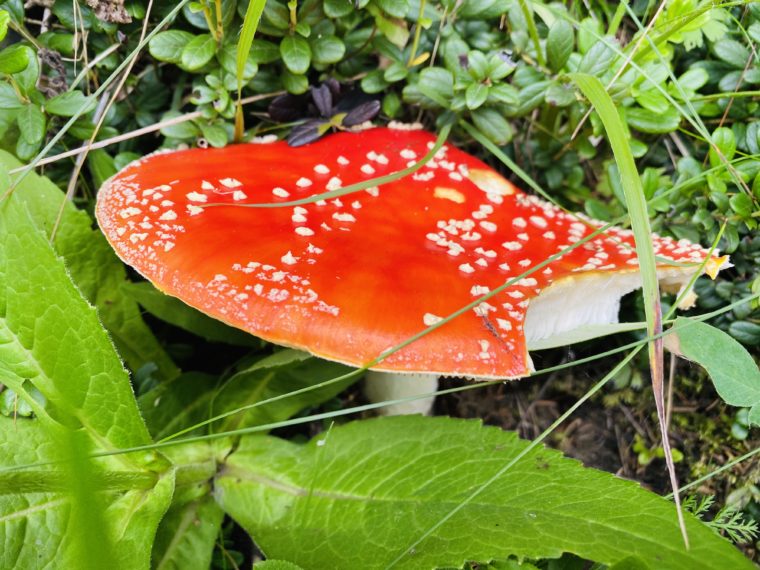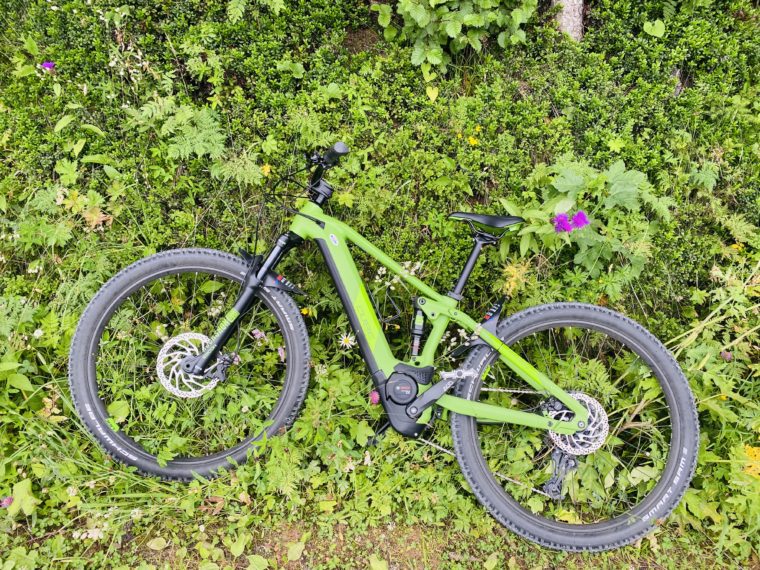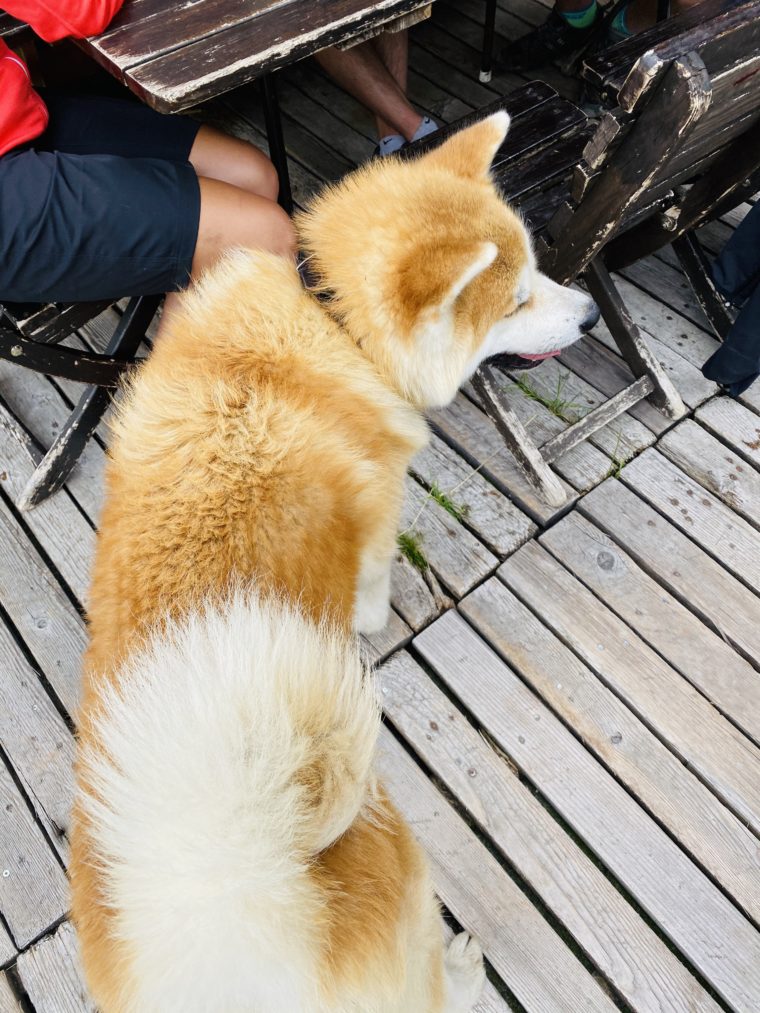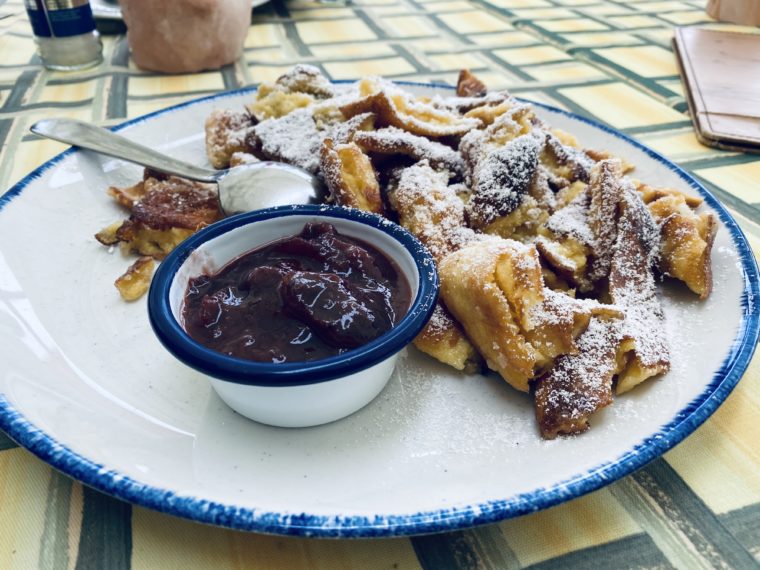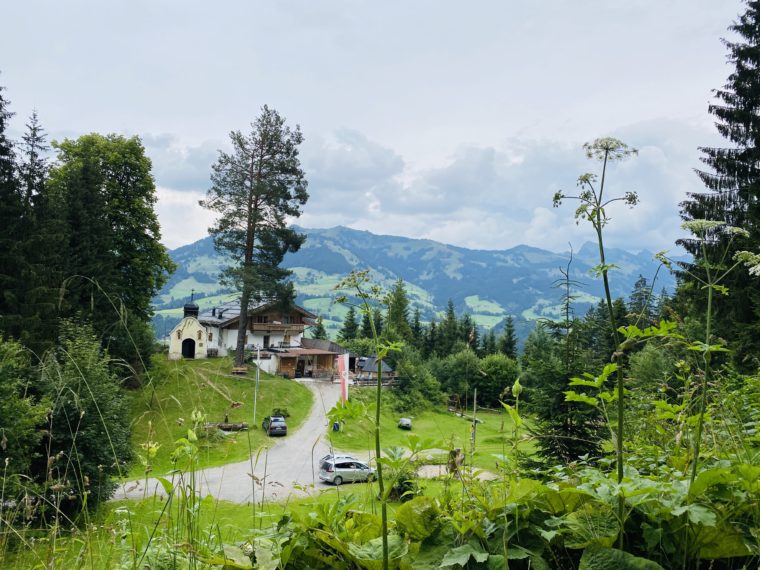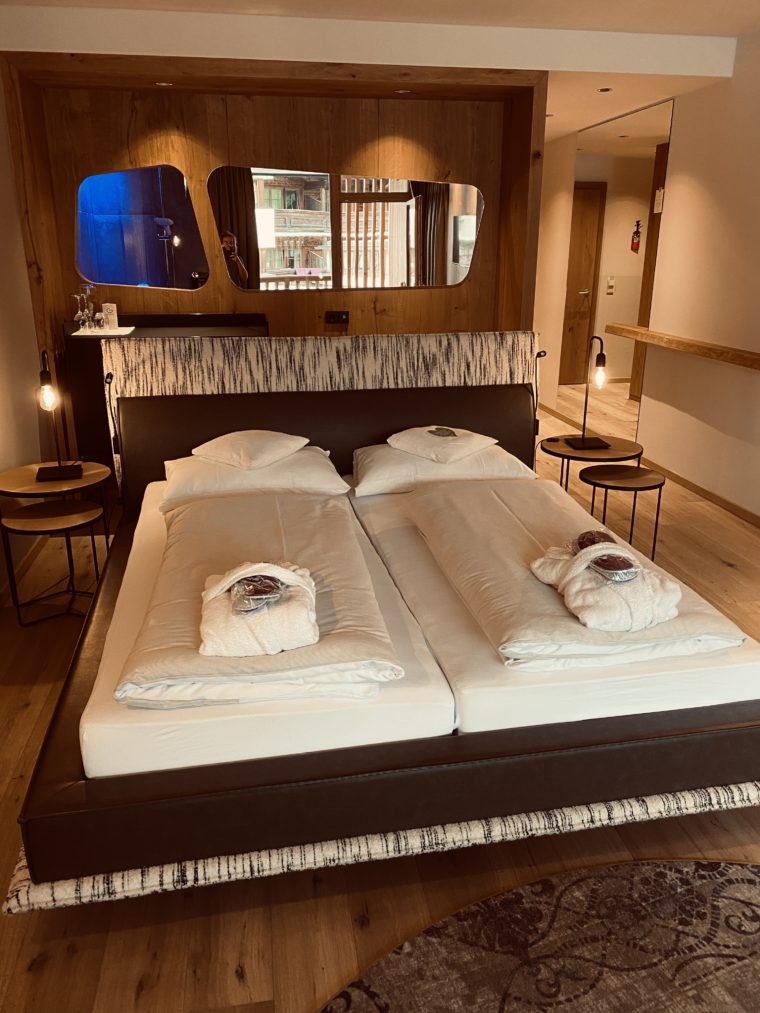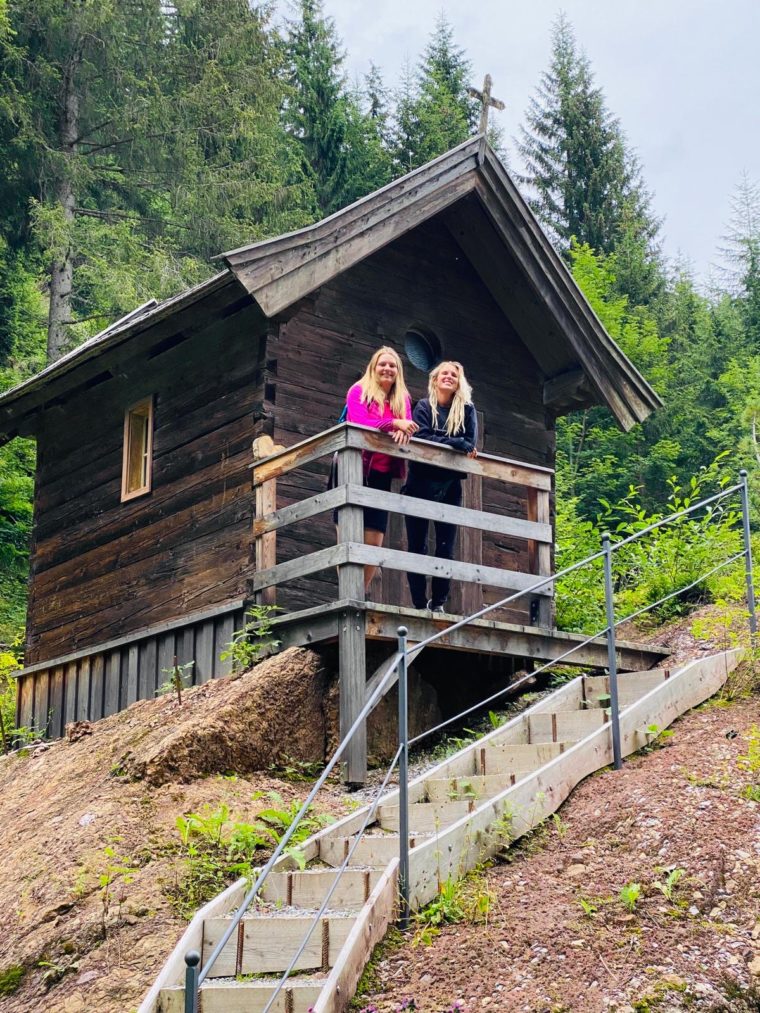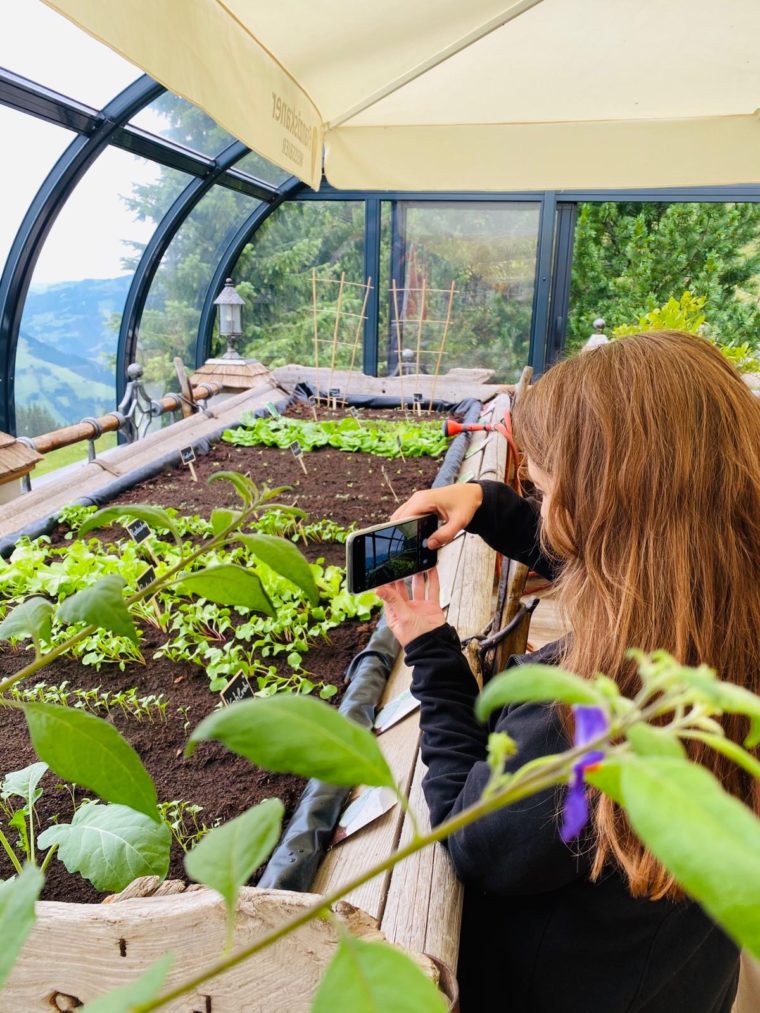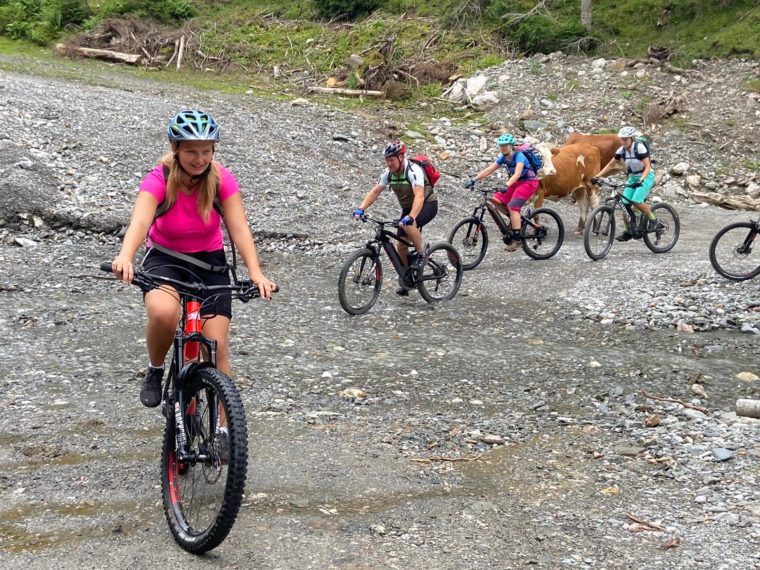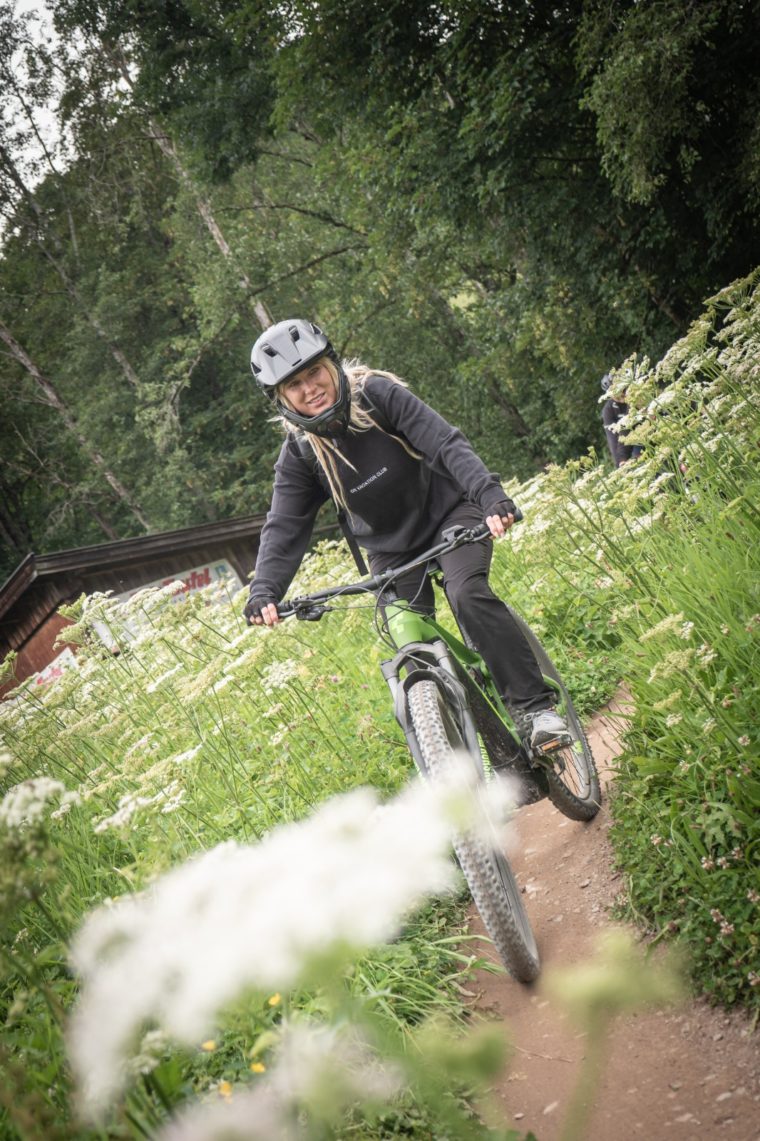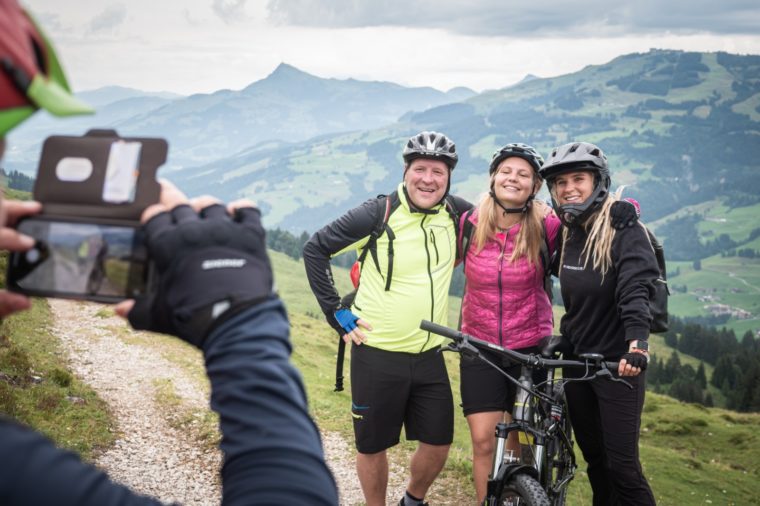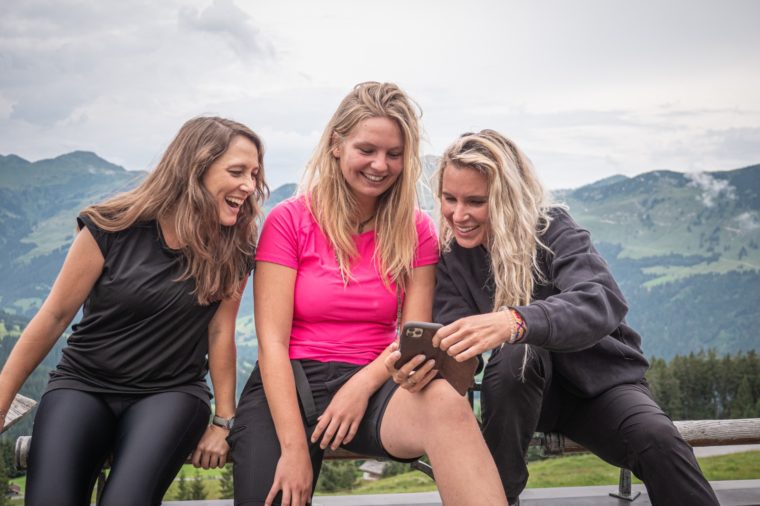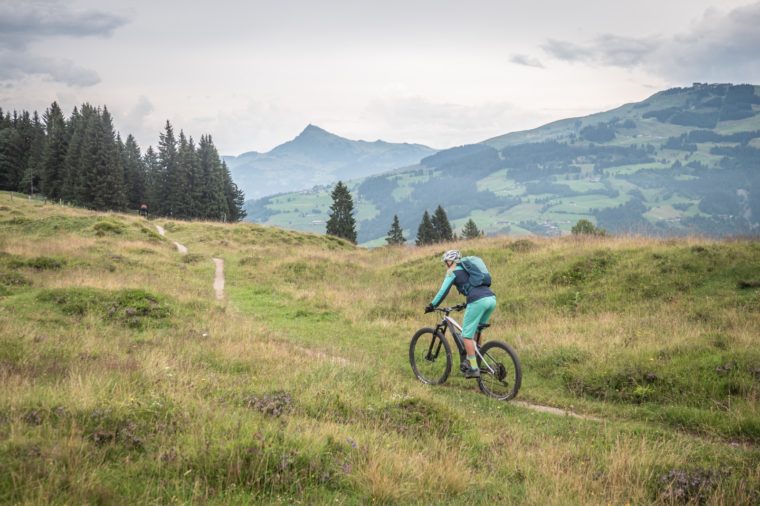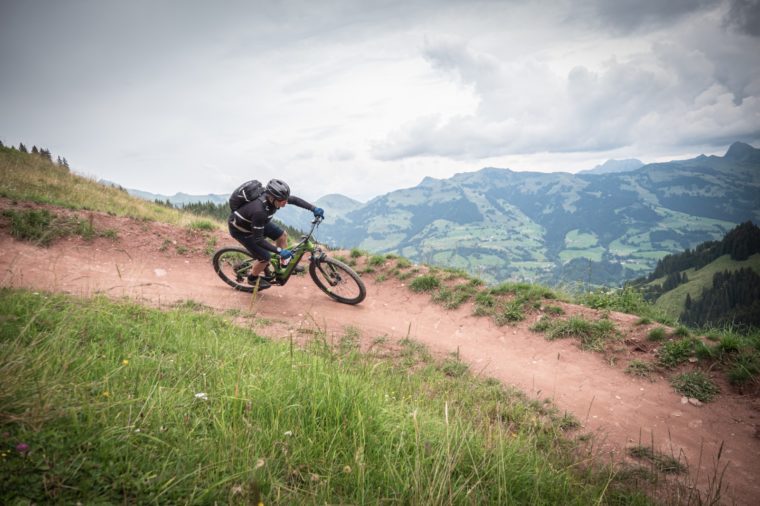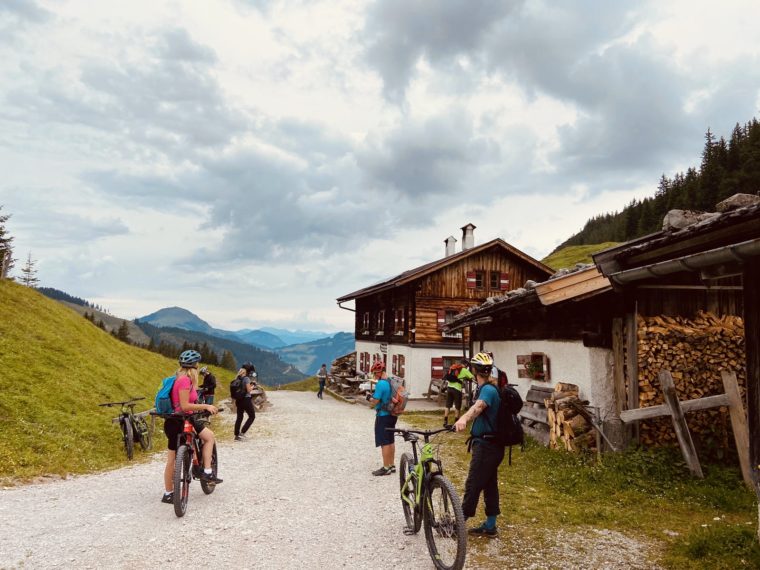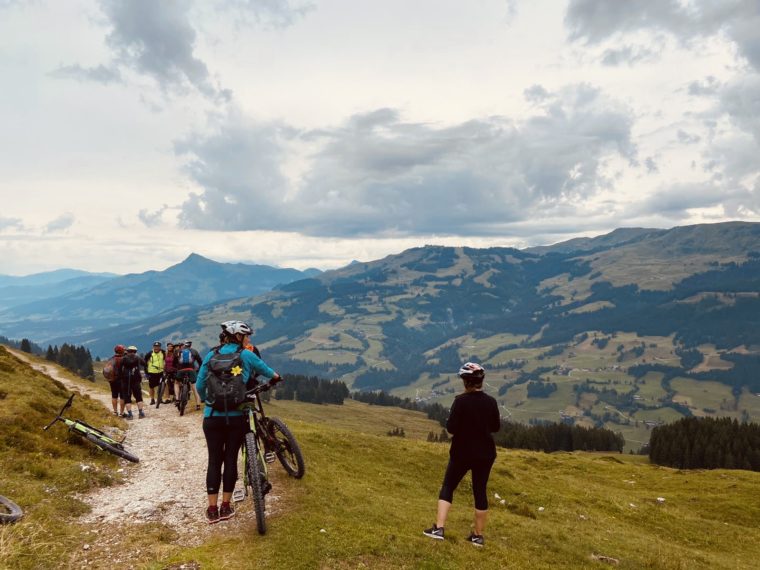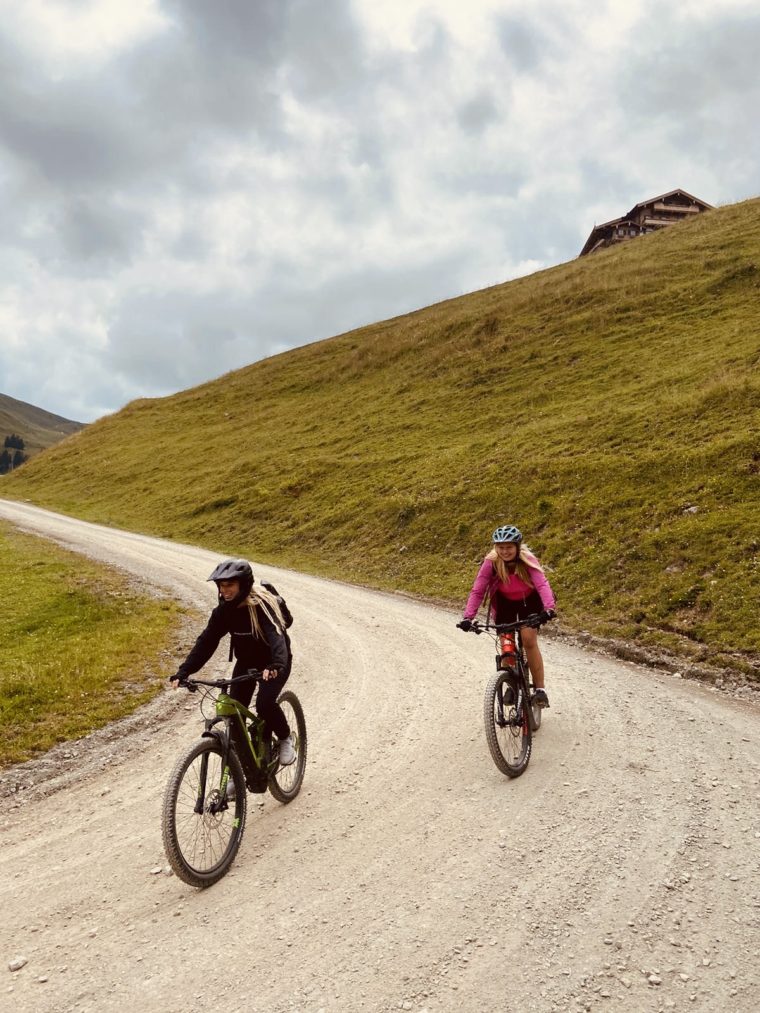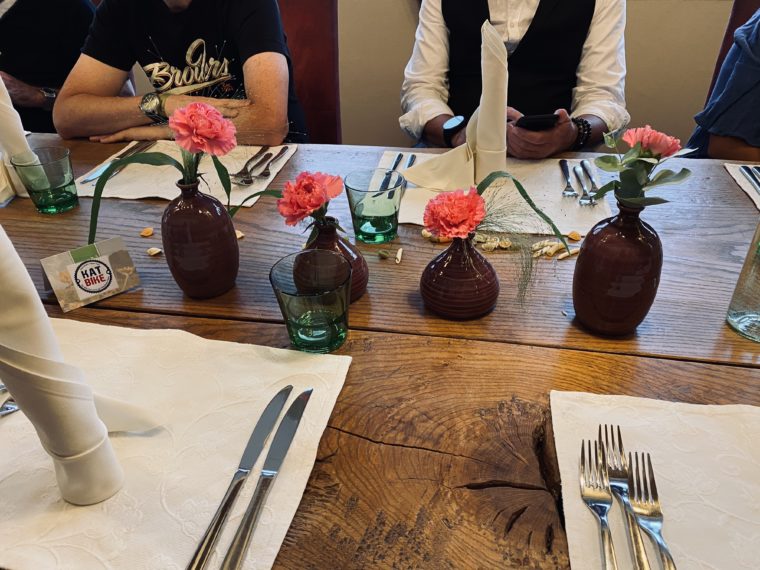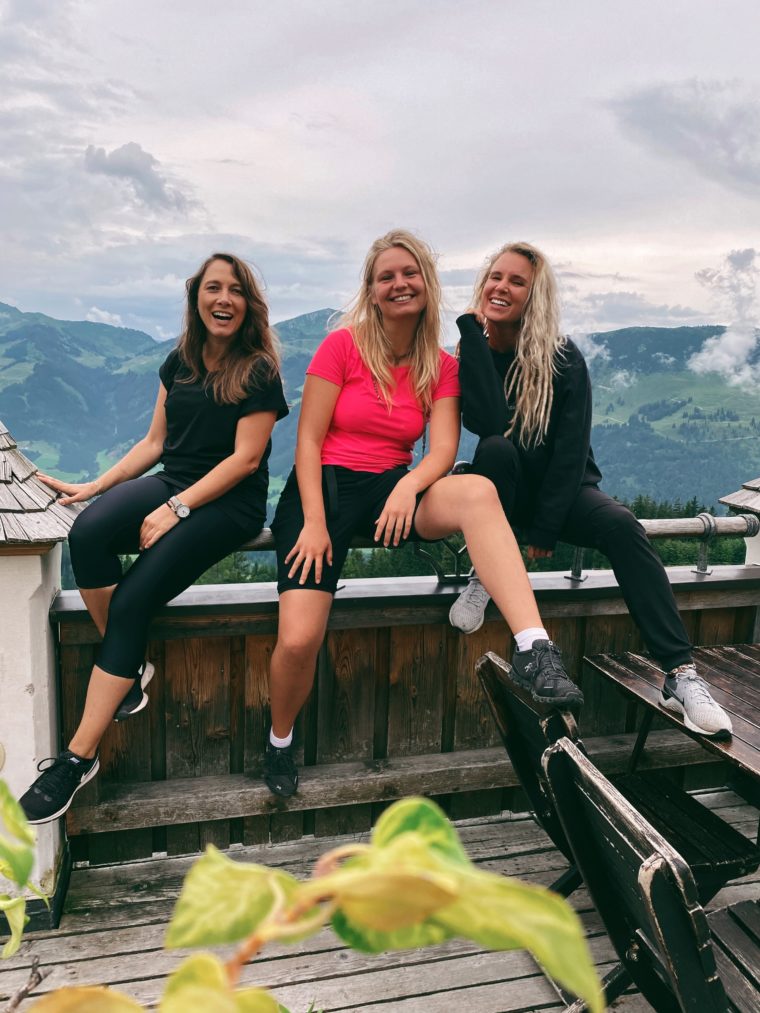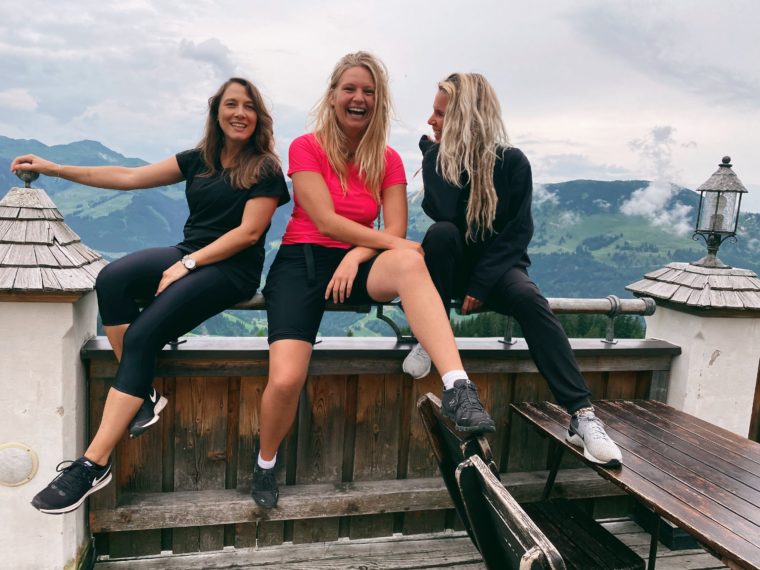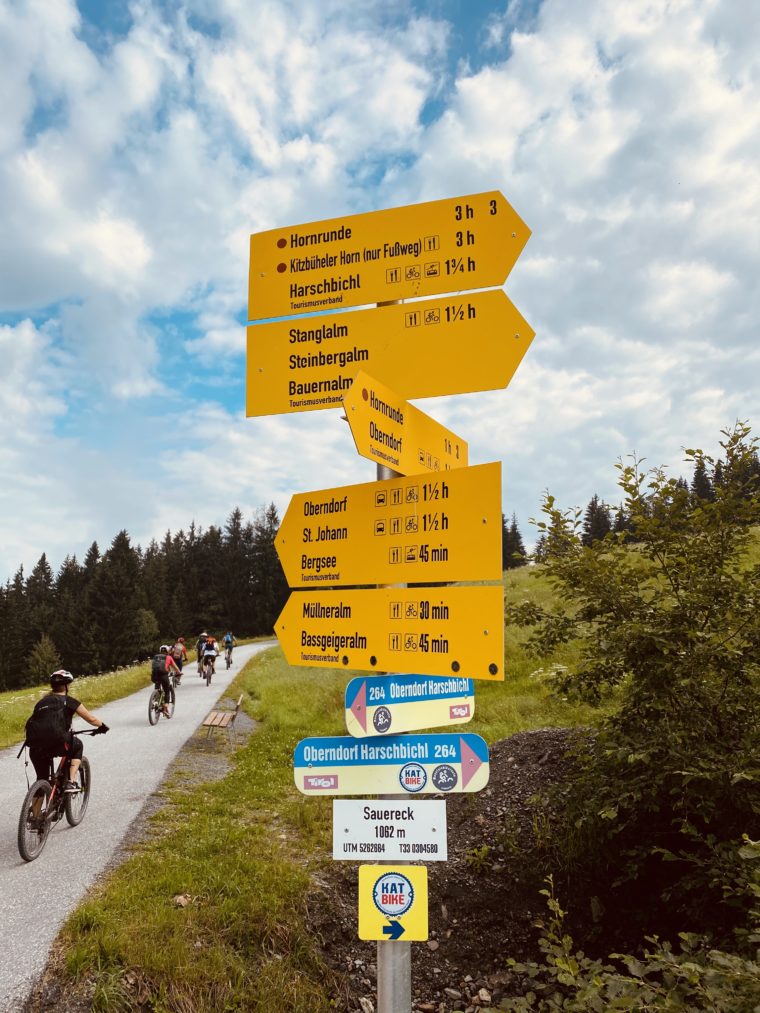 In liebevoller Zusammenarbeit mit den Kitzbüheler Alpen