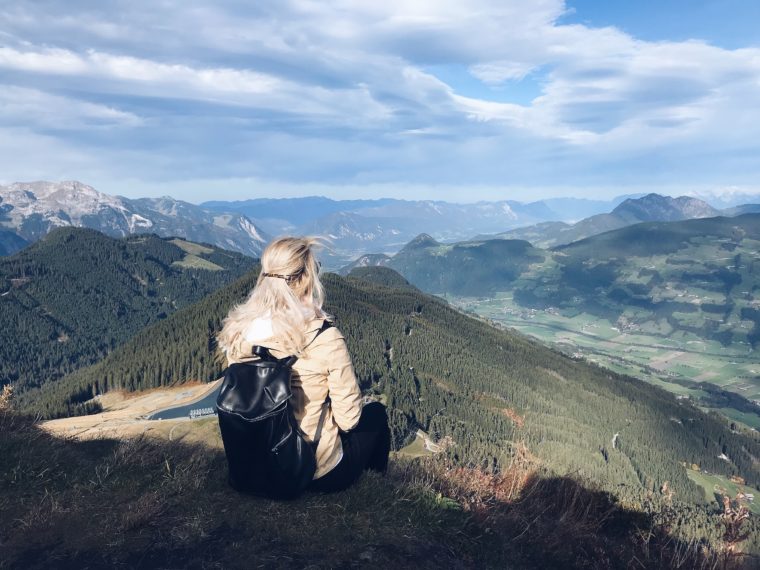 Wieder zurück im schönen, spät sommerlichen Würzburg! Es ist richtig toll wieder hier zu sein, wenn die Temperaturen über 25 Grad liegen und das mitten im Oktober – verrückt! Meine liebe Lara und ich hatten eine wunderschöne, unvergessliche Zeit im Zillertal, es war wirklich ein Traum! Wir genossen ein verlängertes Wellness-Wochenende im Gartenhotel Crystal Beauty & SPA in Fügen. Obwohl wir recht spät ankamen, wurden wir super herzlich von der liebenswerten und zuckersüßen Katharina empfangen und ins Restaurant begleitet, wo für uns sogar noch zu später Stunde ein mehrgängiges Menü wartete! Es war super köstlich und vielseitig! Unser Zimmer (wobei Zimmer untertrieben ist, es war wirklich eine Suite mit riesengroßer Dachterrasse und zwei vollwertigen Bädern!) hatte eine fantastische Sicht auf die umliegende Bergwelt und das Zillertal. Ein Traum! Wir konnten die Paraglider aus nächster Nähe beobachten und das Alpenglühen genießen – und das ging sogar von unserer Badewanne, die direkt an der verglasten Fensterfront steht. Ein Traum! Hier fühlt sich jede Frau wie eine Königin! Auch die Einrichtung war in unserem Zimmer sowie im ganzen Hotel sehr modern, aber trotzdem im "Alpenländischen Schick" gehalten. Am nächsten Morgen beeindruckte uns das Frühstücksbuffet: Eine riesengroße vielseitige Auswahl an allem, was das Herz begehrt! Auch ein Entsafter mit frischem Obst und Gemüse stand bereit – selbstverständlich wurde er gleich von uns in Beschlag genommen 🙂 Wer uns kennt weiß, dass wir sehr großen Wert auf gesunde, frische und abwechslungsreiche Nahrung legen. Die ganze Anlage des Garten Hotel Crystals ist wunderschön gepflegt und wie der Name schon sagt; eingebettet in einen fabelhaft liebevoll gepflegten Garten! Es gibt einen "Green Pool", einen Schwimmteich mit angrenzender Beerenhecke, diversen Obstbäumen sowie Hängematten von Fatboy, in denen wir den kompletten ersten Tag mit guter Literatur verbrachten. Überall findet man kleine versteckte Plätze, wo man die Seele baumeln lassen kann und komplett für sich ist. Die Liegewiesen um und in der Hotelanlage sind sehr großzügig, ebenso wie der Spa- bzw. Wellness- und Beautybereich! Es gibt ein Hallenbad, einen Jacuzzi, verschiedene Saunen und Dampfbäder, einen Sole Pool, eine Sonnenterrasse, begehbare Dachgärten, eine atrium Ruheoase sowie eine Panoramasauna! Auch das Gemüsebeet sowie der Kräutergarten haben bei mir richtig gepunktet! Ich finde es klasse, wenn Hotels versuchen so viel wie möglich aus eigenem Anbau für die Küche für diverse Speisen anzubieten. Dann weiß man als Konsument, wo die Produkte herkommen und dass es ökologisch fair zugeht. Neben Fahrrad fahren, wandern oder golfen ist auch im Winter im Garten Hotel Crystal wirklich viel geboten; direkt an der Piste, fünf Minuten zu Fuß zum super modernen Lift, Skikeller, überdachte Stellplätze mit Elektroladestationen! Während unseres Aufenthaltes gab es sogar eine Retreatwoche "Achtsamkeit, Bewusstsein und Regeneration" – "Buddha sein", zu der man sich unter verschiedenen Programmpunkten anmelden konnte. So wurde zum Beispiel ein ayurvedischer Kochkurs, Mond Meditation, achtsames Gehen, Klangschalenentspannung, stille Chakrenmeditation, Satsang und eine indische Kopfmassage sowie Tantra für Paare, angeboten! Das Garten Hotel Crystal ist äußerst vielseitig und unser Aufenthalt von vier Tagen war definitiv zu knapp bemessen. Daher werden Lara und ich uns bestimmt bald wieder auf die Reise ins schöne Zillertal begeben! Stark zu empfehlen ist auch die Sicht vom Spieljoch sowie dem Fügenberg auf die gefühlt unendliche Sicht auf die Bergwelt! Ein Traum!
"Das Leben ist voller Geheimnisse. Und das ist die Schönheit des Lebens." (Guruji Shri Pankaj Kumar Divedi) www.mokshadham.de
Back again in the beautiful late summery Würzburg! It's really great to be here again when the temperatures are above 25 degrees and that in the middle of October – crazy! My dear Lara and I had a wonderful, unforgettable time in the Zillertal, it was really a dream! We enjoyed an extended wellness weekend at the Gartenhotel Crystal Beauty & SPA in Fügen. Although we arrived quite late, we were warmly welcomed by the lovely Katharina and accompanied to the restaurant, where a more common menu was waiting for us – even late at night! It was super delicious and versatile! Our room (but room is understated, it was really a suite with a huge roof terrace and two full bathrooms!) had a fantastic view of the surrounding mountains and the Zillertal. A dream! We could see the paragliders up and enjoyed the glow of the mountains – and that was even possible from our bathtub, which is directly attached to the glazed window front. A dream! Here every woman feels like a queen! Also the furnishing was very modern in our room as well as in the whole hotel, but nevertheless kept in the "alpine chic". The next morning we were impressed by the breakfast buffet: a huge and varied selection of everything your heart desires! Also a juicer with fresh fruits and vegetables was ready – of course we took it right away 🙂 Anyone who knows us knows, that we attach great importance to healthy, fresh and varied food. The whole complex of the Garten Hotel Crystals is beautifully maintained and, as the name suggests, embedded in a fabulously lovingly maintained garden! There is a "Green Pool", a swimming pond with an adjacent berry hedge, various fruit trees and hammocks from Fatboy, where we spent the whole first day with good literature. Everywhere you can find small hidden places where you can relax and be completely on your own. The sunbathing lawns around and in the hotel complex are very spacious, as well as the spa, wellness and beauty area! There is an indoor swimming pool, a Jacuzzi, various saunas and steam baths, a brine pool, a sun terrace, walkable roof gardens, an atrium oasis of peace and a panorama sauna! Also the vegetable bed in the garden as well as the herb garden have really scored with me! I think it's great when hotels try to offer as much as possible from their own cultivation for the kitchen for various dishes. Then the consumer knows where the products come from and that they are ecologically fair. Besides cycling, hiking or golfing, there is also a lot to do in the winter time in the Garten Hotel Crystal; directly at the piste, five minutes walk to the super modern lift, ski cellar, covered parking spaces with electric charging stations! During our stay there was even a retreat week "Mindfulness, Consciousness and Regeneration" – "Being Buddha", for which you could register for different programme items. For example, an ayurvedic cooking course, moon meditation, mindful walking, singing bowl relaxation, silent chakra meditation, satsang and Indian head massage as well as tantra for couples were offered! The Garden Hotel Crystal is extremely versatile and our stay of four days was definitely too short. Therefore, Lara and I will definitely return to the beautiful Zillertal! The view from the Spieljoch and the Fügenberg to the infinite view of the mountains is also highly recommendable! A dream!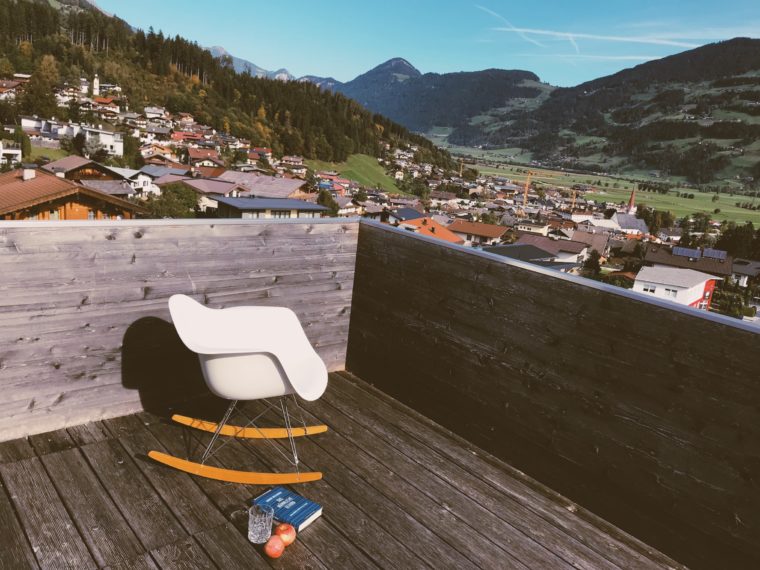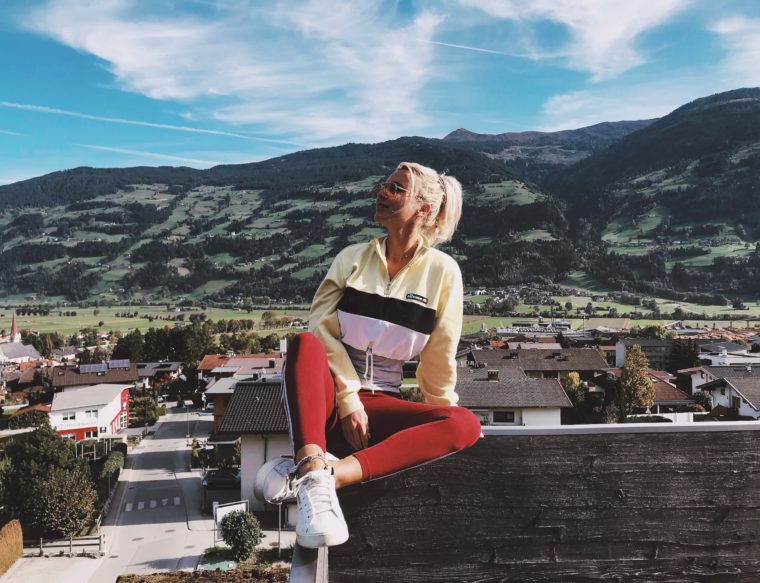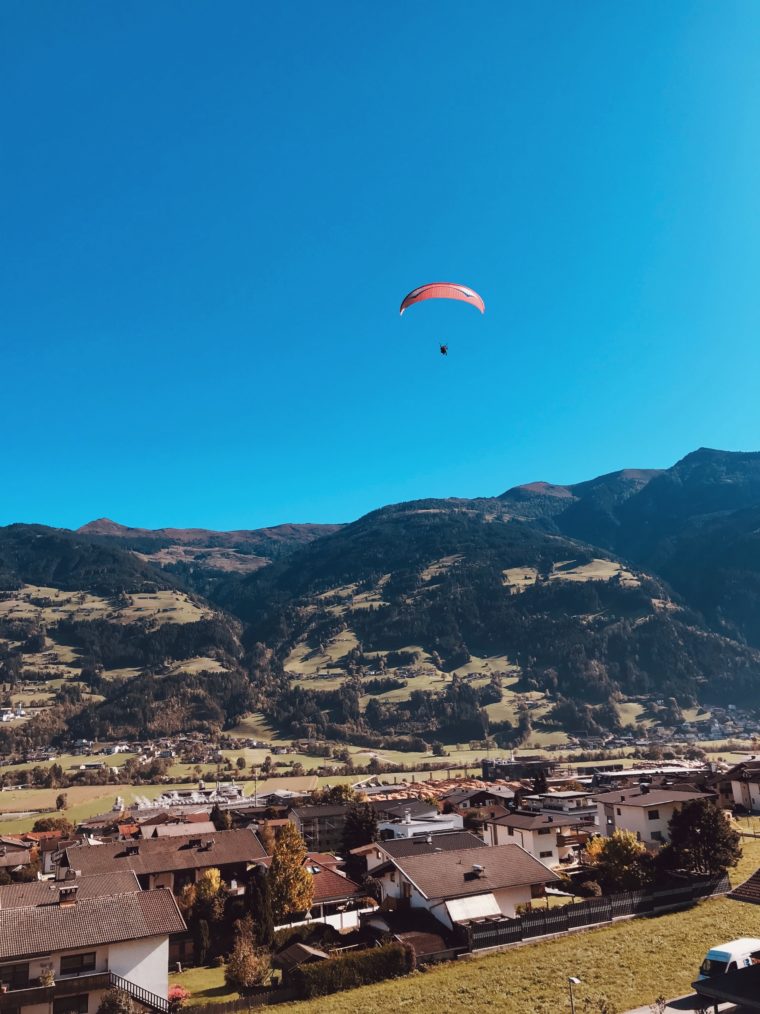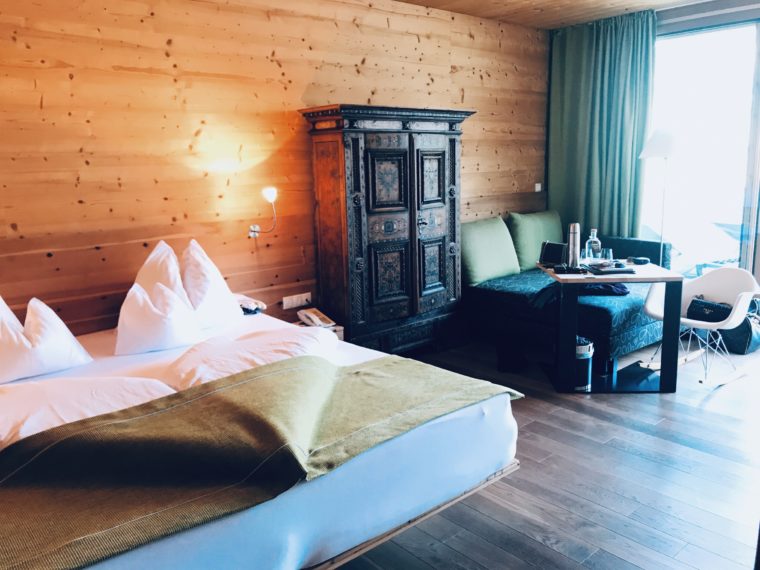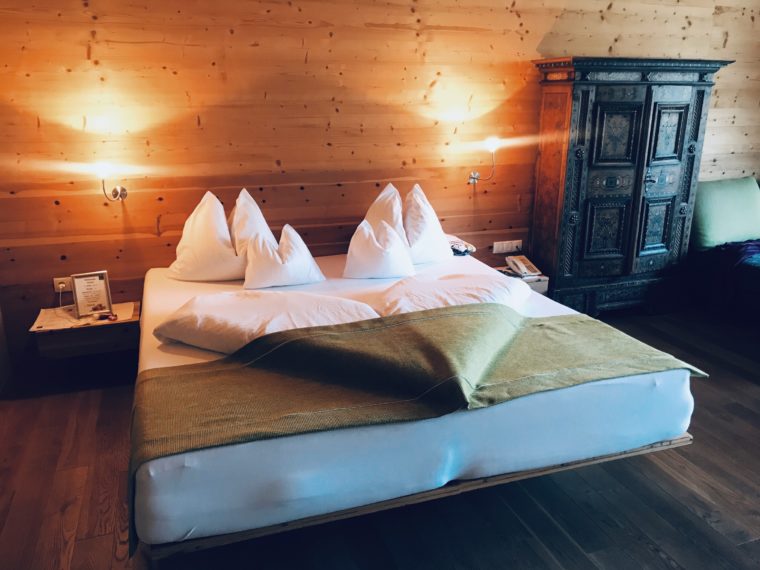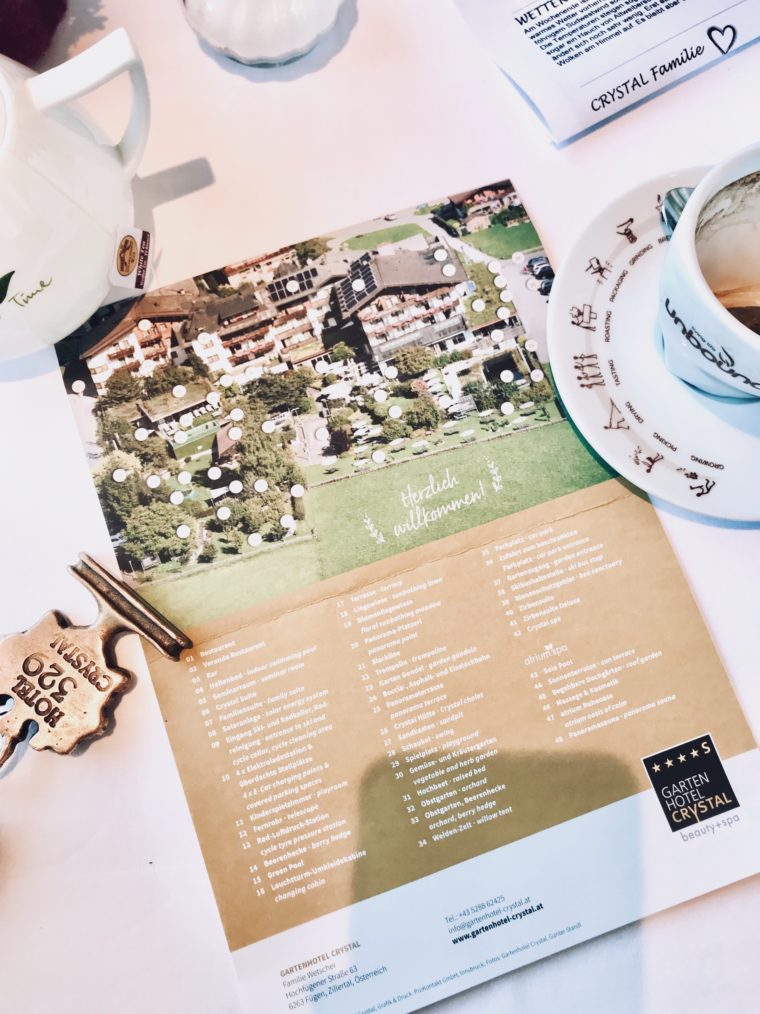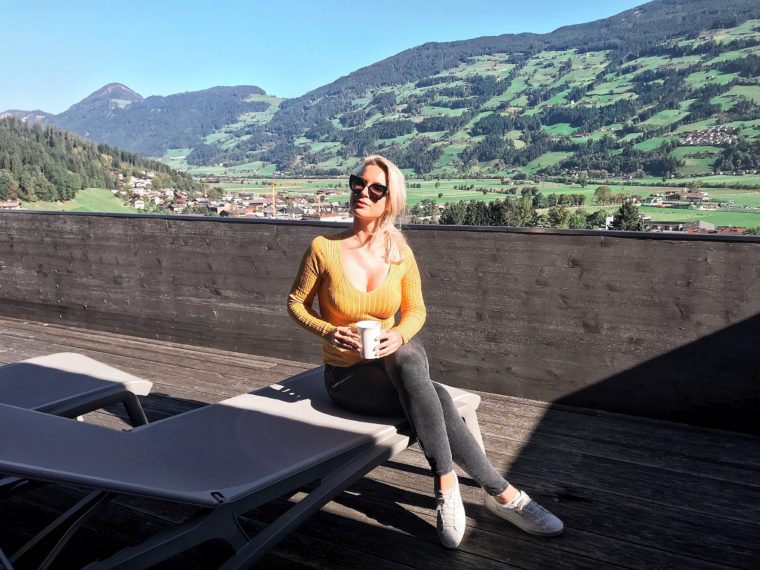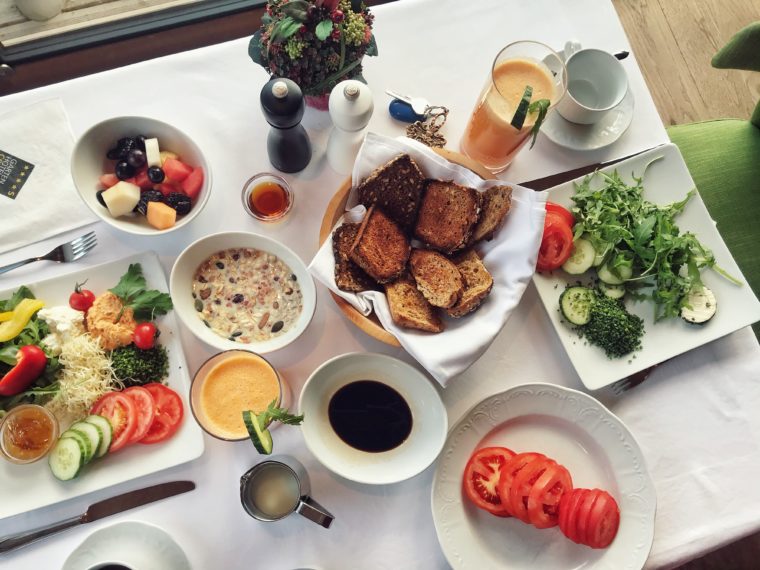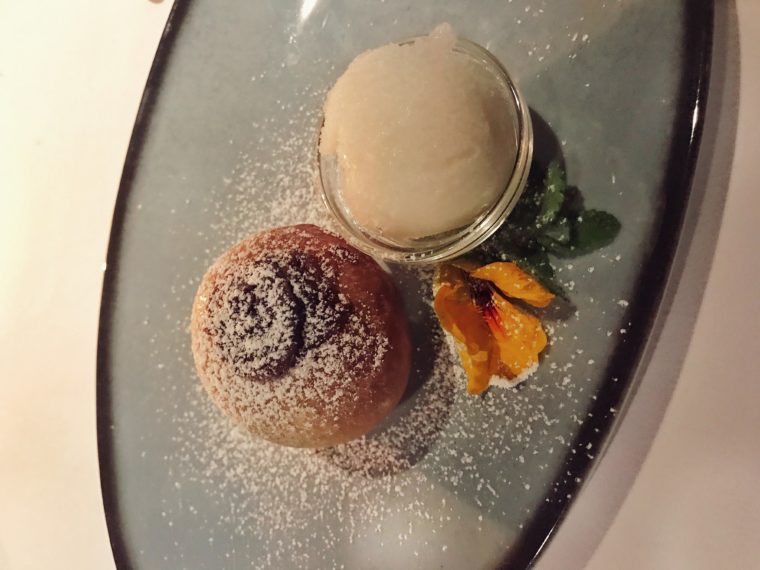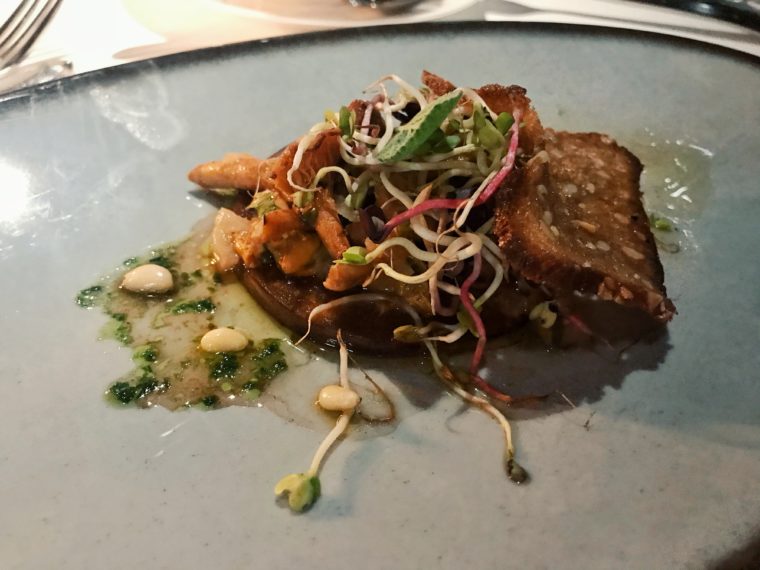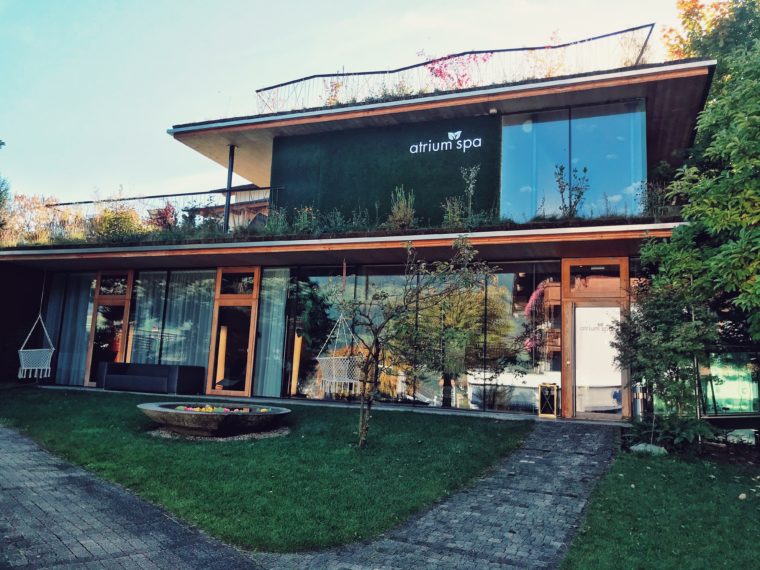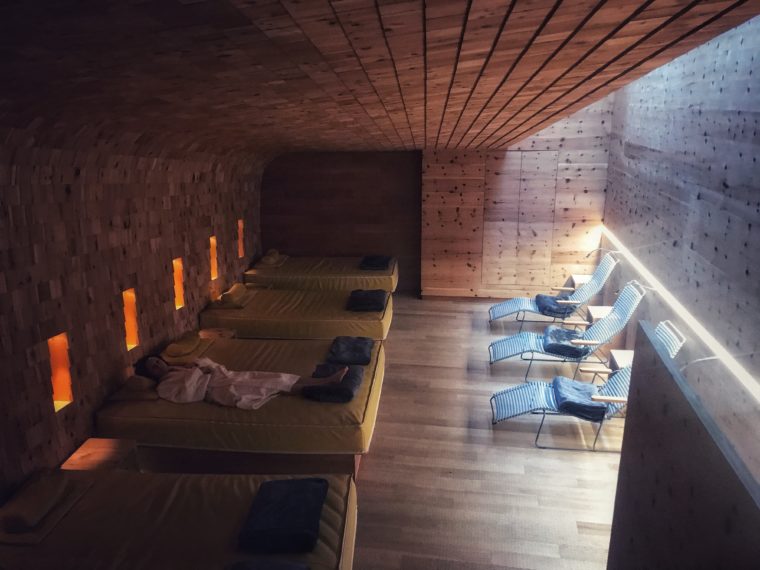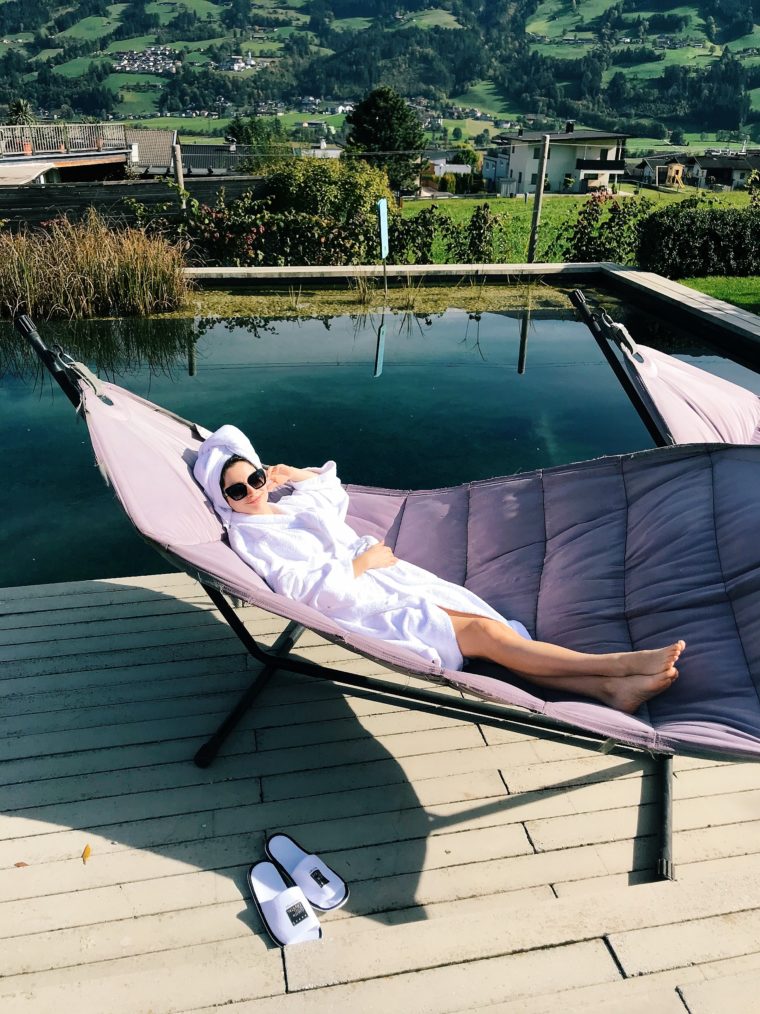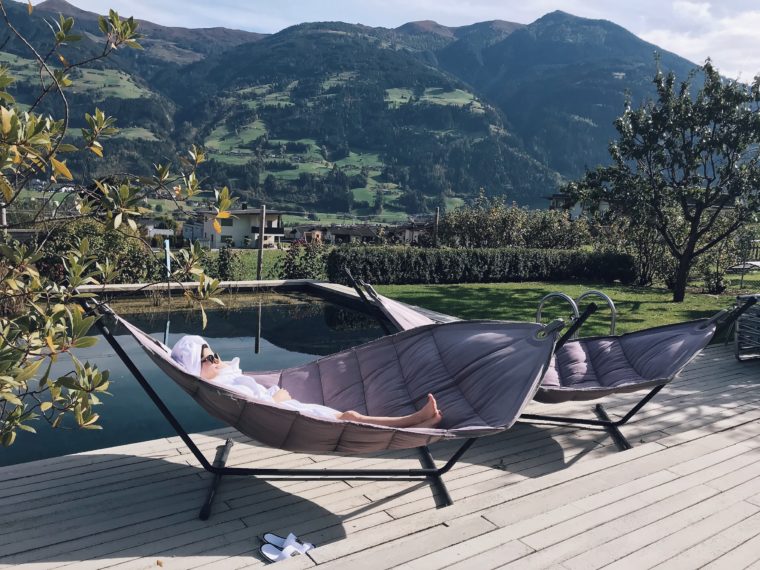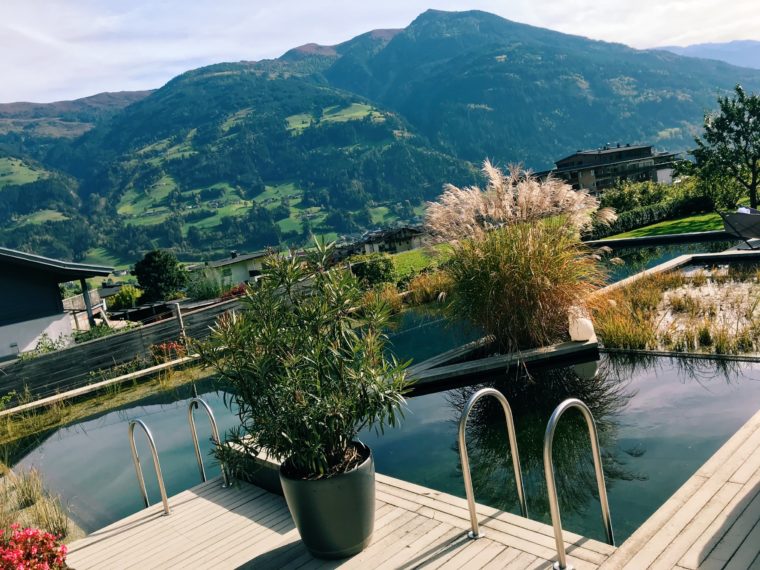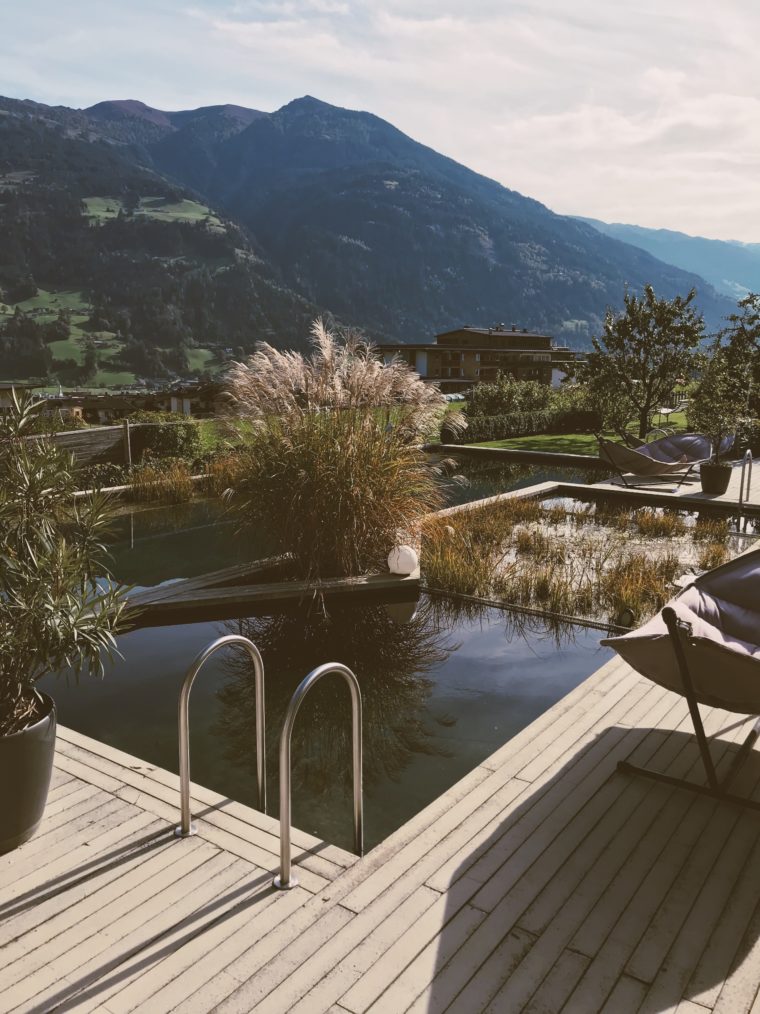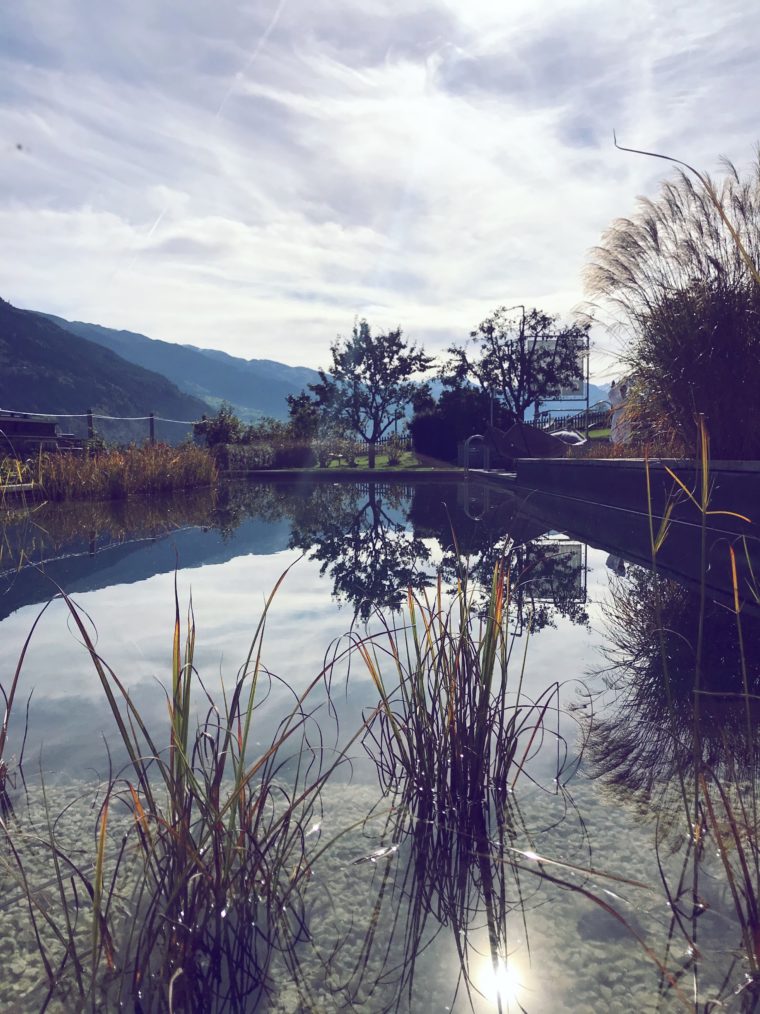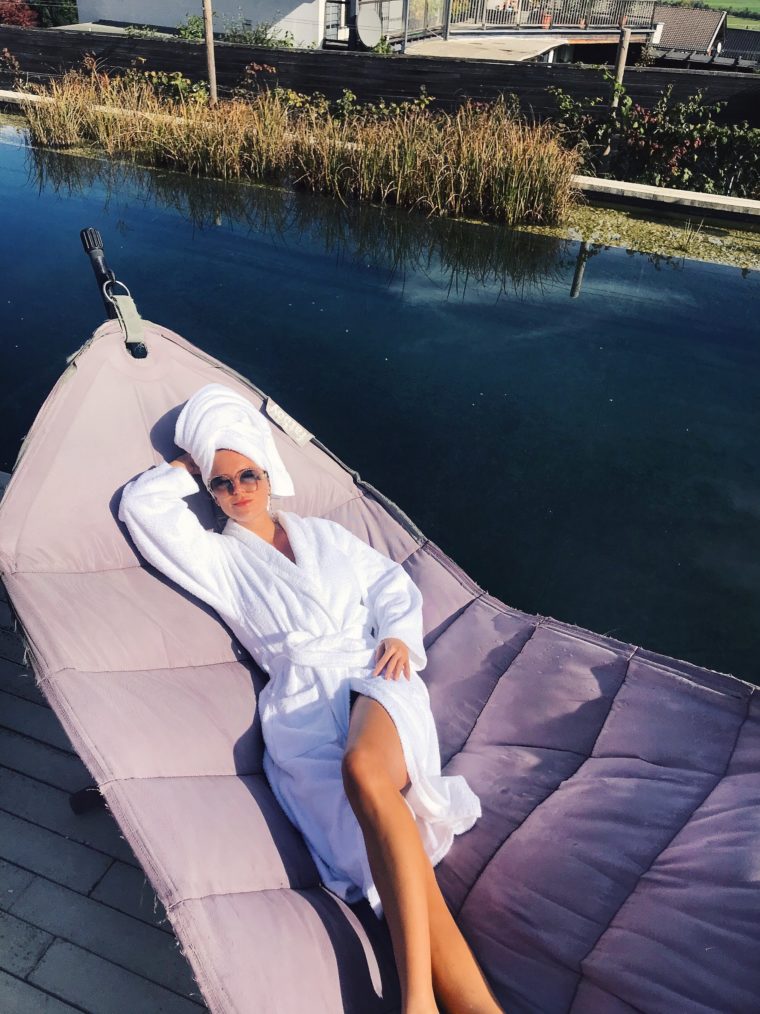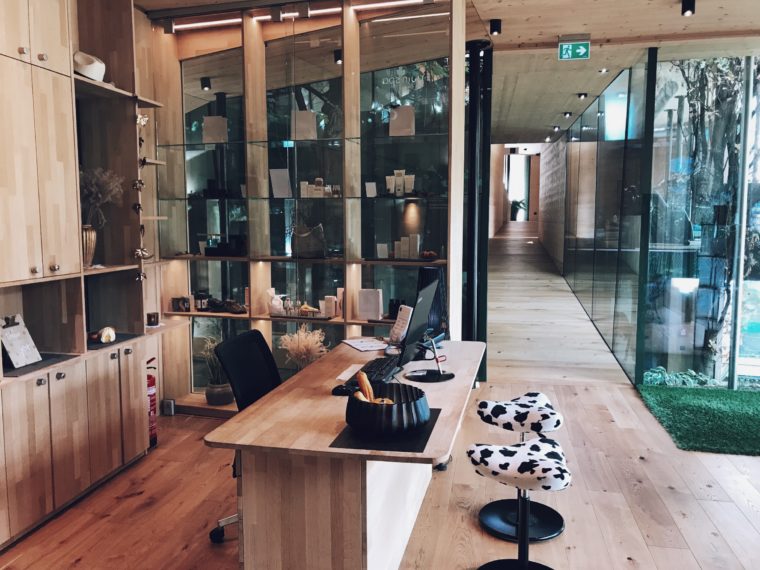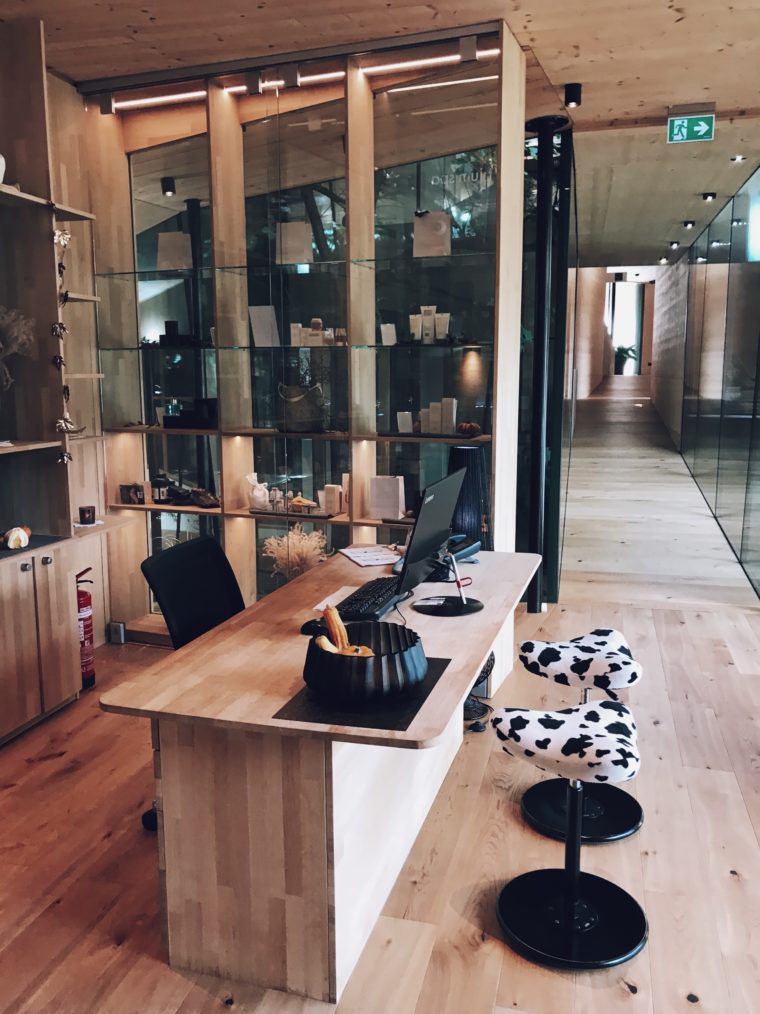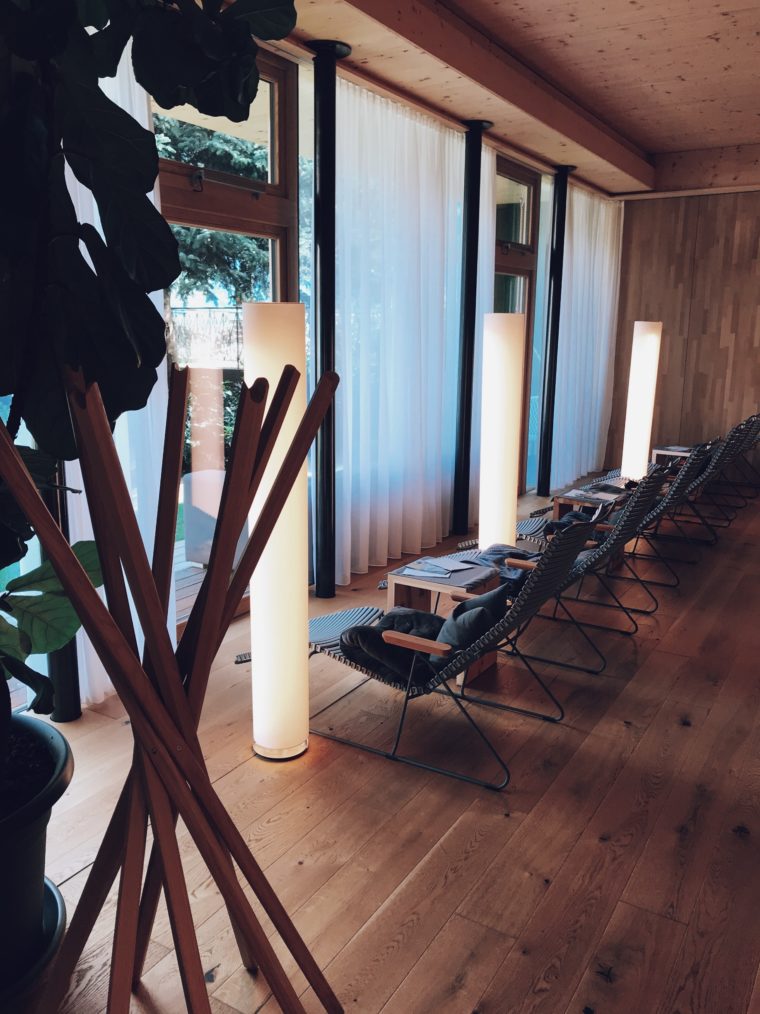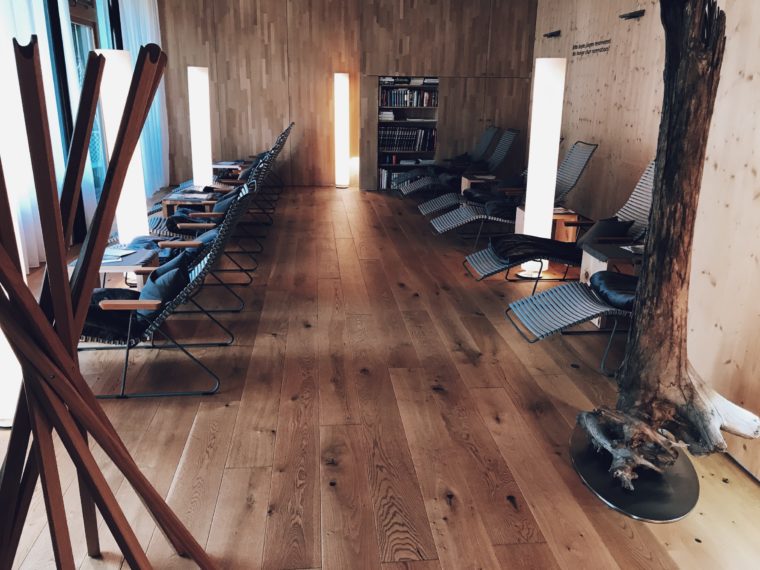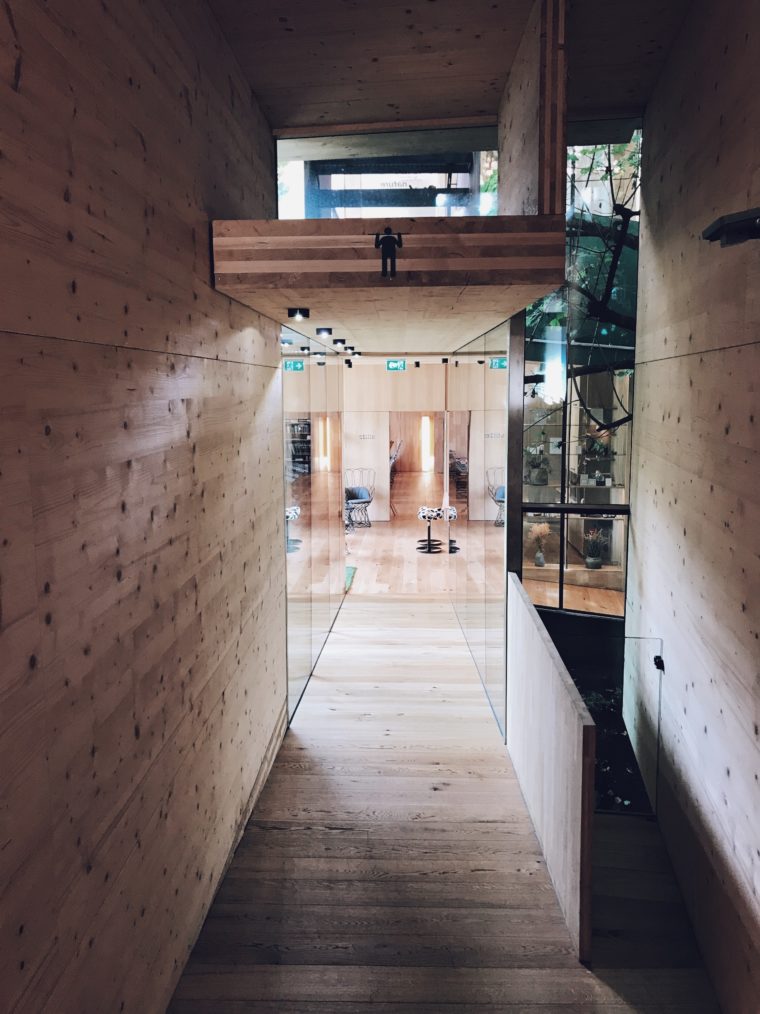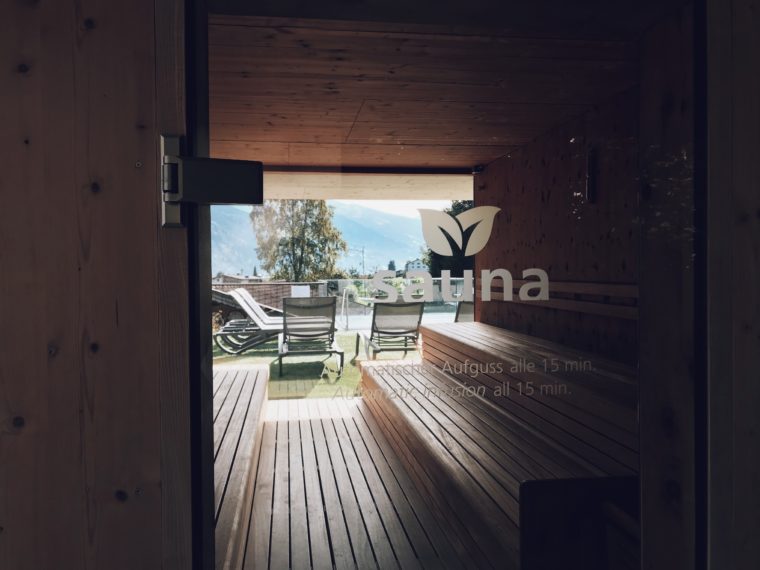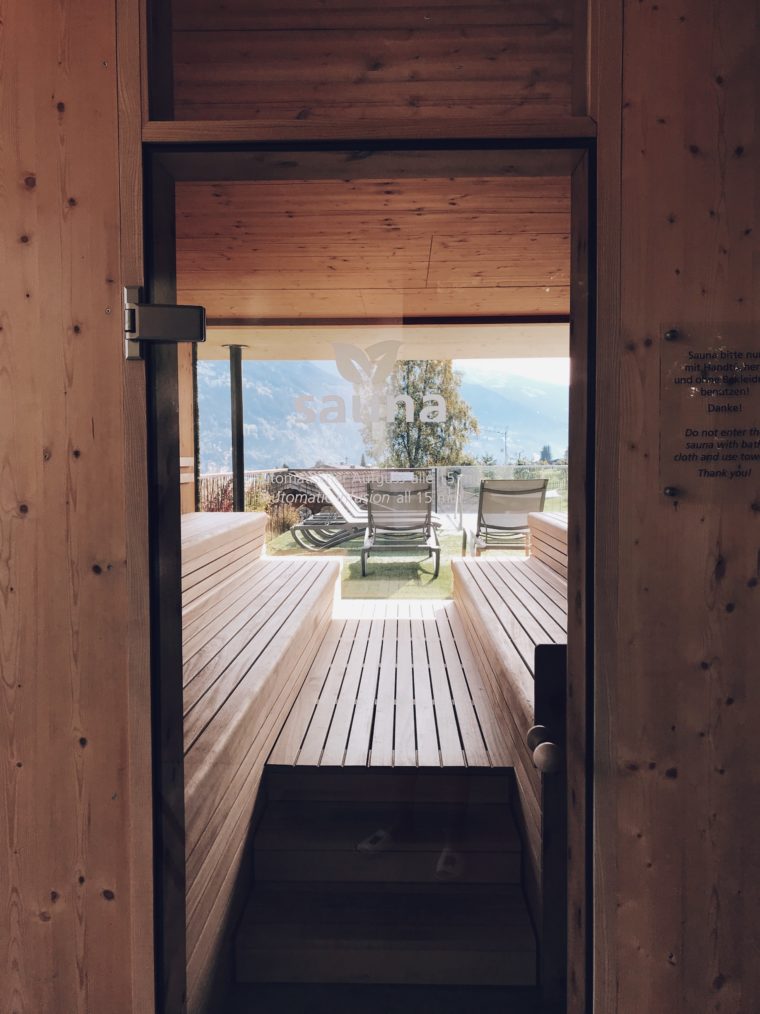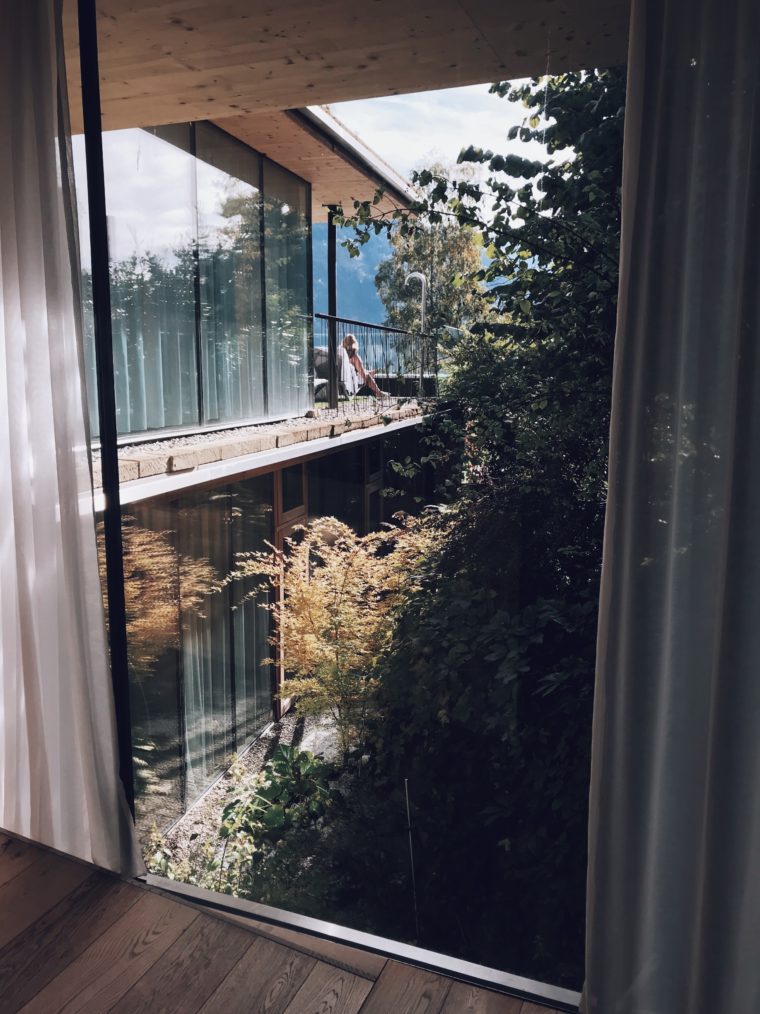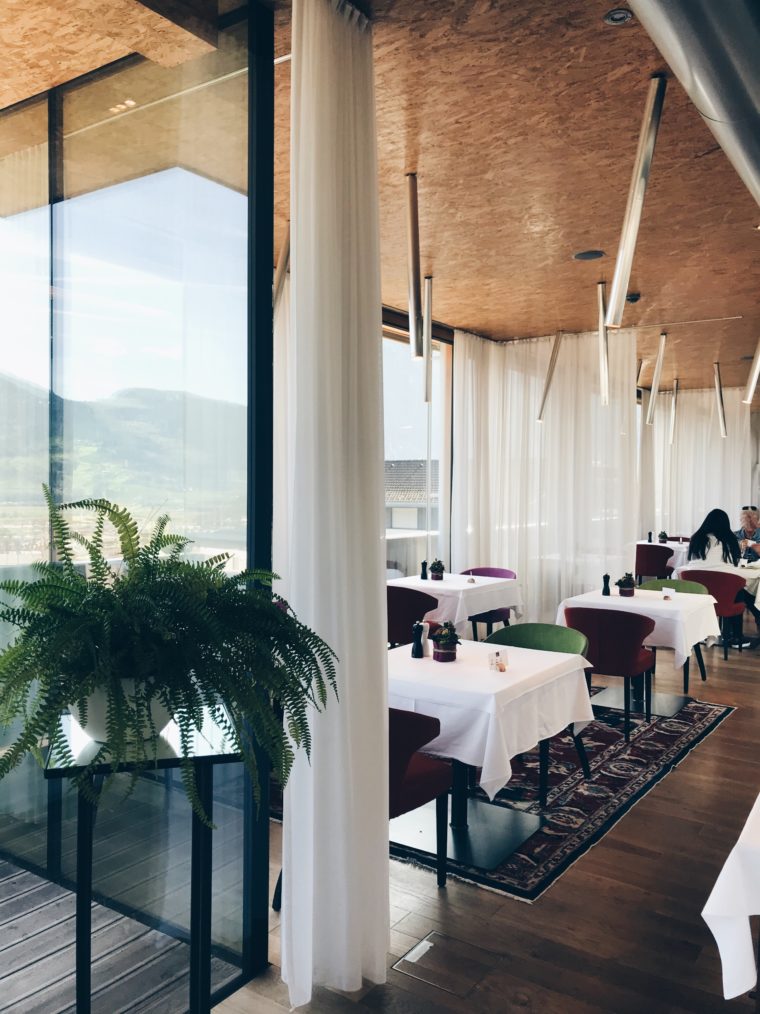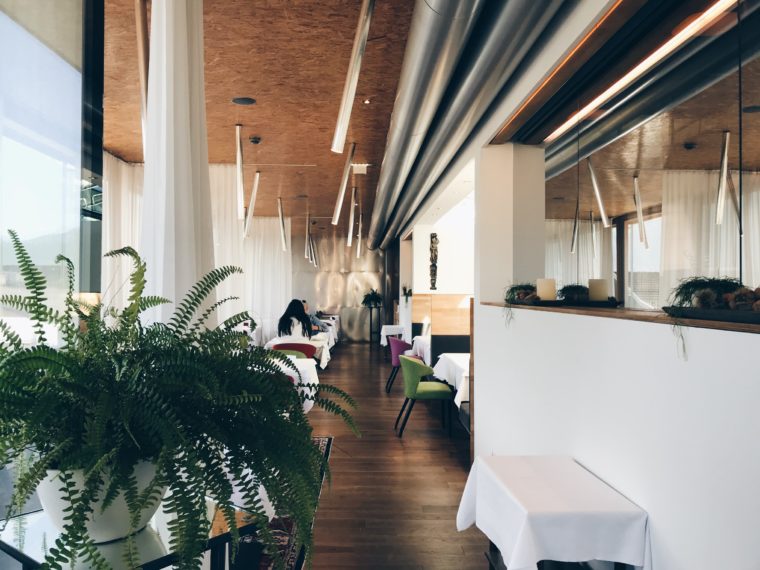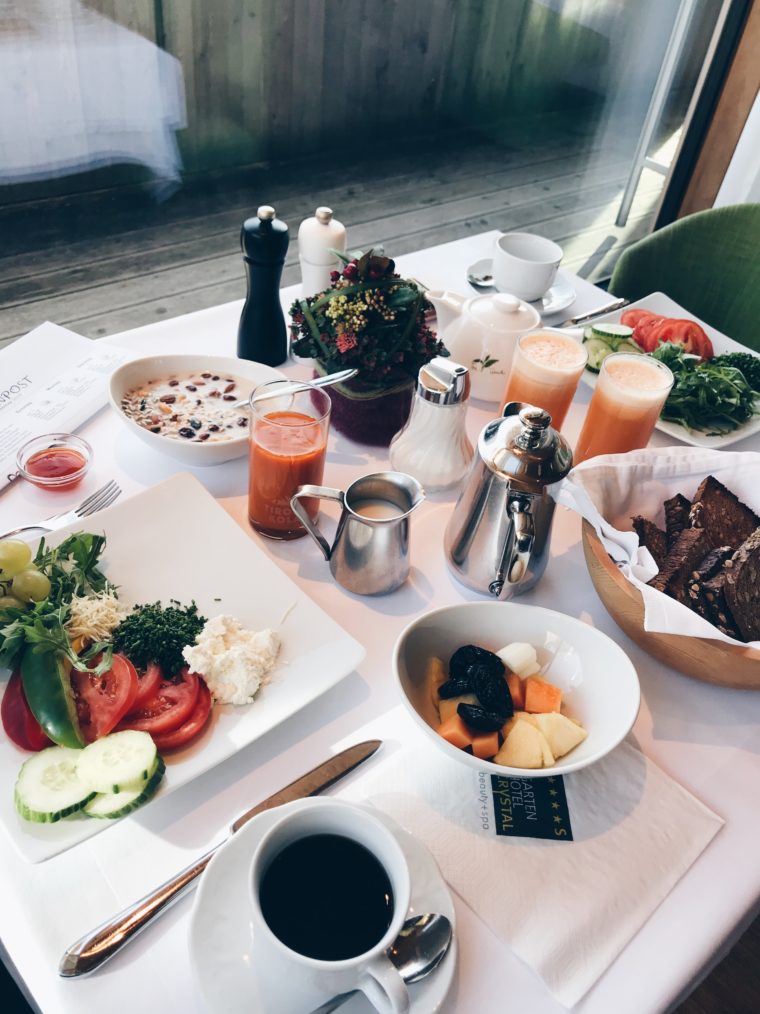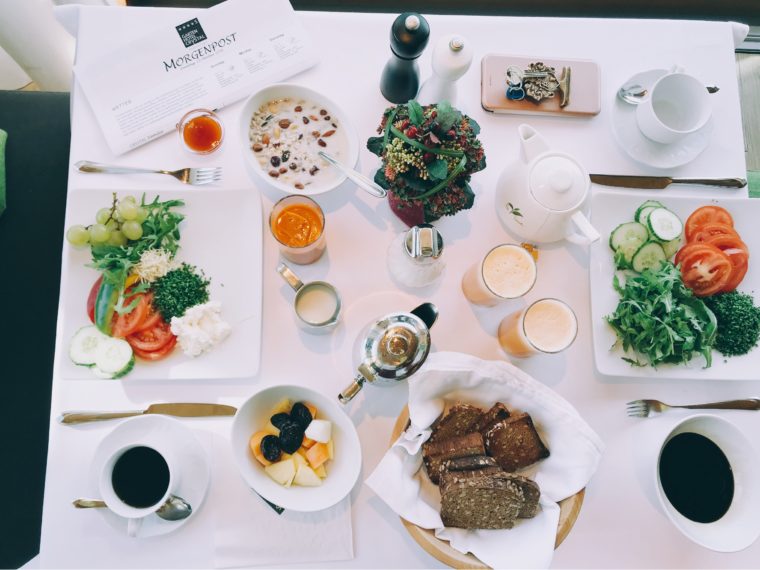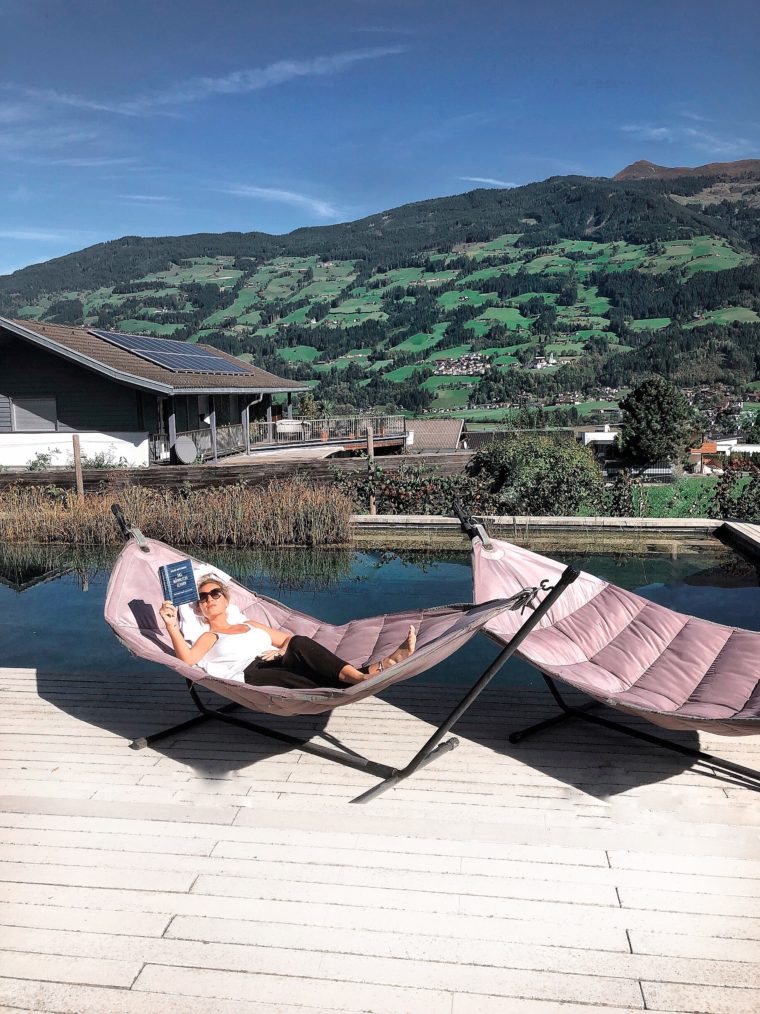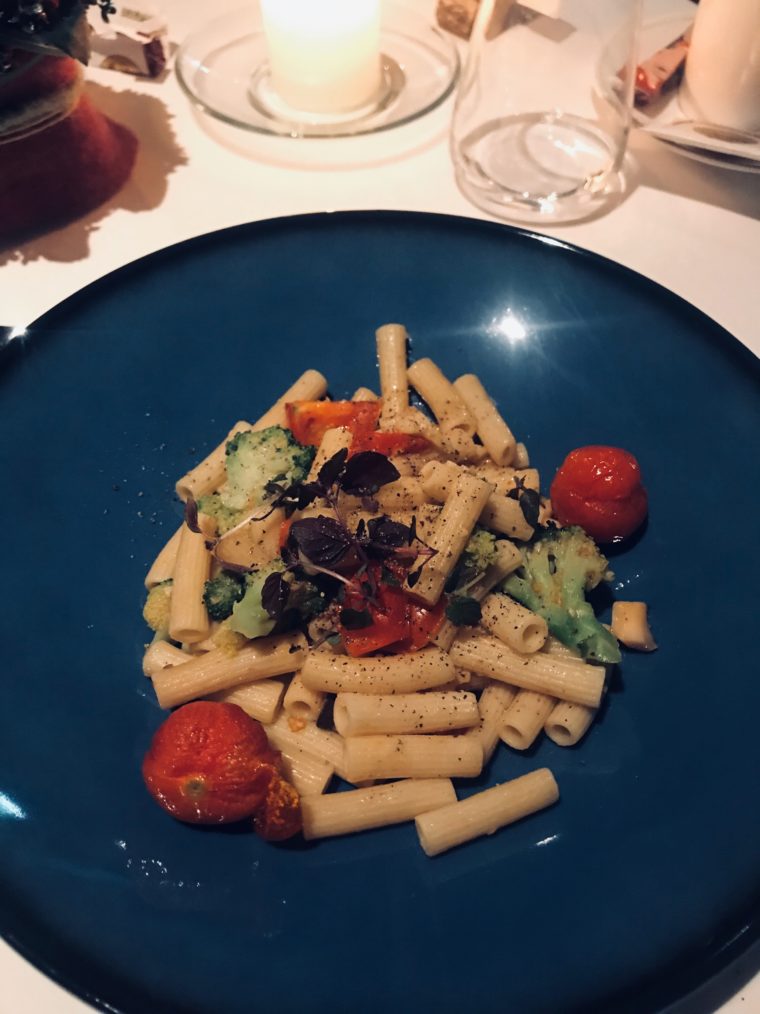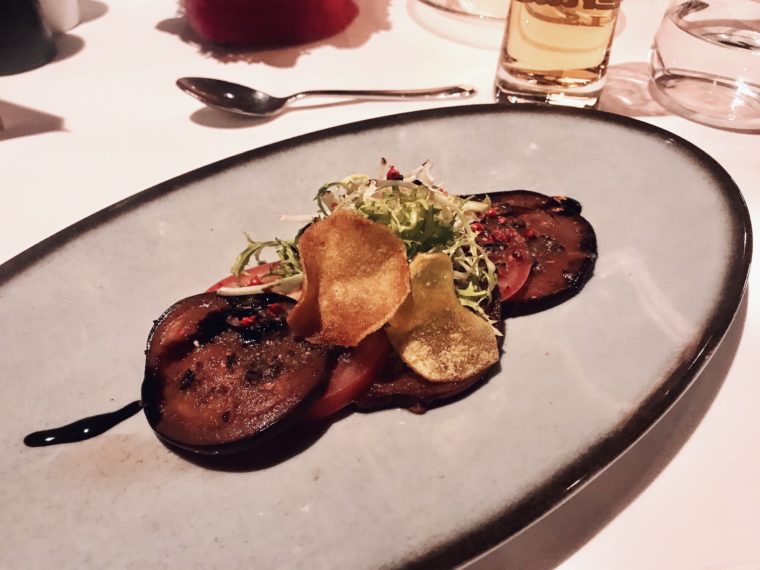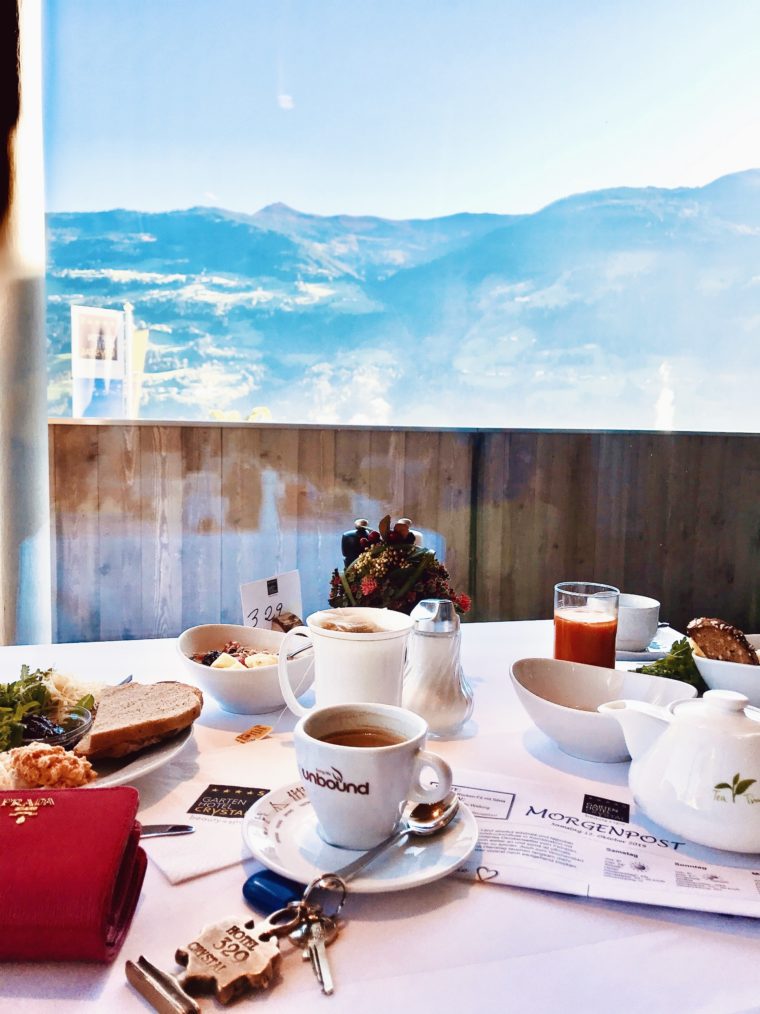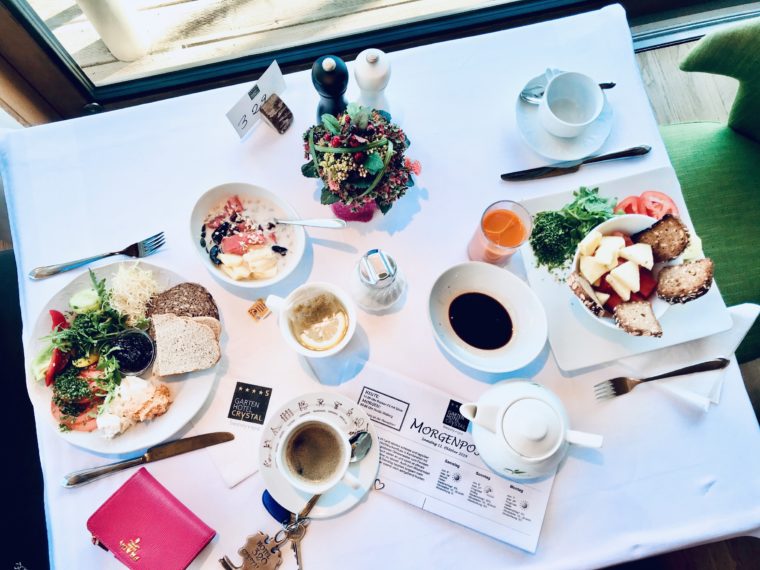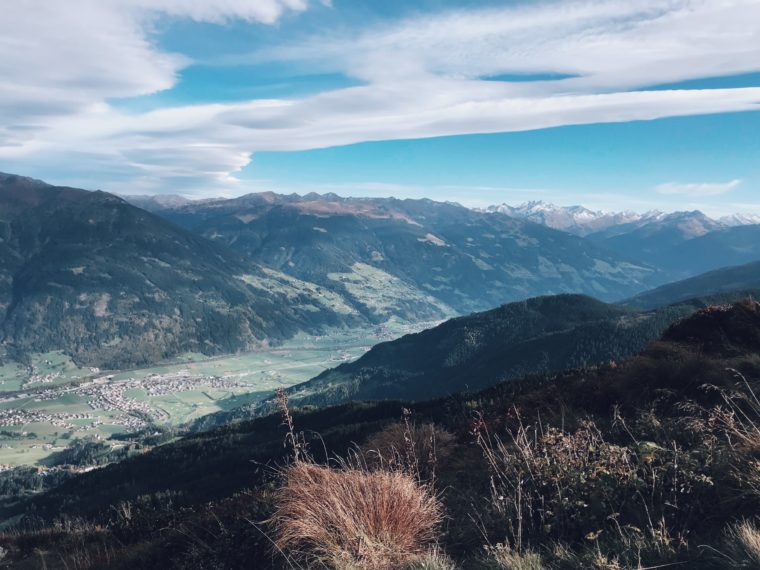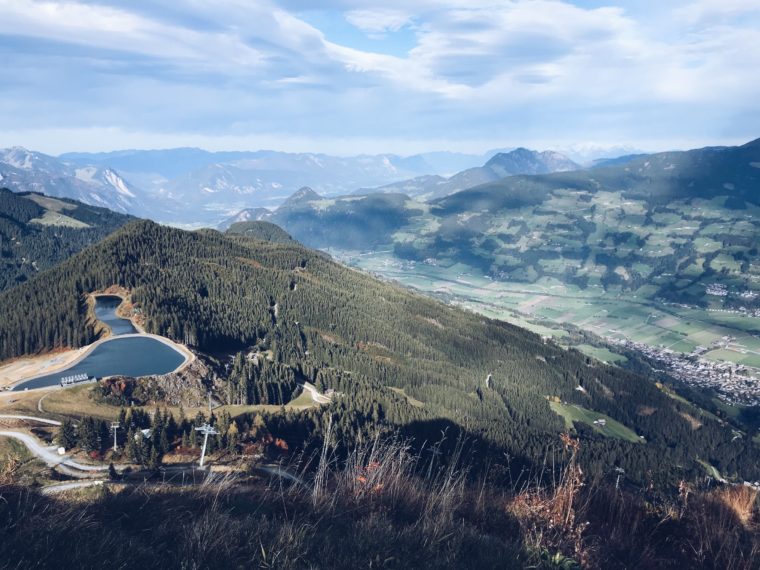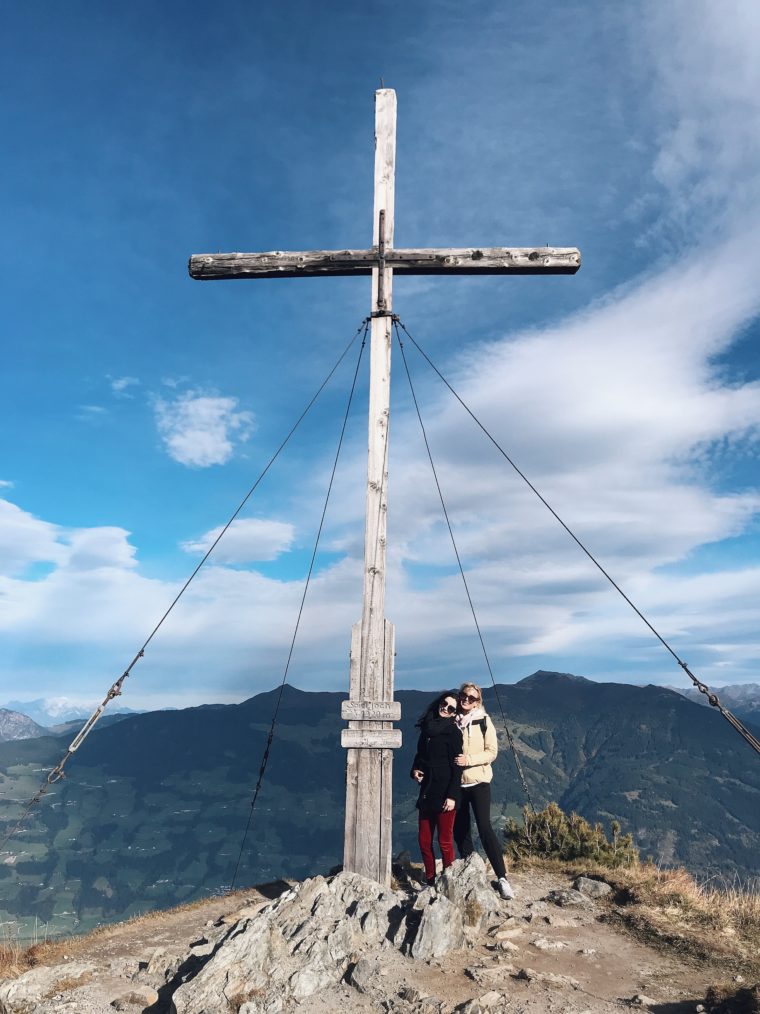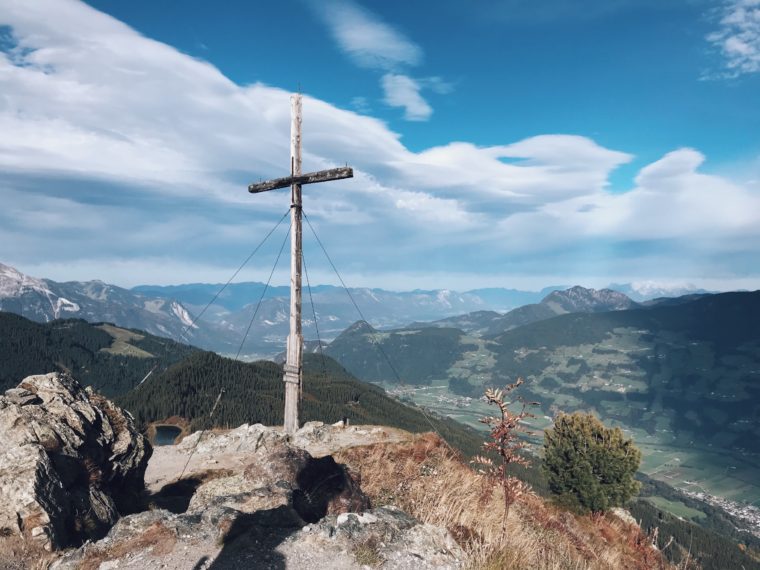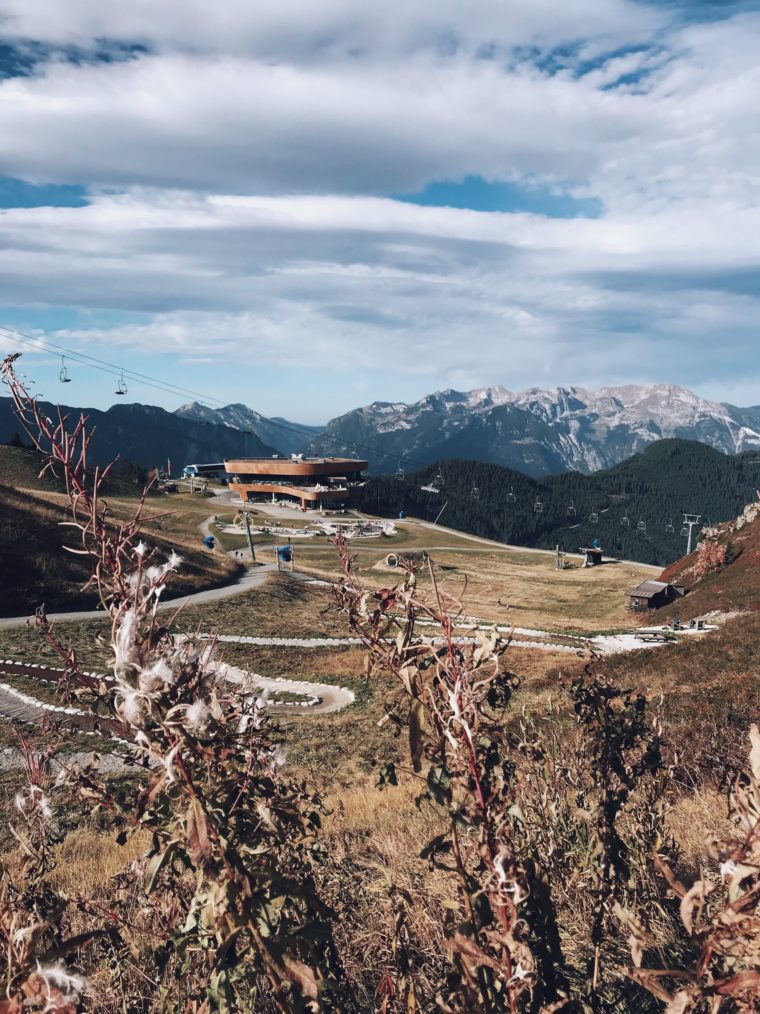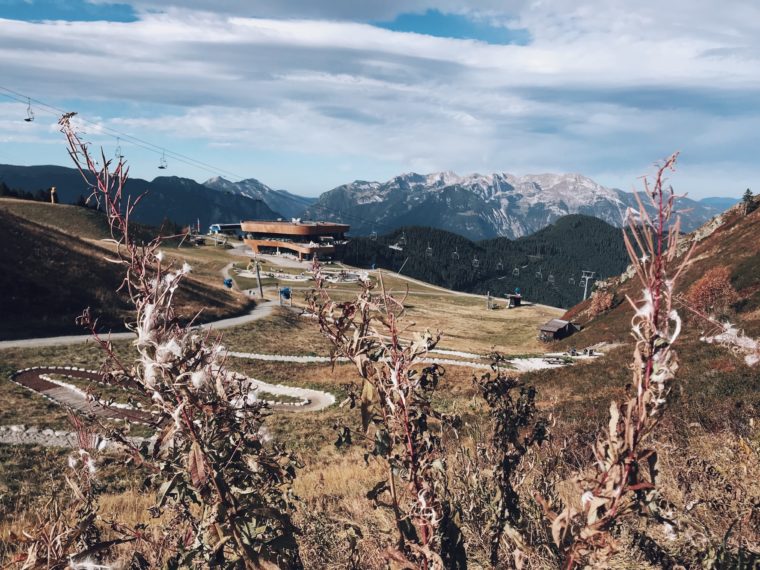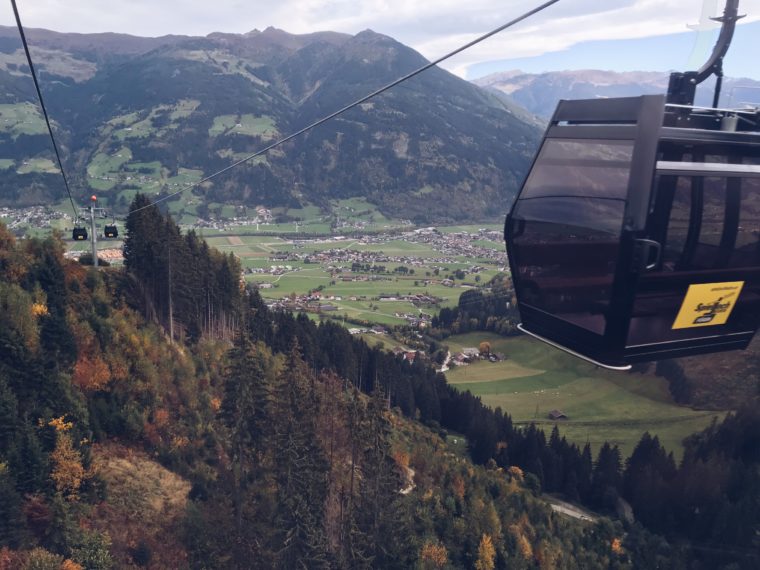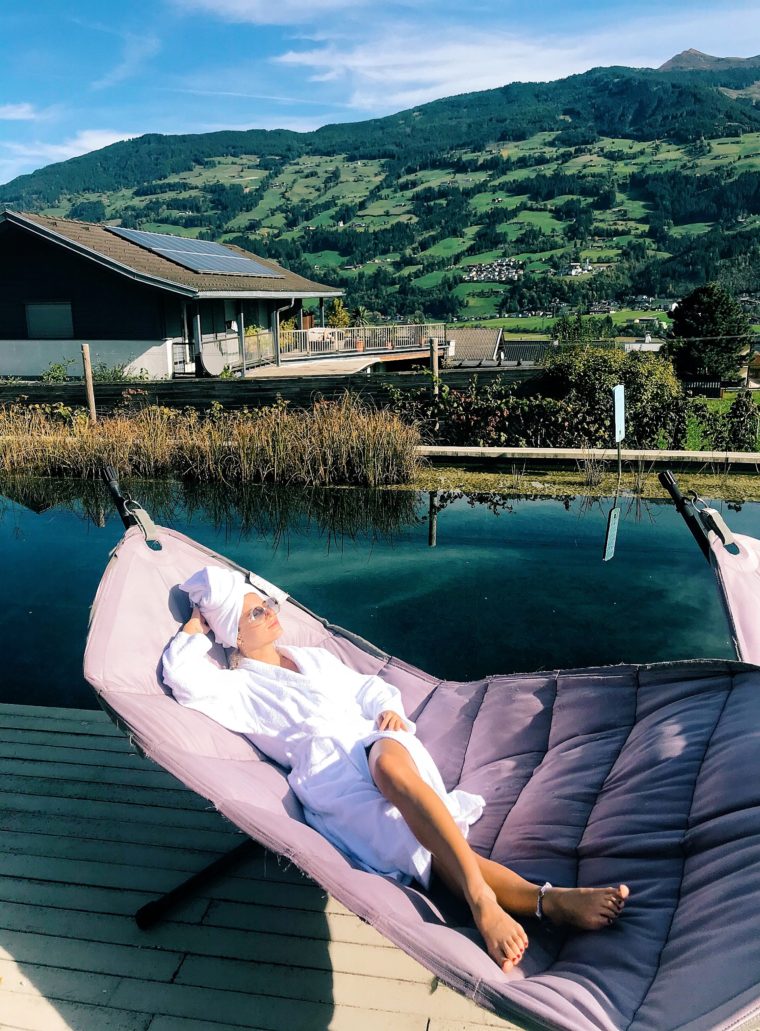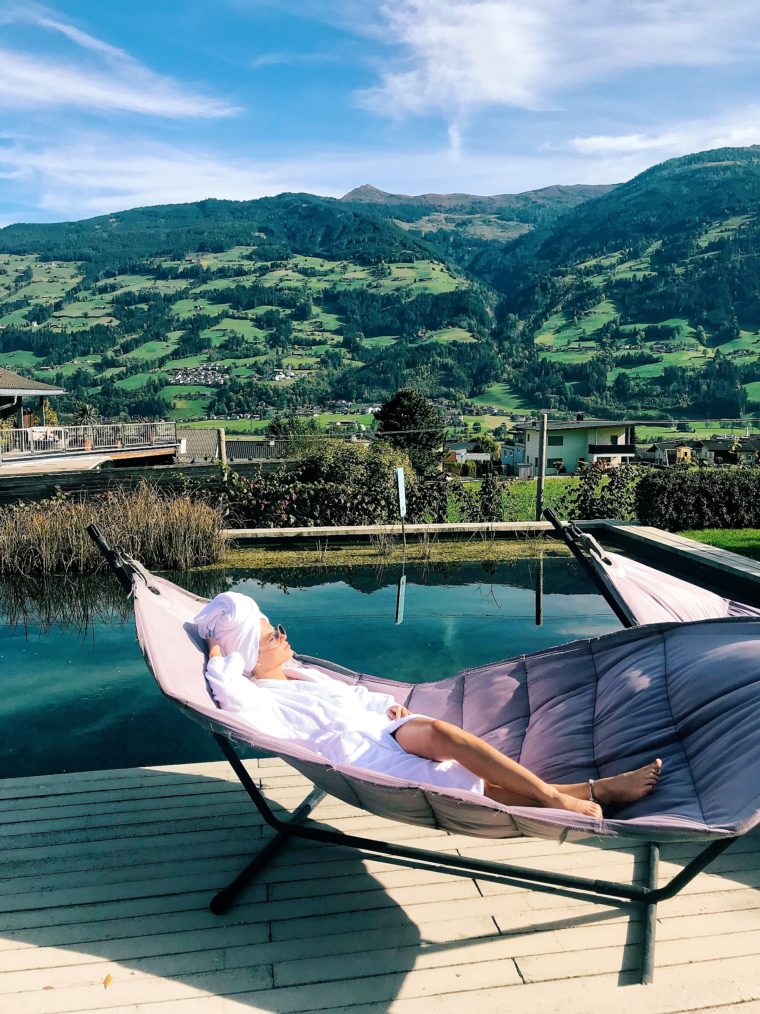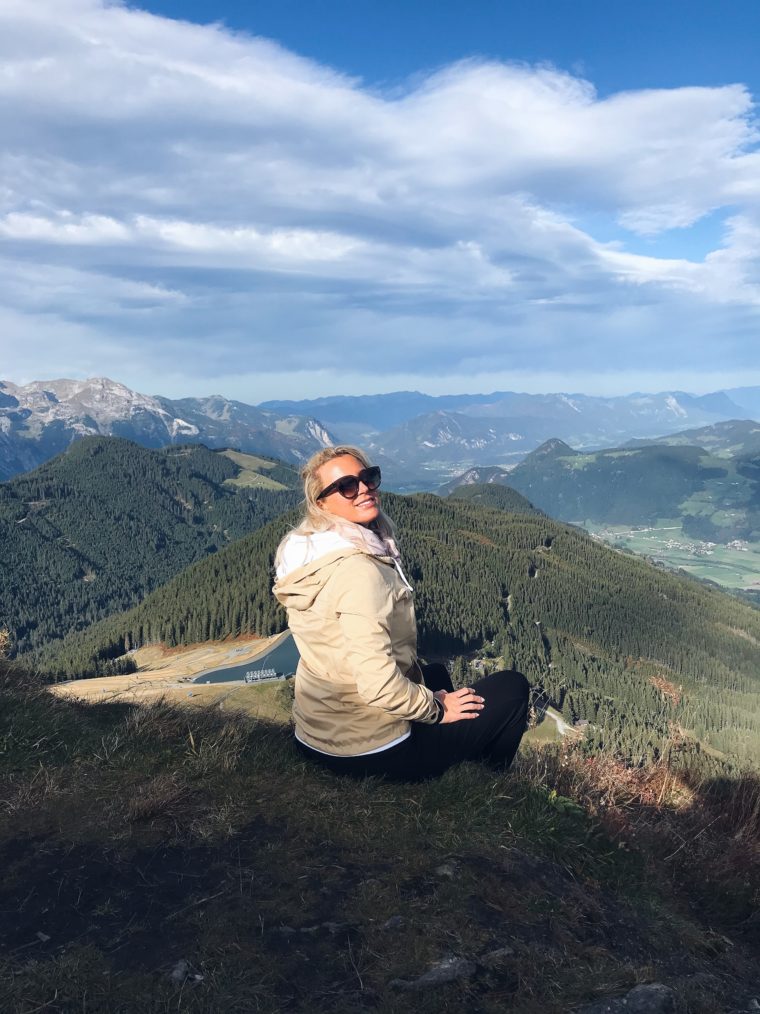 In liebevoller Zusammenarbeit mit Gartenhotel Crystal in Fügen