Bella Italia, definitiv schon seit Jahren mein Lieblingsland! Die Mentalität der Menschen, das gute Essen, die Herzlichkeit, das Strahlen, der Sinn für die schönen Dinge des Lebens – all das beherrschen die Italiener meiner Meinung nach am besten. Ich fühle mich schon immer richtig wohl, wenn ich meine Reisen in dieses einzigartige Land antreten darf. So war ich auch über freudig, als ich erfahren habe, dass meine nächste Pressereise in das Grand Hotel & Spa Terme di Castrocaro, in der Nähe von Imola, ansteht. Dort angekommen war ich beim Betreten des Gebäudes erstmal sprachlos; der Art Déco Stil passt perfekt zum Hotel und der Therme – einfach fantastisch, wie das damalige Konzept von Benito Mussolini einfach übernommen wurde und dennoch ansprechend und zeitgemäß ist. Man findet sehr viele originale Stücke aus der damaligen Zeit vor sowie auch Mussolinis Safe, der im original Zustand in einer Betonwand eingegossen ist. Mir macht es unheimlich Spaß mich auf den damaligen Spuren der 'ganz Großen' zu bewegen und dennoch zeitgemäße Konzepte vorzufinden – ich finde es sehr schön wenn Hotels die Historie der Gebäude bewahren und in Ehre halten. Das Grand Hotel & Spa Terme di Castrocaro erfüllt genau dieses!
Bella Italia, it's definitely my favorite country for years! The mentality of the people, the good food, the cordiality, the radiance, the sense of the beautiful things of life – in my opinion all the Italians are the 'masters' of all these. I always feel really well when I'm allowed to travel in this unique country. So I was also very joyful when I heard that my next press trip will be to the Grand Hotel & Spa Terme di Castrocaro, near Imola. When I arrived I was speechless when I entered the building; The Art Déco style fits perfectly to the hotel and the thermal spa – just fantastic that the concept of Benito Mussolini was adopted at the time, yet still appealing and up-to-date. There are many original pieces from the time, as well as Mussolini's safe, which has been poured into a concrete wall in the original condition. It is so much fun for me to move on to the traces of the 'greats' and yet to find contemporary concepts – I like it when hotels keeps the history of the buildings and honor them. The Grand Hotel & Spa Terme di Castrocaro fulfills exactly this!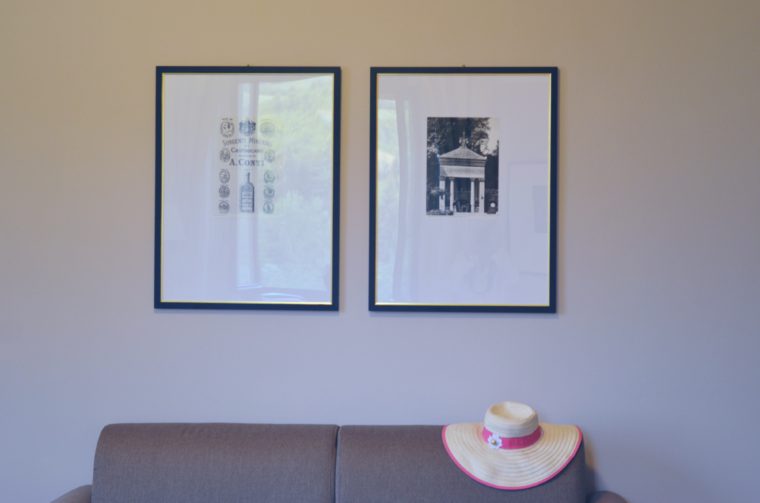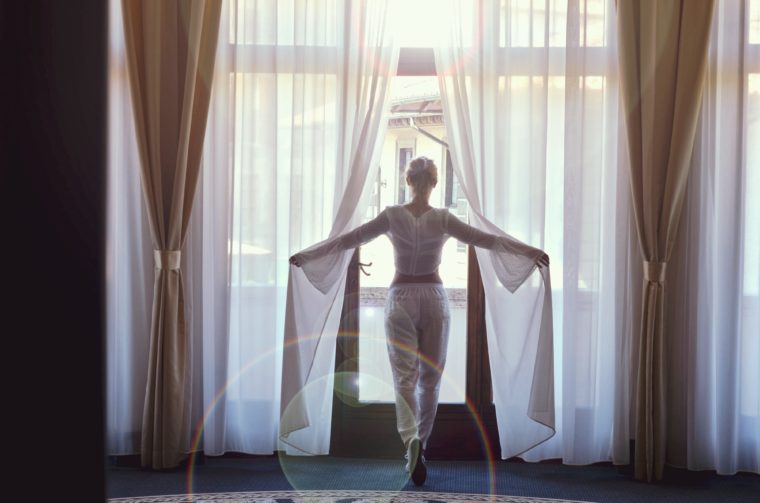 Daher war auch in unserer Junior Suite der Wohlfühl-Faktor sehr hoch und mich hat das cleane, dennoch gemütliche und künstlerische Design absolut überzeugt! Auch das hoteleigene Restaurant lässt keine Wünsche offen und man kann nach Herzenslust beste italienische Küche austesten. Besonders gut hat mir die Tatsache gefallen, dass im Hotel selbst eine richtig tolle Bar ist (siehe Bilder unten), in der jeden (!) Abend live Musik vorzufinden ist. Wirklich einmalig, wenn man vor oder nach dem Dinner noch einen Drink zu sich nehmen möchte und gleichzeitig schönen Klängen lauschen kann. Nicht zu vergessen; in luftig leichter Sommerkleidung und das bei nächtlichen 22 Grad.
So in our junior suite the feel-good factor was very high and I was absolutely convinced by the clean, yet cozy and artistic design! Even the hotels restaurant leaves nothing to be desired and you can taste Italian cuisine with heart. I especially liked the fact that the hotel itself has a really great bar (see pictures below), where you can find live music every (!) evening. Really unique when you want to have a drink before or after dinner and at the same time listen to nice sounds. Not to forget; In airy light summer clothes and in our stay at night more than 22 degrees.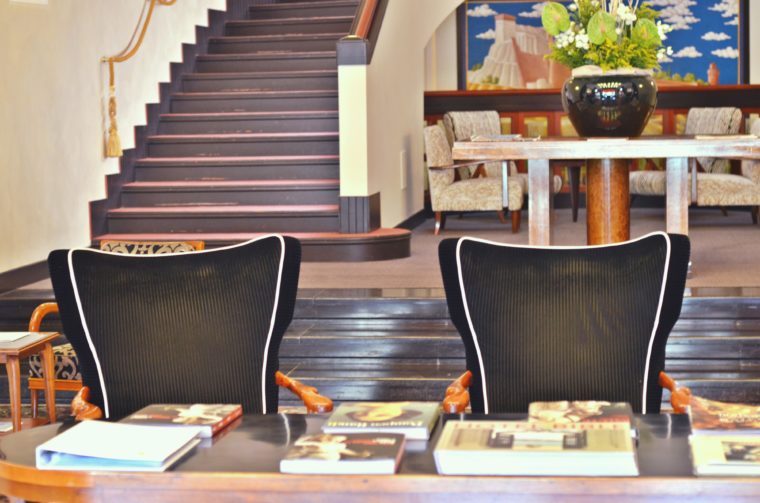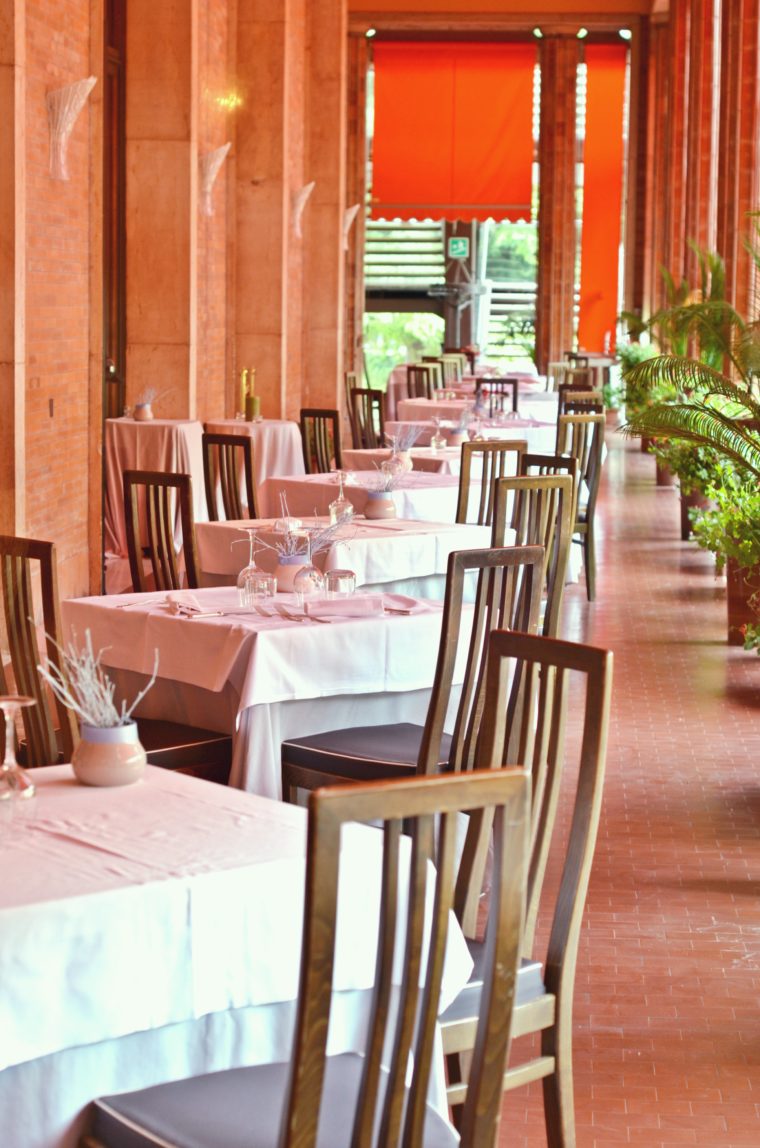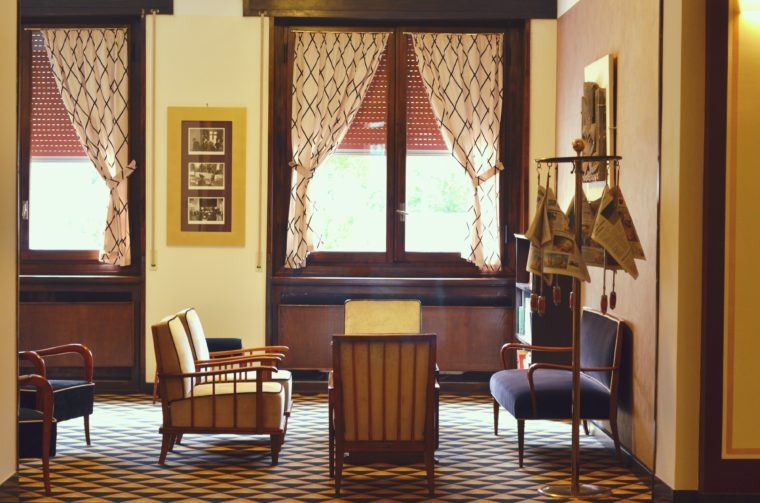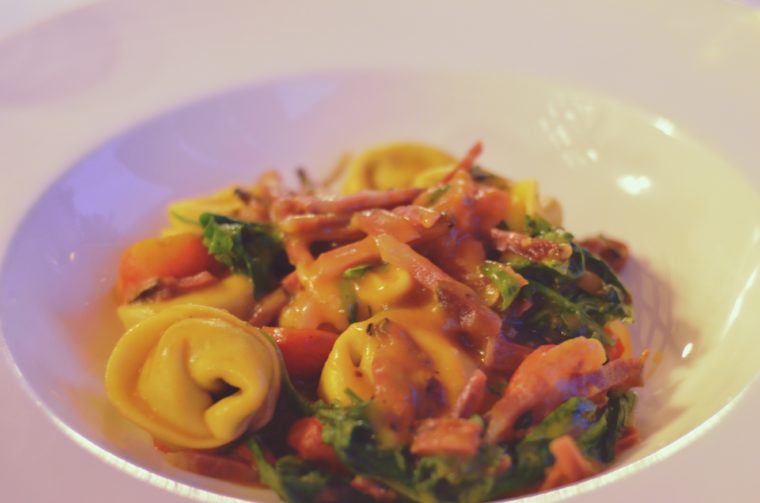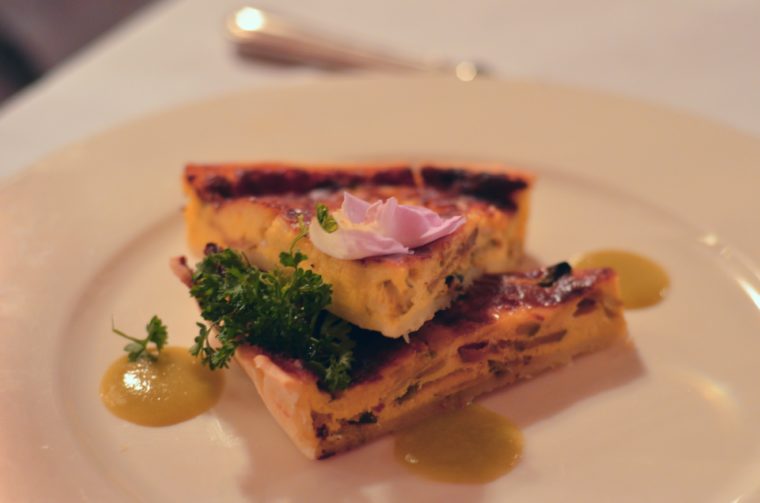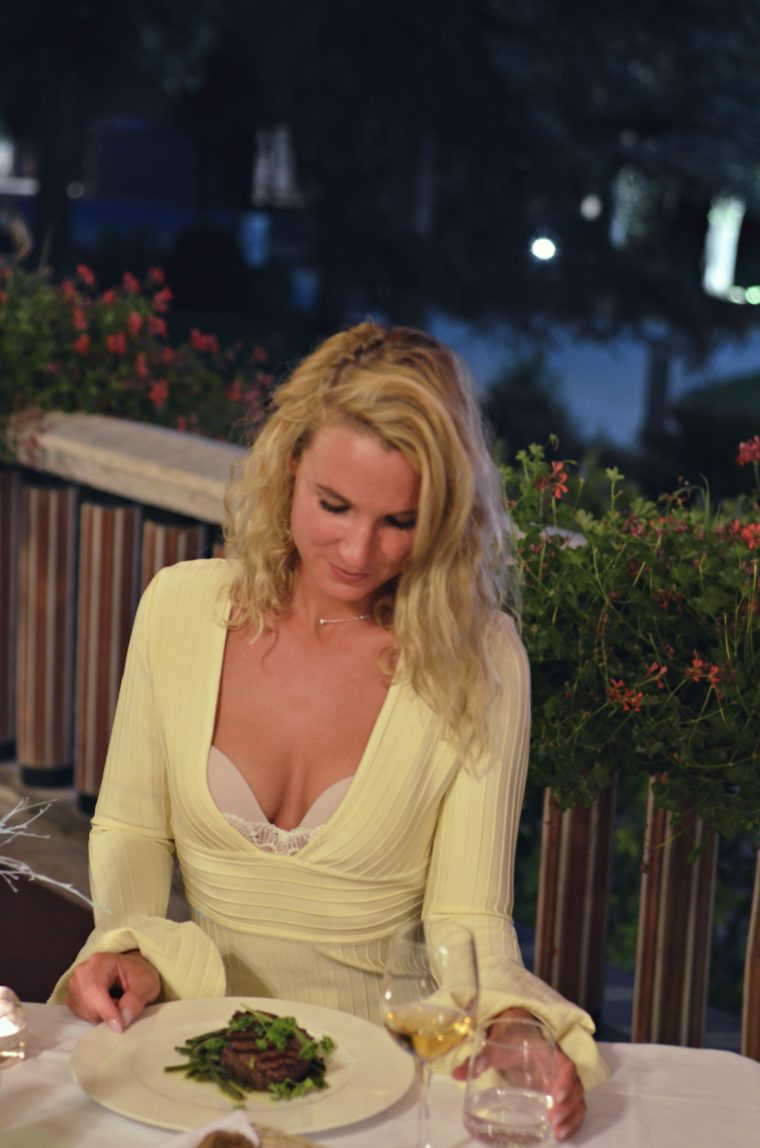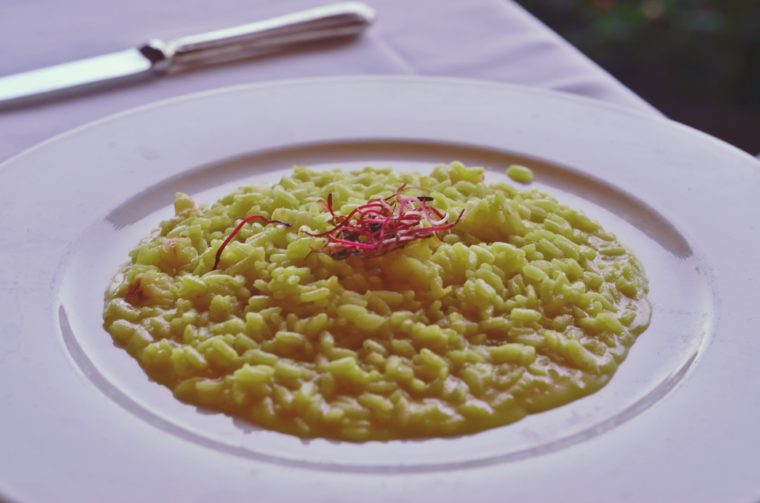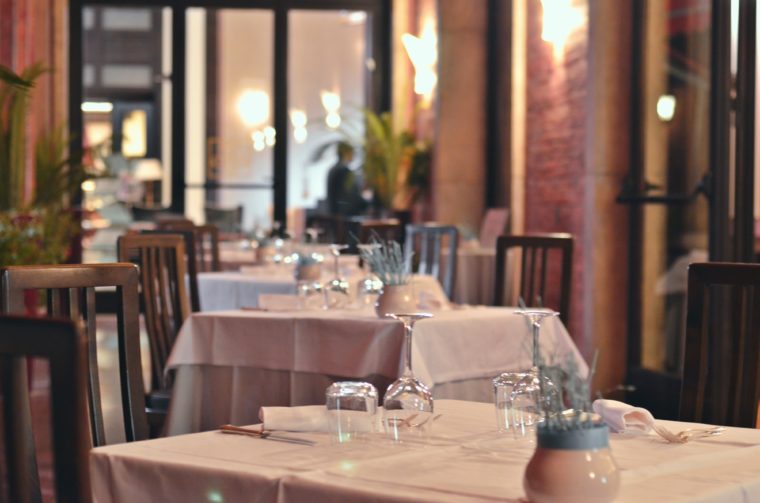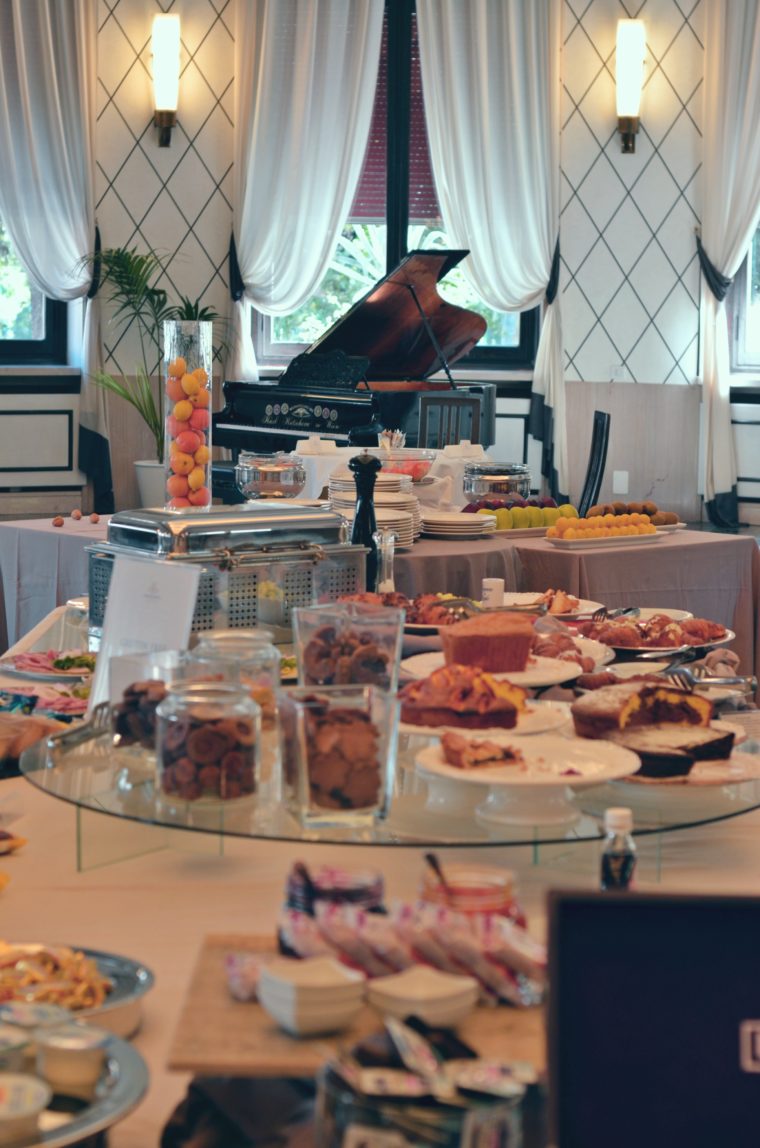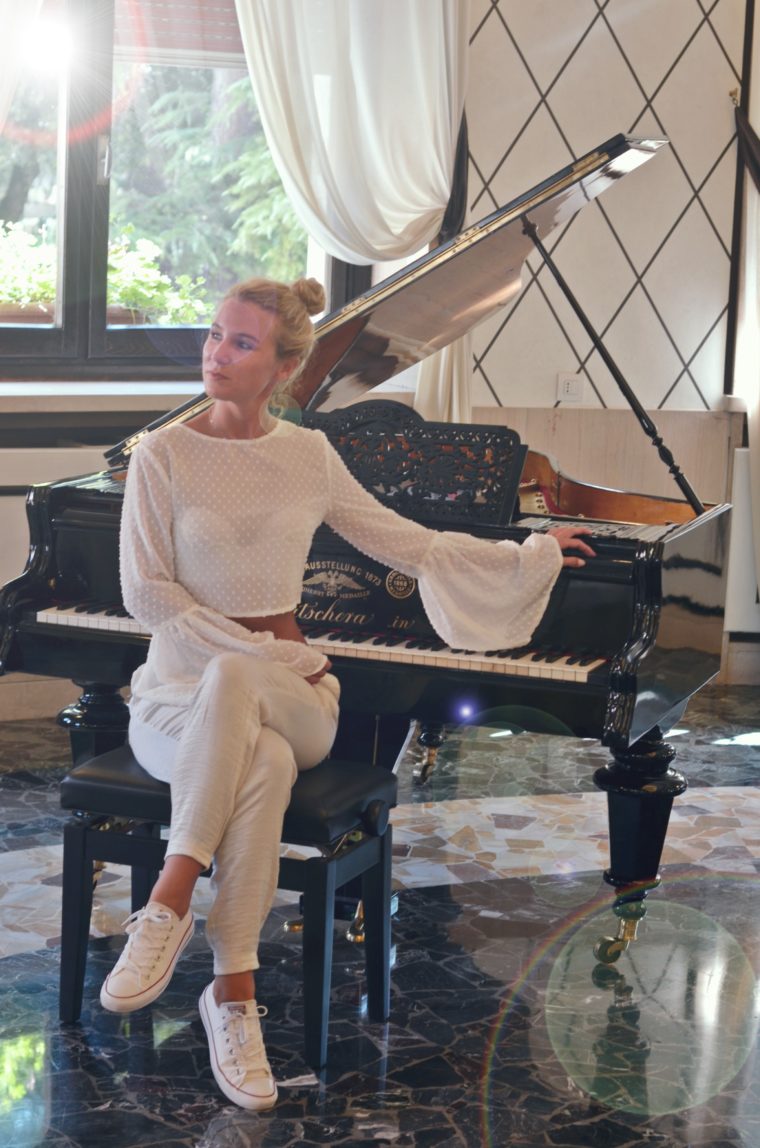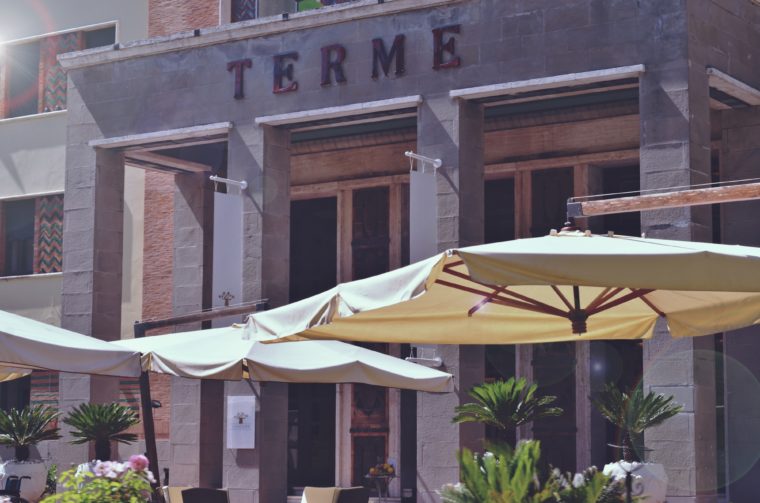 Aber warum haben wir uns gerade dieses Hotel ausgesucht? Nun – ein großer Pluspunkt des Grand Hotels ist natürlich die Therme, die direkt am Hotel dabei ist sowie die Long Life Clinic! Thermalwasser, Wellness Anwendungen, Gesundheitschecks, Schönheitskorrekturen, Kosmetik, Spa Anwendungen jeglicher Art mit oder ohne Thermalwasser, etc. Die hausinternen auch englischsprachigen Ärzte legen einem die besten, auf sich selbst ausgearbeitete individuelle Konzepte vor, wenn man im Bereich Ernährung, Gewichtsabnahme, bei Schmerzen, in punkto Sport, Beauty (mit oder ohne OP), Schönheitsbehandlungen, usw. etwas verändert haben möchte oder der Tatsache auf den Grund gehen möchte, warum man sich unwohl, matt und auch gestresst fühlt. Die Thermalquelle im Hotelkomplex haben wir natürlich täglich 20 Minuten besucht und man konnte danach deutlich spüren, dass sich das Hautbild positiv verändert – ebenso die Spannkraft sowie auch die Mattigkeit der Haut! Außerdem hatten wir Spastreaming, eine Ganzkörper Relax – Massage sowie ein paar kleine Beautyanwendungen für den Körper. Das Spa Team ist wirklich besten geschult und wir haben uns sehr wohl und umsorgt gefühlt. Man wurde bei allen Gesprächen begleitet und war immer darauf bedacht, dass es uns an nichts fehlt. Einen ganz großen besonderen Dank gilt Tatjana, die uns immer mit einem großen Strahlen und ihrer super freundlichen zuvorkommenden Art begrüßt sowie auch teils begleitet  hat – wir kommen bestimmt wieder!
But why did we choose this hotel? Well – a great plus of the Grand Hotel is, of course, the thermal bath, which is directly at the hotel as well as the Long Life Clinic! Thermal baths, wellness treatments, health checks, beauty treatments, cosmetics, spa treatments of any kind with or without thermal water, etc. The doctors, also English speaking, will present the best individual concepts in nutrition, weight loss, pain, with regard to sports, beauty (with or without surgery), beauty treatments, etc., So if you would like to change something or to get to the bottom of the reason why you feel uncomfortable, dull and stressed it's the best thing you can do. The thermal source in the hotel complex we have visited 20 minutes daily and afterwards you could clearly feel that the skin image changes positively – as well as the tension as well as the fatigue of the skin! We also had spastreaming, a whole body relaxation massage and a few small beauty treatments for the body. The spa team is really the best and we felt very comfortable and cared for. They were accompanied at all conversations and were always anxious that we were missing anything. A very special thanks to lovely Tatjana who always welcomed us with a great blaze and their super friendly and kind type – we will definitely come back!
Das Highlight der Long Life Clinic ist aber die Long Life Formula, die von Dr. Lucia Magnani entwickelt wurde. Sie ist ebenso der CEO der Terme di Castrocaro. Bei diesem individuellen entwickelten Programm geht es um einen ganzheitlicheren, gesünderen Lebensstil, bei dem sieben Pfade entwickelt wurden, die alle einen anderen Fokus auf das eigene Leben setzen.
Clean – die Entgiftung
Weight Loss – Gewichtsverlust
Evergreen – Straffung der Muskeln und Reduzierung von Cellulite
Relax – Reduzierung von Stress
Energy – Steigerung der körperlichen Grundfitness
Sport – Optimierung des Sportprogramms
Re-Start – komplette Regeneration, bspw. nach Krankheiten oder OP's
But the highlight of the Long Life Clinic is the Longlife Formula which was founded by Lucia Magnani. She is also the CEO of Terme di Castrocaro. This individual developed program is about a holistic, healthier lifestyle, in which seven paths have been developed, all with the focus on one's own life.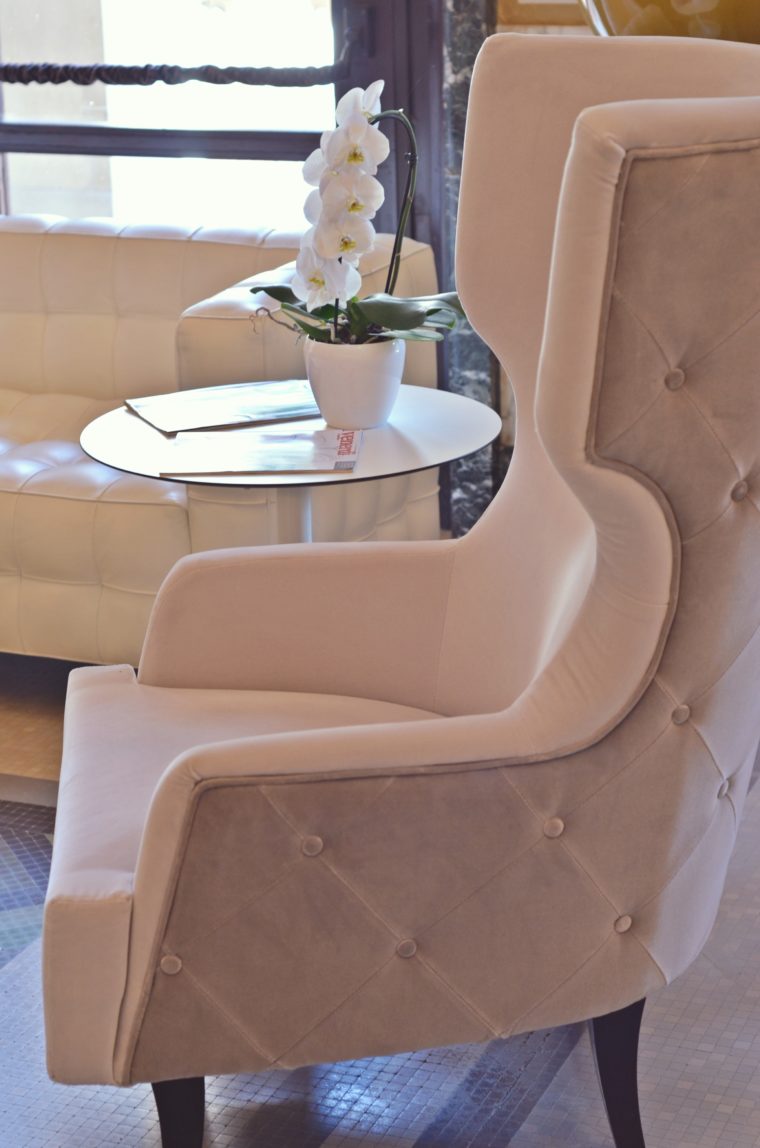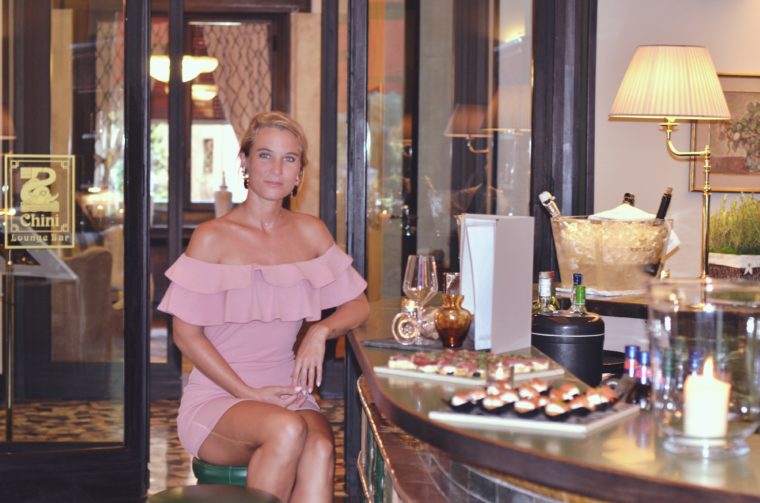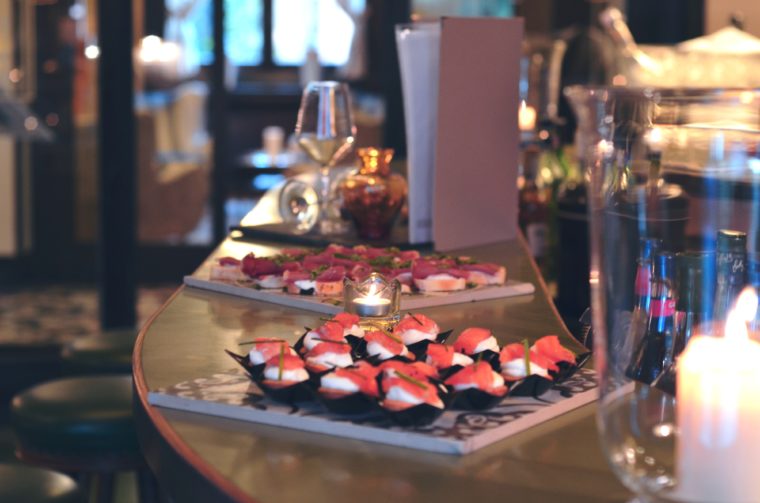 (In liebevoller Zusammenarbeit mit Terme di Castrocaro)