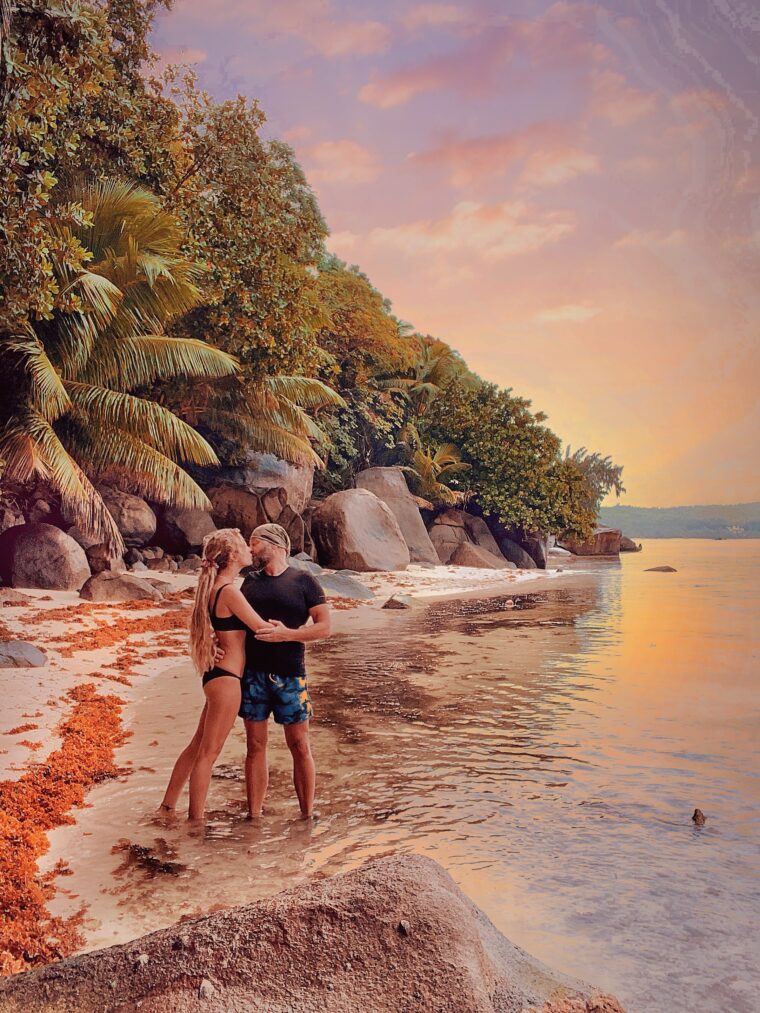 Die Seychellen, eine wunderschöne Inselgruppe im Indischen Ozean. Die Hauptinsel Mahé durfte ich schon vor einigen Jahren sehen, nun hat es mich das zweite Mal mit meiner besseren Hälfte auf dieses fantastische Fleckchen Erde verschlagen. Und ich kann immer noch sagen: Die Seychellen MUSS man im Leben gesehen und vor allem genossen haben! Die Vegetation ist der Wahnsinn; alles kunterbunt – nicht zu vergessen die Traumstrände mit den Felsen, die aussehen als wären sie aus Pappmaché modelliert worden. Residiert haben wir im Hilton Seychelles Northolme Resort, welches sich nordwestlich auf der Hauptinsel Mahé befindet und ca. 20 Minuten von der Hauptstadt Victoria entfernt ist. Hier bekommt man alles, was das Herz begehrt; Zwei Strände direkt vor der Tür, einen Gemeinschaftspool, mehrere Restaurants, einen Spa- und Fitnessbereich, den bekannten langen Beau Vallon Strand fußläufig entfernt mit seinen Verkaufsständen und Restaurants, und natürlich schöne großzügige Hotel-Villen, in denen man in Ruhe seine Privatsphäre genießen kann. Manche sind etwas auf dem Hügel gelegen mit oder ohne Privatpool, manche Holzvillen sind direkt unten am Strand – so hat man Meeresrauschen 24 Stunden am Tag. Ein Traum! Wir hatten die Möglichkeit, beides zu testen. Mein Favorit waren jedoch die Villen mit Privatpool. Wenn wir vereisen, möchten wir unsere Privatsphäre und da kommen diese Waterfront Villen mit Private Pool gerade richtig. Die 14 Tage gingen vorbei wie im Flug und wir haben den Aufenthalt im Hilton Resort auf den Seychellen sehr genossen. Beschäftigt haben wir uns mit Ausflügen nach La Digue (eine Insel, auf der man sich mit dem Fahrrad fortbewegt und welche bekannt für Werbespots ist, da sie die schönsten Strände der Welt hat!), sowie mit ganz viel schwimmen, lesen, Hörbüchern & Podcasts. Außerdem haben wir einen Schnorchel Ausflug mit einem Katermeran auf die einsame Insel Moyenne Island gemacht, auf der man nur eine Bar sowie einen Hund findet, der dort lebt (und lustigerweise Dreads hat). Bekannt ist die Insel Moyenne Island aufgrund der Riesenschildkröten. Des Weiteren haben wir einen Helikopterflug über die Hauptinsel Mahé genossen sowie mehrmals einen Taxifahrer für einen Pauschalpreis geordert, der uns die ganze Insel mit verschiedenen kleinen Hotspots gezeigt hat. Empfehlen können wir euch noch den Norden der Hauptinsel Mahé (schöne lange einsame Strände), sowie den südlichen Teil mit seinen wunderschönen Luxus-Resorts. Außerdem noch folgende Punkte; Baie Lazare, Sunset Beach, Playa Anse Takamaka (Villa Chez Batista), Glacis Beach.
Die Zeit auf den Seychellen haben wir so sehr genossen, dass wir am Ende der 14 Tage nicht mehr nach Hause wollten- und das kommt selten vor! Wir haben uns in unserem Hotel so wohl gefühlt und haben die Zeit einfach nur auf unserer privaten Terrasse gelegen, die Aussicht und die Sonne genossen, und dabei Audible gehört. Bei Audible können wir komplett abschalten! Momentan gibt es eine tolle Rubrik zum Abtauchen – Fantasywelten! Ein wunderschönes spannendes Genre, welches einen richtig fesselt. Was macht ihr, wenn ihr im Urlaub endlich Zeit für derartige Dinge habt, die einfach Balsam für die Seele sind? Hört ihr auch über Audible? Oder seid ihr eher die klassischen Leseratten? Ich mag den Geruch und originale Literatur in meinen Händen auch sehr, doch wenn es so heiß ist und man von der Sonne geblendet ist, präferiere ich doch sehr den Luxus von Hörspielen. Wenn ich zu Hause in meine Fantasywelten eintauche, mache ich während dessen den Haushalt, bin beim Sport oder habe eine lange Autofahrt vor mir. Wohin geht eure nächste Reise?
The Seychelles, a beautiful group of islands in the Indian Ocean. The main island, Mahé, I was allowed to see a few years ago, now it has taken me the second time with my husband on this fantastic patch of earth. And I can still say: The Seychelles MUST have seen in life and especially enjoyed! The vegetation is insane; everything is colorful – not to forget the dream beaches with the rocks which look as papier-mâché. We stayed at the Hilton Seychelles Northolme Resort which is located northwest on the main island of Mahé and about 20 minutes from the capital Victoria. Here you get everything your heart desires; Two beaches right on your doorstep, a community pool, several restaurants, a spa and fitness area, the famous long Beau Vallon beach within walking distance with its stalls and restaurants, and of course beautiful spacious hotel villas where you can enjoy your privacy in peace. Some are located a bit on the hill with or without a private pool, some wooden villas are directly down on the beach – so you have ocean sounds 24 hours a day. A dream! We had the opportunity to try both. My favorite, however, were the villas with private pools. When we travel, we want our privacy and that's where these Waterfront Villas with Private Pool come in handy. The 14 days flew by and we really enjoyed our stay at the Hilton Resort in the Seychelles. We kept ourselves busy with trips to La Digue (an island where you get around by bike and which is famous for commercials because it has the most beautiful beaches in the world!), as well as lots and lots of swimming, reading, audio books & podcasts. We also took a snorkeling trip with a Katermeran to the deserted island of Moyenne Island, where you'll only find one bar as well as a dog that lives there (and funnily enough, has dreads). Moyenne Island is famous because of the giant tortoises. Furthermore we enjoyed a helicopter flight over the main island Mahé as well as several times a cab driver for an all-inclusive price, who showed us the whole island with different small hotspots. We can recommend the north of the main island Mahé (beautiful long lonely beaches), as well as the southern part with its beautiful luxury resorts. In addition, the following points; Baie Lazare, Sunset Beach, Playa Anse Takamaka (Villa Chez Batista), Glacis Beach.
We enjoyed our time in the Seychelles so much that we didn't want to go home at the end of the 14 days- and that rarely happens! We felt so comfortable in our hotel and spent the time just lying on our private terrace, enjoying the view and the sun, listening to Audible. With Audible, we can completely switch off! Right now there is a great section to dive into – Fantasy Worlds! A wonderful exciting genre that really captivates you. What do you do when you finally have time on vacation for these kinds of things that are just balm for the soul? Do you also listen to Audible? Or are you more of the classic bookworms? I like the smell and original literature in my hands a lot too, but when it's so hot and you're blinded by the sun, I still very much prefer the luxury of audio plays. When I'm at home immersed in my fantasy worlds, I'm doing household chores, exercising, or have a long car ride ahead of me. Where are you going on your next trip?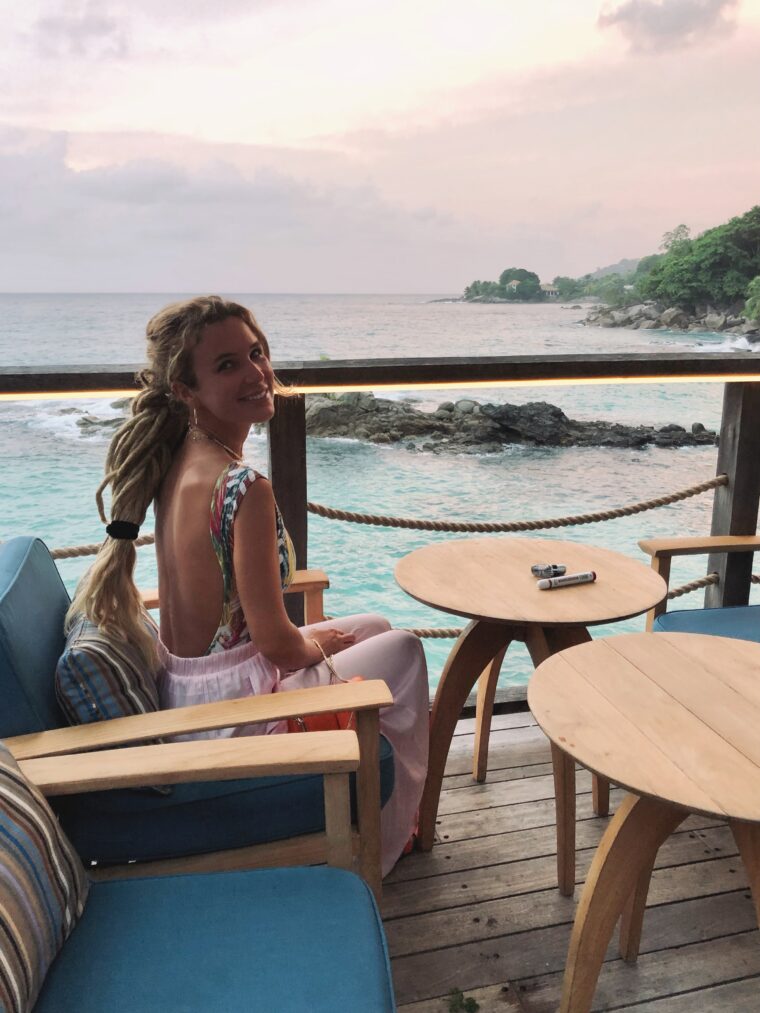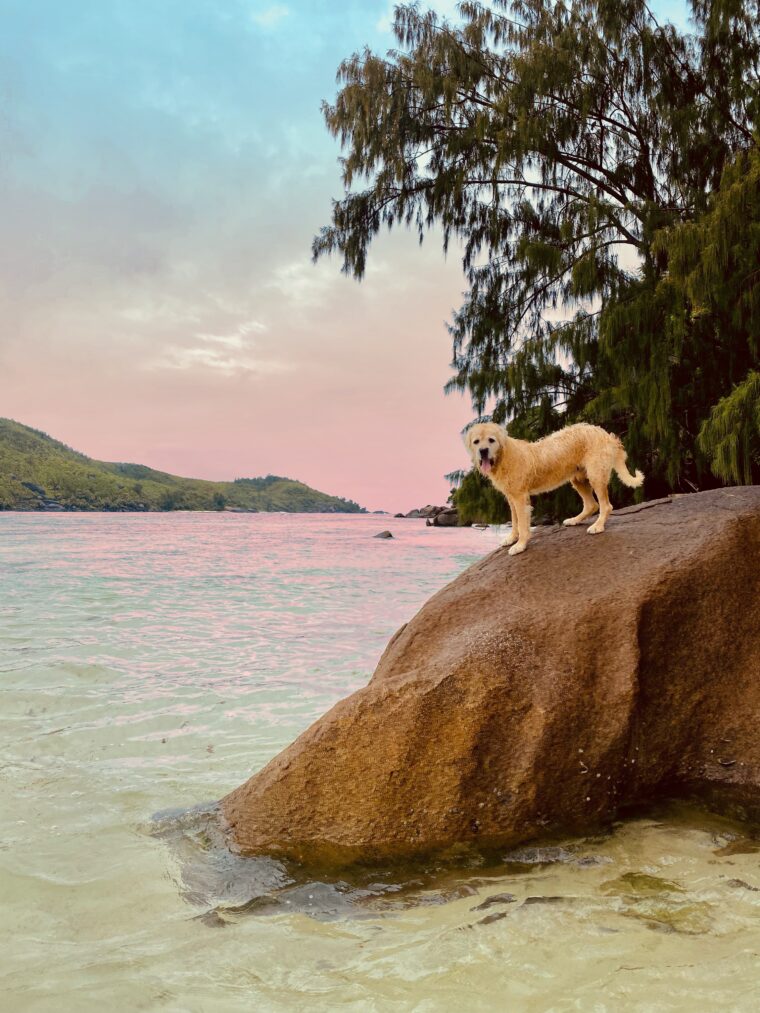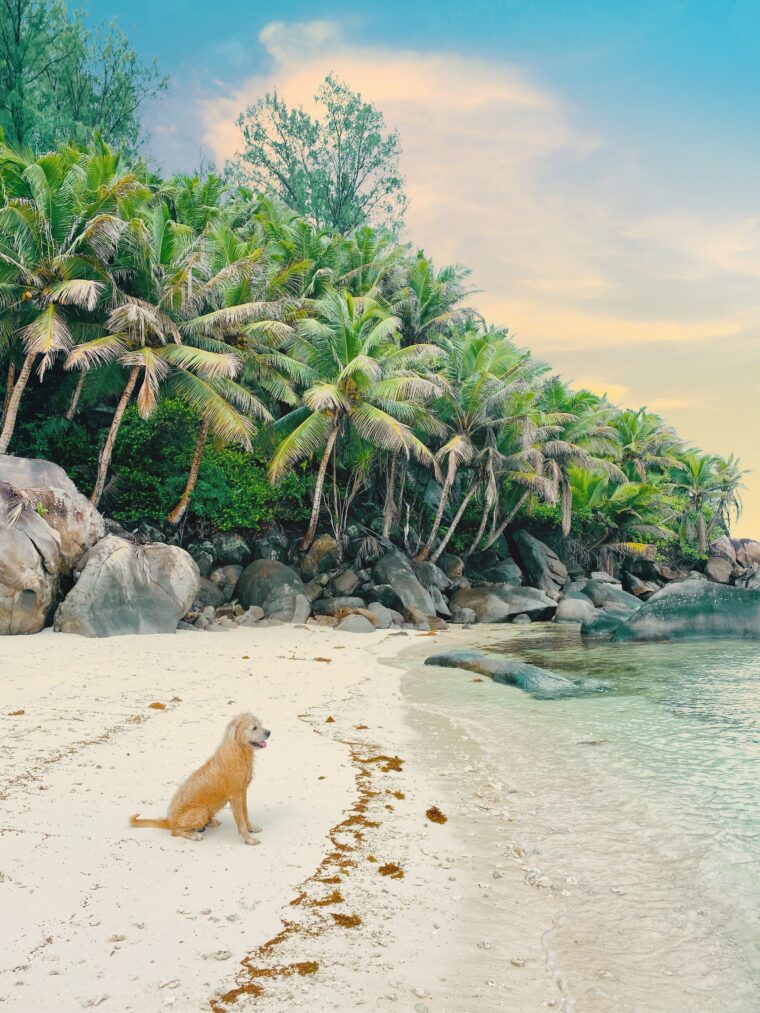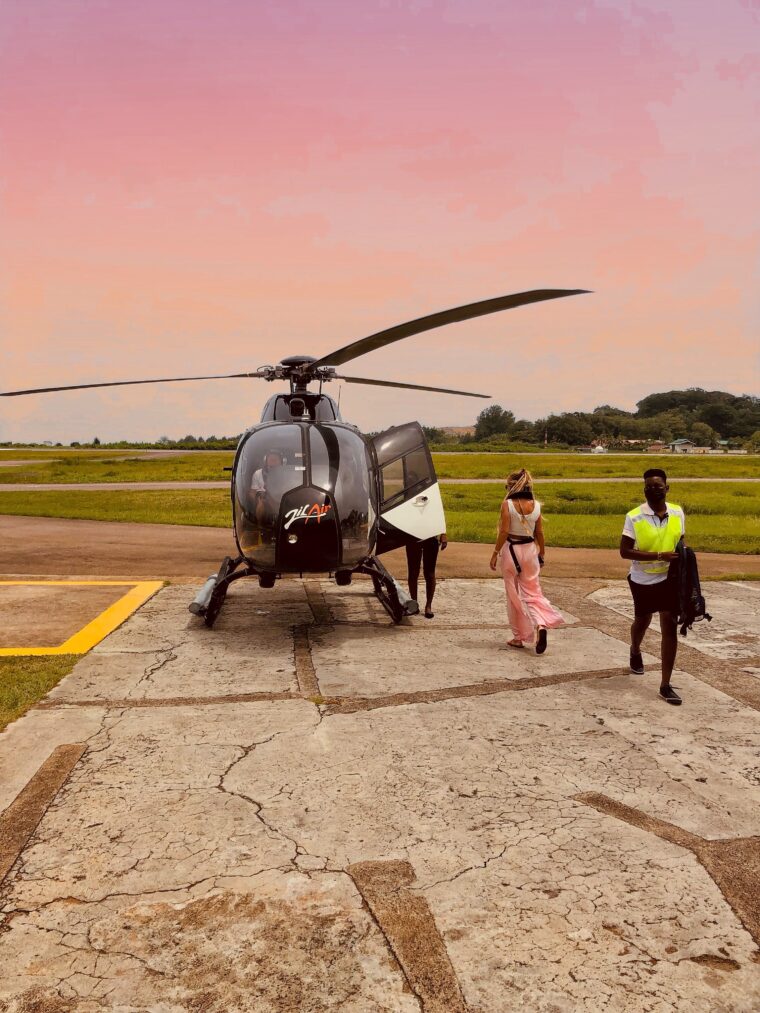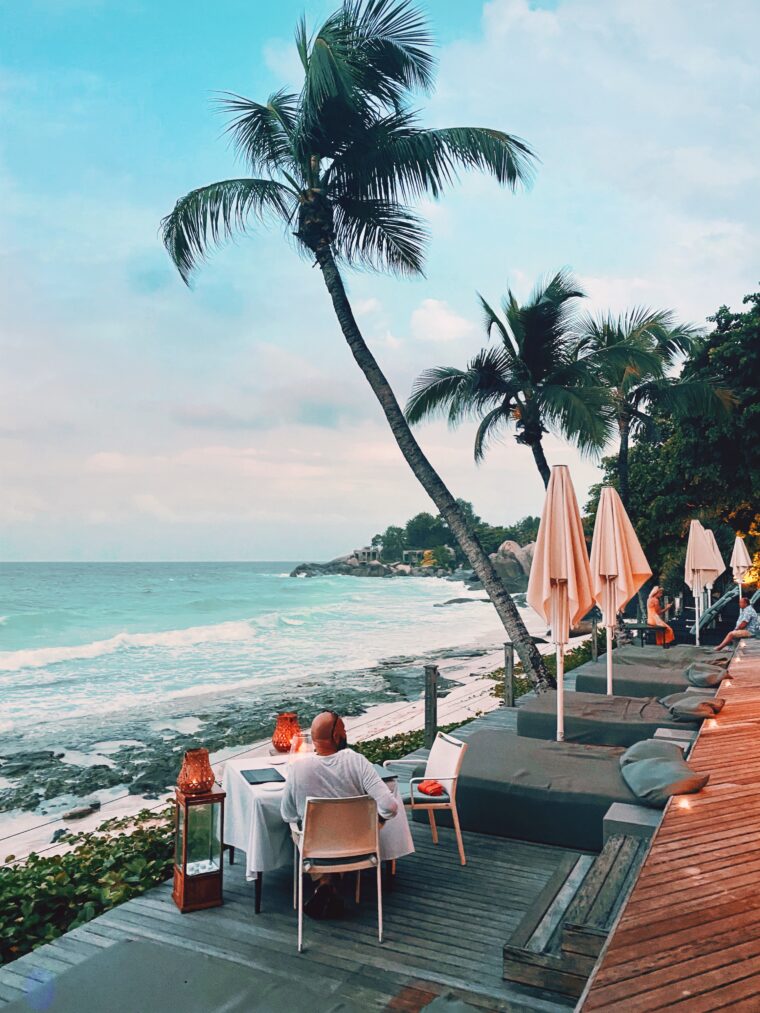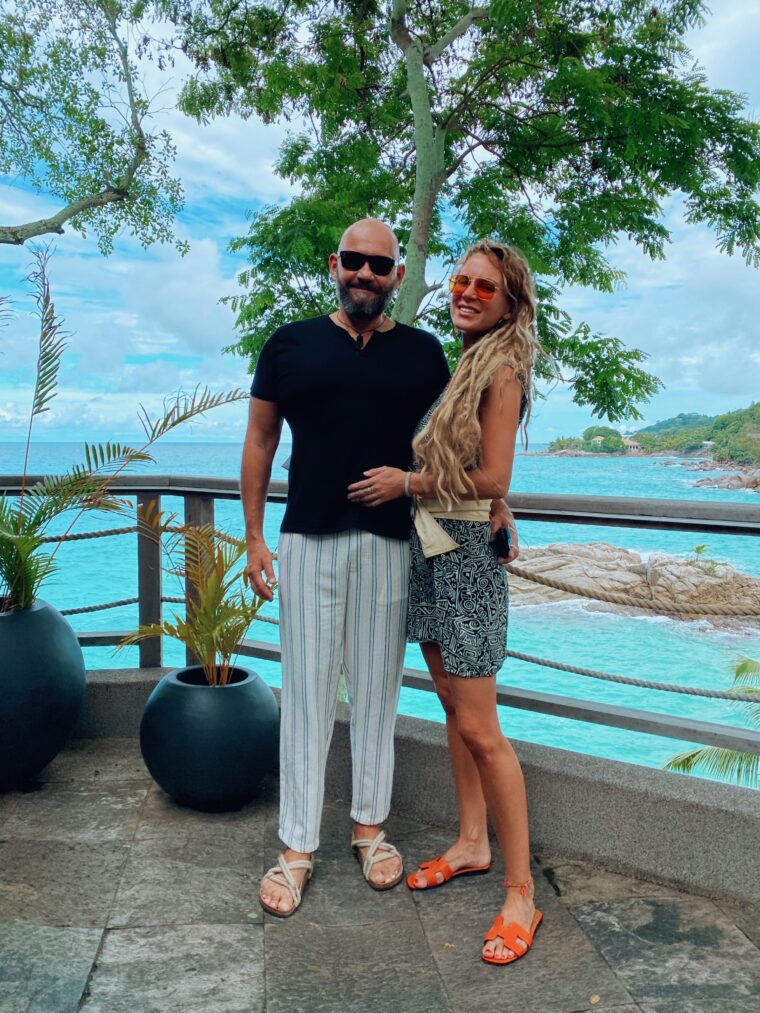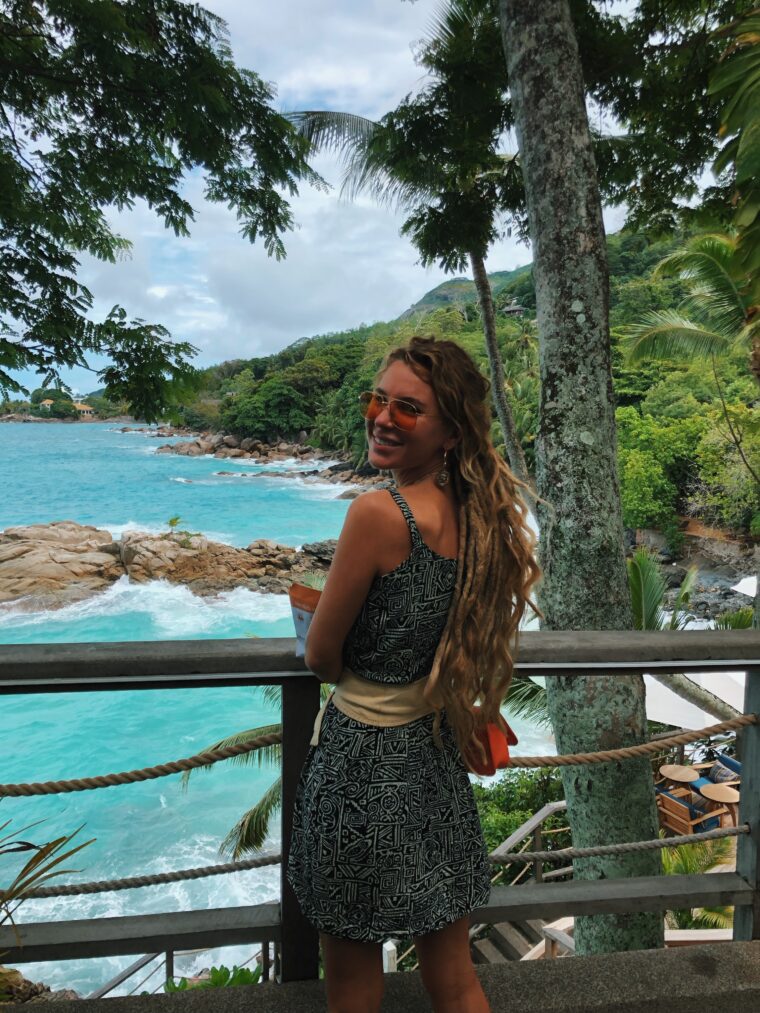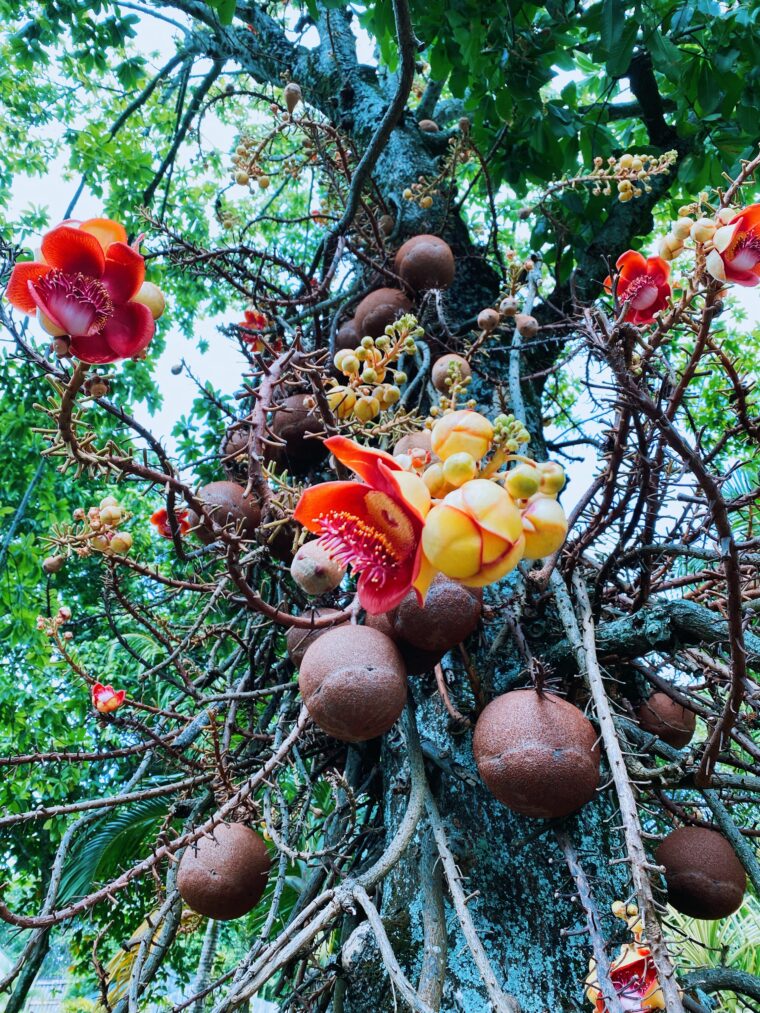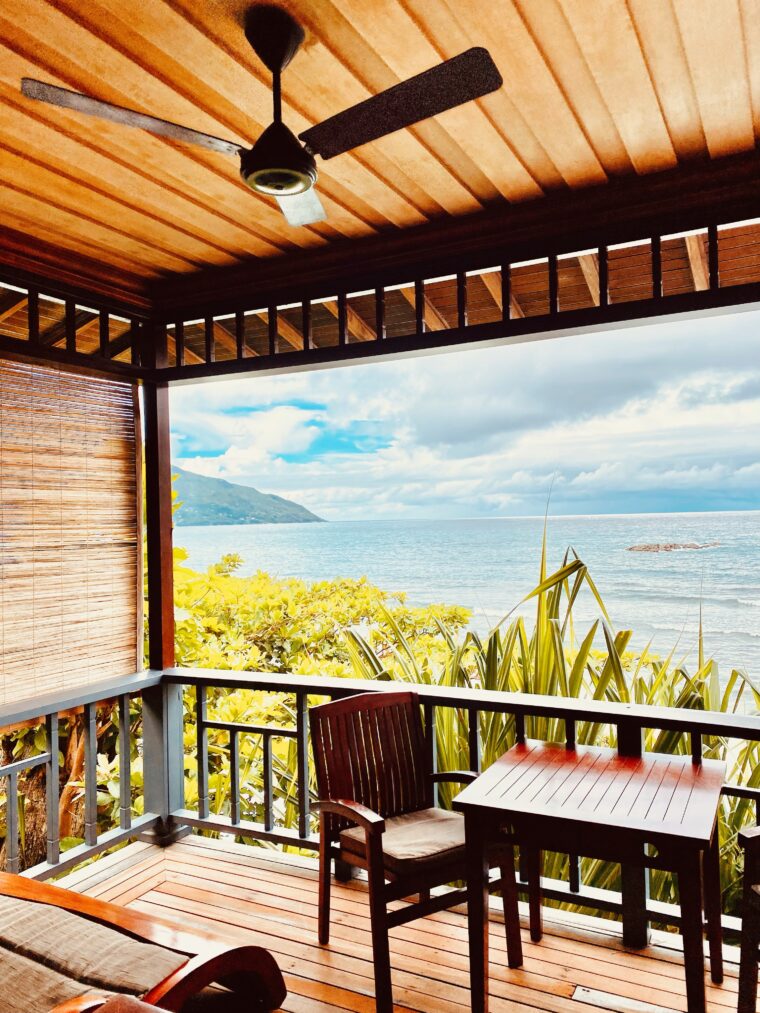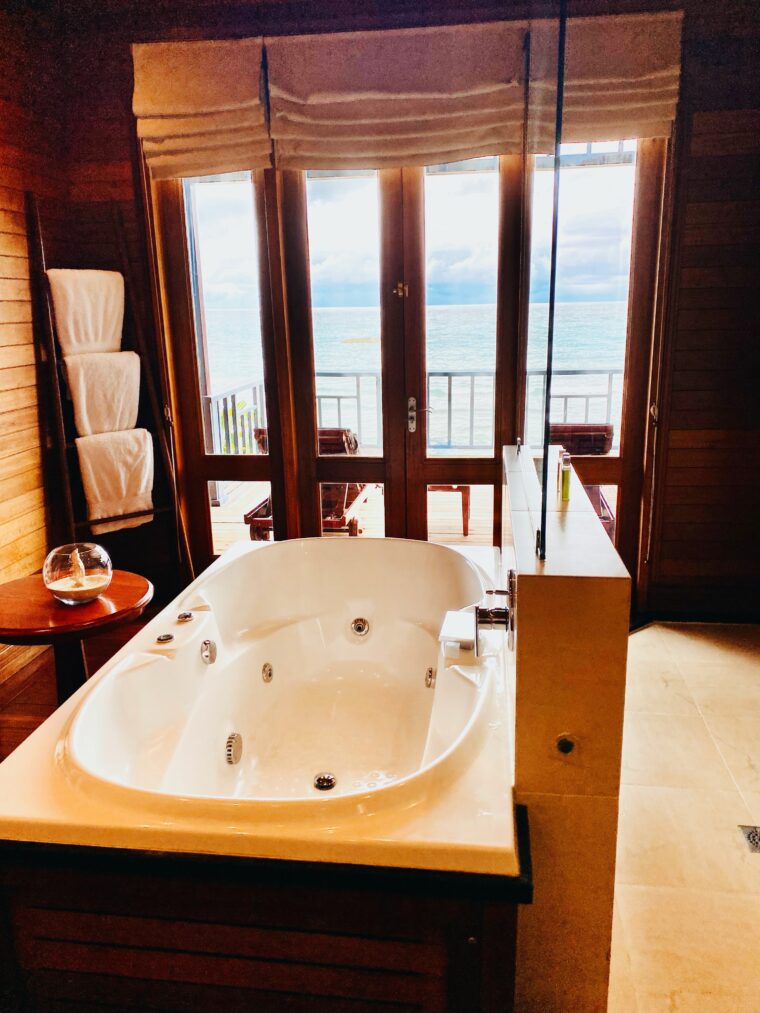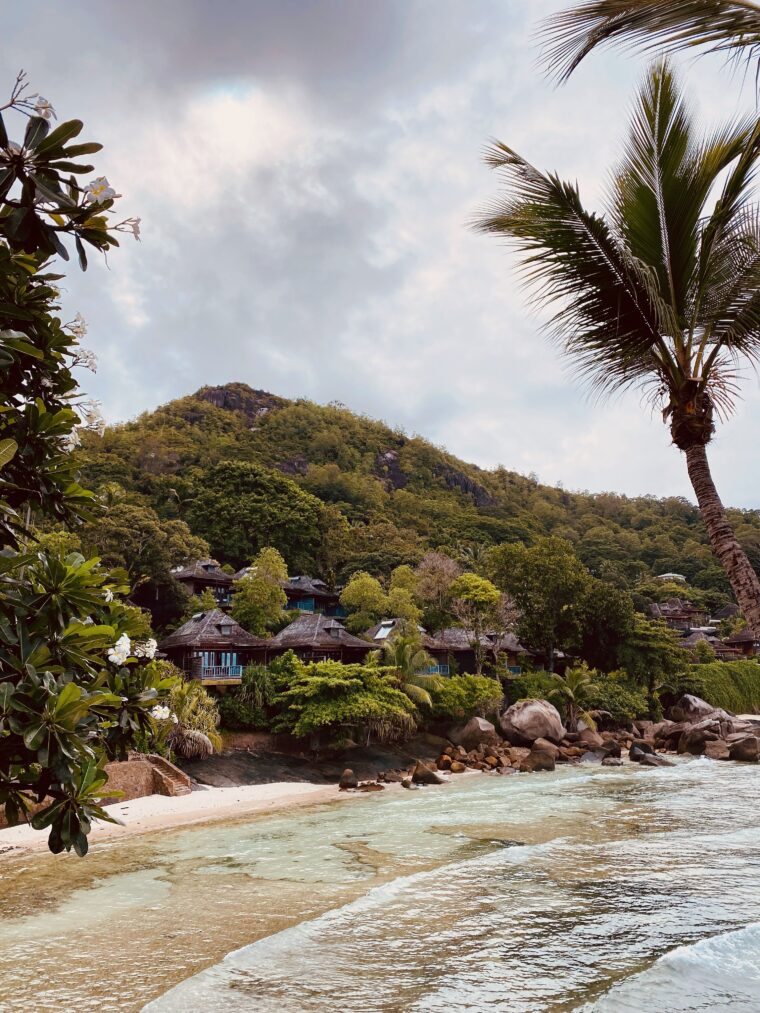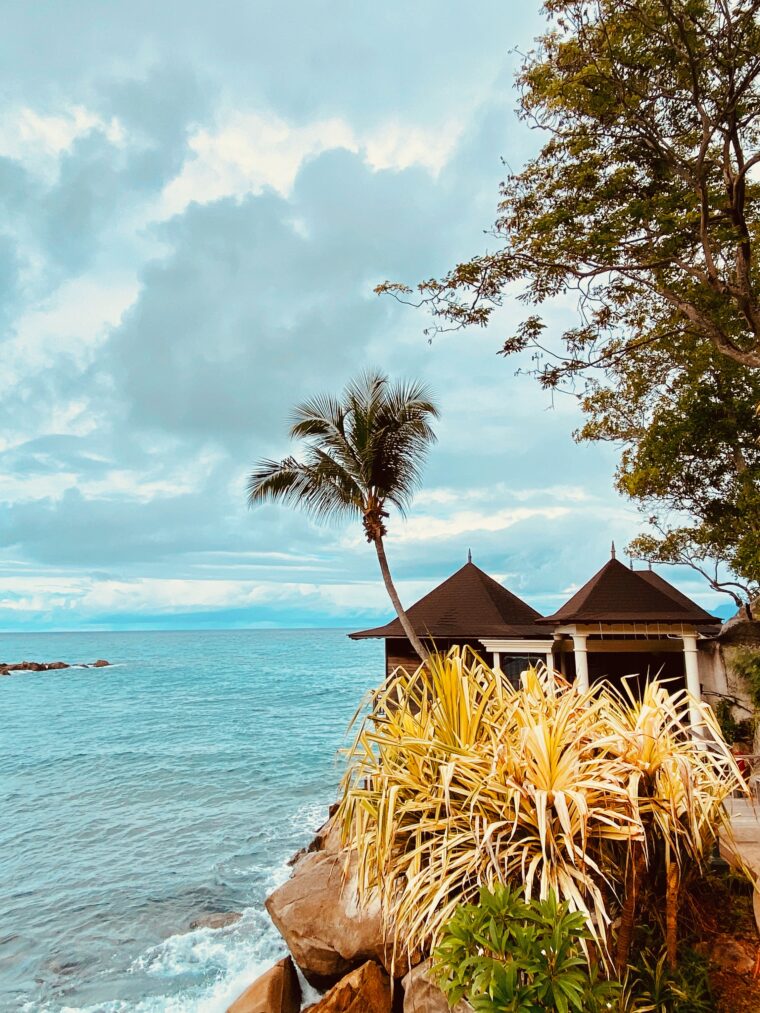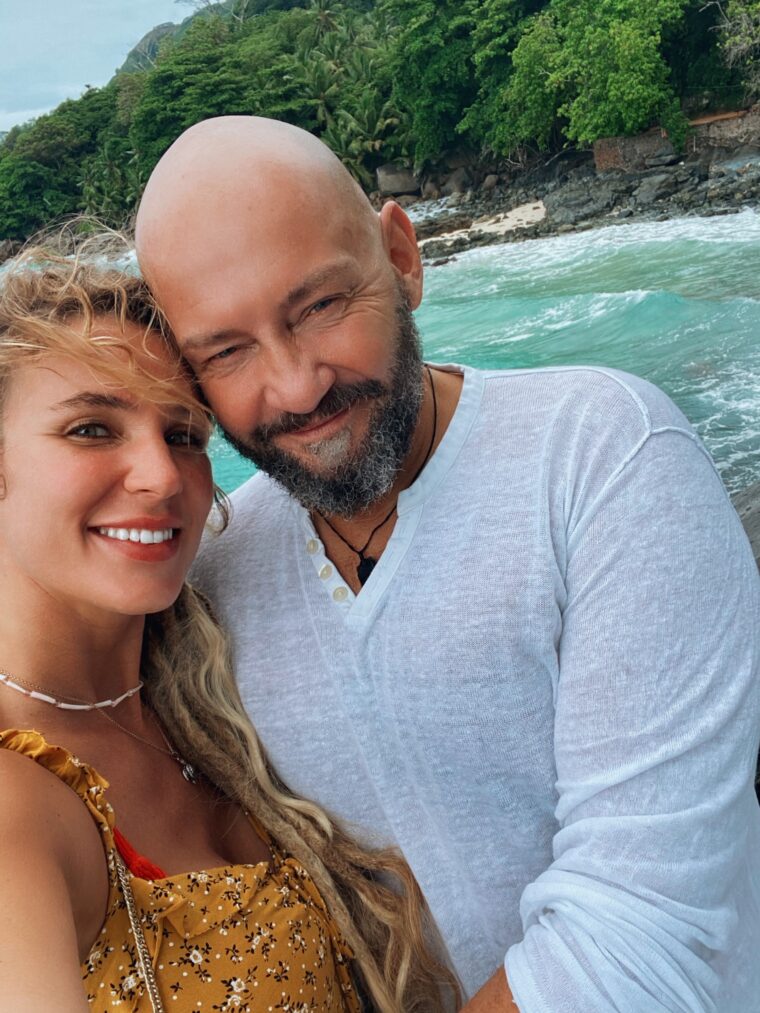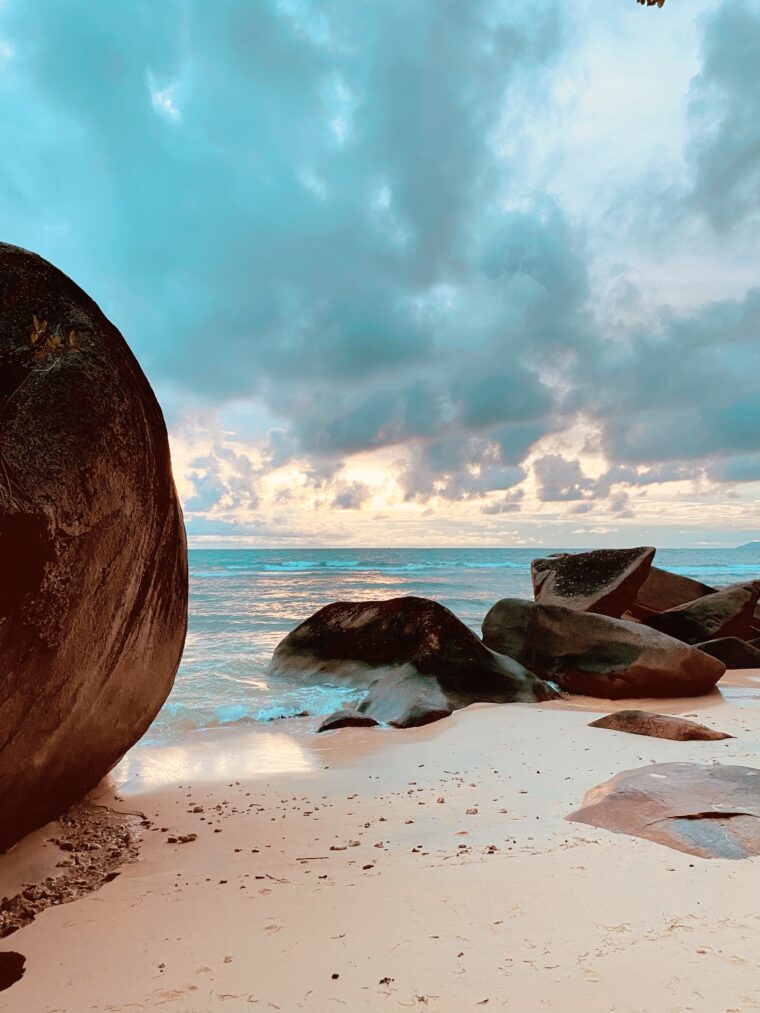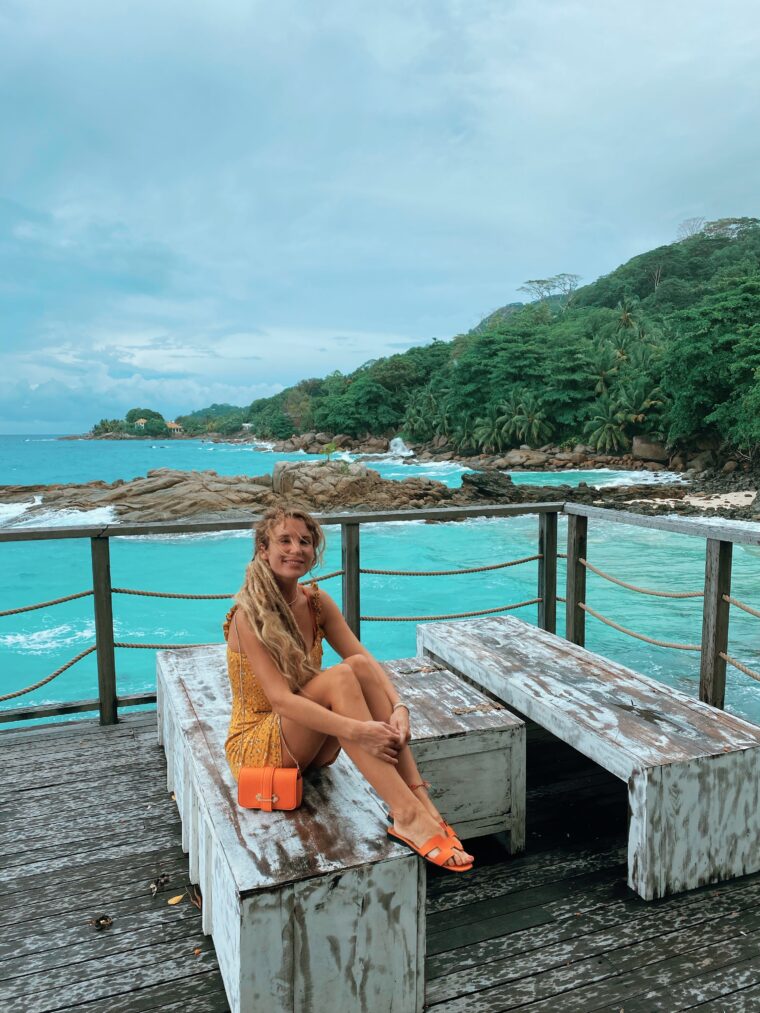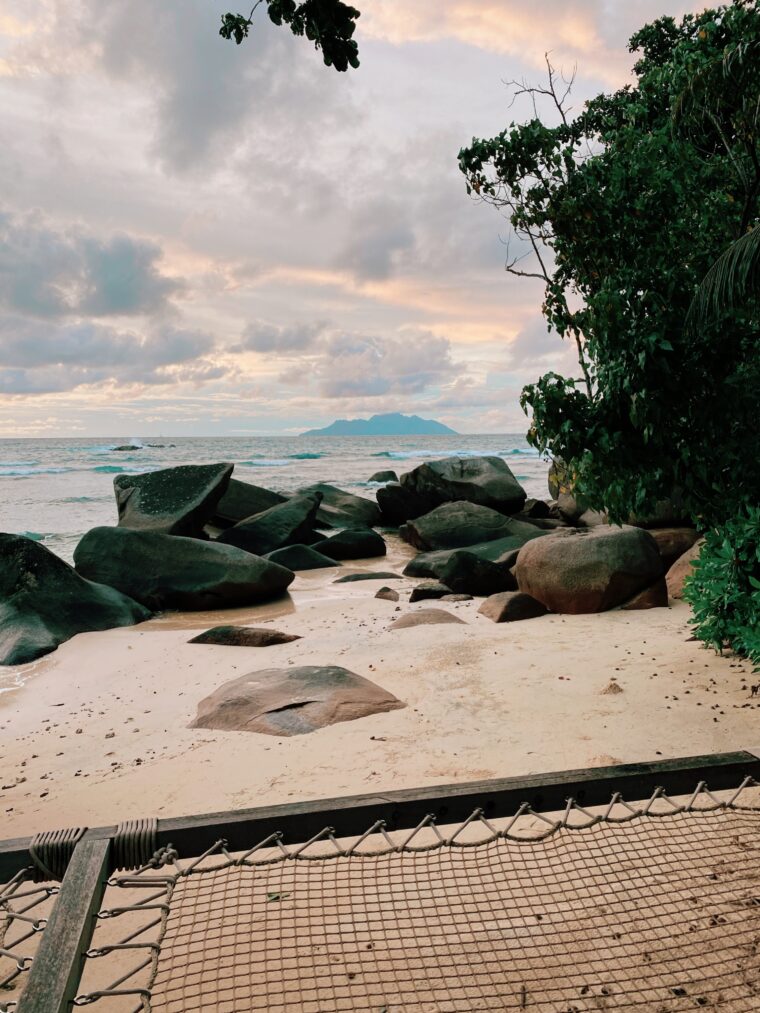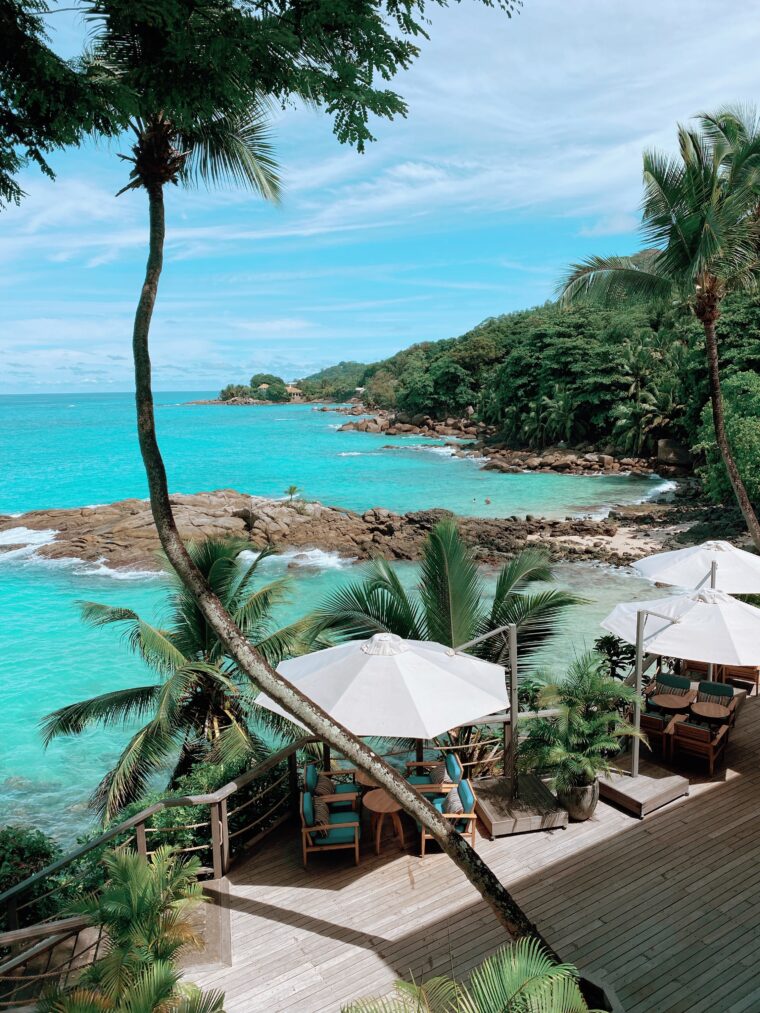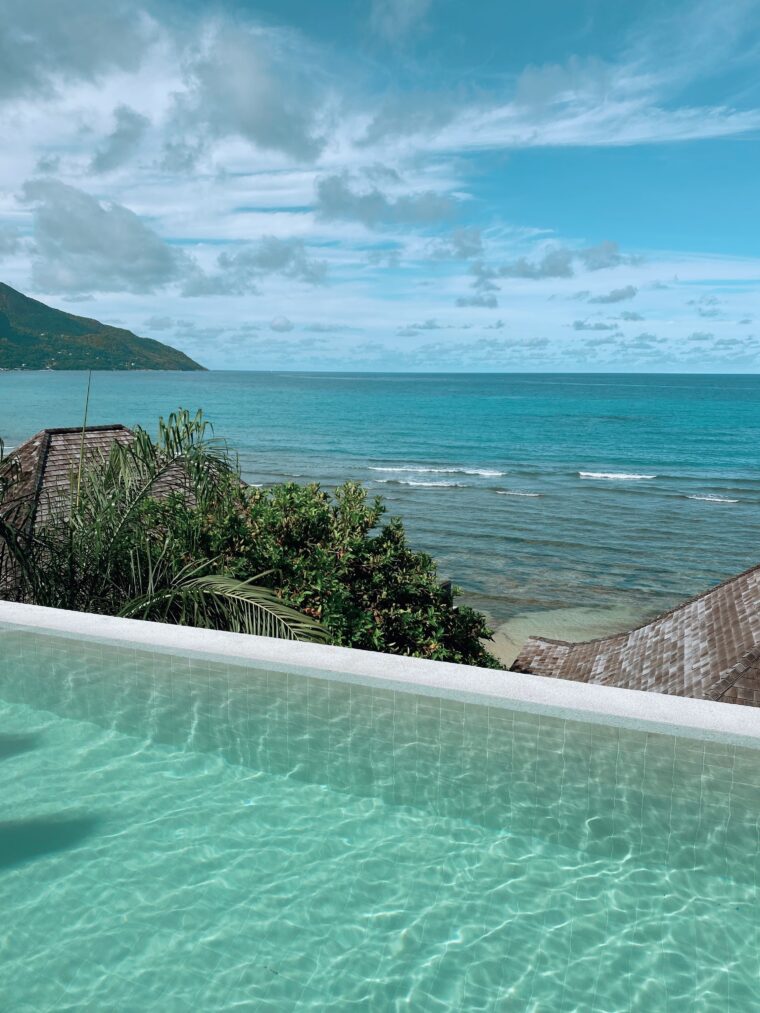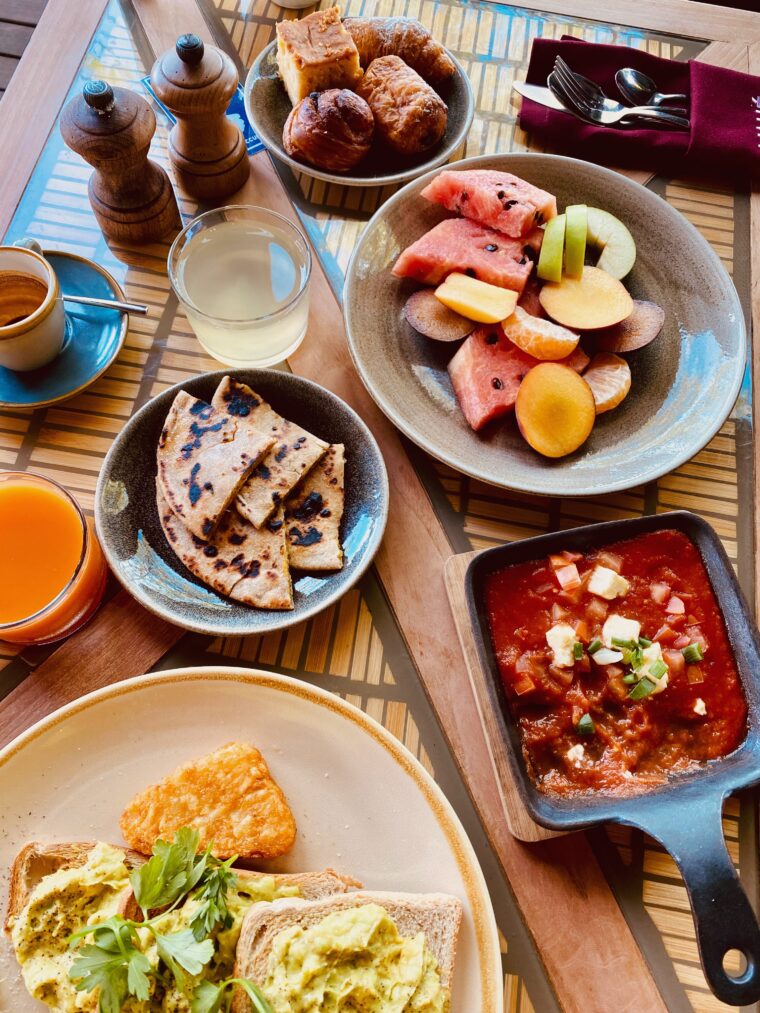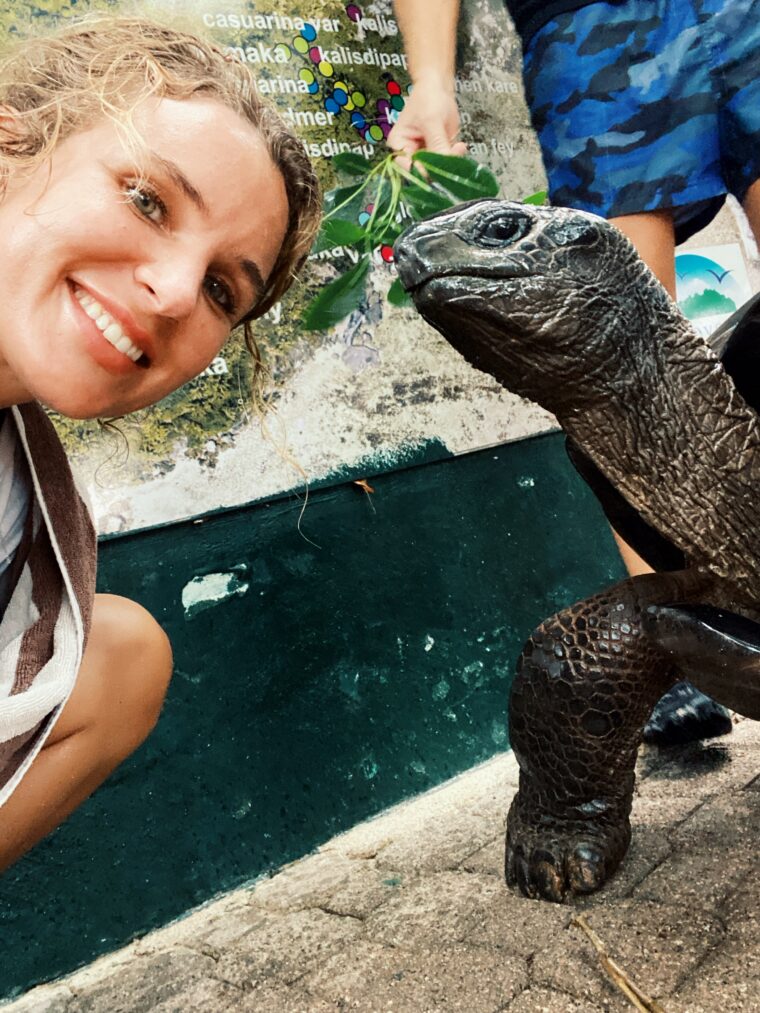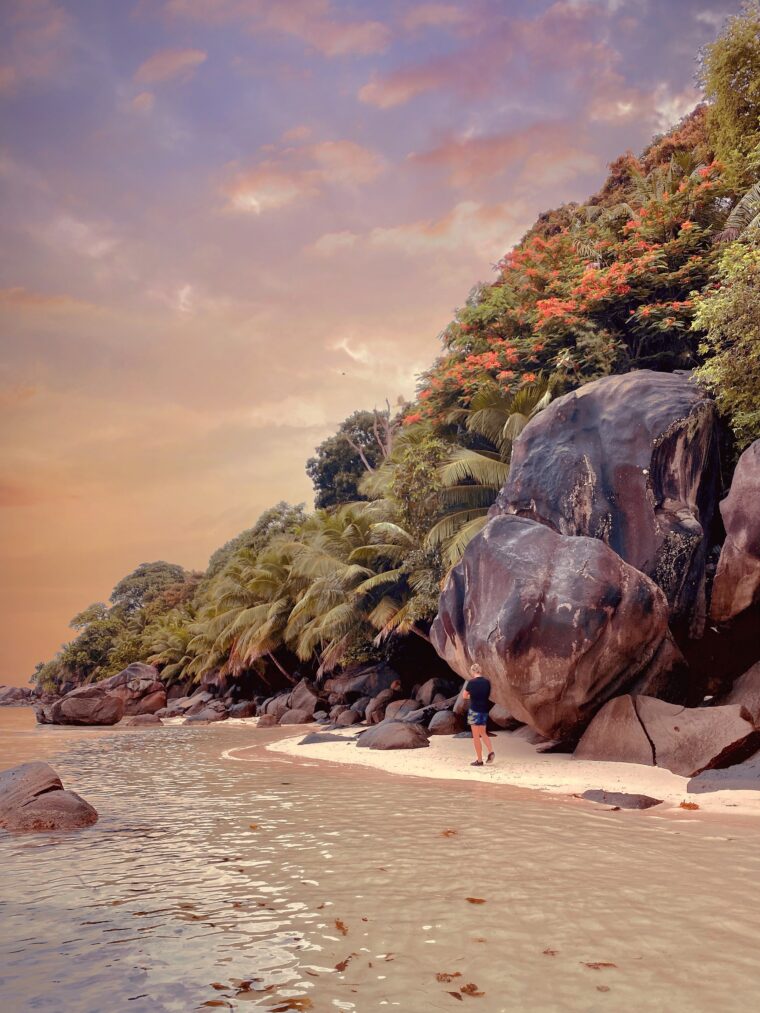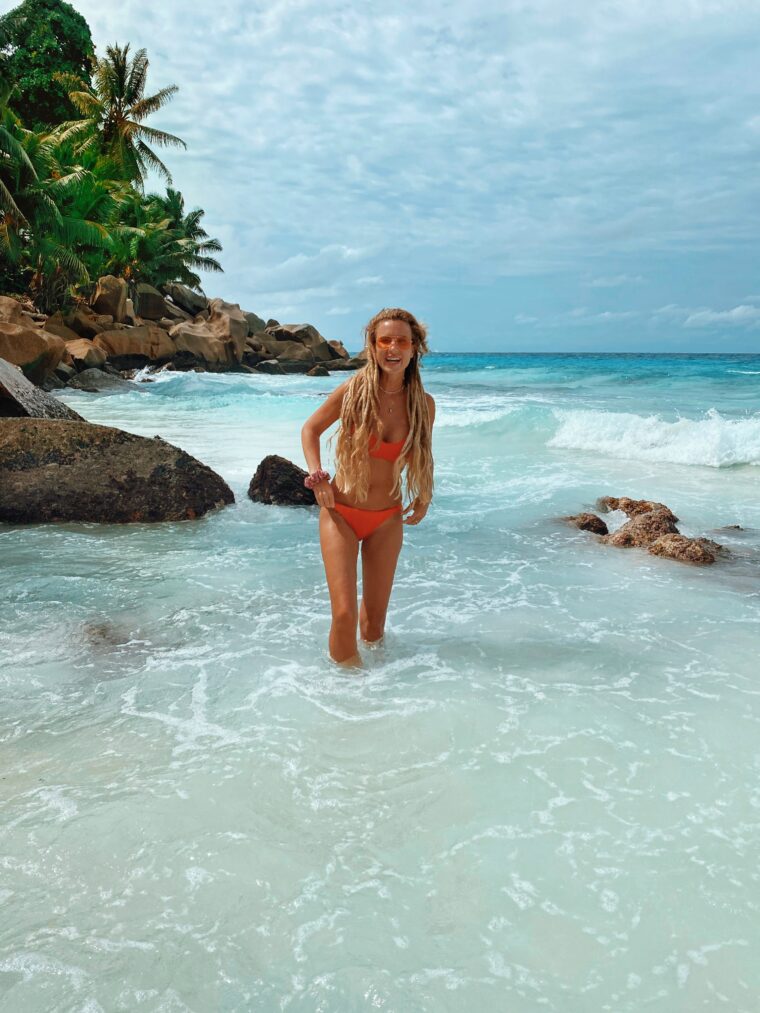 In liebevoller Zusammenarbeit mit Audible