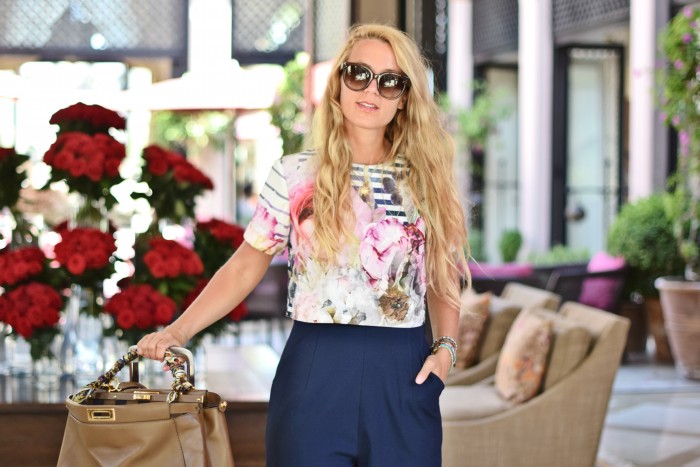 Einen wundervollen Sonntag euch allen! Ich hoffe ihr hattet bis jetzt ein schönes Wochenende! 'Travel in Style', die heutige Headline des Artikels! Wie ihr wisst, bin ich sehr viel unterwegs! Oft sieht man Leute, die recht bequem, unspektakulär und mit weiter Kleidung reisen. Das mache ich teilweise auch, jedoch musste ich über meine letzten Trips feststellen, dass 'stylish sein' und etwas 'fashion' das andere nicht unbedingt ausschließen muss! Es gibt bequeme lange Hosen zum Reisen, die aber dafür einen fetzigen und trendigen Print haben, bequeme Espadrilles oder aber Jumpsuits, wie mein Modell von Ted Baker (welches ihr hier bekommt). Man muss nicht in den 'letzten Fetzen' reisen – es gibt wirklich günstige und stylische Alternativen. (unten aufgeführt habe ich euch einige verlinkt)
Das gleiche Phänomen ist mir aber besonders bei den Koffern aufgefallen: Die meisten Reisenden verwenden schwarze, langweilige Koffer. Beim Reiseziel angekommen, sieht auf den Gepäckbändern jeder Koffer gleich aus und man hat wirklich Probleme, seinen eigenen zu finden. Als ich vor Kurzem in Marrakesch war, war ich heilfroh, dass mein neuer Begleiter von American Tourister in einem hippen Mintgrün daher kommt – sowieso eine meiner liebsten Farben für die warme Jahreszeit! Unsere Koffer hatten extreme Verspätung und wir mussten regelrecht kämpfen, dass wir unsere irgendwann bekamen. Wir haben den Gepäckmenschen durch die Farbe verdeutlichen können, welchen Koffer wir unbedingt sofort brauchen – denn schließlich hat unser Fahrer zum Hotel schon einige Zeit gewartet. Aber auch so ist mein Koffer von American Tourister wirklich super; nicht nur die Farbe hat mich sofort überzeugt, sondern auch das Material: Hartschalenkoffer sowie vier Rollen am Boden, damit das Fortbewegen eines ca 20 kg Koffers auch ohne Probleme in jede Richtung möglich ist, ohne ihn wie bei den alten Koffern kippen zu müssen! Im Innern findet man einige Fächer, die zum Verstauen von Kleinkram praktisch sind sowie auch einige kleine Fächer mit Reißverschluss. Natürlich gibt es auch ein Schloss, damit keiner beim Flughafen auf die Idee kommt, in euren privaten Sachen rumzuwühlen – ich spreche aus eigener Erfahrung! Mein Modell gibt es in mehreren Farben und Größen, ich habe die mittlere Größe gewählt. Wie gefällt euch mein treuer neuer Freund ??? Alles Liebe an euch und genießt euer Wochenende! Eure Maren.
Hello my lovelies! How are you? Hope you have a wonderful weekend! What are your plans for this Sunday? You all know I'm very addicted for travelling. I travel a lot and so I have recognized, that the most people are travelling not in such a stylish way … Yes of course when you are in a airplane for more than 10 hours for example, your clothes have to be comfy and wide, but it's also possilble with hip clothes. Below you can see pants with a trendy print which are perfect for travelling. Or you can choose comfy espadrilles which are really perfect for travelling and of course – very trendy for 2015! I've worn a flower print playsuit from Ted Baker (get it here) and it's so cozy! The same thing I have recognized with suitcases! The most travel people have black and boring looking ones! For me it's very important to have a suitcase which is in another colour! When you are waiting in the hall at the airport of your suitcase, you can see at the baggage conveyor belt: every suitcase looks the same and you have problem to see your own! That's why I'm super happy with my stylish mint-green suitcase from American Tourister! It's a hard protective case with four rolls – so you can move your travel buddy in every direction! Inside you have different fans for your clothes and for small things you take with you. Also the fact that you can close your suitcase with a lock is very practical! What do you think about my new travel buddy? Do you like them? There are different colours and sizes for this model, I've chosen the middle size with mint-green. Below you can discover some really stylish fashion pieces for travelling which aren't too expensive! Happy Weekend, guys! All the best for you, yours Maren.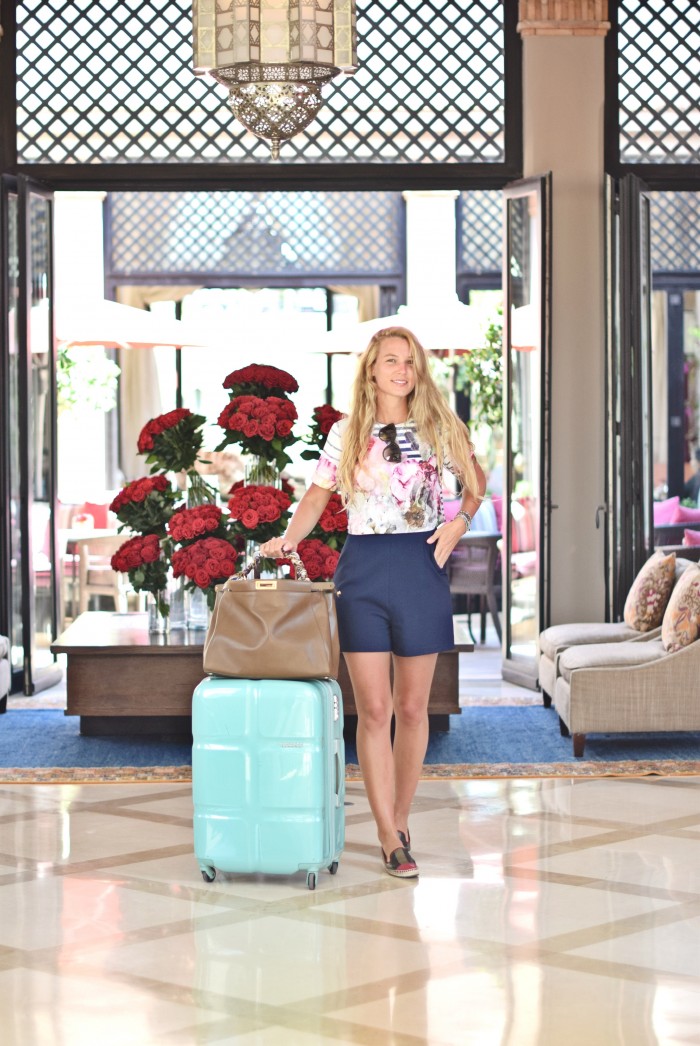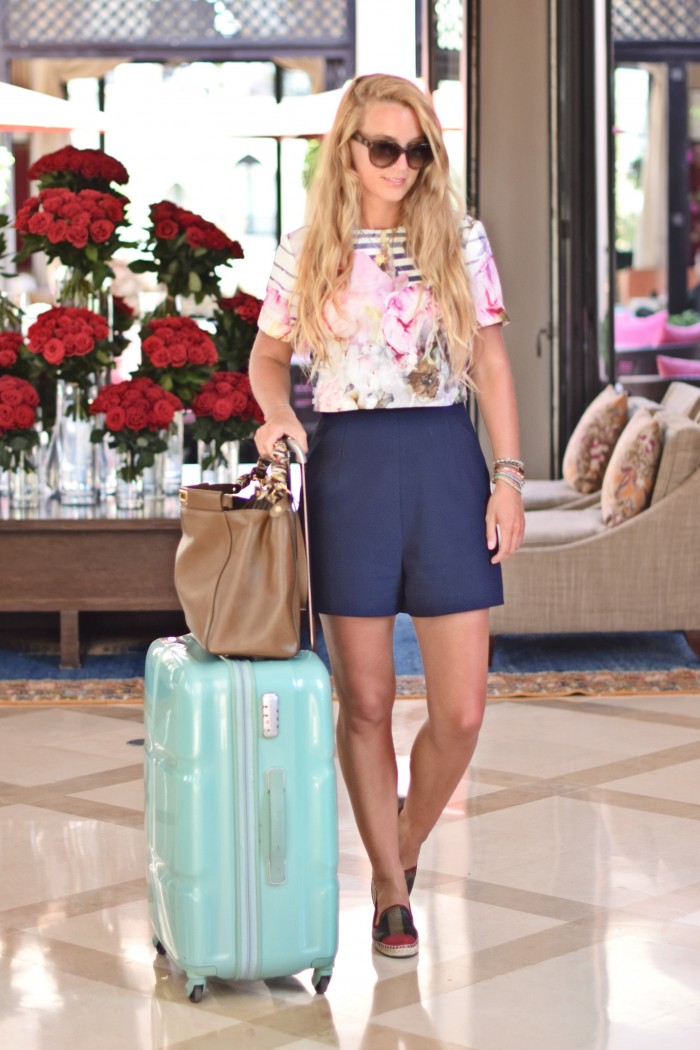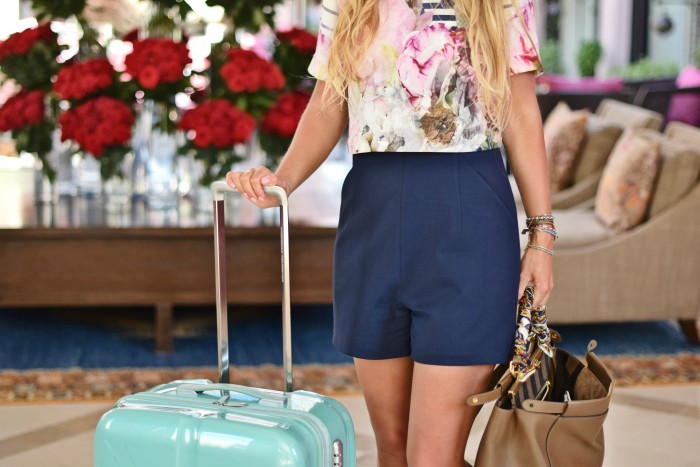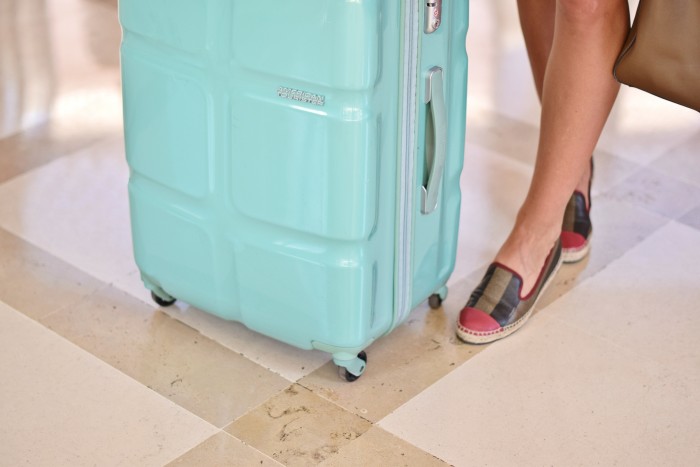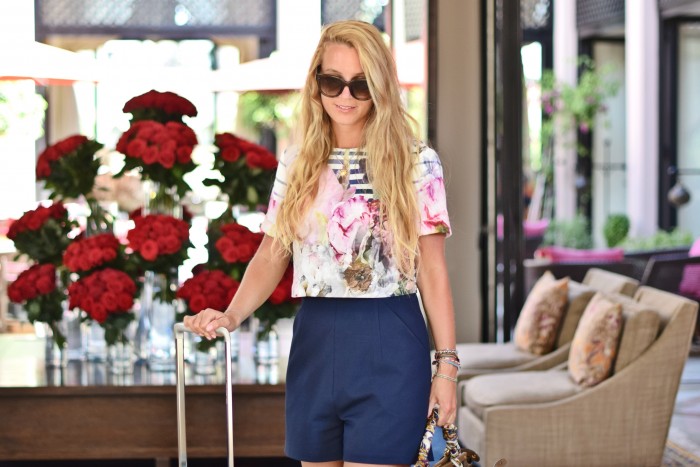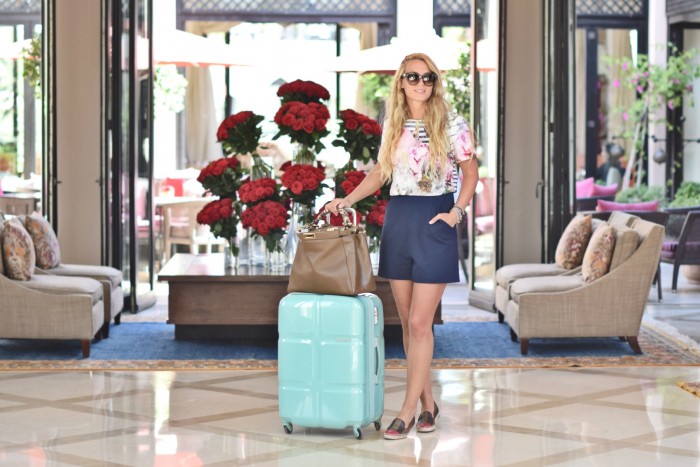 *In liebevoller Zusammenarbeit mit American Tourister