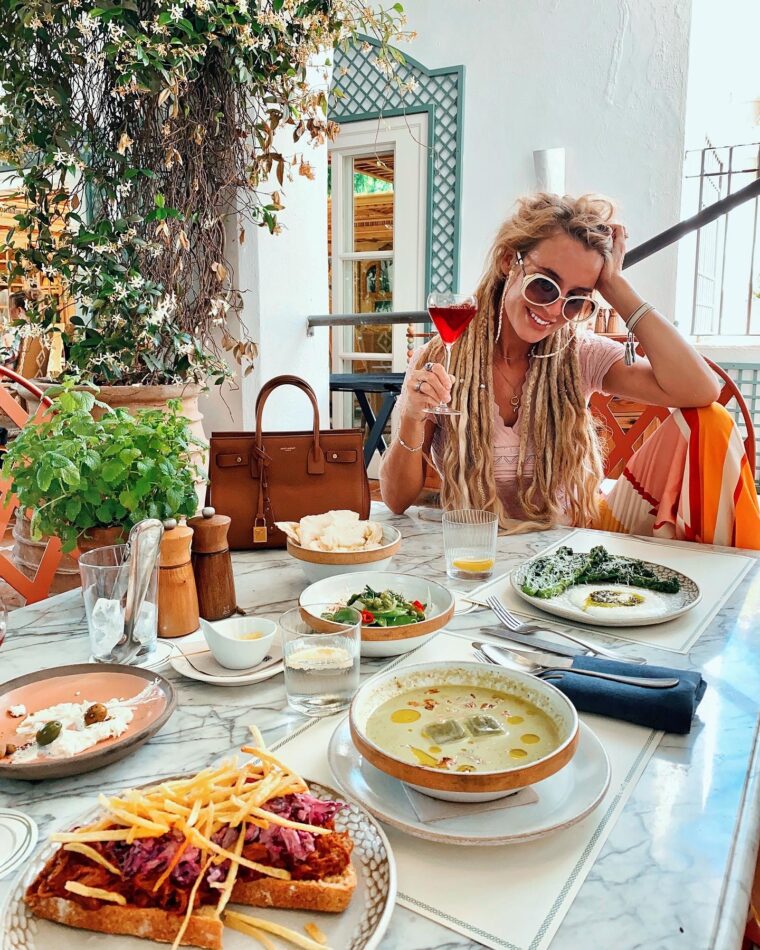 Marbella – der wundervolle Charme der 70er und 80er! Eigentlich genau meine Zeit. Ich liebe Nostalgie und den damaligen Schick gepaart mit der Leichtigkeit des Seins. Und welches Hotel könnte all dies nicht besser umsetzen?! Genau, richtig! Das wunderbare Marbella Club Hotel. Direkt am Meer gelegen und ca. 40 Minuten entfernt vom Flughafen Malaga, liegt diese Oase der Ruhe. Schon beim Betreten fällt auf; hier wurde bis ins kleinste Detail alles geplant. Die kunterbunten Blumen an jeder Ecke, jedes noch so zufällig erscheinende Designobjekt, die Kleidung des Personals sowie die Zimmer und Suiten des Hotels. Die großzügige Lobby besticht durch super freundliches Personal und riesengroße Gemälde mit davor platzierten Blumenvasen. Die Bibliothek befindet sich gleich nebenan- so könnte ich mir auch mein Wohnzimmer vorstellen; mediterraner Schick der vergangen royalen Zeiten! Hier möchte man (also ich!) am liebsten gleich einziehen. Und wer meine vergangenen Wohnungen oder meinen Geschmack bei Interior kennt, der weiß – hier fühle ich mich Zuhause!
Marbella – the wonderful charm of the 70s and 80s! Actually exactly my time. I love nostalgia and the chic of the time coupled with the lightness of being. And which hotel couldn't do all this better?! Exactly; The Marbella Club Hotel. Located directly next to the sea and about 40 minutes away from Malaga Airport, well, you can find this oasis. As soon as you enter you will notice that everything has been planned down to the smallest detail. The colorful flowers in every corner, every seemingly random design object, the clothing of the staff as well as the interior of the rooms and suites of the hotel. The spacious lobby impresses with a warm welcome, a super friendly staff and huge paintings with vases of flowers placed in front of them. The library is right next door- I could imagine my living room like this; Mediterranean chic of past royal times! Here you (so I!) would like to move in right away. And who knows my past apartments or my taste in interior design, who knows – here I feel at home!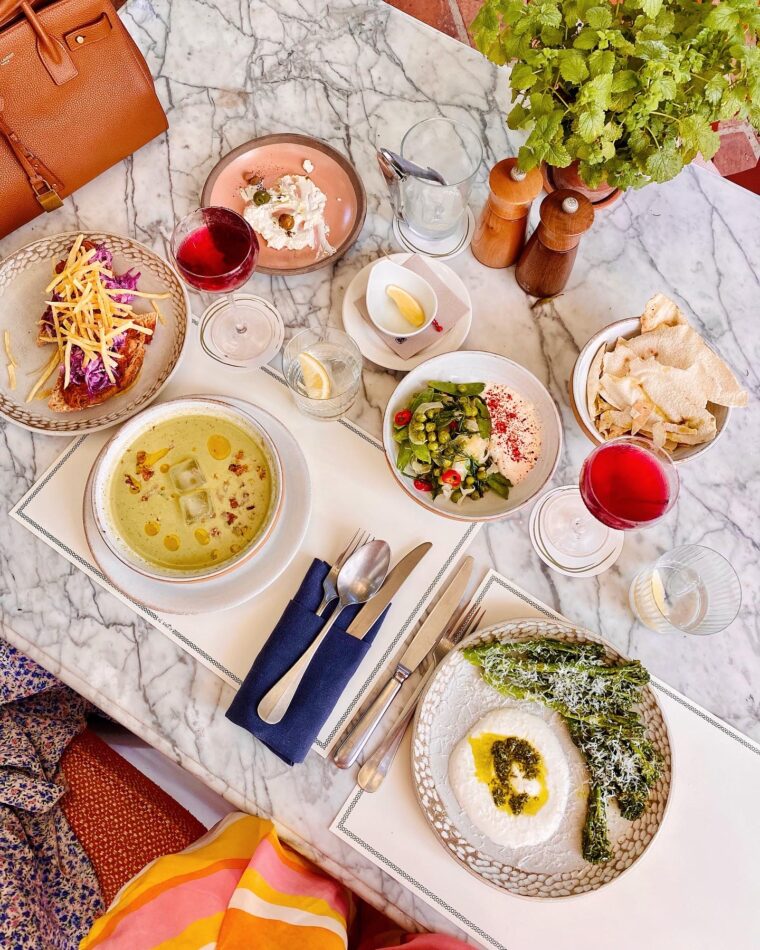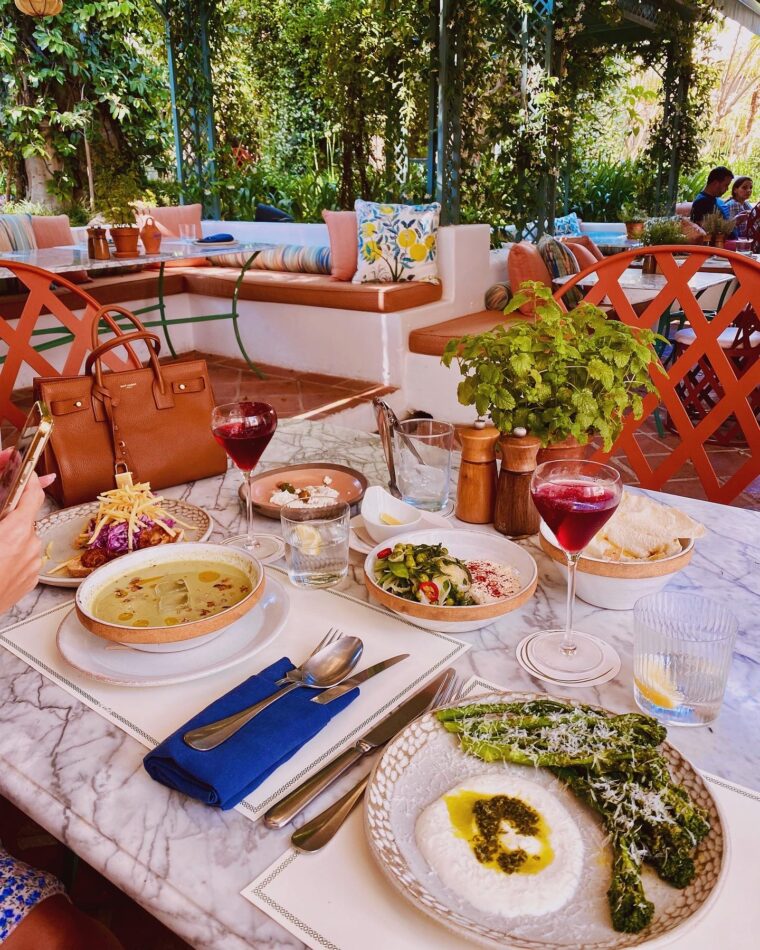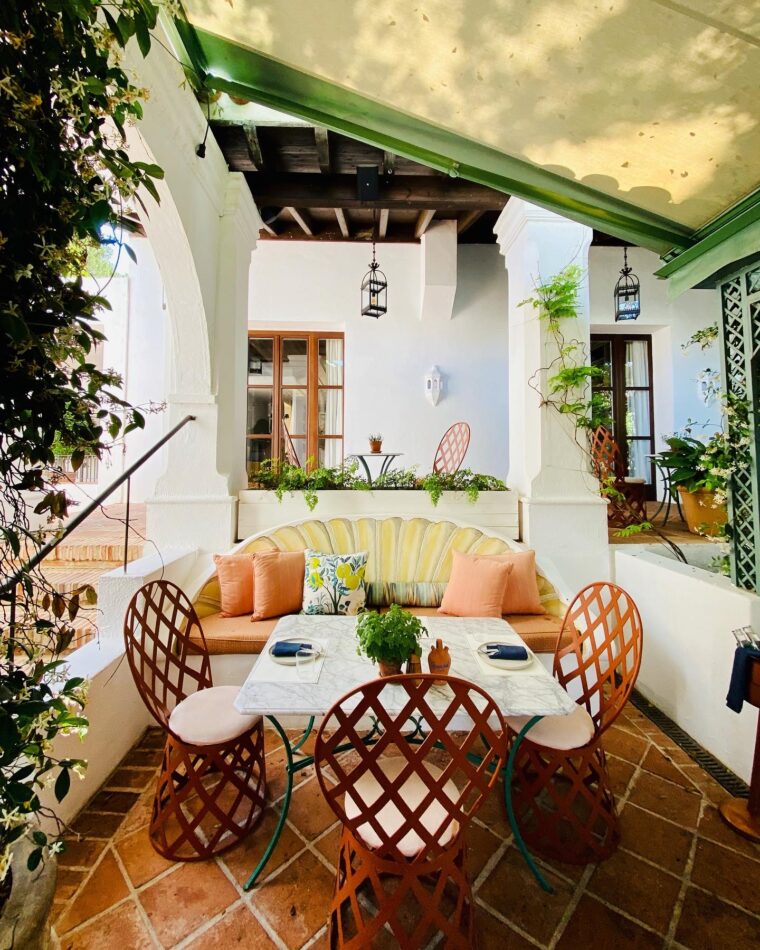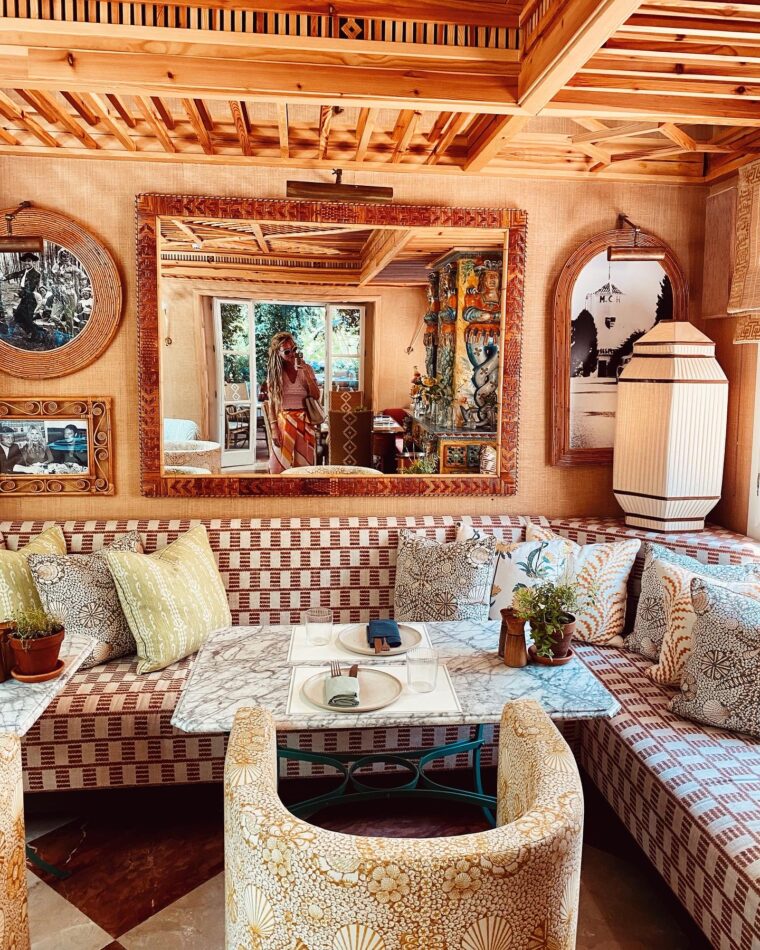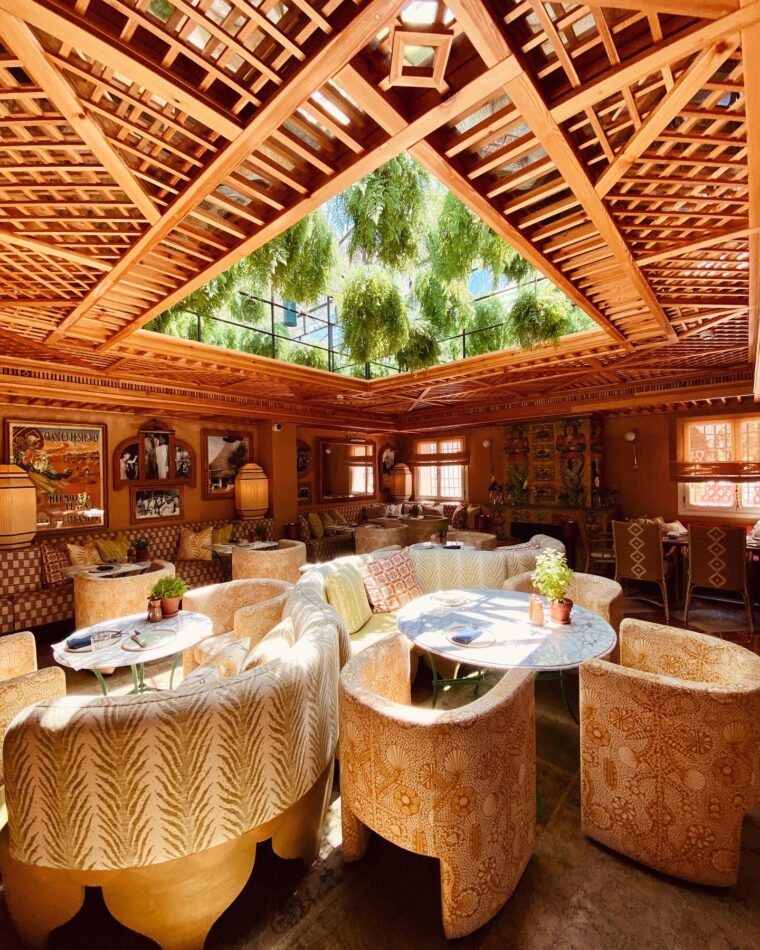 Ich muss dazu sagen, dass es mein zweiter Aufenthalt in Marbella und im Marbella Club Hotel ist. Schon vor Jahren war ich hier und konnte mich von dem unglaublich fantastischen Service dieses Hotels überzeugen. Hier wird noch Wert gelegt auf Etikette, Freundlichkeit, Detailverliebtheit und Pünktlichkeit. Auch die verschiedenen Restaurants (es gibt fünf an der Zahl), lassen keine Wünsche offen! Das Essen ist qualitativ 1 A, jeder kommt geschmacklich auf seine Kosten, alles ist wundervoll angerichtet und von dem Personal, welches überall gleichermaßen gut geschult und super super freundlich ist, brauchen wir erst gar anfangen zu reden. Hier fühlt man sich einfach wie ein König bzw. eine Königin. Auch die Lage der verschiedenen Restaurants ist toll; ob an einem der Pools, direkt am Meer oder im Hauptgebäude – überall kann man mit der Sonne wandern!
I have to say that this is my second stay in Marbella and at the Marbella Club Hotel. I was there years ago and I was able to convince myself of the incredibly fantastic service of this hotel. Here they still value etiquette, friendliness, attention to detail and punctuality. Also the different restaurants (there are five), leave nothing to be desired! The food is qualitatively high end, everyone gets their money's worth in terms of taste, everything is beautifully arranged and we don't even need to start talking about the staff which is equally super well trained and super super friendly everywhere. Here you simply feel like a king or queen. The location of the various restaurants is also great; whether by one of the pools, directly by the sea or in the main building – everywhere you can walk with the sun!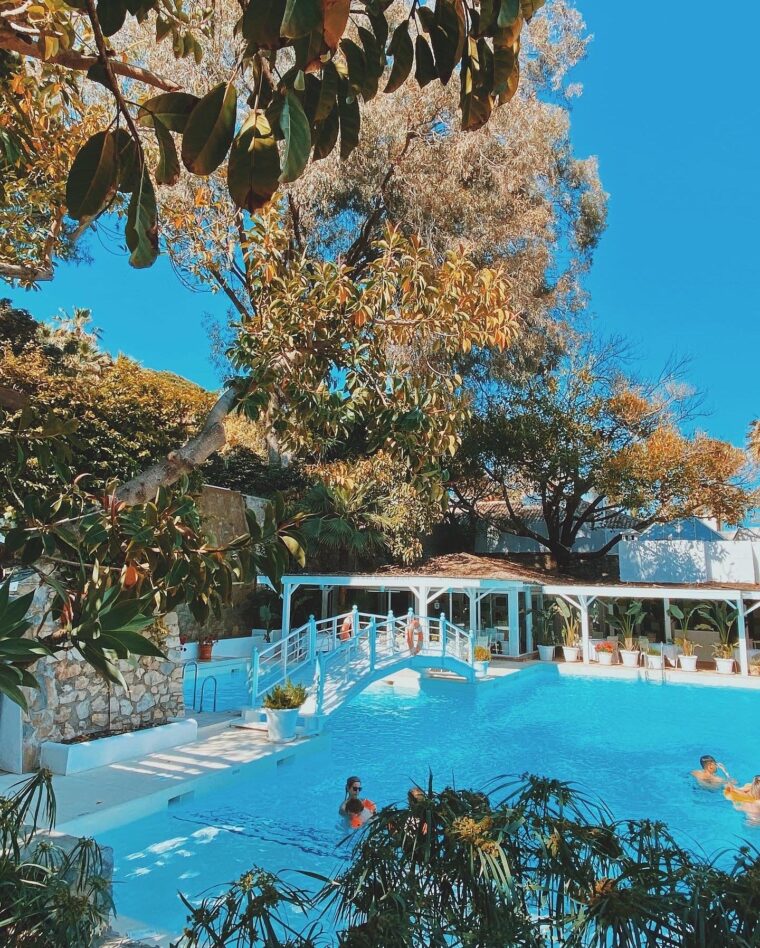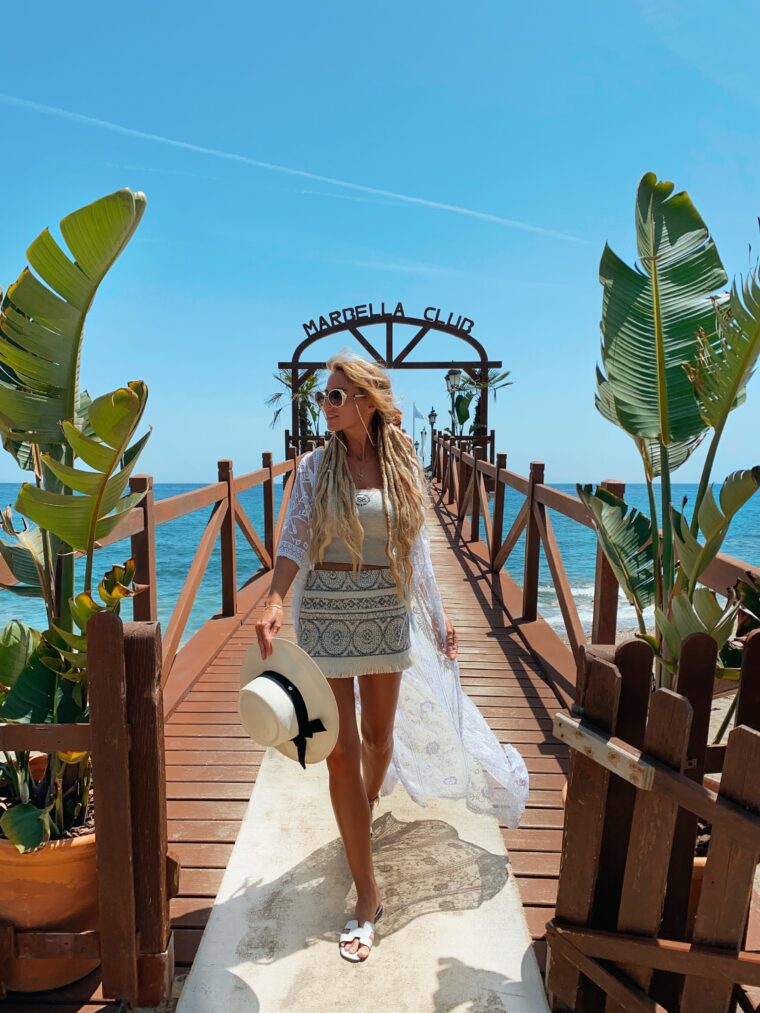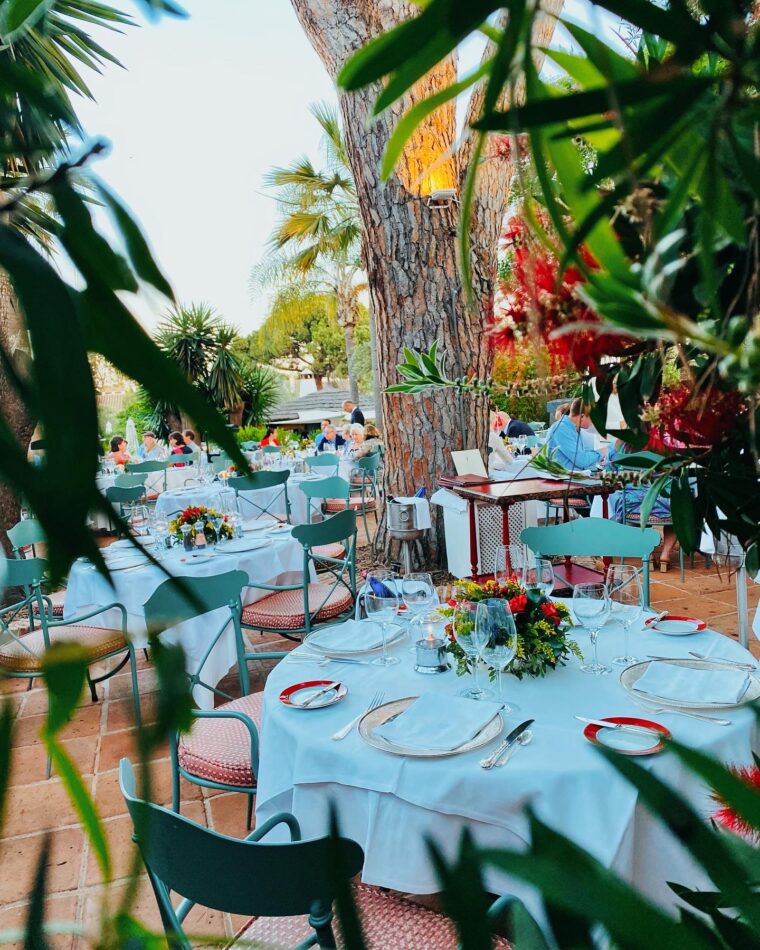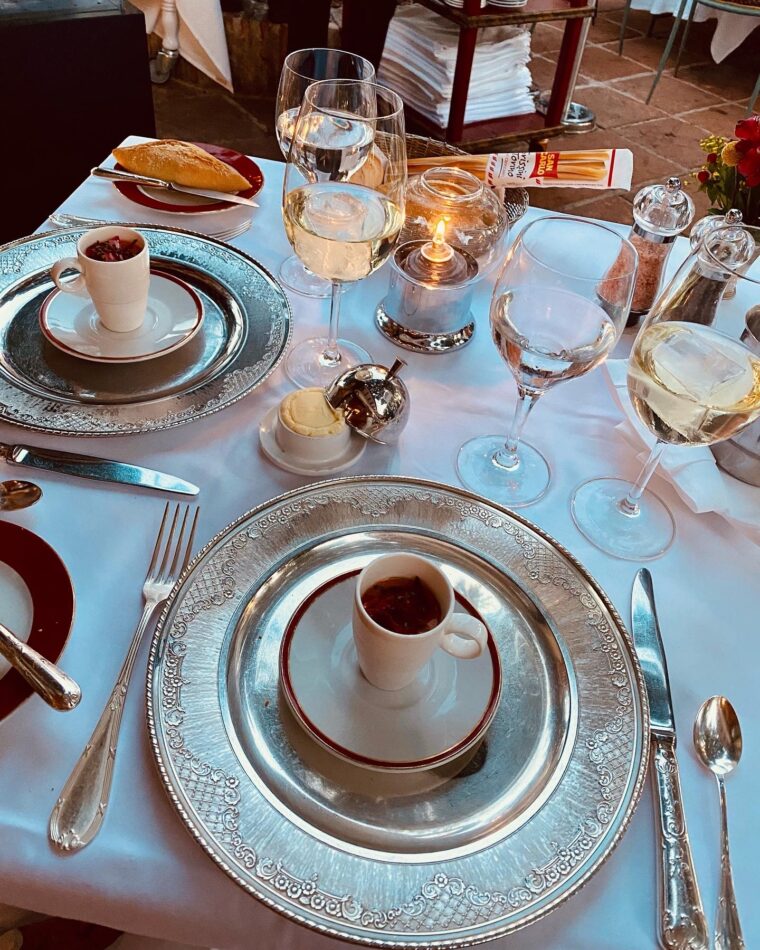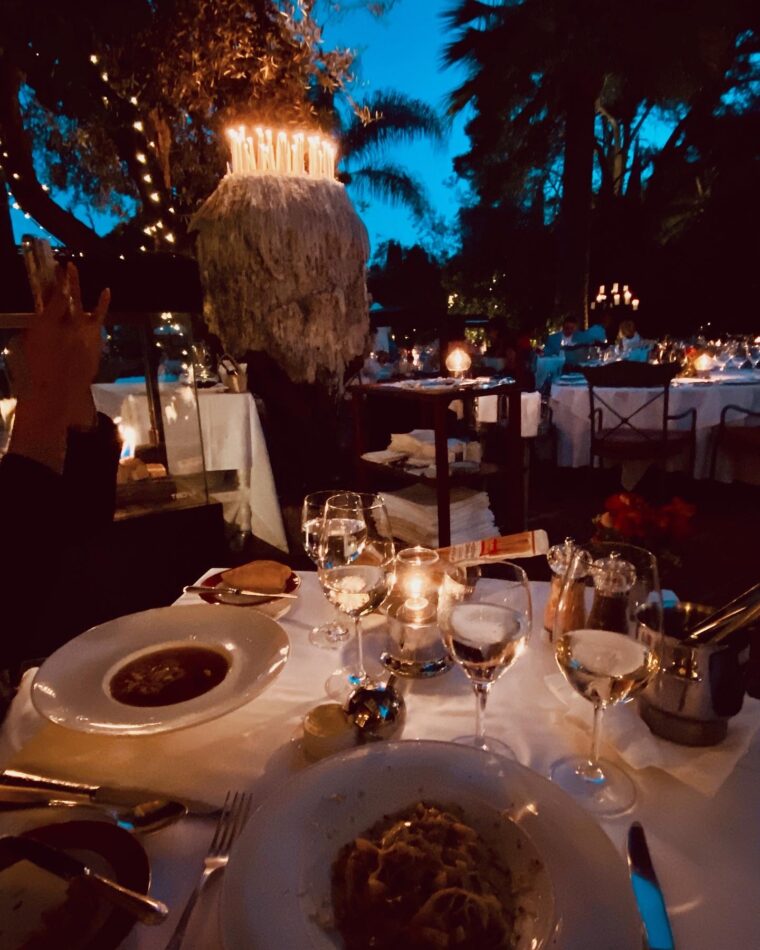 Wenn ihr meine Aufnahmen vom Marbella Club Hotel anschaut, wisst ihr bestimmt, warum ich so begeistert bin. Es ist ein Traum! Ich habe unsere vier Tage dort so sehr genossen und konnte richtig die Seele baumeln lassen. Natürlich geht dies auch mit Wellness! Die Massage, die ich mir ausgesucht hatte, war fantastisch und wenn ihr mal dort seid, kann ich euch Eva wärmstens empfehlen. Ich hatte eine Full Body Massage mit Fokus auf Nacken und Rücken… ohne, dass ich viel erklären musste, hat Eva jede Verspannung gefunden und sofort alles weg massiert. Da ich generell sehr gerne Massagen mag und mich auch oft massieren lasse, kann ich euch wirklich empfehlen, im Marbella Club Hotel eine Massage oder andere Anwendung wie Kosmetik, Friseur, Nägel, etc. zu buchen und euch auf höchstem Standard und Qualität verwöhnen zu lassen! Übrigens hat das Marbella Club Hotel zwei Instagram Accounts; einen für das Hotel im Allgemeinen und den anderen nur für den Wellness Center! Das bedeutet so einiges. Außerdem gibt es einen riesengroßen Fitnesscenter mit Blick ins Grüne. Selbstverständlich kann man sich bei Trainer(innen) auch Termine geben lassen oder um Hilfe bitten.
If you look at my pictures of the Marbella Club Hotel, you'll know why I'm so excited. It is a dream! I enjoyed our four days there so much – I could really let my soul dangle. Of course, this also goes with wellness! The massage I've chosen was fantastic and if you are ever there, I highly recommend you Eva. I had a full body massage with focus on neck and back… without having to explain much, Eva found every tension and immediately massaged it all away. Because I like massages in general and get massages very often, I can really recommend you to book a massage or other treatments like cosmetics, hairdresser, nails, etc. at Marbella Club Hotel and get pampered at the highest standard and quality! By the way, they also have two instagram accounts there: one of the hotel in general, and also one of the wellness center – THIS means a lot! There is also a huge fitness area with a view into the green – so amazing! You can ask for help from the fitness trainer, too.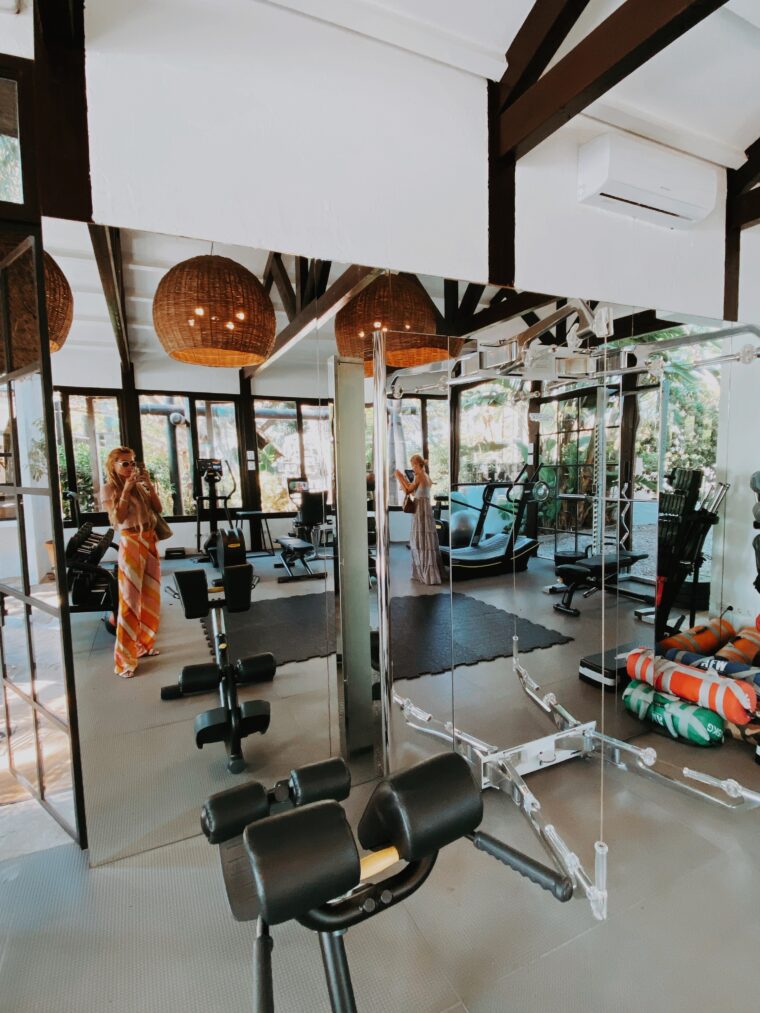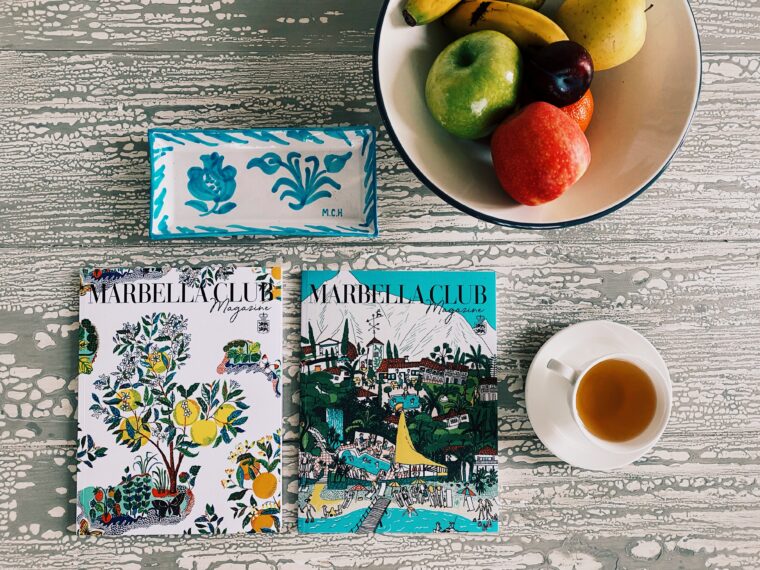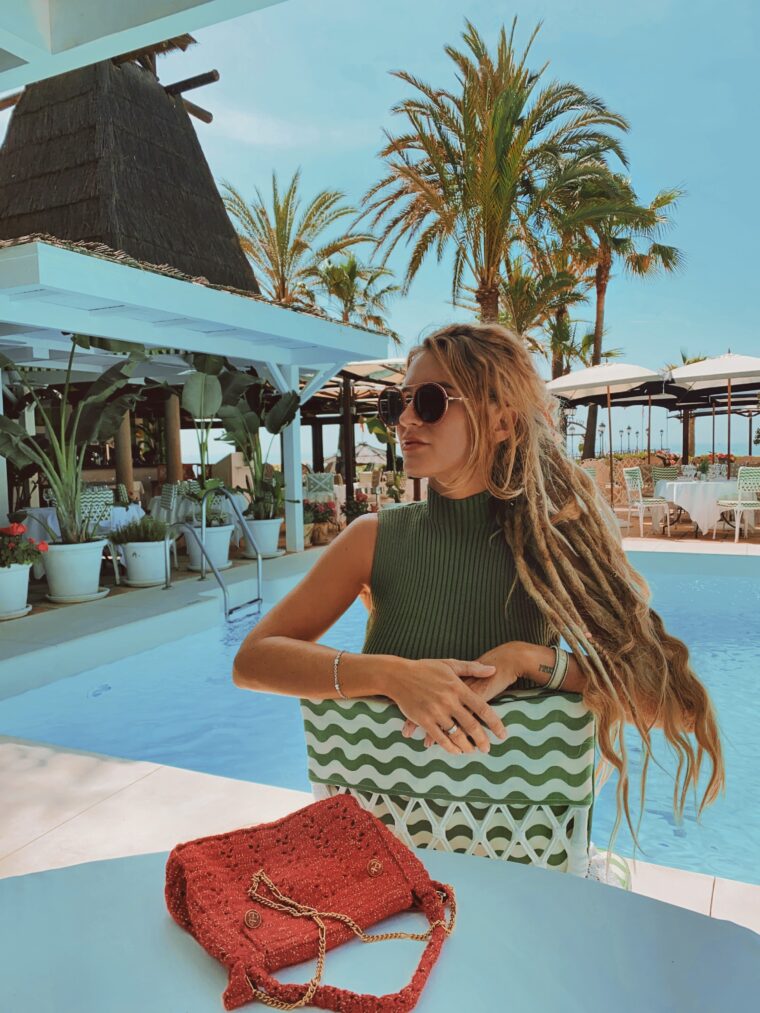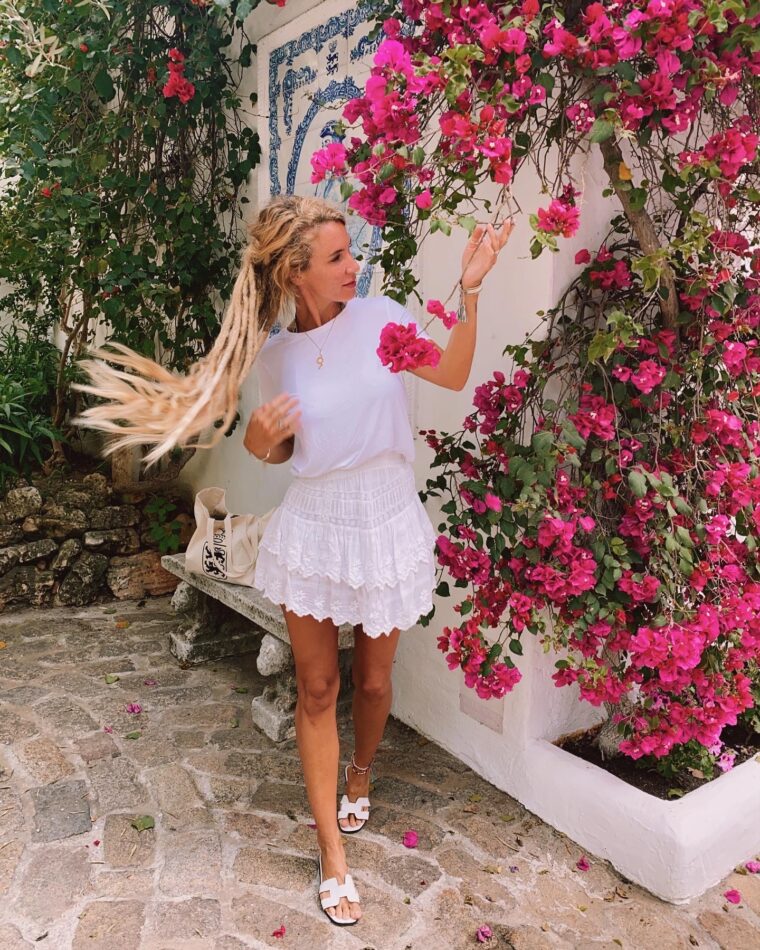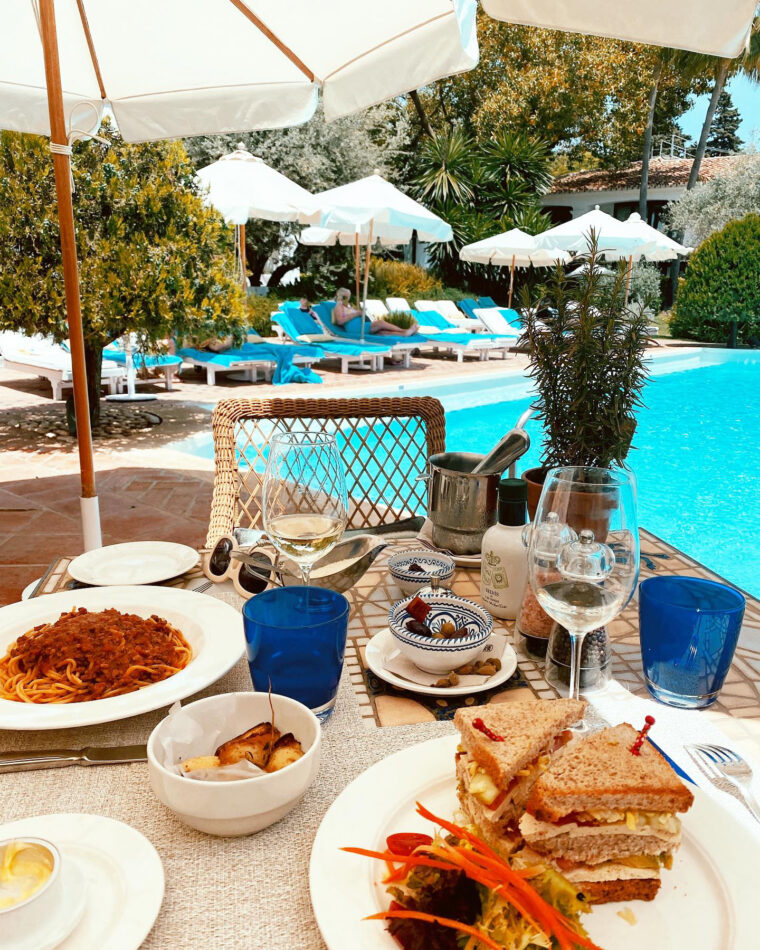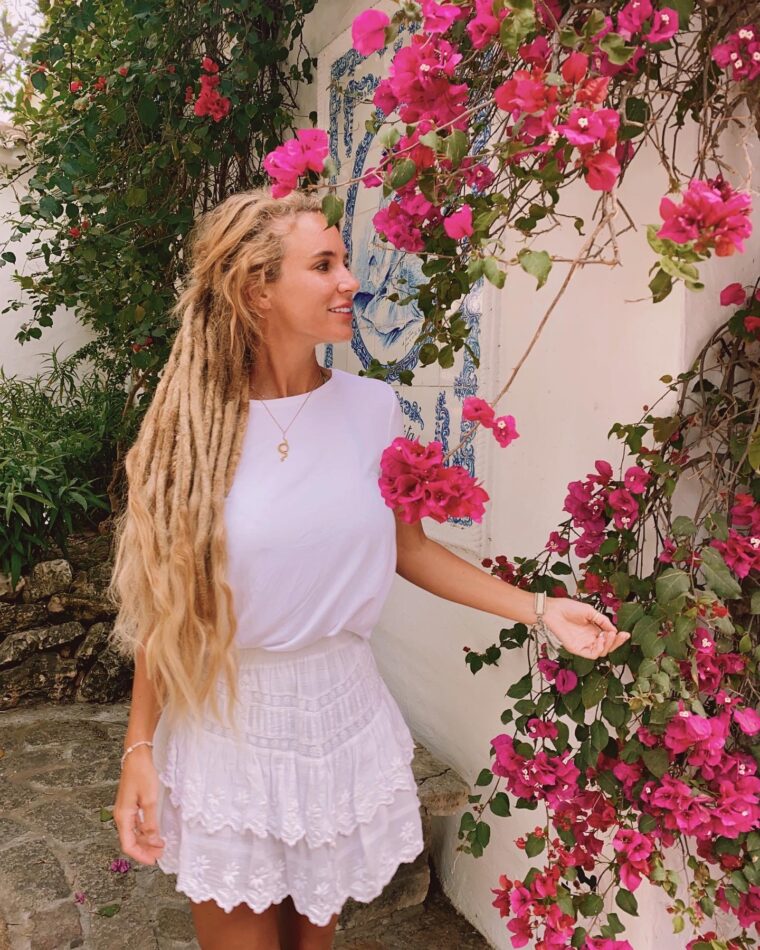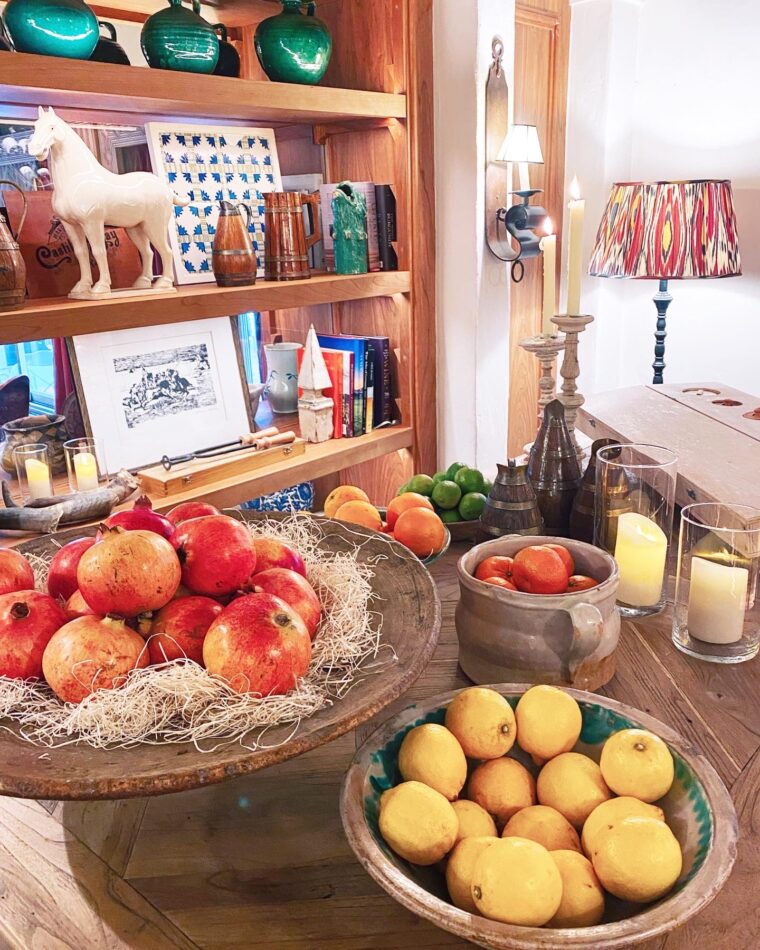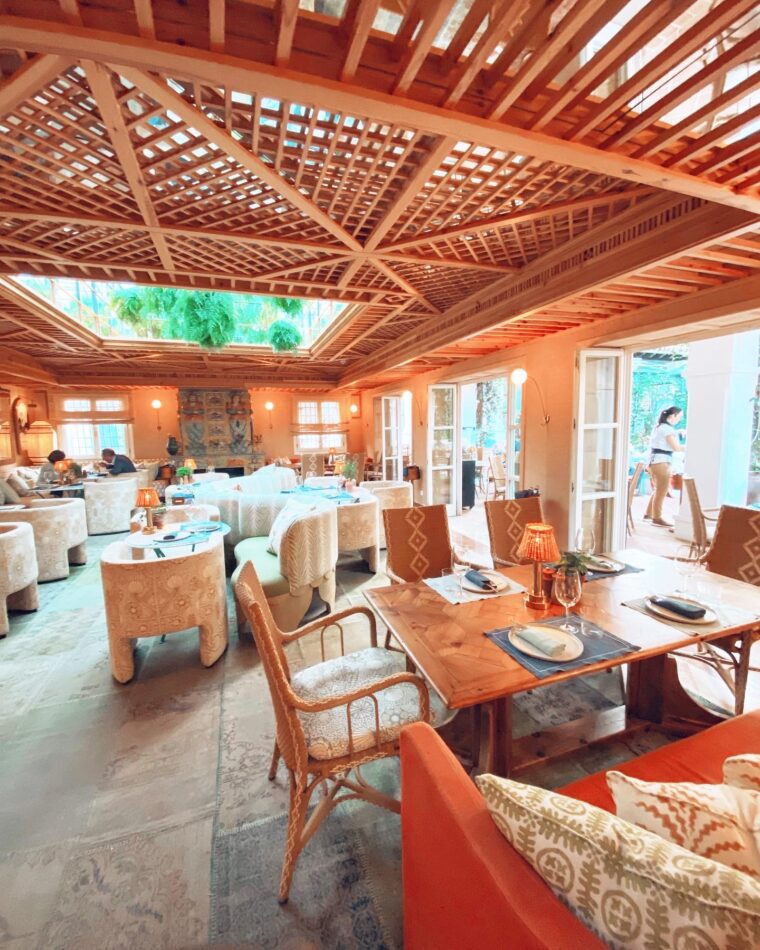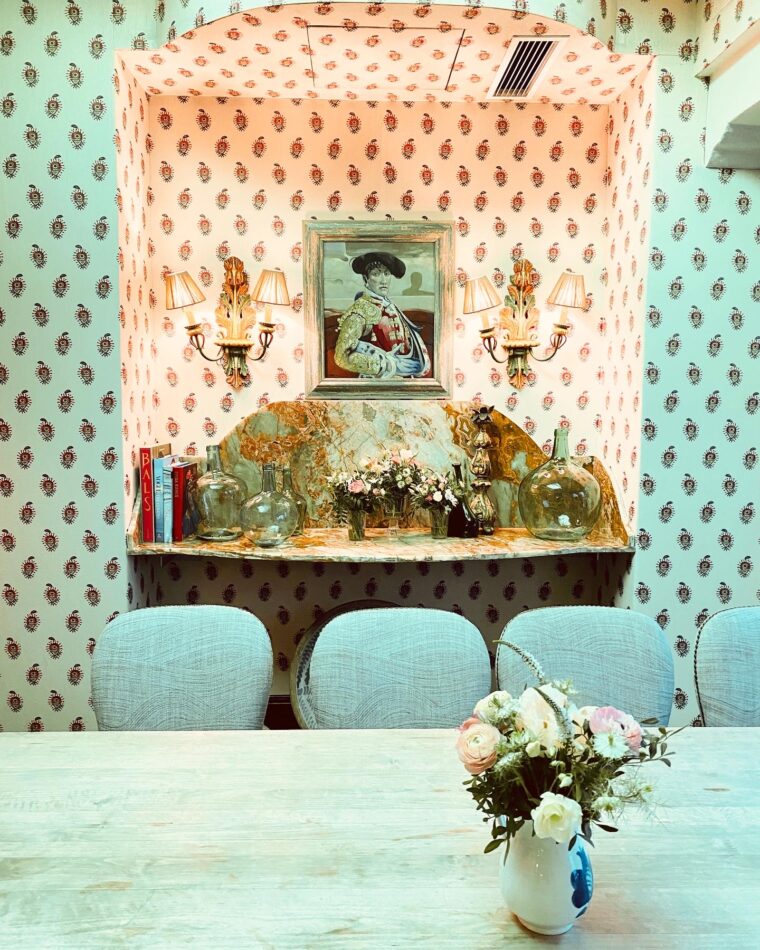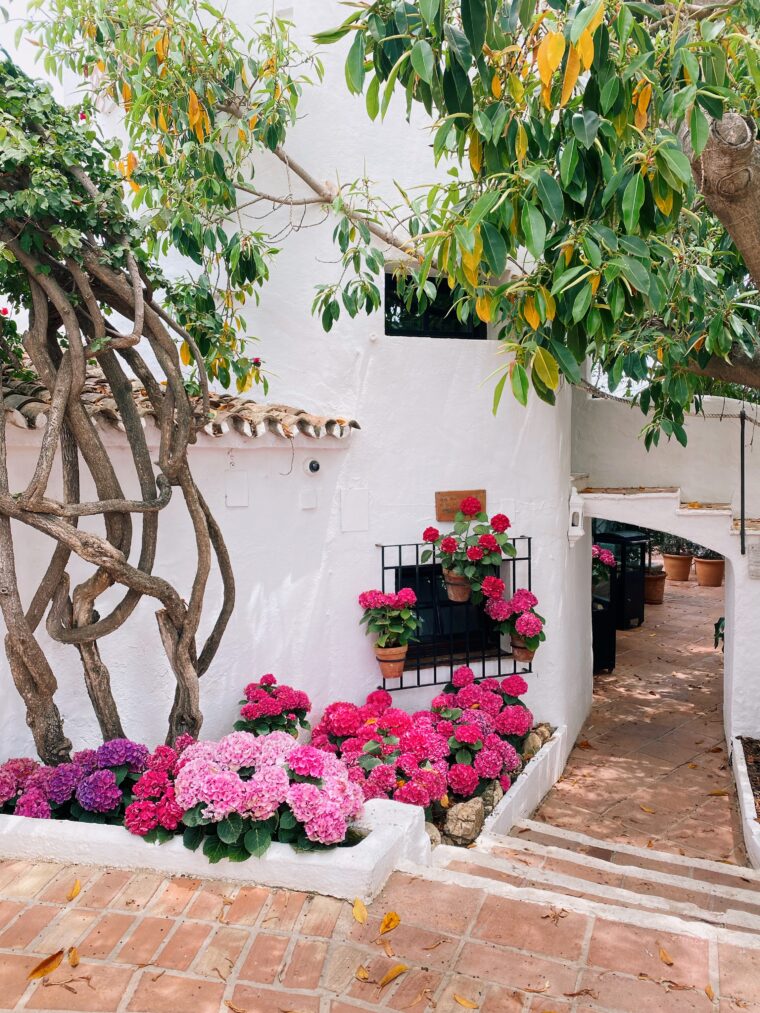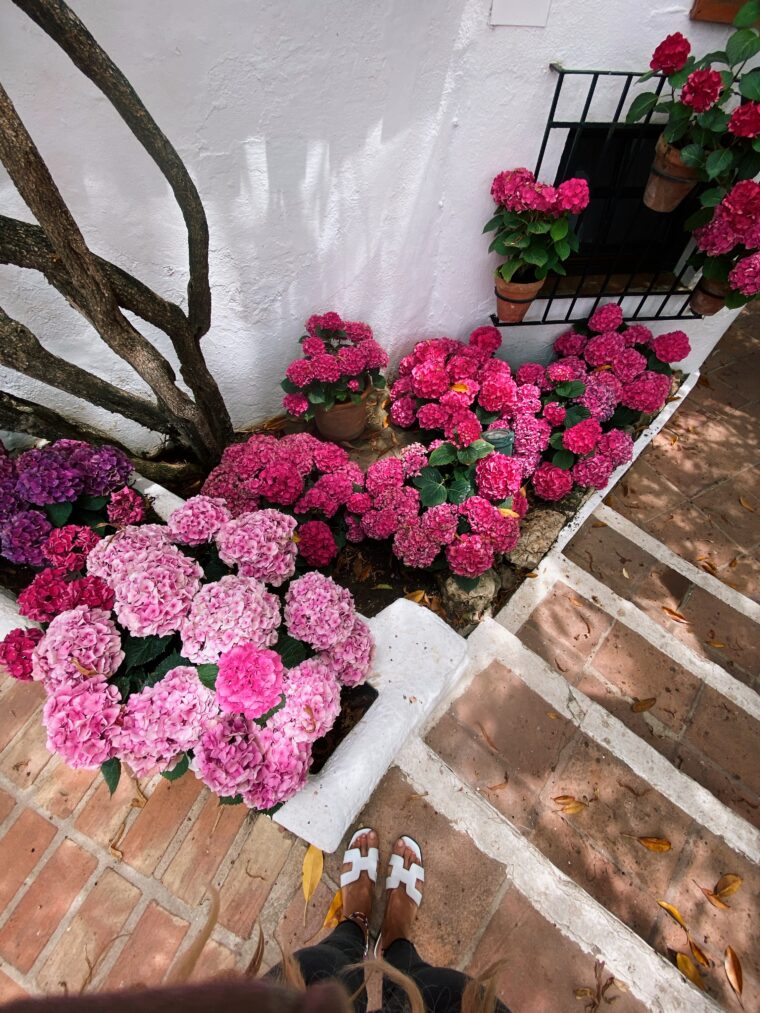 Wenn ihr euch mal rundum verwöhnen lassen wollt und dies in spanischen Gefilden direkt am wunderschönen Meer, kann ich euch Marbella und das Marbella Club Hotel wärmstens empfehlen! Ihr werdet es nicht bereuen, dieses Hotel ist unvergesslich! Selbst für ein paar Tage kann man seinen Geist komplett auf 'Reset' stellen und die Seele baumeln lassen. Ich bin am Überlegen dieses Jahr nochmal hinzufliegen, da es mir wieder so gut gefallen hat. Baden im Meer, auf dem wunderschönem Steg den Sonnenuntergang anschauen, sich kulinarisch verwöhnen lassen und seinem Körper dabei noch was Gutes tun. Und by the way; Auch für Veganer ist übrigens auf den Speisekarten etliches geboten. Vielen lieben Dank für diese unvergesslich schöne Zeit! Ganz nach dem Motto; collect moments, not things!
If you want to be pampered all around and this in Spanish climes directly on the beautiful sea, I can highly recommend Marbella and the Marbella Club Hotel! You will never regret it, this hotel is unforgettable! Even for a few days you can completely reset your mind and let your soul dangle. I'm thinking about to go there again this year, because I liked it so much. Swimming in the sea, watching the sunset on the beautiful jetty, being pampered with culinary delights and doing something good for your body. And by the way, there is also something for vegans on the menus. Thank you very much for this unforgettably beautiful time! True to the motto; collect moments, not things!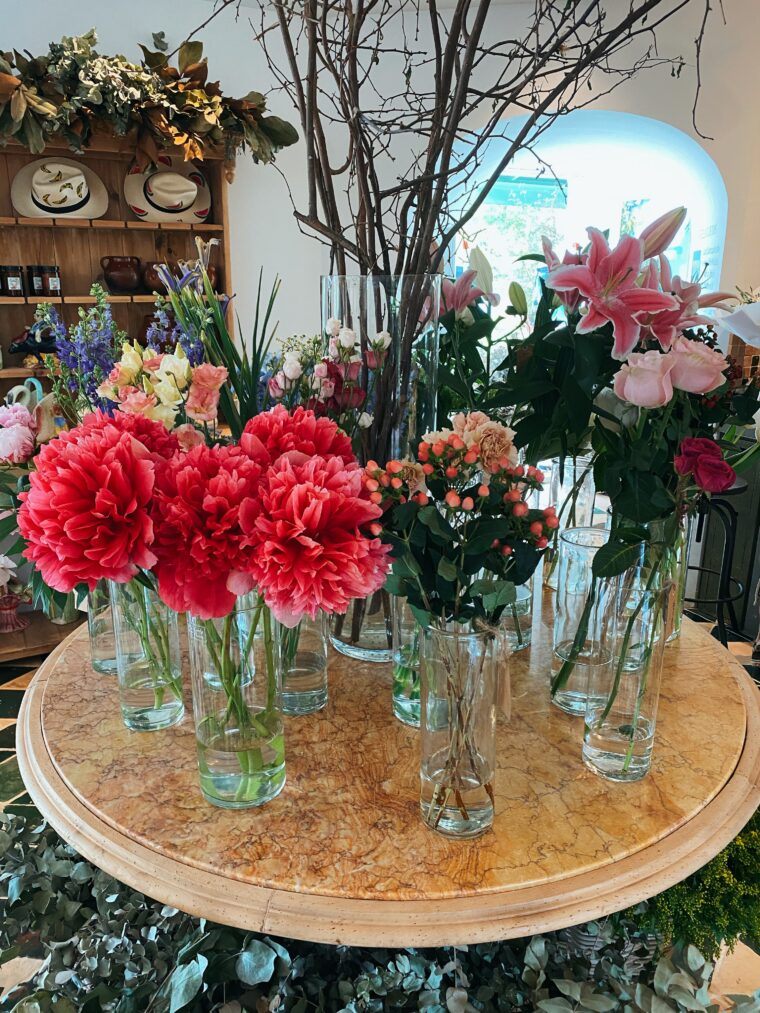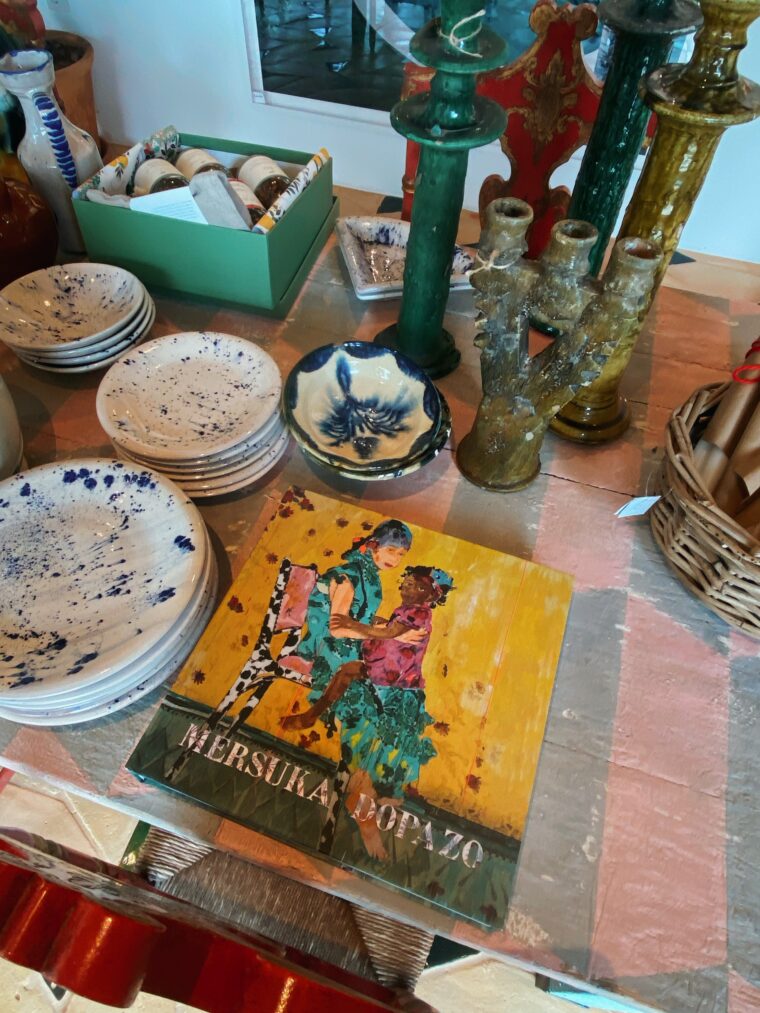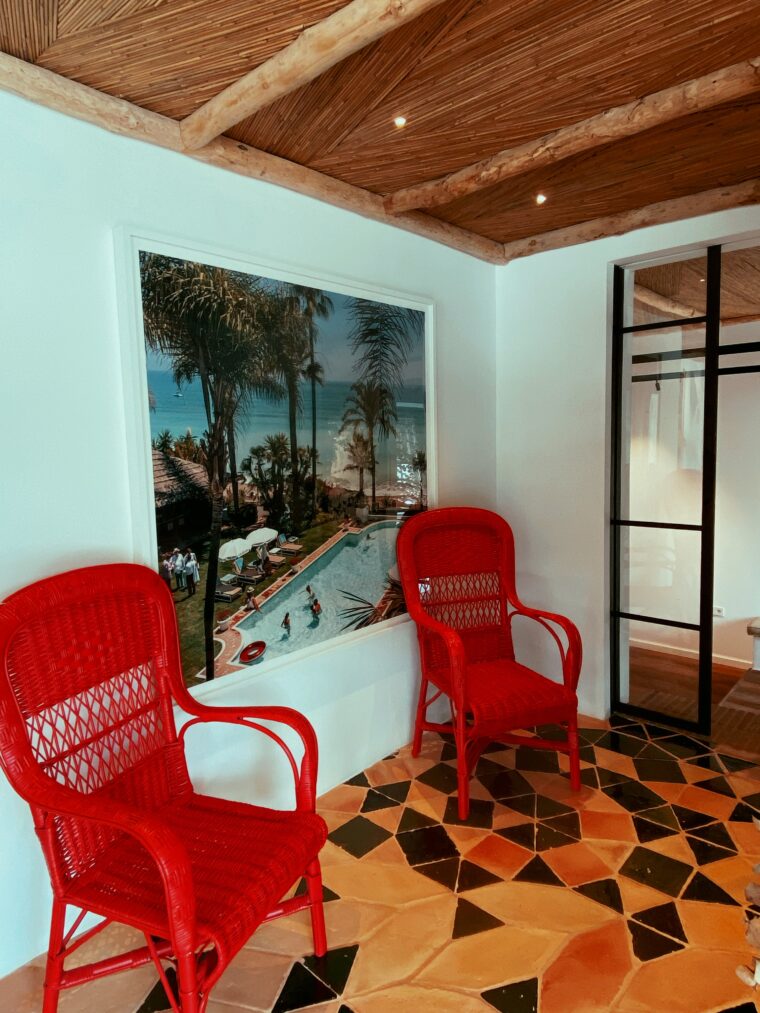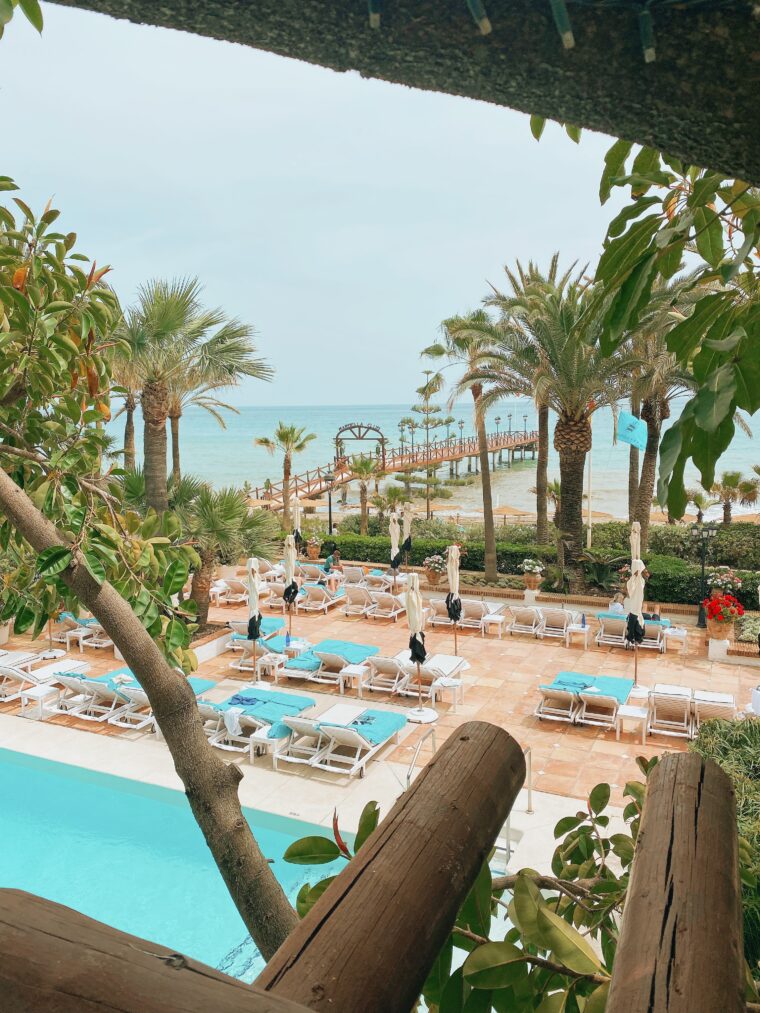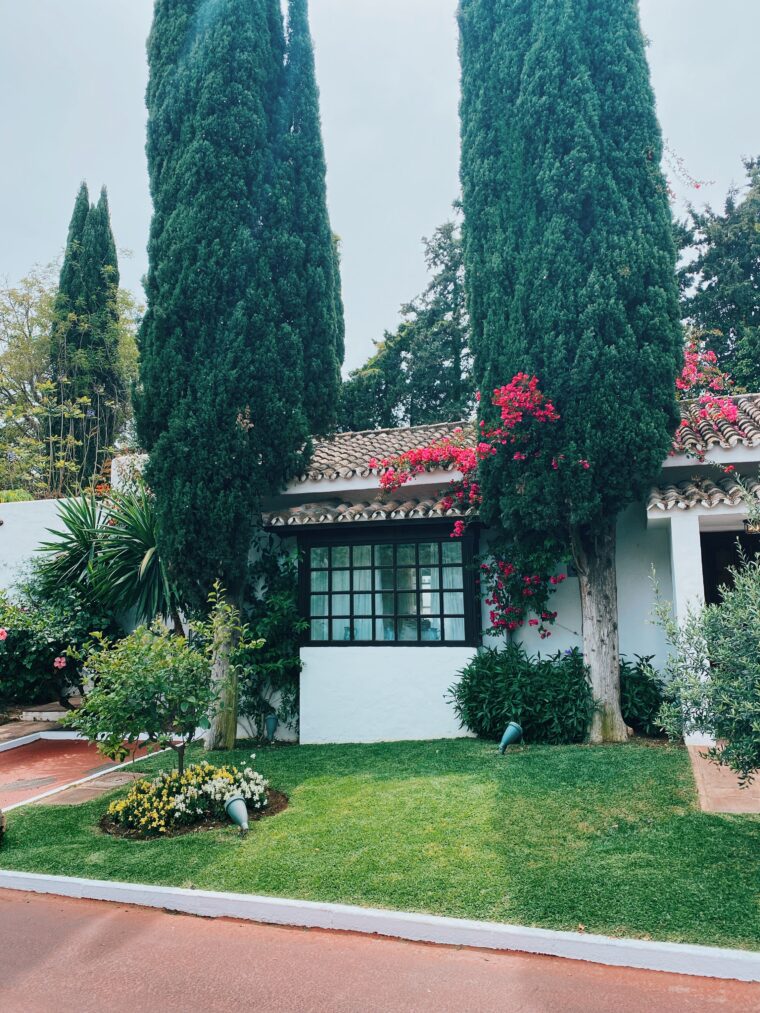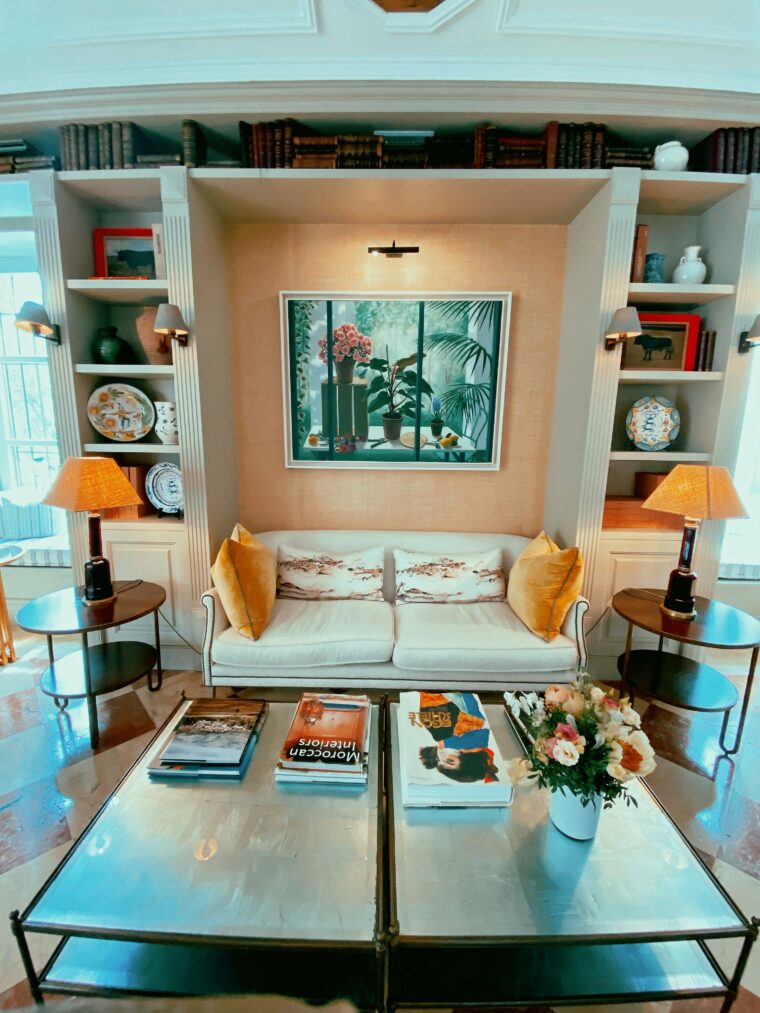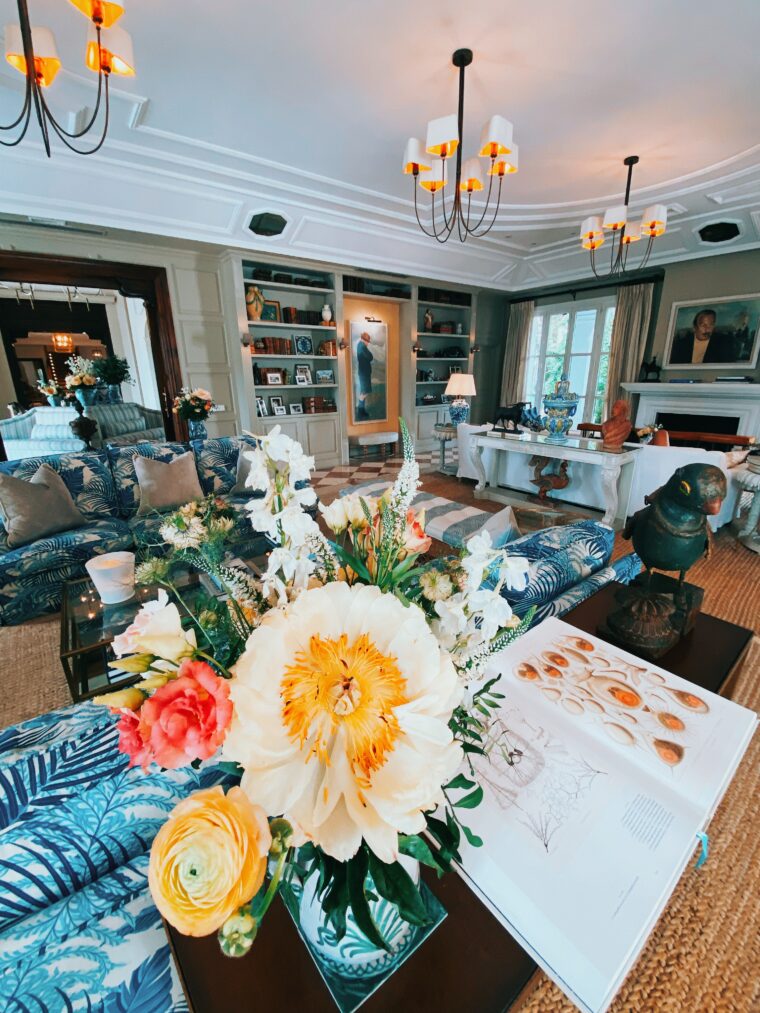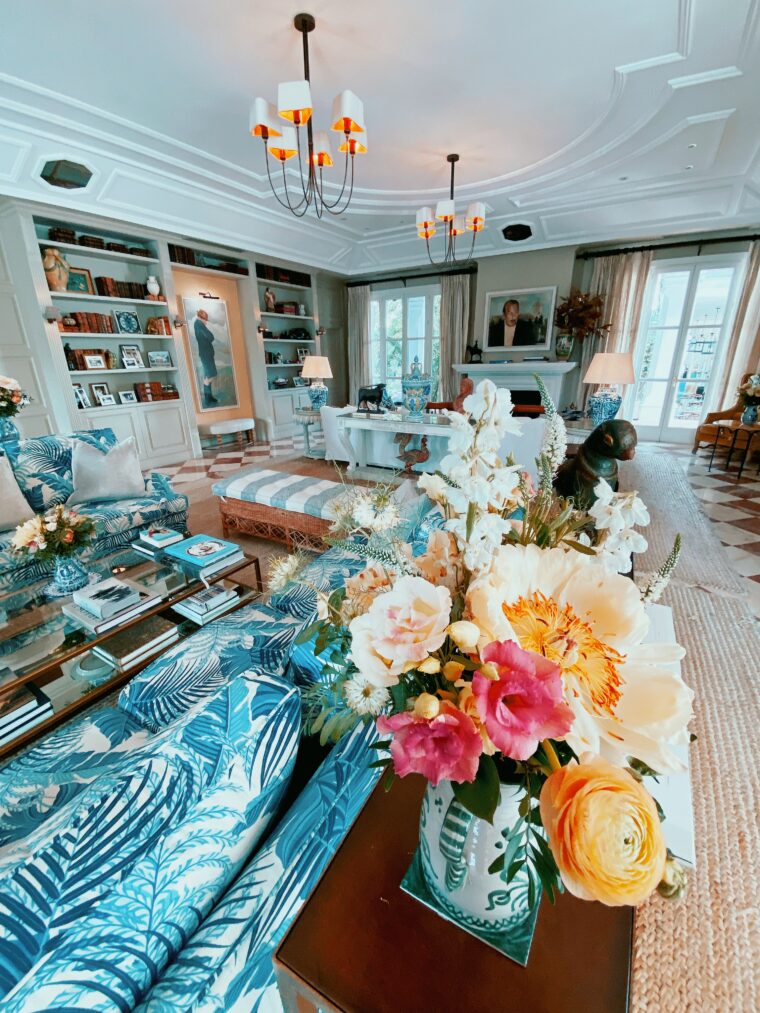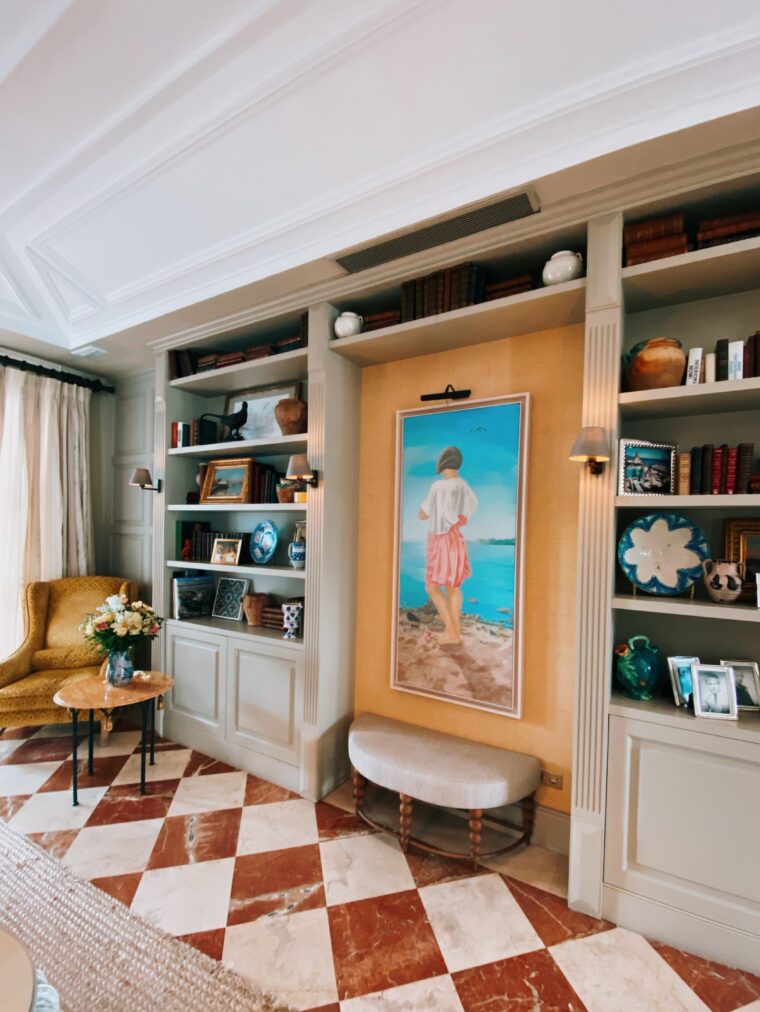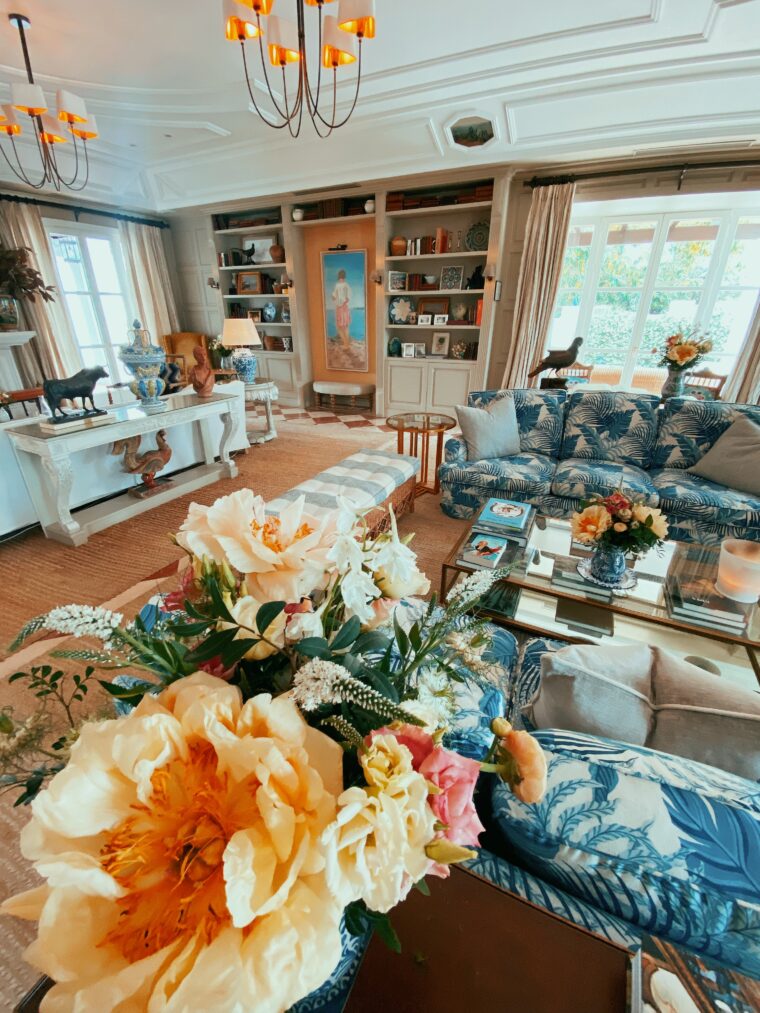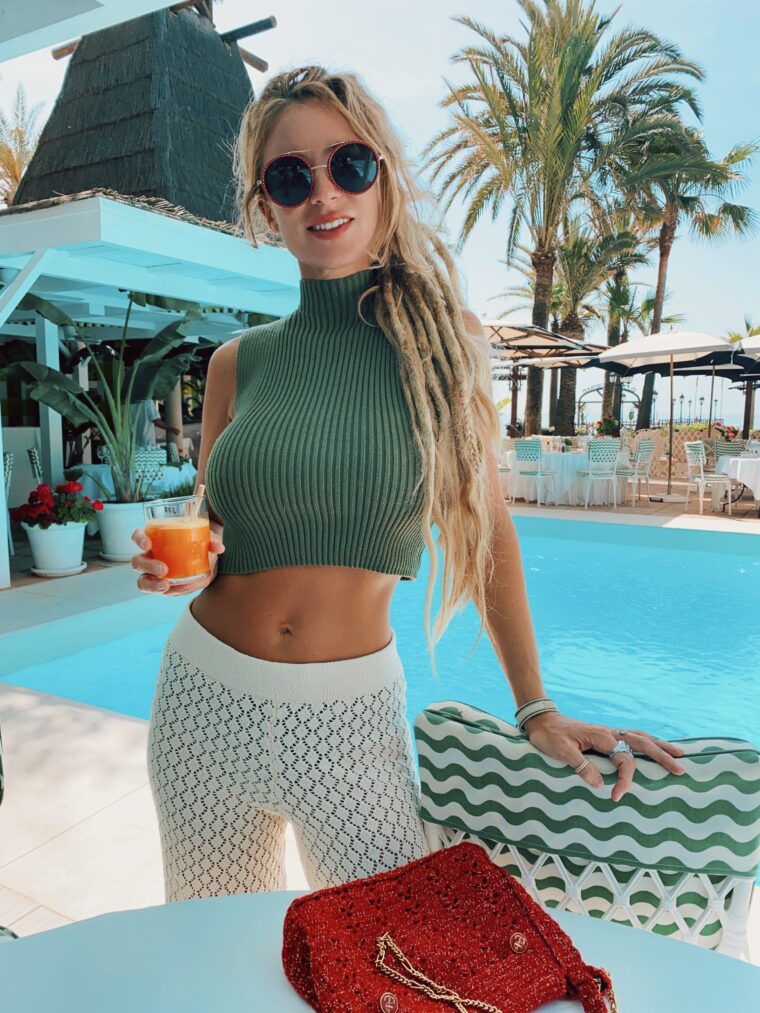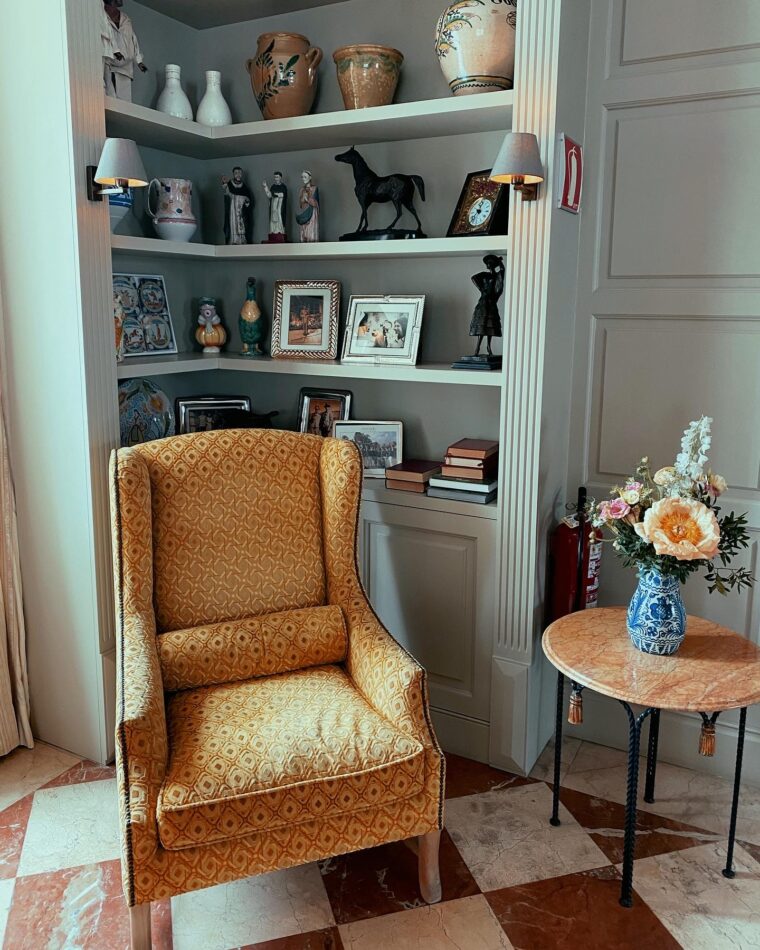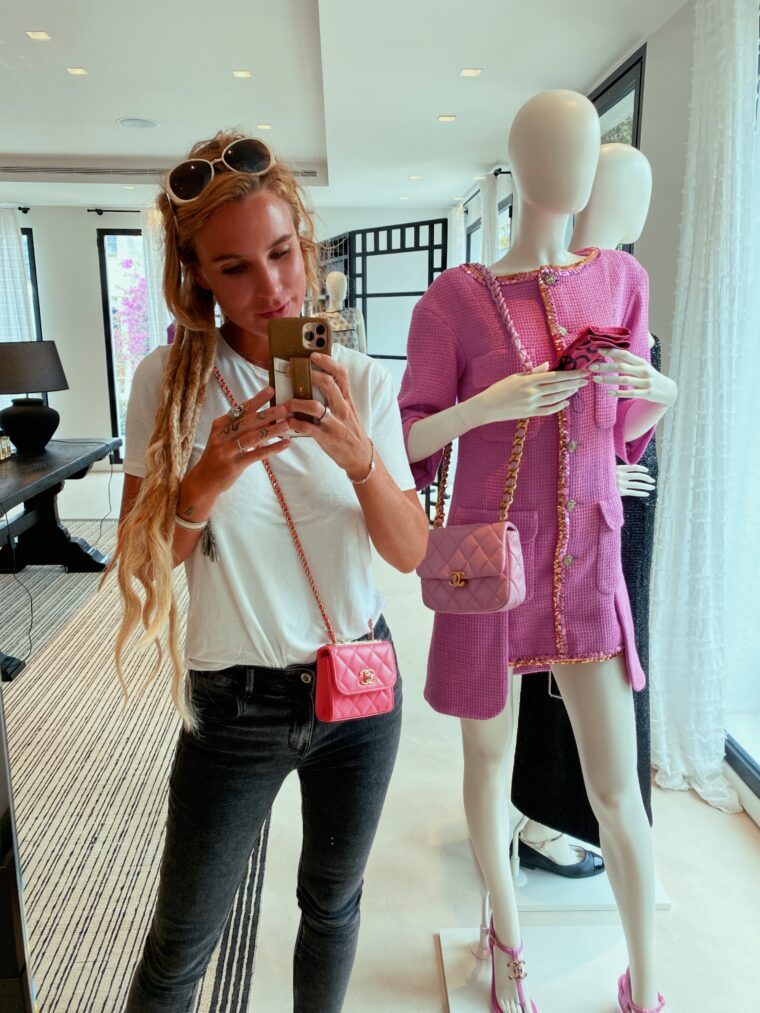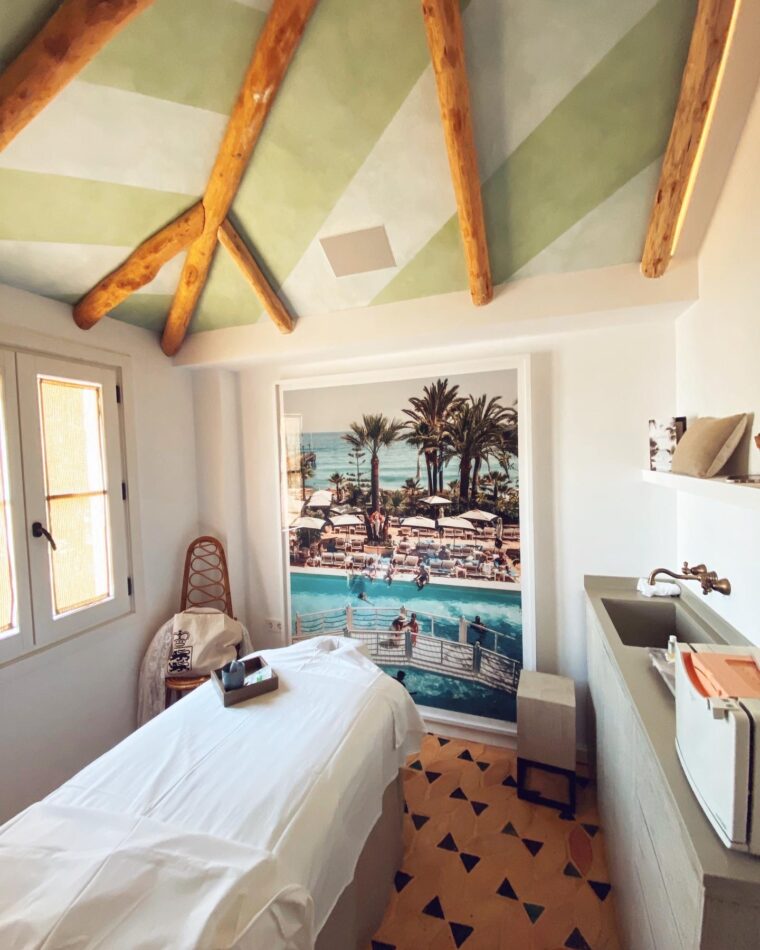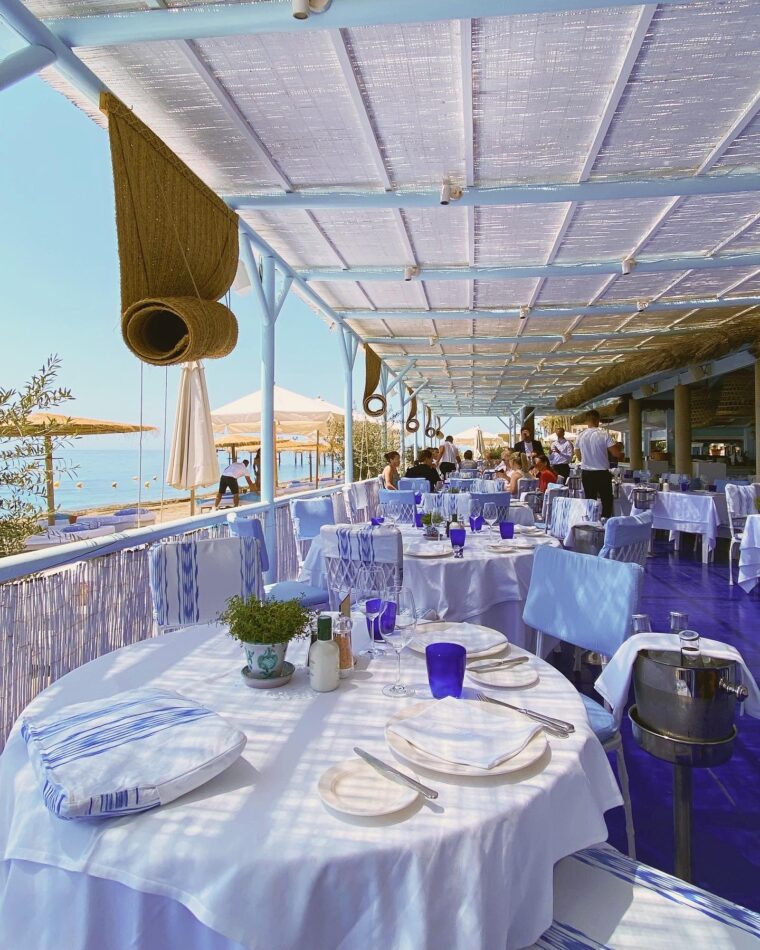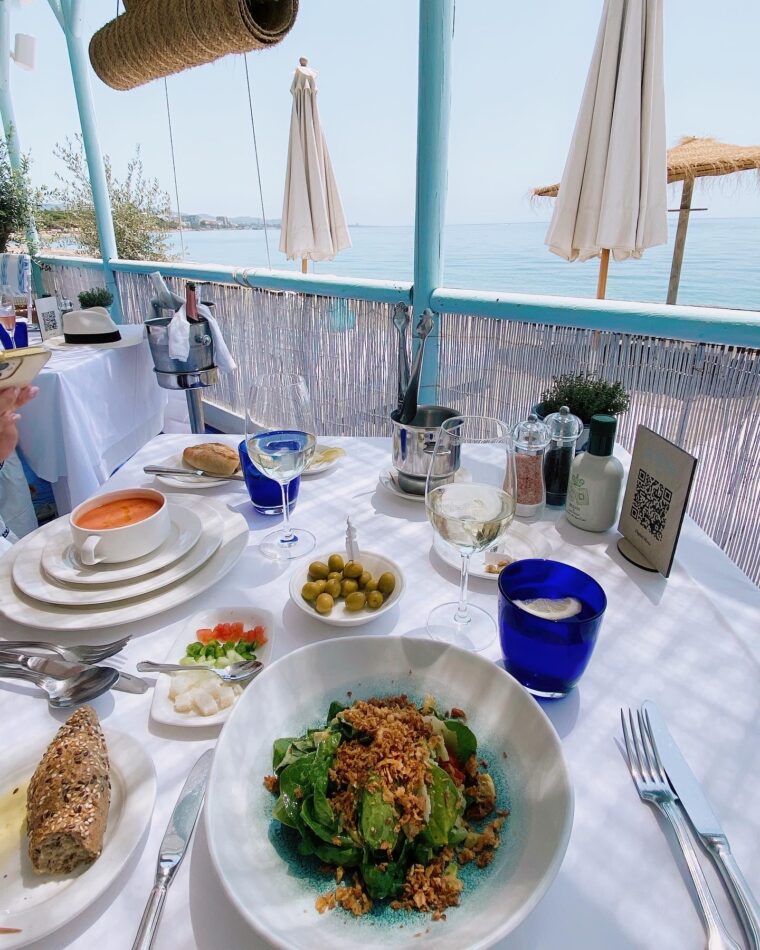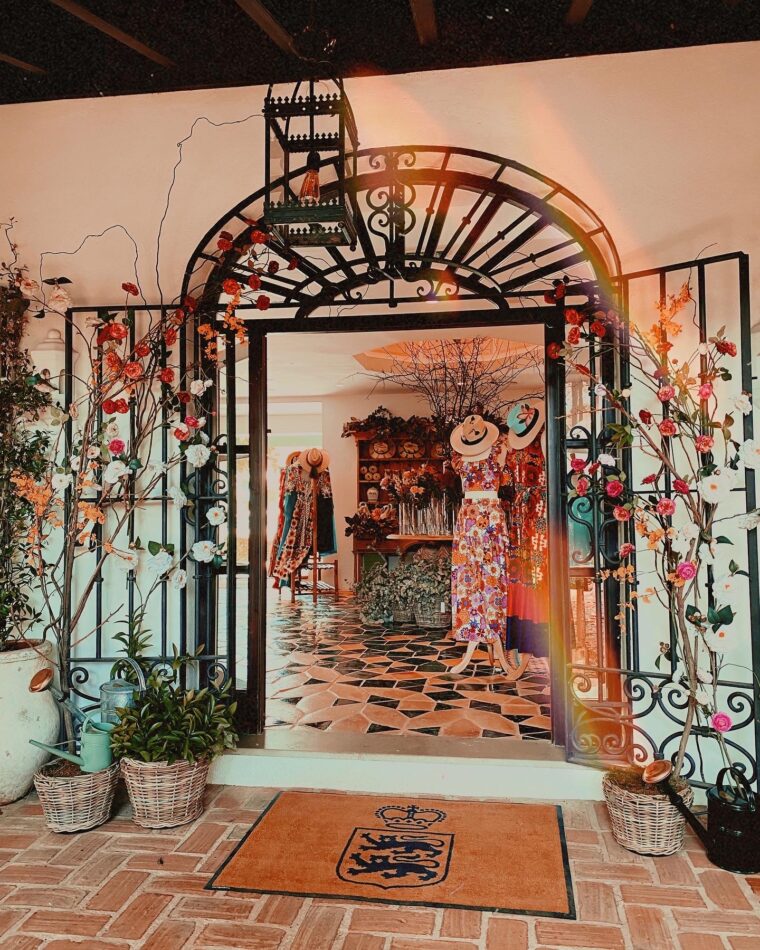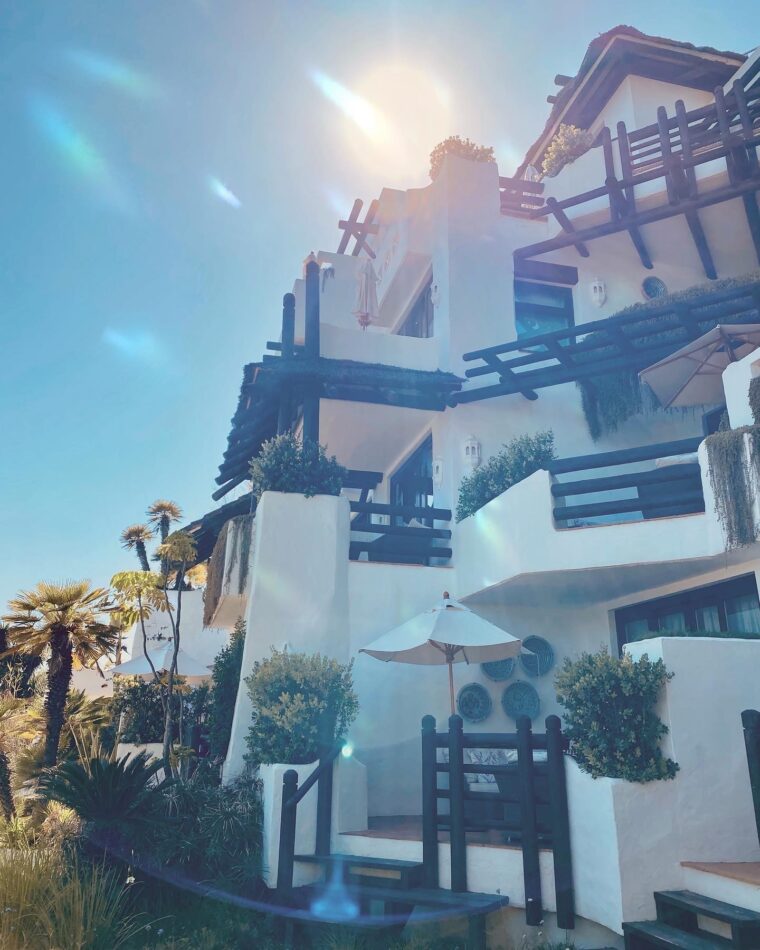 In liebevoller Zusammenarbeit mit Marbella Club Hotel