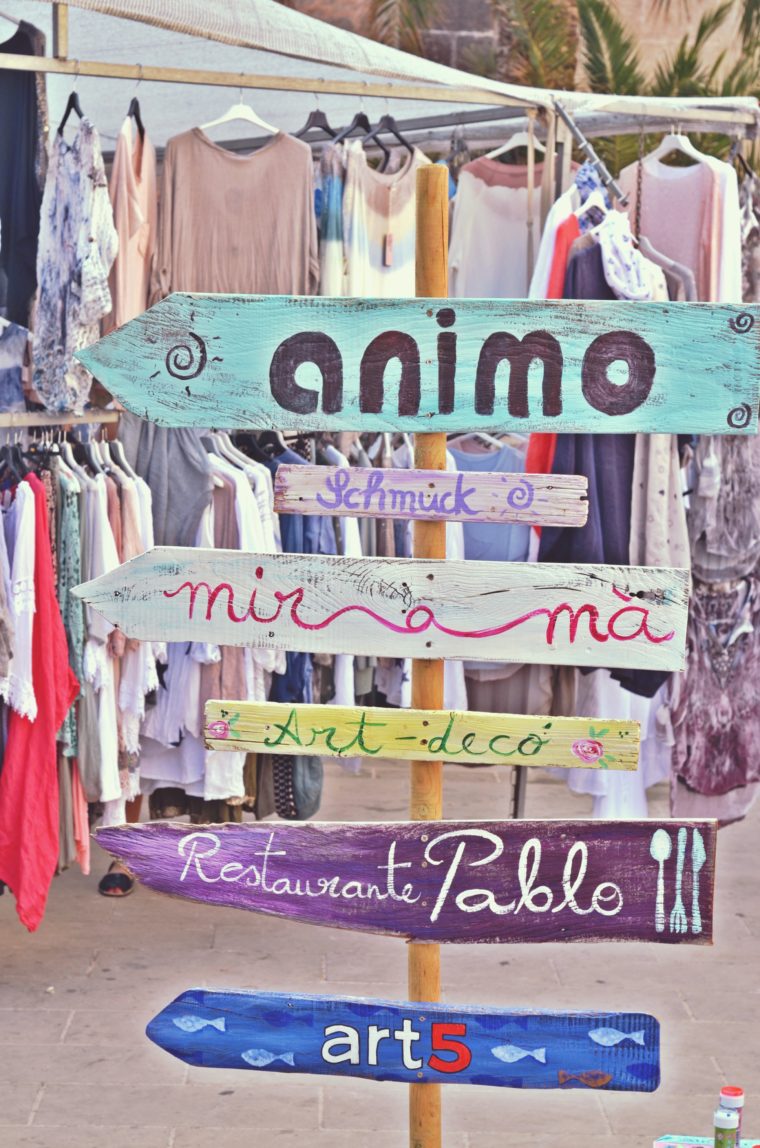 Mallorca, die Lieblingsinsel der Deutschen! Immer ein Erlebnis – und das auch noch ganzjährig! Meine letzte Reise hat mich in den Nordosten der Insel in das fünf Sterne Domizil Park Hyatt verschlagen. Ich war schon des Öfteren in Park Hyatt Hotels 'around the globe', aber bei dieser Reise war ich ziemlich gespannt was mich erwartet; das erste Park Hyatt auf Mallorca! Seit Kurzem erst fertiggestellt erstrahlte alles in neuem Glanz! Luxuriös, jedoch traditionell einem mallorquinischen Dorf nachgestellt, mit dem 'gewissen Etwas'. Geflogen bin ich ca. 1,5 von Frankfurt Main aus – ganz bequem mit Air Berlin. Von Palma war es noch knapp eine Stunde, bis ich mich dann in dem wundervollen Domizil befand.
Majorca, the favourite Island of the Germans! Always a pleasure – all the seasons! It doesn't matter to go there in spring, in summertime or in autumn and winter. My last journey was to the North East part of the Island to the five star luxury hotel group Park Hyatt. I've enjoyed several times the comfort in Park Hyatt hotels, but I was really excited to see the new and first hotel in Majorca of this gorgeous hotel group! It has openend just a short time ago and everything shined in a new luster. Luxurious, but built in the traditional Majorcan style. You feel yourself like in a village with your own appartment! My flight was from Germany, Frankfurt Main with Air Berlin Airline around one hour and a half till I've landed in Palma. From there you will arrive in one hour by car at the Park Hyatt.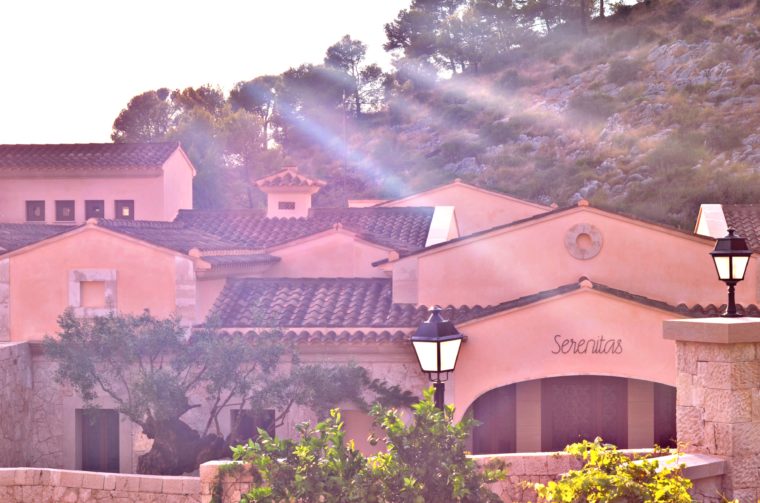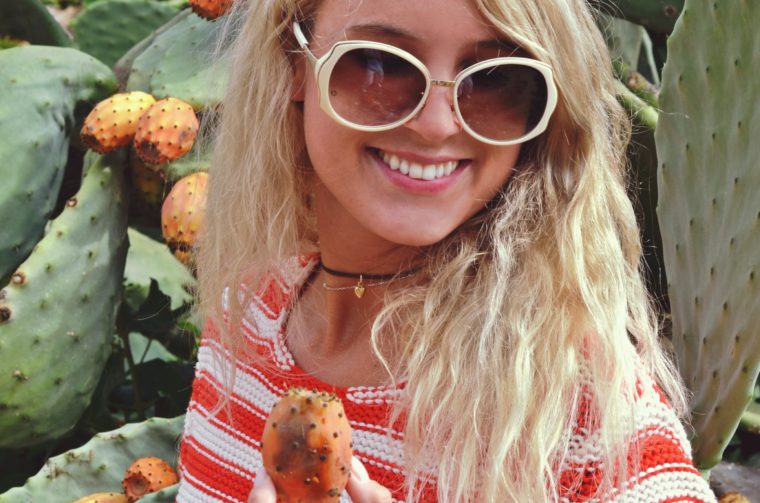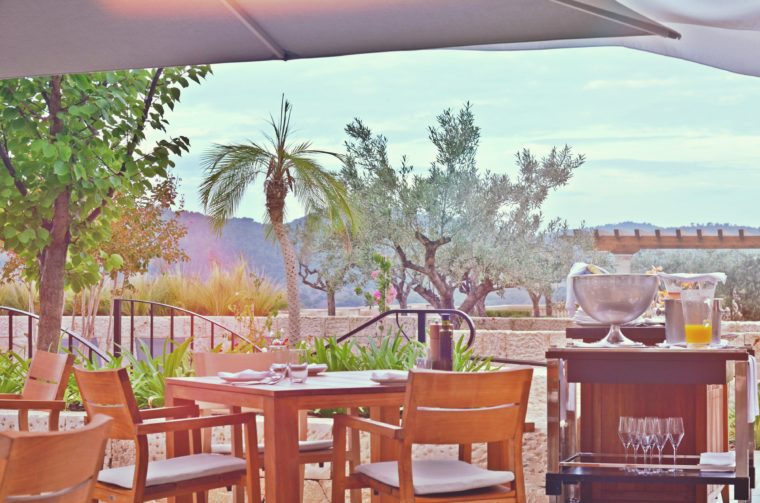 Mein Zimmer (wobei Zimmer untertrieben ist – es handelte sich hier eher um eine Suite), befand sich in einem kleinen 'Türmchen'  mit Direktblick auf das Park Hyatt Areal und das Meer. Natur so weit das Auge reicht, fernab von Ballermann und Co! Also herrlich um die Natur, gutes Essen und die Angebotvielfalt um das Hotel herum ausgiebig zu nutzen! Mein Reich war ausgestattet mit einem riesengroßen Bett, aus dem ich mir morgens sehr schwer tat zu entfliehen (und das trotz Frühaufsteher!), einer riesengroßen Dusche mit integrierter Badewanne aus edelstem Stein, zwei wunderschönen Marmor-Waschbecken sowie zwei TV Geräten (eines befand sich im Spiegel des Badezimmers, damit man auch beim Zähneputzen gut unterhalten wird) und ein riesiges Exemplar direkt gegenüber des Bettes. Außerdem gab es noch eine Ankleide, ein Tablet, eine Bose-Soundbox sowie viele Leckereien und Getränke. Es war einfach herrlich noch vor dem gemeinschaftlichen fantastischen Frühstück am Morgen sich seinen eigenen Kaffee aufzugießen, mit Bademantel auf den eigenen Balkon aka Terrasse zu gehen und dem Sonnenaufgang entgegen zu blicken. Das Hotel selbst hat auch etliche Restaurants die sich von einer Tapasbar bis zum Gourmettempel bewegen. Wir haben die Tage alle Essensmöglichkeiten ausgeschöpft, was sich auch vom Leidwesen aller auf der Waage bemerkbar gemacht hat. Aber bei diesen kulinarischen Erlebnissen nimmt man es natürlich gerne in Kauf mit "Übergepäck" nach Hause zu kommen.
My room – but it's better to call it 'Suite' – was in a small turret with a frontal view to the Park Hyatt area and to a part to the sea. Nature as far as the eye can reach! So you can enjoy nature, fine food, and all the arrangements of the hotel. My realm was equipped with huge bed (in the mornings I never wanted to leave it), a big shower with a marble bathtub, two marble sinks and two (!) tv's – one infront of my bed and the other directly in the mirror of the bathroom! So you can watch television while brushing your teeth! In my room there was also a dressing place, a tablet, a bose soundbox and many things for eating and drinking! It was superb to have the first coffee in the early morning on your own terrace/ balcony before going to the gorgeous Park Hyatt breakfast and to watch the sunrise in a calm atmosphere. The hotel has several restaurants from a tapas bar till a gourmet temple. We've tried every restaurant and we were all super excited – it was soooo delicious !!! After our stay in the hotel everybody gain more weight! But it's worth it, definitely!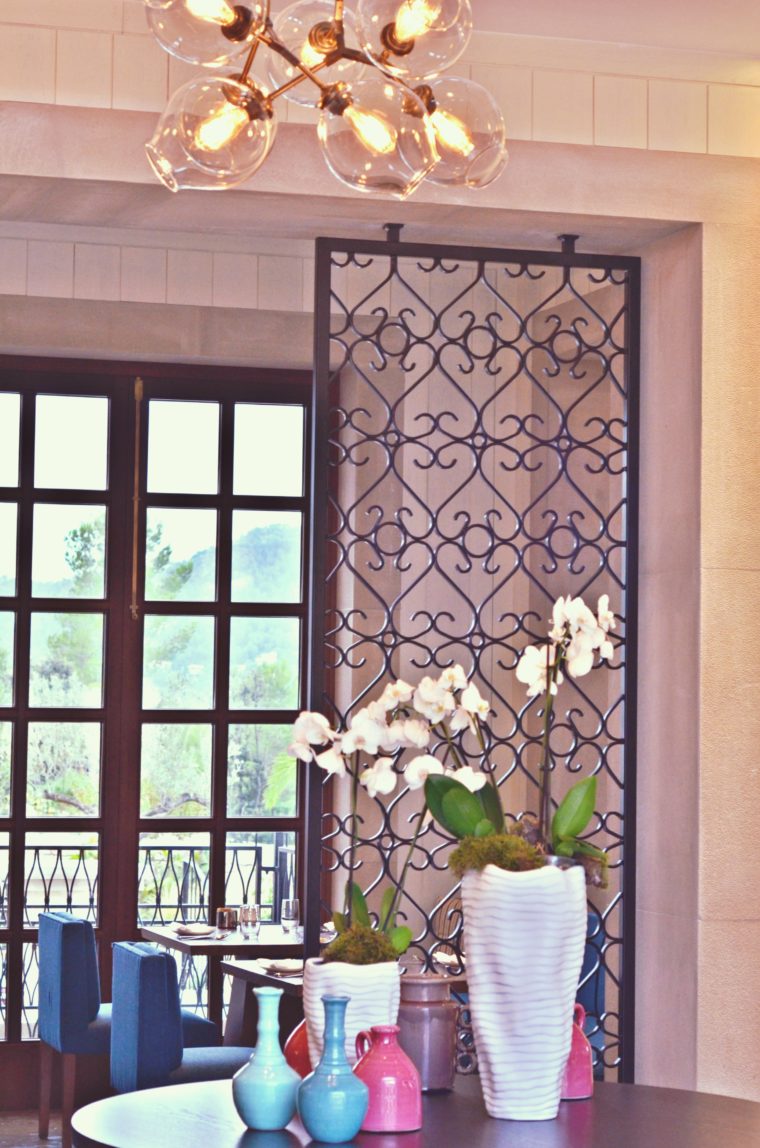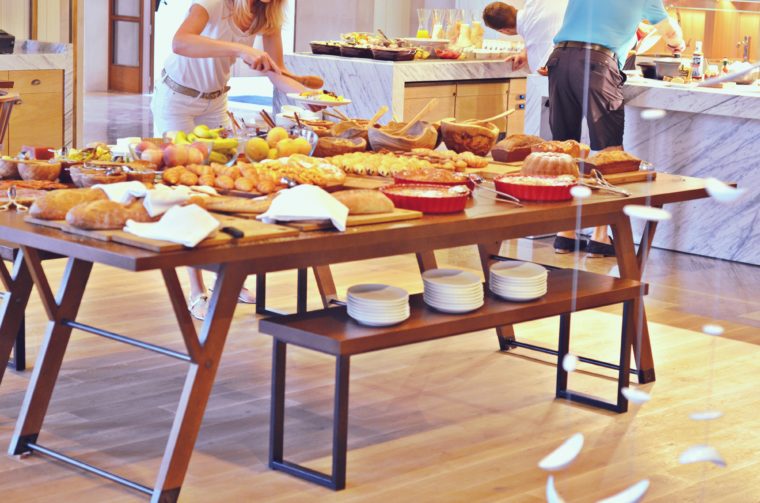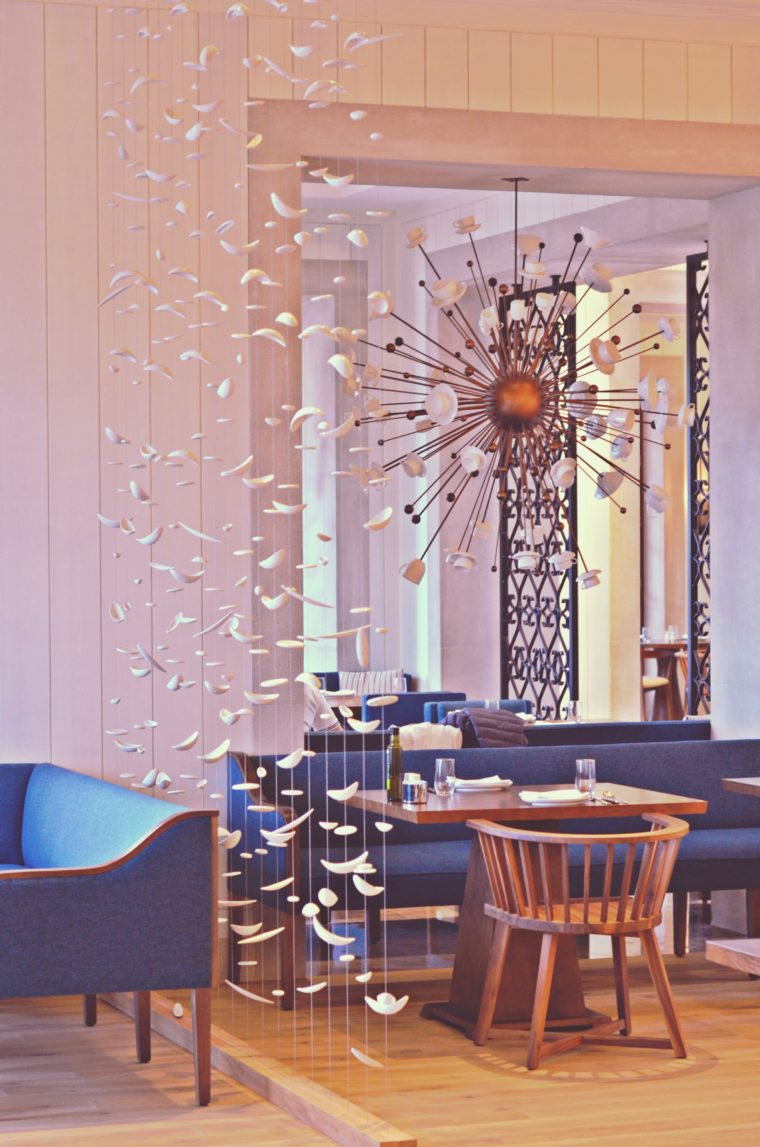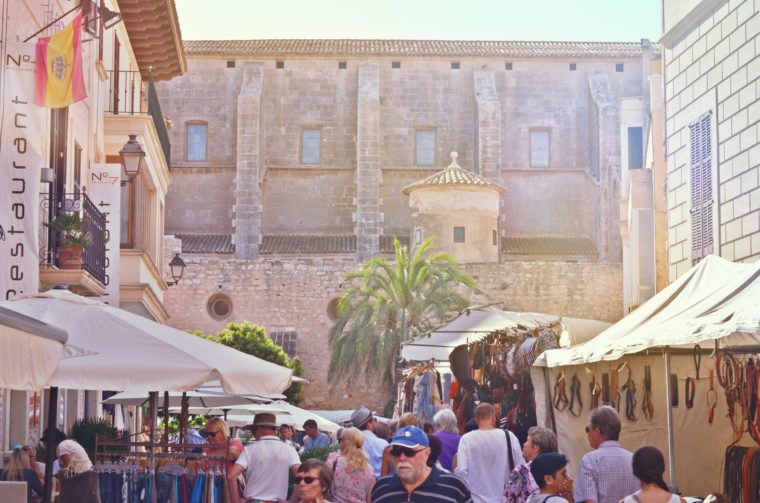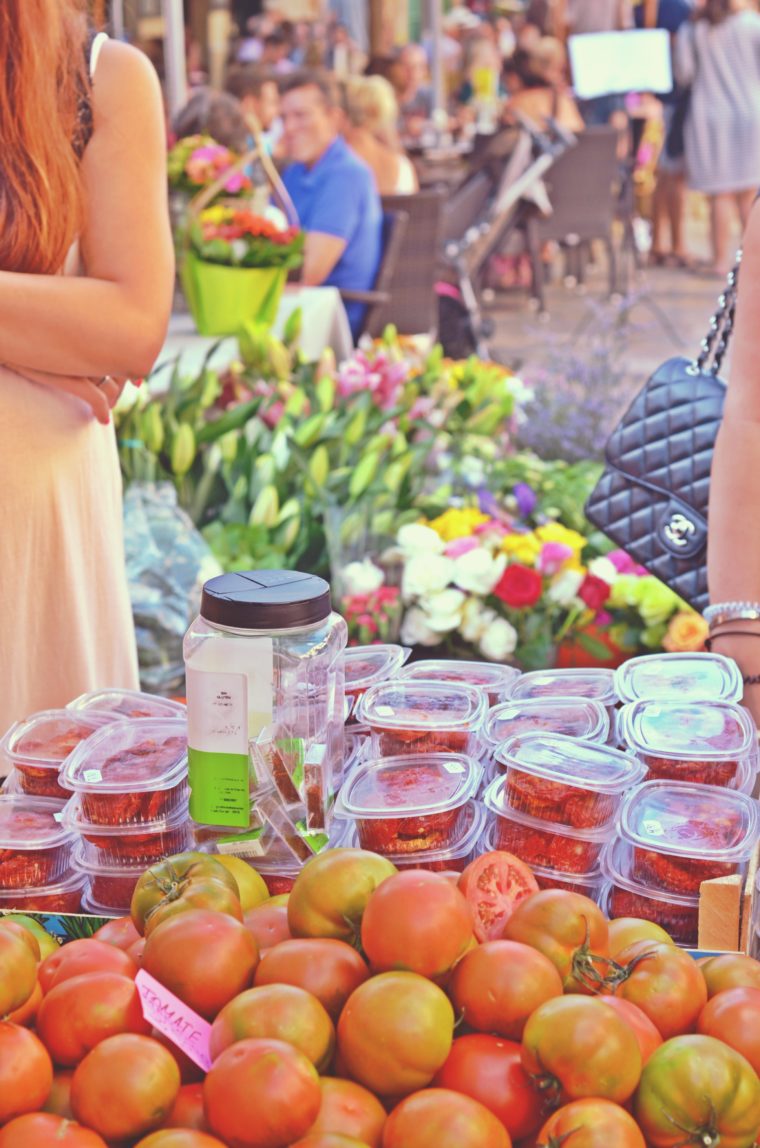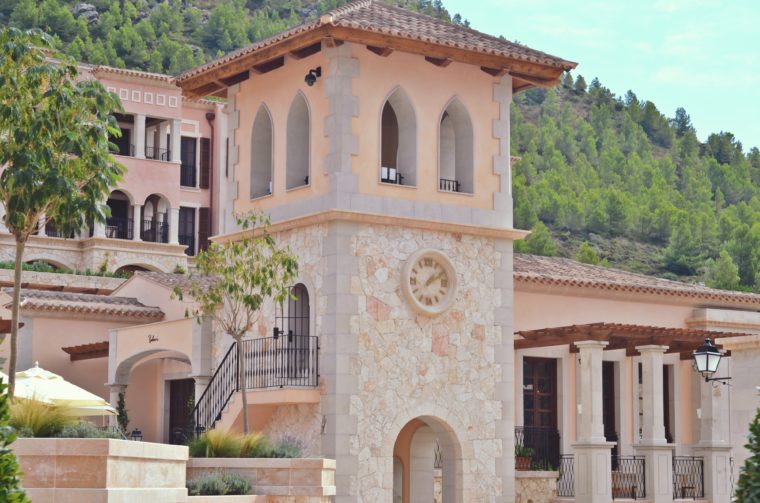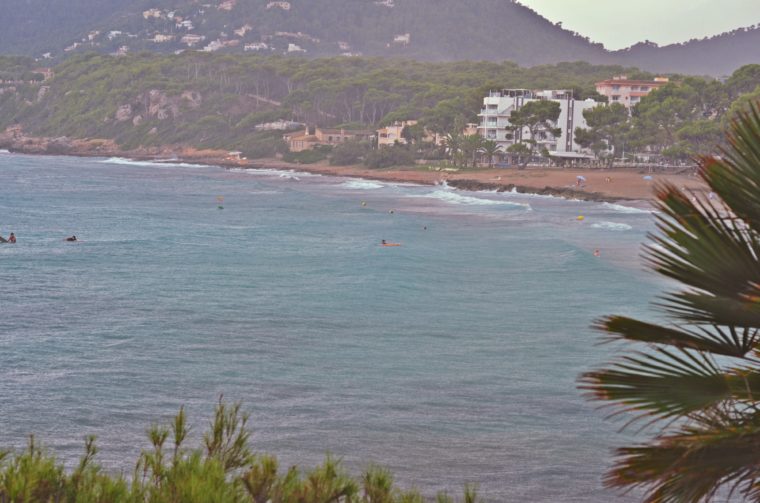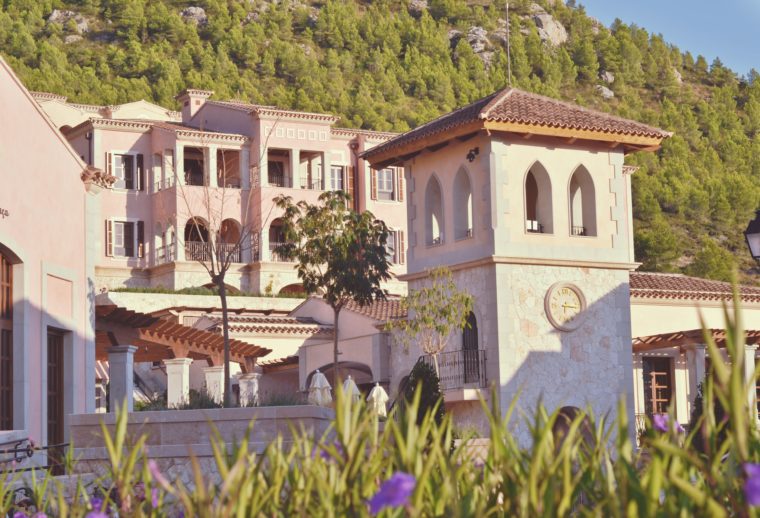 Zum Lunch kann man auch das naheliegende Hotel "Beach Hotel & Restaurant, Vintage 1934" am Cap Vermell direkt am Meer empfehlen – der frische Fisch war einfach ein Gedicht! Ausflüge kann man zum Beispiel nach Santanyi machen, ein wundervolles historisches Städtchen mit einem einzigartigen quirrligen Markt, auf dem man alles angeboten bekommt. Es war wirklich herrlich die riesengroße bunte Vielfalt an Früchten und Gemüsesorten zu sehen. Wenn ich dort wohnen würde wäre ich immer dort anzutreffen! Außerdem gibt es auch ca eine halbe Stunde entfernt Olivenhaine, die man besichtigen kann und Informatives über das meist täglich benutzte und geliebte Olivenöl erfährt. Der Trip war kulinarisch ebenso ein Highlight und wir haben viel über die Ernte und das Pressen von Oliven erfahren. Wusstet ihr, dass man eine Flasche Olivenöl nach dem Öffnen nur ca 6 Wochen verwenden soll?! Also am besten nur kleine Flaschen kaufen und recht schnell aufbrauchen (Finca Albocàsser, aubocassa.com).
If you want to have lunch you can visit the restaurant "Beach Hotel & Restaurant Vintage 1934" directly at Cap Vermell next to the sea – the fish is super excellent! And if you want to see a super nice (farmers) market you have to go to Santanyi – it's such a nice small village where you can get everything from fruits to clothes! Everything is so colourful and I really love the atmosphere there. If I would live there you could see me daily between the booths. One hour away from the Park Hyatt you can discover a wonderful olive orchard! This trip was a culinary highlight and you experienced a lot about the crop and the squeeze of olives. Did you already know that you can only use one bottle of olive oil for six weeks?! So it's better to buy small bottles and to use it daily. More about this interesting trip you can discover here, Finca Albocàsser, aubocassa.com.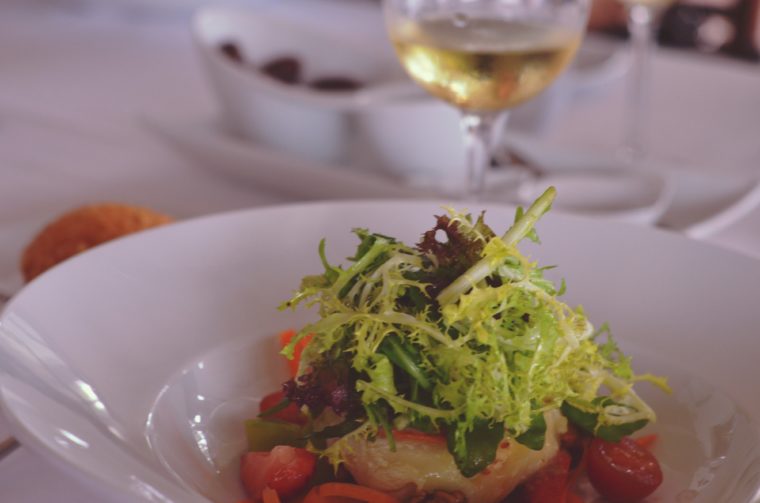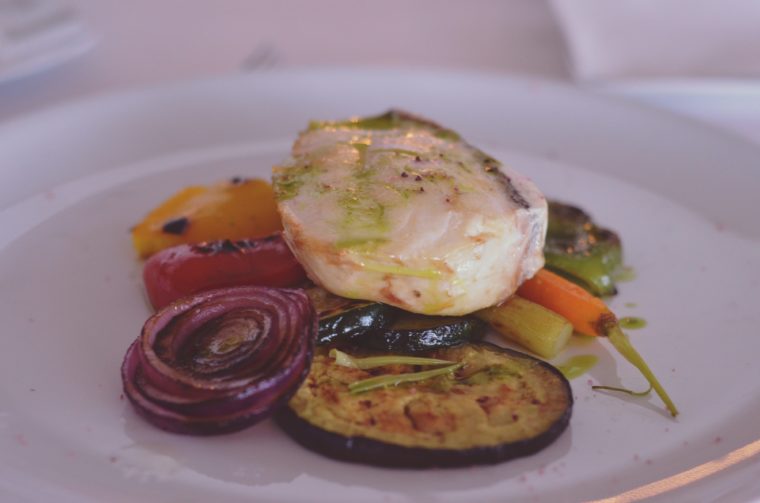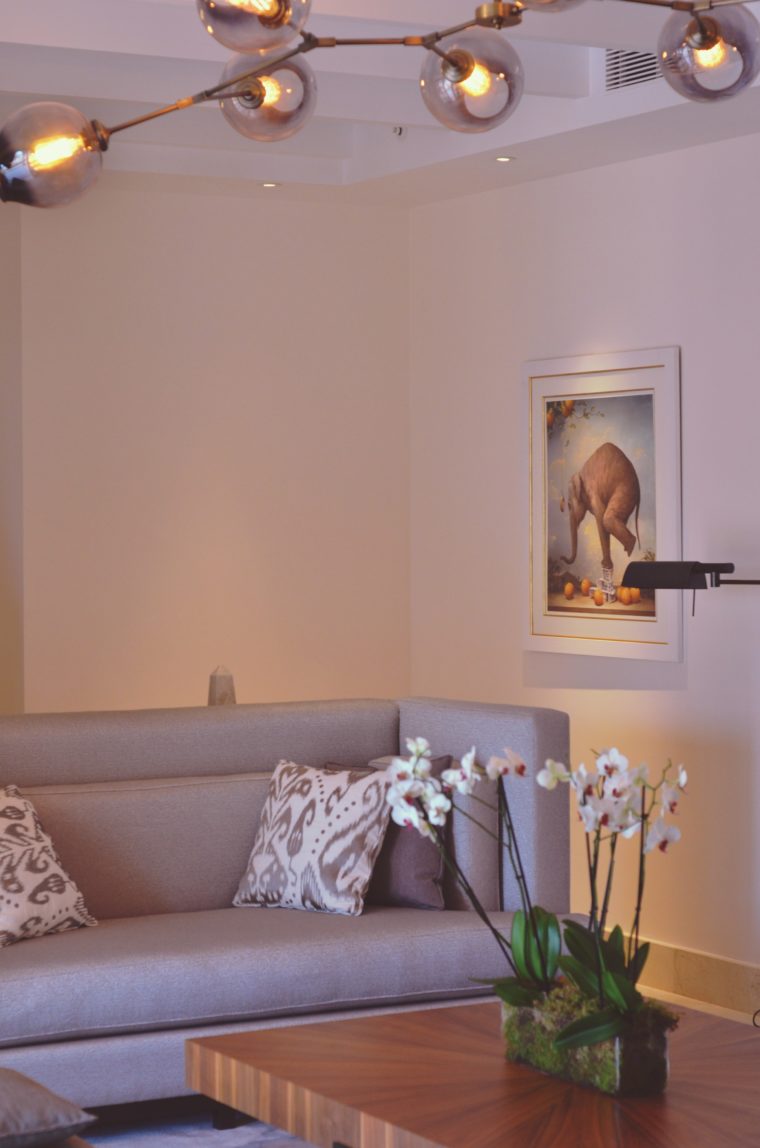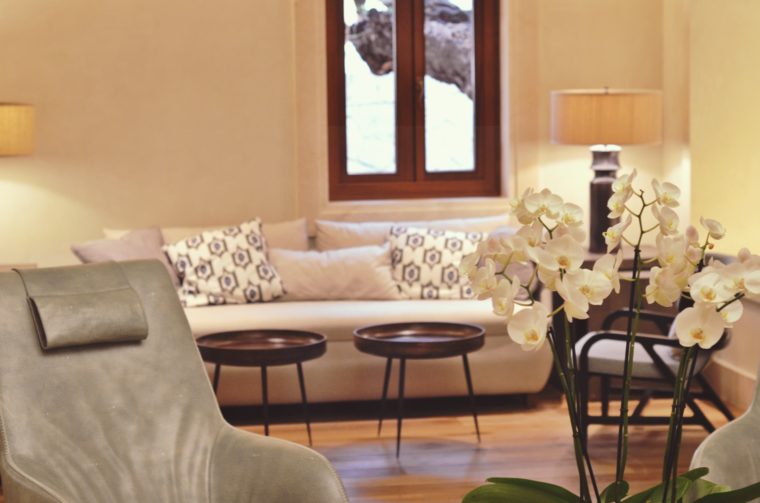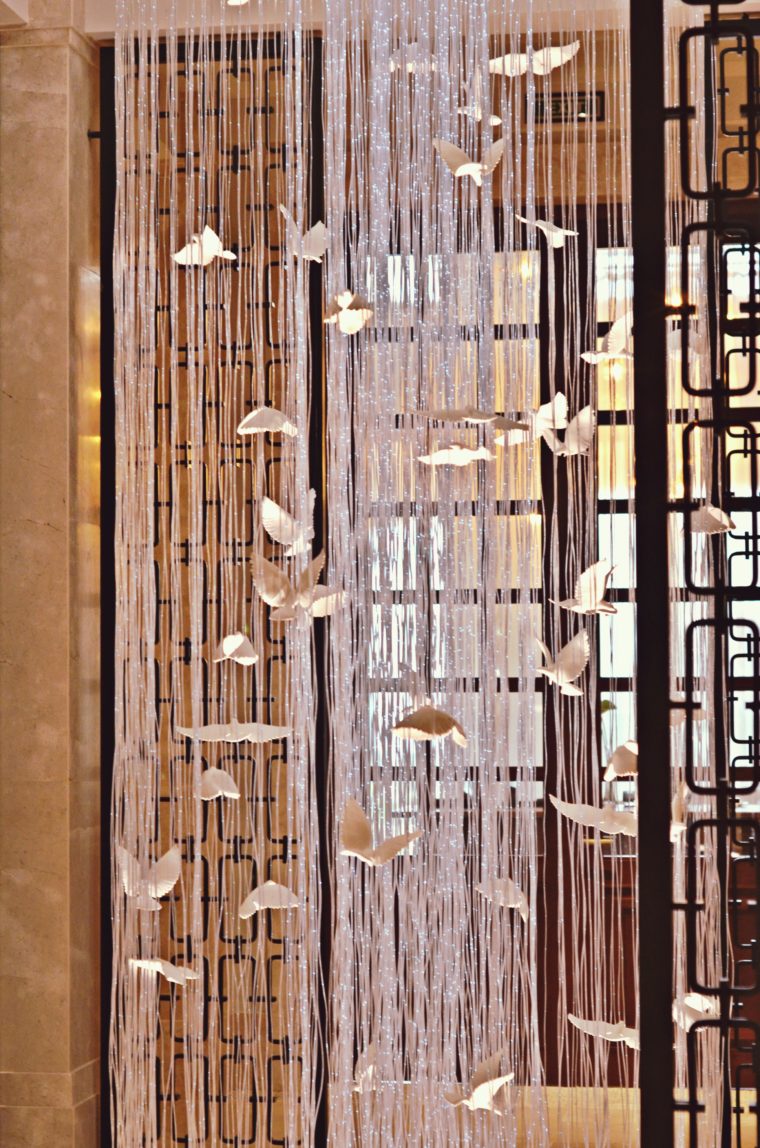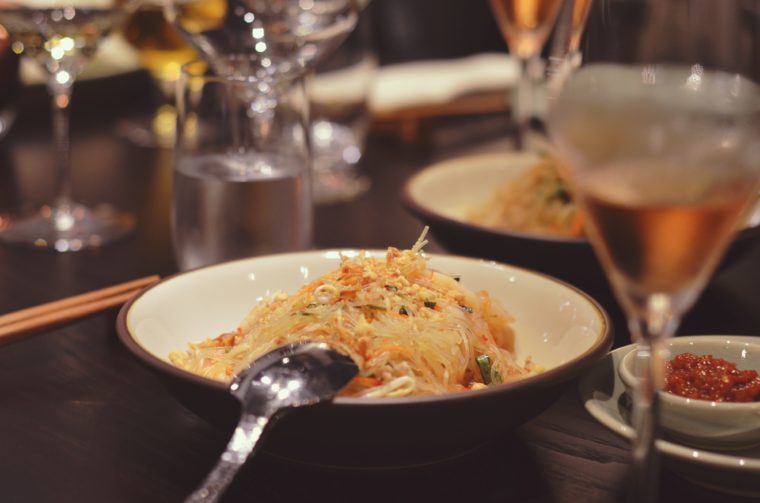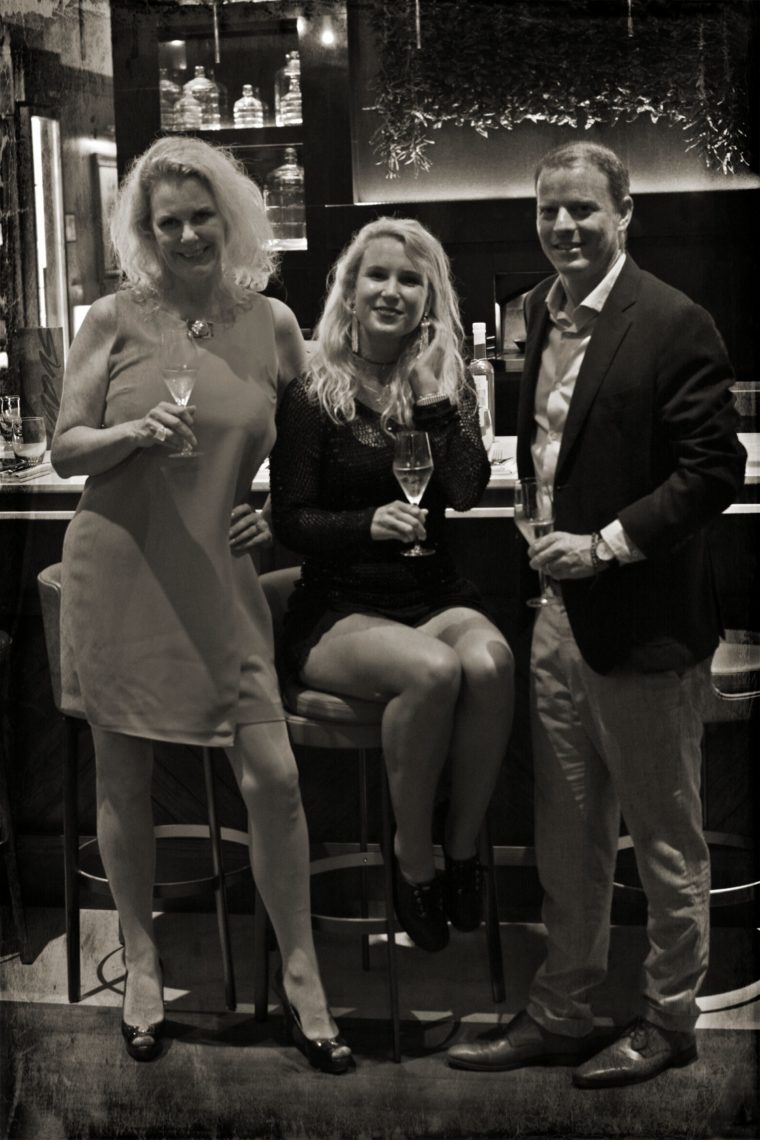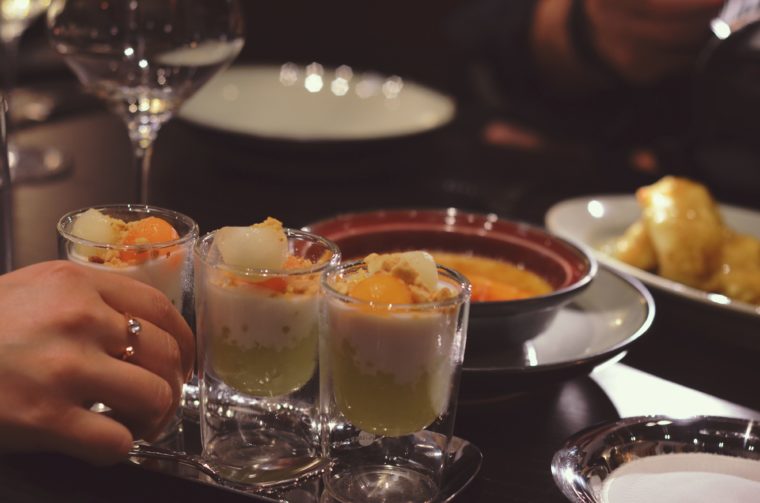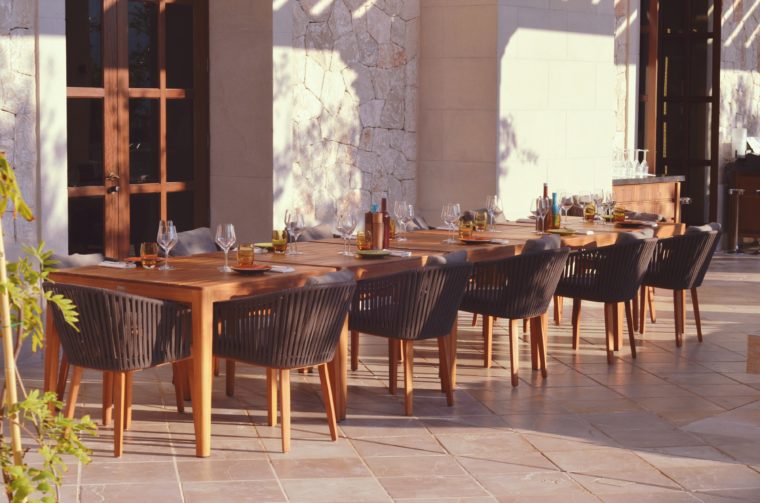 Auch das Weingut des bekannten mallorquinischen Weines "Ribas" in Consell wurde mit Weinprobe und anschließendem Lunch im Restaurant Aina Marroig – Rustic Restaurant (no kids!) besichtigt. (bodegaribas.com) Ebenfalls super interessant und geschmacklich haben mich die Rot- sowie auch die Weißweine als recht gute Kennerin wirklich überzeugt! Rund um das Park Hyatt gibt es auch Sportmöglichkeiten wie das frisch fertiggestellte Clubhaus, in dem sich neben den drei Außenpools des Hotels noch ein riesengroßer Innenpool (zum Bahnenschwimmen), Fitnessräume und Studios sowie Saunen und Kinderbetreuung befindet. Wer dem Golfsport verfallen ist oder damit anfangen möchte, ist im Park Hyatt auch super aufgehoben! Um das Hotel herum gibt es vier naheliegende Golfplätze die keine Wünsche offen lassen! Und wem das immer noch nicht genug ist – das Areal Cap Vermell bietet auch Villen zum Mieten, aber auch zum Kaufen an! Inklusive Pools und Traumblick! Und das beste; man kann die ganzen Annehmlichkeiten des Park Hyatts Mallorca mitnutzen! Aber um ehrlich zu sein bin ich der größte Fan von Wellness- und Spaanwendungen! Im Park Hyatt kommt man wirklich nicht zu kurz und die tolle Crew hat für jeden Teil deines Körpers das besondere Treatment – Heaven on Earth !!! Tausend Dank an alle für diesen unvergesslichen Trip! Alles Liebe, eure Maren.
Also we have visited the vineyard of the famous Majorcan wine "Ribas", in Consell (bodegaribas.com) and after our tour we had a super delicious lunch in the Restaurant Aina Marroig (no kids!).  We enjoyed nice red and white wines – I think the vineyard "Ribas" is one of the best in Majorca. But also around the Park Hyatt hotel you have lots of opportunities to do some sports like in the new Clubhouse, to swim in one of the three outdoor pools or to swim your laps in the huge indoor pool, do some fitness in the studio, enjoy the sauna etc. And if you have children the Park Hyatt has its own good childcare. If you are interested in golf you have the big selection of many golf courses around the Park Hyatt – and if it's not enough – the area Cap Vermell offers you villas to rent or to buy! Included a gorgeous outdoor pool and an unforgettable view of Majorca. But to be honest; I'm the biggest fan of wellness and spa treatments and in the Park Hyatt! You have such an amazing crew for every part of your body – heaven on Earth! Thanks so much to everybody … I've enjoyed this trip to the fullest !!! Lots of love, yous Maren.