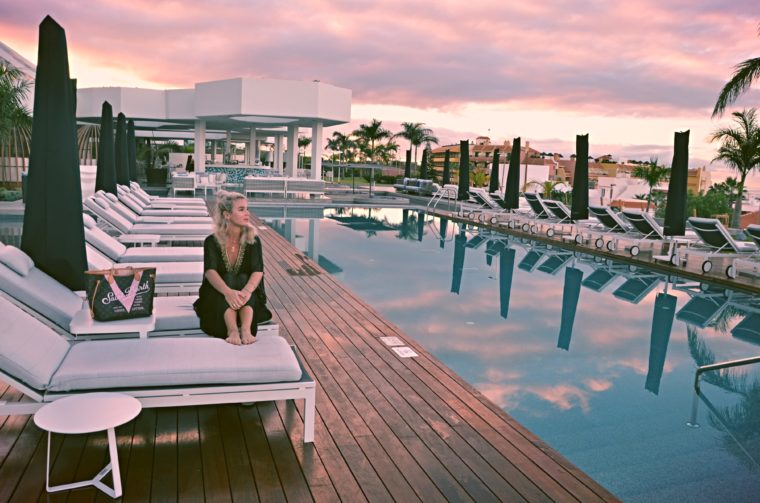 Teneriffa – die Vulkaninsel der Kanaren. Ich war zwar schon auf den Kanaren, besser gesagt auf Gran Canaria, aber Teneriffa hat mich noch mehr in den Bann gezogen! Teneriffa ist die größte Insel der zu Spanien gehörenden Kanarischen Inseln und liegt vor der Küste Afrika im Westen. Die Hauptstadt Santa Cruz ist mit ca 200.000 Einwohnern sehr bekannt aufgrund des dortigen Karnevalfests, welches mit Paraden, schönen bunten Kostümen, Tanz und Musik für gute Stimmung sorgt. Auch wenn man sich auf Teneriffa super in und um die dortigen Hotels beschäftigen kann, würde ich euch doch empfehlen, einen Mietwagen zu nehmen. Teneriffa hat eine Fläche von ca. 2000 km², ist 83 Kilometer lang und hat eine Breite von 53 Kilometern, also perfekt, um die Insel ab zu fahren und die verschiedenen Klimazonen und Gegenden zu erkunden. Hauptanlaufstelle ist der Vulkan "Teide", der mit 3718 Metern der höchste Berg Spaniens ist und definitiv mit dem dazugehörigen Nationalpark besichtigt werden sollte. Super interessant die getrocknete Lava(ströme) und das dortige Klima mit samt der unfassbar schönen Aussicht zu erleben!
Auf Teneriffa haben wir die Zeit an der Südwestküste, der Costa Adeje, im fünf Sterne Hotel "Royal Hideaway Corales Resort" verbracht. Das Royal Hideaway Resort hat zusammen mit seinen dazugehörigen Suiten erst dieses Jahr im Februar 2018 eröffnet und strahlt daher in vollem neuen Glanz und zeitloser schlichter Eleganz! Die ganze Anlage ist sehr modern in Weißtönen gehalten und in zwei Bereiche aufgeteilt – einem 'Only Adult' Bereich auf der rechten Seite, dem sogenannten 'Royal Hidewaway Corales Resort', und dem Bereich, der auch für Kinder zugelassen ist, dem 'Royal Hideaway Corales Suites'. Natürlich waren wir im 'Only Adult' Bereich und hatten somit eine wunderschöne Suite mit frischen Meeresfarben beim Interior und einem unbezahlbaren endlosen Blick auf den offenen Atlantik. In unserer riesengroßen Suite fehlte es an nichts! Super modern mit freistehender Badewanne und großer Terrasse, die super zum Relaxen und Lesen einlädt – oder einfach mal zum Nichtstun. Das Resort hat etliche Außenpools, sogar einen Infinity Pool auf dem Dach, sowie etliche Bars, Lounges, Restaurants und natürlich einem tollen Spabereich mit angrenzendem Fitnessstudio. Ich war jeden Tag zum Trainieren dort und fand die Auswahl an Sportgeräten wirklich super! Auch die Sportmassage, die ich testen durfte, war wirklich gigantisch! In der einen Stunde wurde jeder Punkt meines Körpers exakt getroffen und ohne viele Worte wusste man, wo die (wortwörtlich!) Knackpunkte sind. Best massage ever!
Auf Teneriffa gibt es überall schöne Strände und durch die Vielfalt der Klimazonen sind auch die Strände sehr unterschiedlich wie zum Beispiel weiß, schwarz, oder gemischt. Auch Sand- oder Kieselstrände! Also für jeden etwas dabei! Die südliche Gegend von Los Cristianos ist bei Touristen sehr beliebt da immer gutes Wetter ist, schicke und zentrale Hotels vorhanden sind und man perfekt an der Küste entlang wandern kann. Mir haben auch die vielen kleinen Restaurants und Bars direkt am Wasser sehr gefallen, da sie gemütlich sind und zum Verweilen einladen. Auch die Menschen sind alle relaxed und freundlich – Einheimische wie auch Touristen. Und wer es sportlich mag, kann bei hohem Wellengang sogar surfen oder sich einen Paragliding Flug gönnen. Das sogenannte 'Must' auf Teneriffa! Wir hätten es auch gerne wahr genommen, hatten uns schon angemeldet, allerdings gab es an dem vereinbarten Tag zu starken Wind, sodass das Paragliding doch abgesagt werden musste. Wer mich aber kennt der weiß, dass ich sowas bald nachholen werde und vielleicht ist es dann eine Stufe 'extremer'; der freie Fall aus dem Flugzeug bei 3000 Metern Höhe … stay tuned!
Tenerife – the volcanic Island of the Canaries. I've been to Gran Canaria but I really prefer Tenerife! Tenerife is the largest Island of the Spanish Canary Islands and is next to the coast of Africa in the west. The capital Santa Cruz is very well known because of the local carnival (200,000 inhabitants) which provides with parades, beautiful colorful costumes, dance and music for a good mood. Even if you are in Tenerife super busy in and around the local hotels, I would recommend you a rental car. Tenerife has an area of ​ 2000 km², it's 83 kilometers long and has a width of 53 kilometers – perfect to drive off the Island and explore the different climates and areas. The main attraction is the volcano " Teide " which is with 3718 meters the highest mountain of Spain. You should definitely visit it with the national park. Super interesting to experience the dried lava (streams) and the local climate, together with the incredibly beautiful view!
In Tenerife we spent the time on the coast in the southwest, the Costa Adeje, in the five star hotel "Royal Hideaway Corales Resort". The Royal Hideaway Resort, together with its associated suites, opened this year in February 2018, and therefore it shines in all its new splendor and timeless understated elegance! The whole complex is decorated in a very modern white and is divided into two areas – an 'Only Adult' area on the right, the so-called 'Royal Hidewaway Corales Resort', and the area which is also approved for children, the 'Royal Hideaway Coral Suites'. Of course we were in the 'only adult' area and had a beautiful suite with fresh sea colors in the interior and a priceless endless view of the open Atlantic. In our huge suite anything was missed! Super modern with a free-standing bathtub and large terrace which is great for relaxing and reading – or just for dreaming. The resort has several outdoor pools, even a rooftop infinity pool, as well as a number of bars, lounges, restaurants and of course a great spa area with adjoining gym. I was daily there to train and the selection of sports equipment is really great! The sports massage (I was allowed to test) was really gigantic! In one hour each point of my body was hit exactly and without many words, the sticking points were found. Best massage ever!
On Tenerife there are beautiful beaches everywhere and a diversity of the climatic zones. The beaches are very different such as white, black, or mixed. Also sand or 'stone' beaches! So something for everyone! The southern area of ​​Los Cristianos is very popular for tourists because there is always good weather, chic and central hotels are also available and you can walk perfectly along the coast. I also like the small restaurants and bars right on the waterfront because they are comfortable and invite you to linger. The people are also relaxed and friendly – locals as well as tourists. And if you like it sporty during your trip, you can even surf in high waves or enjoy a paragliding flight. The so-called 'must-do' in Tenerife! We loved to do a paragliding flight, we had already registered, but the wind was too strong on the agreed day, so it had to be canceled. Some of you who knows me – you know that I'll catch up on something like this very soon and maybe it's a stage more 'extreme'; the free fall of an airplane at 3000 meters altitude … stay tuned!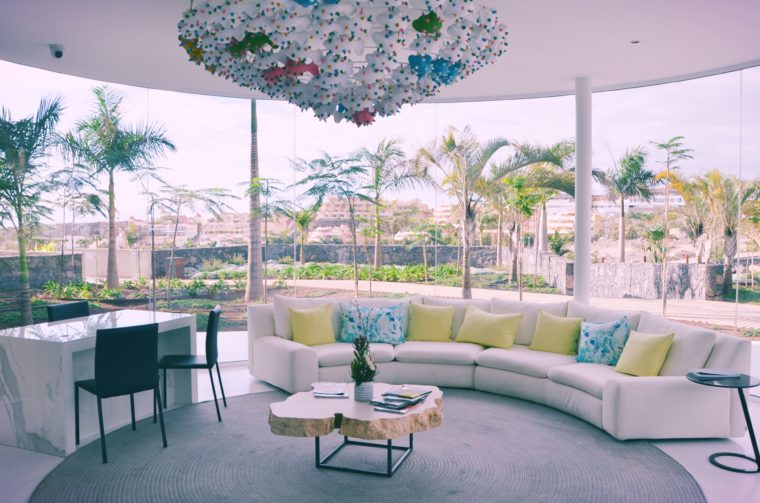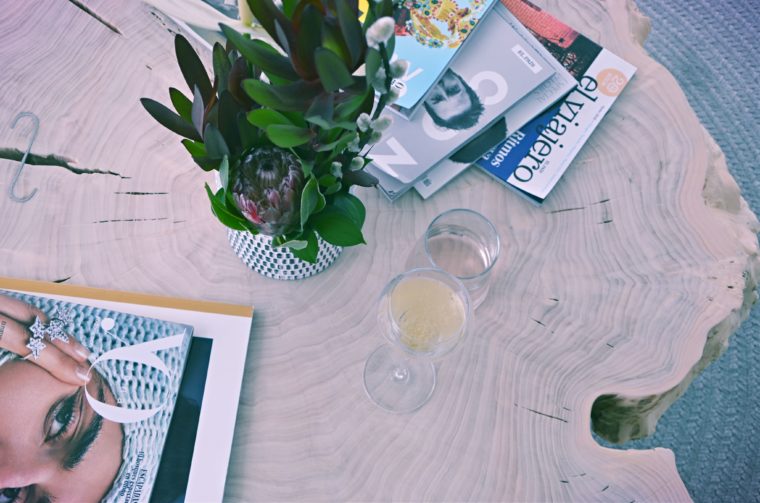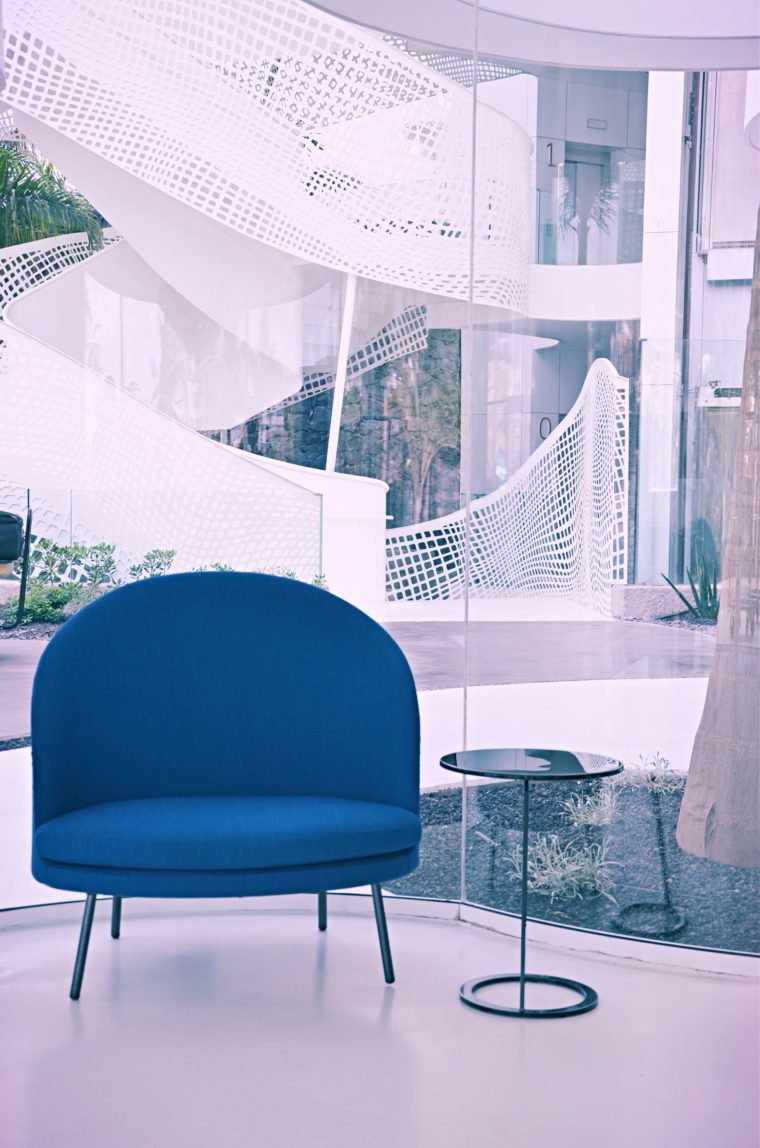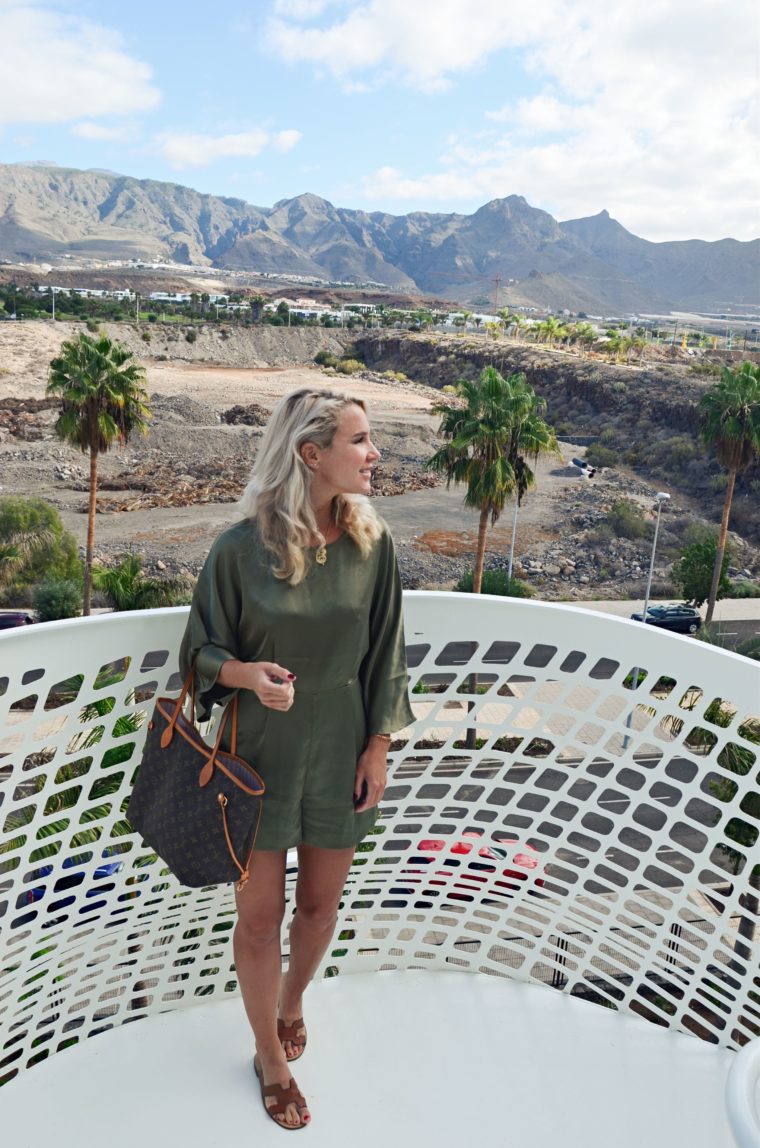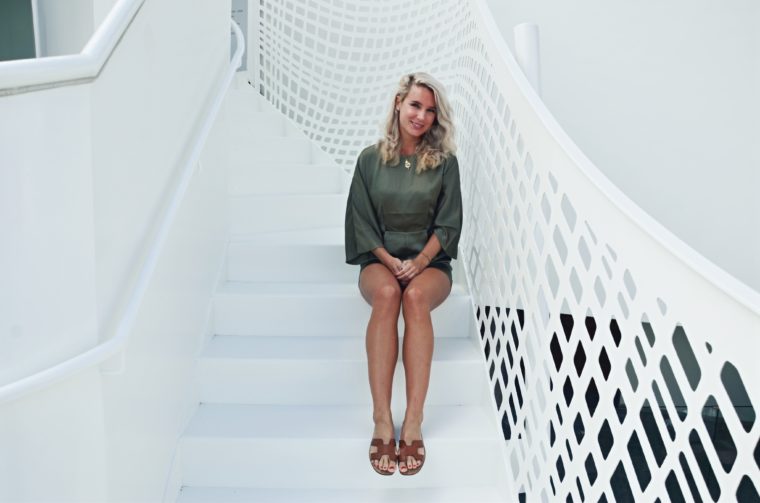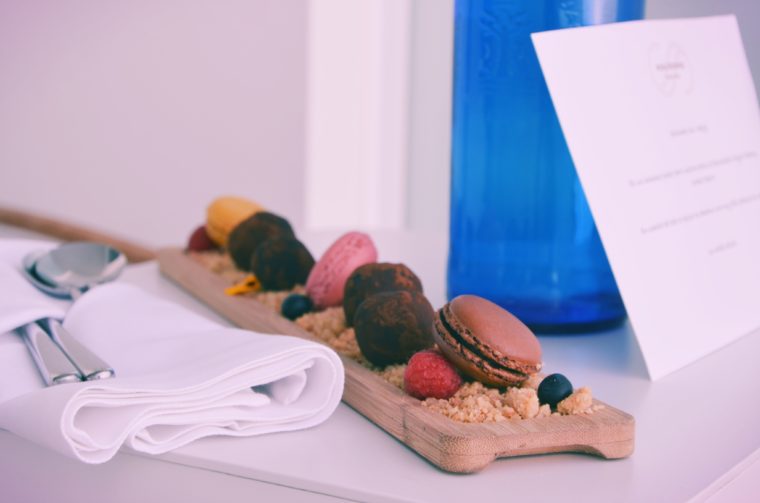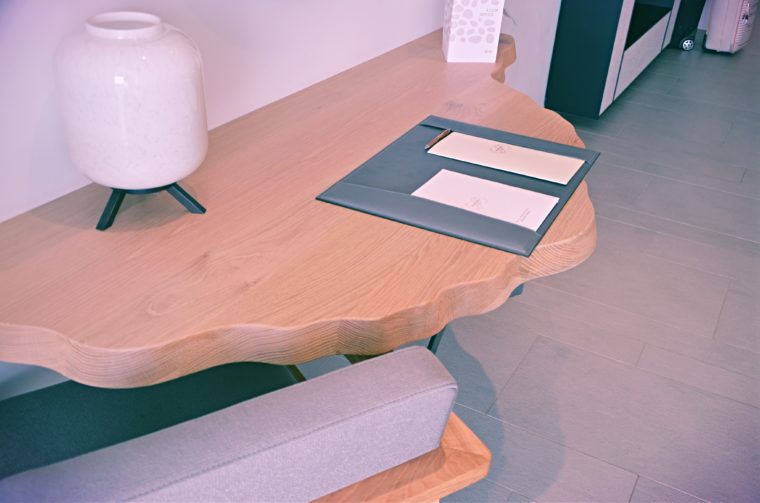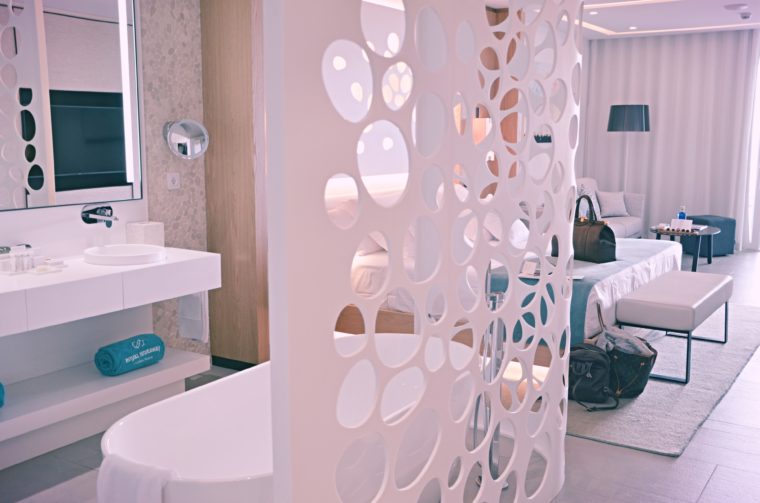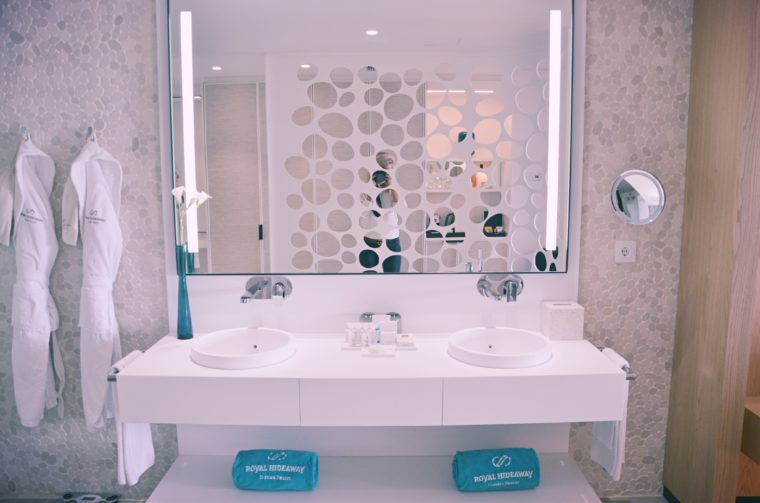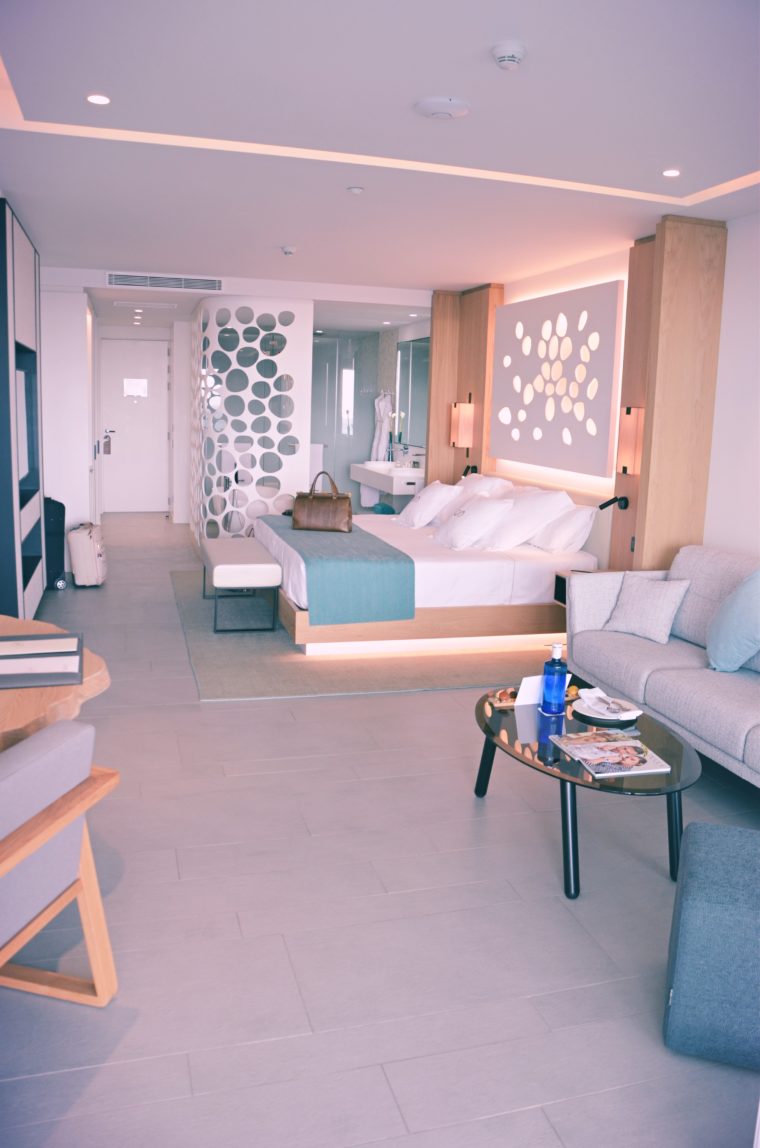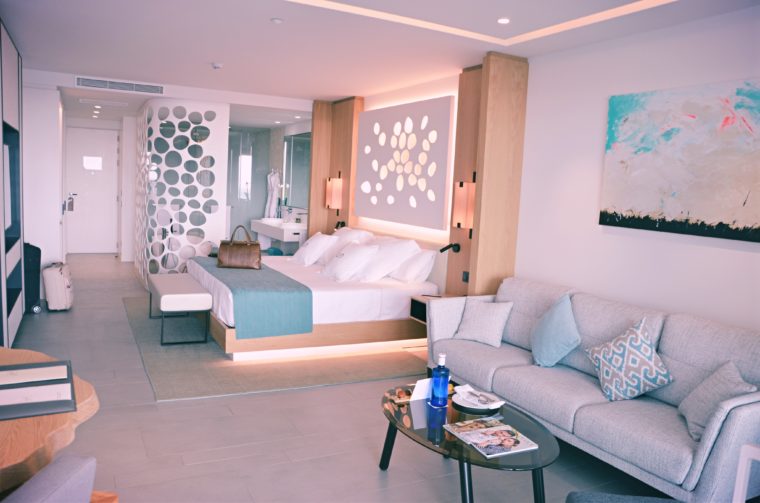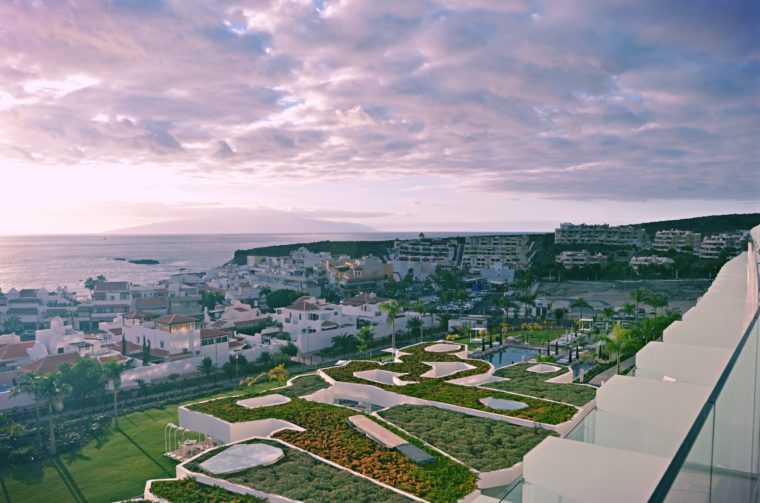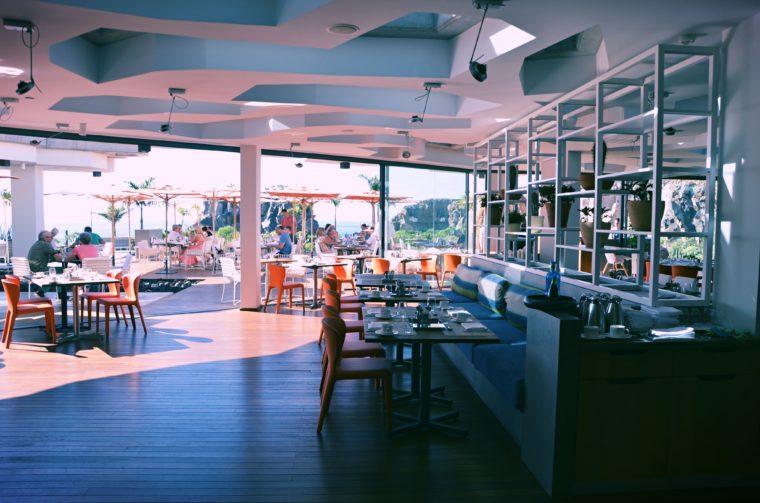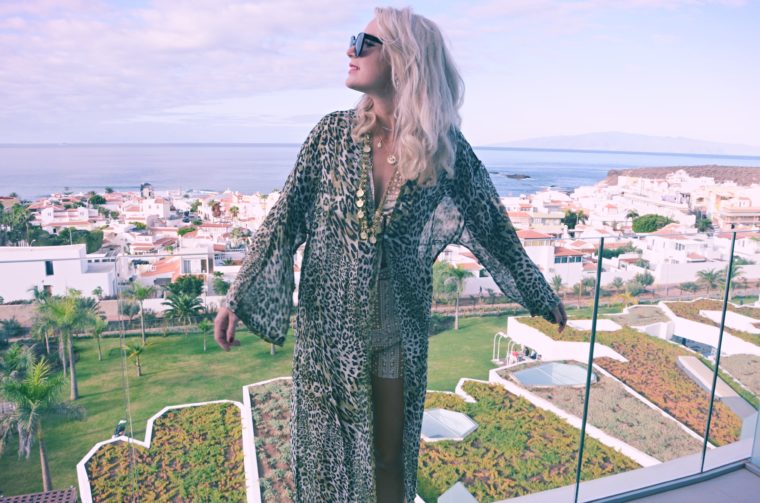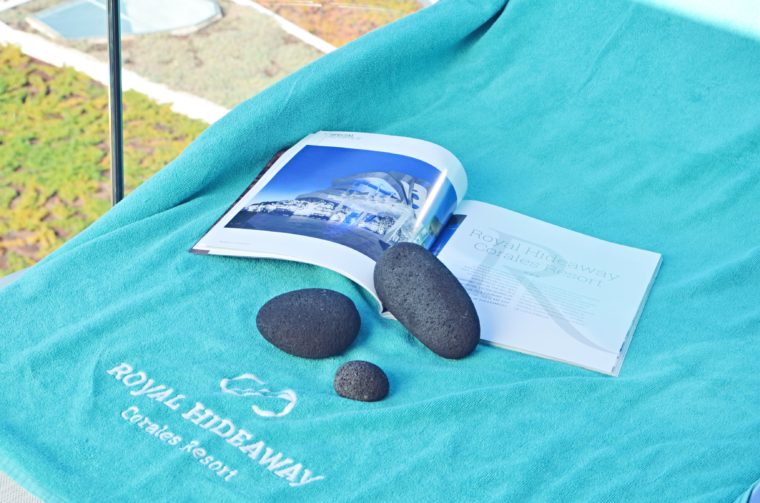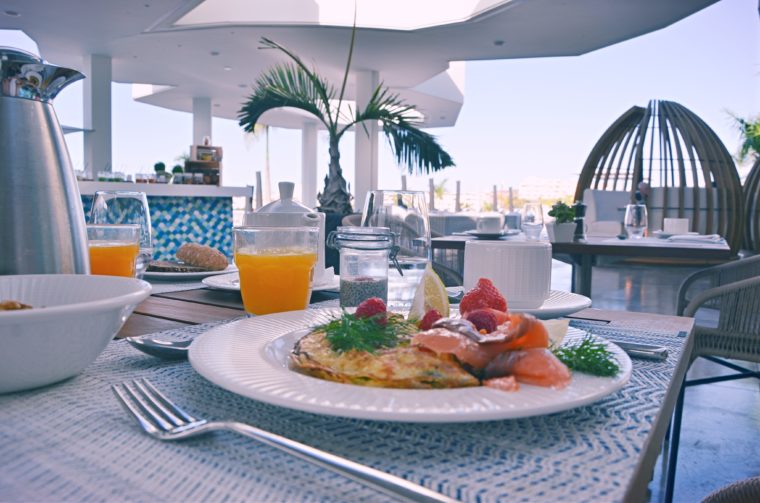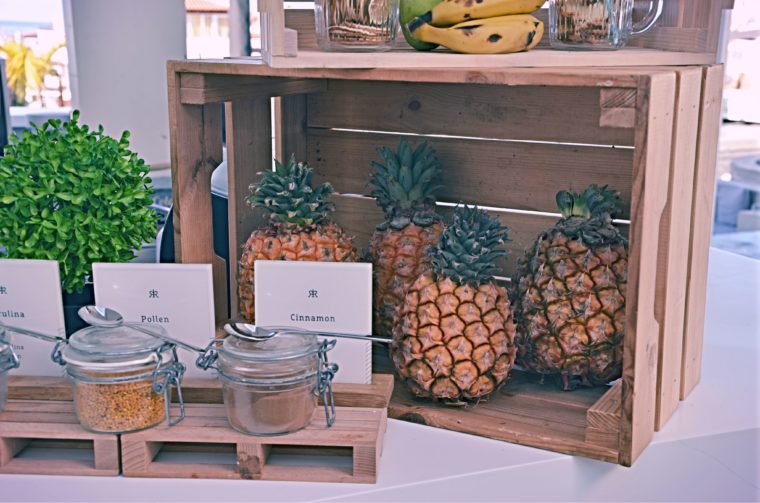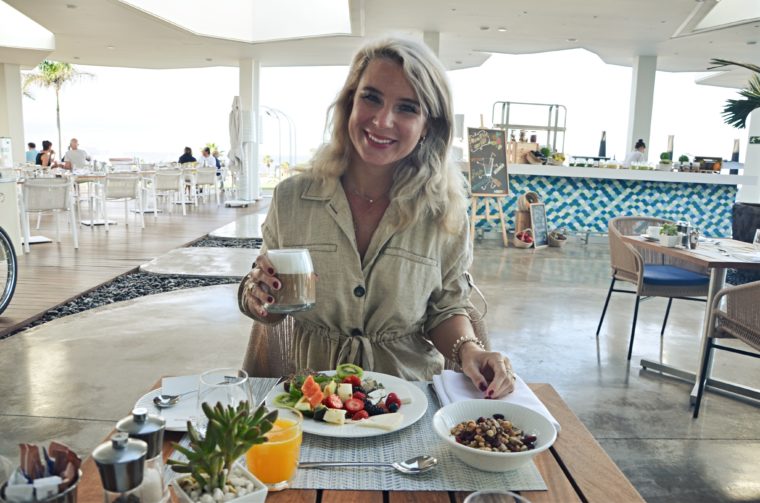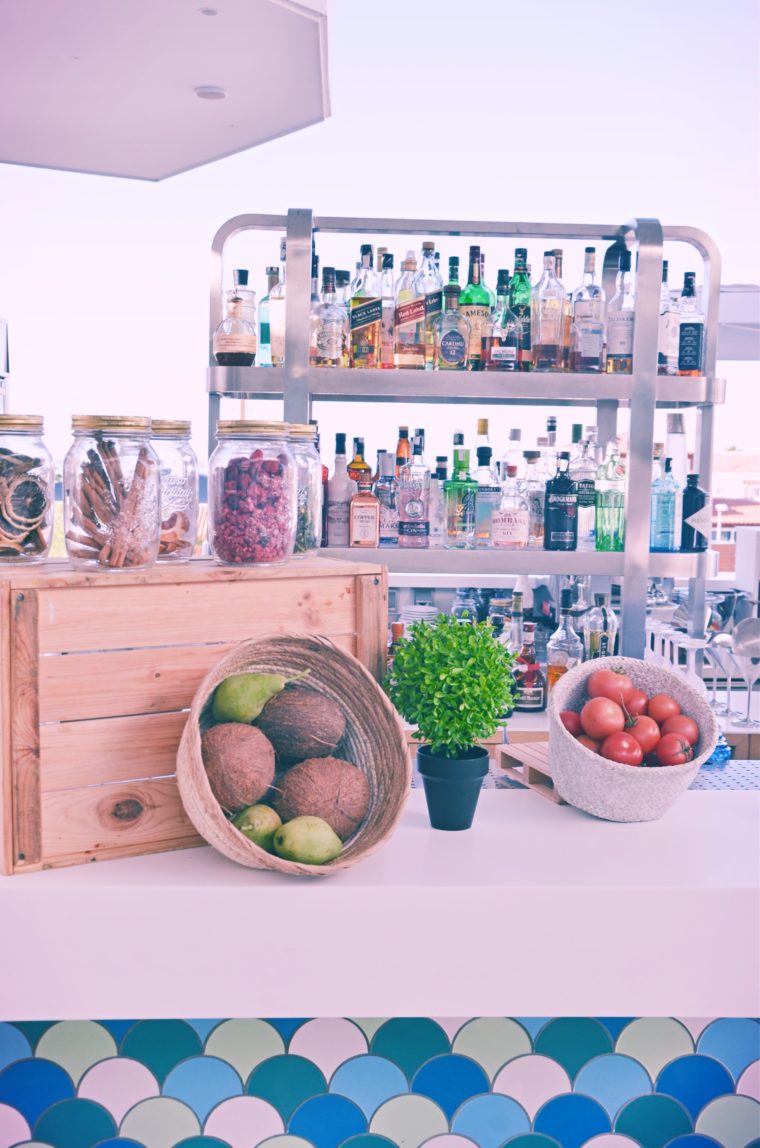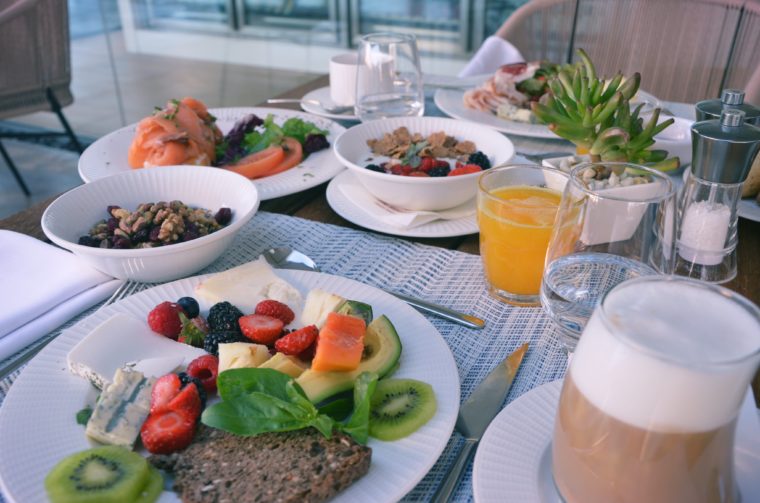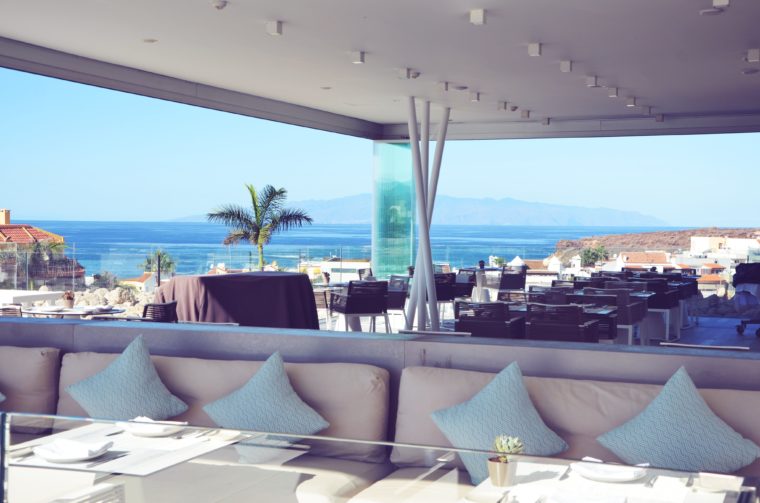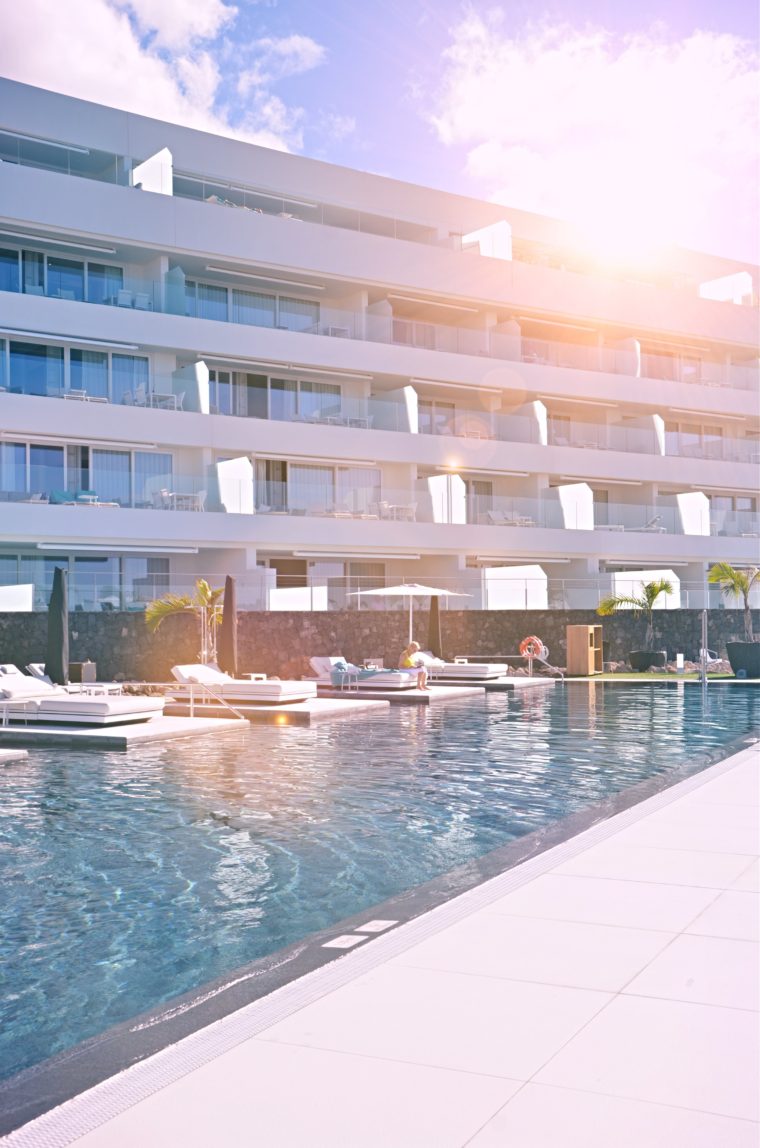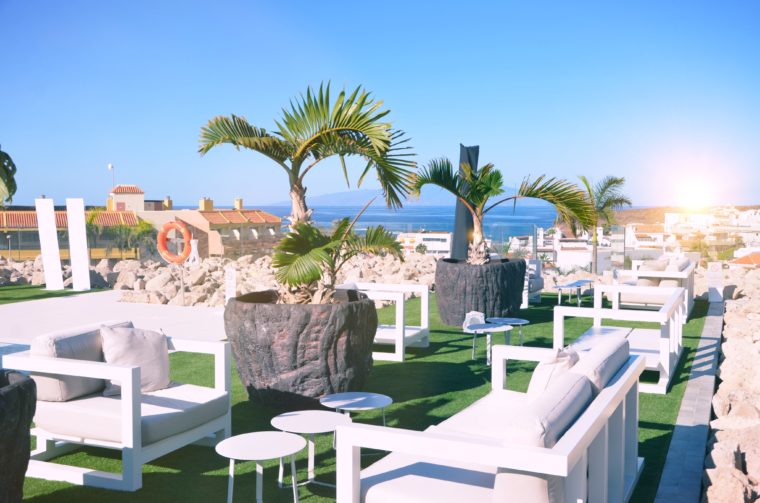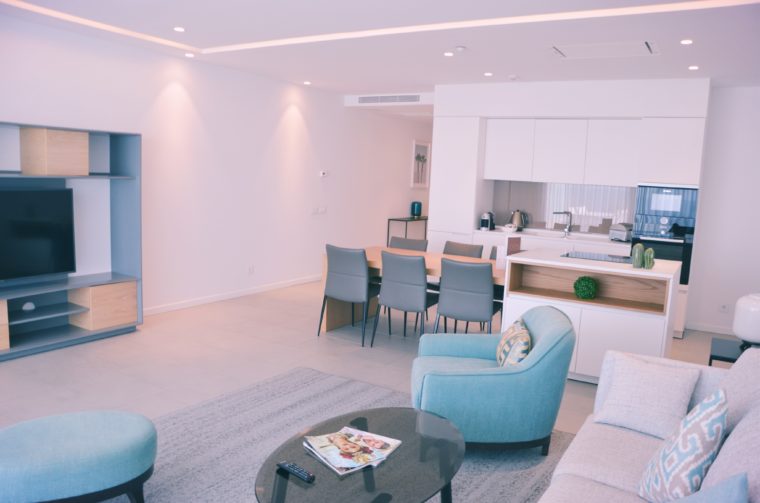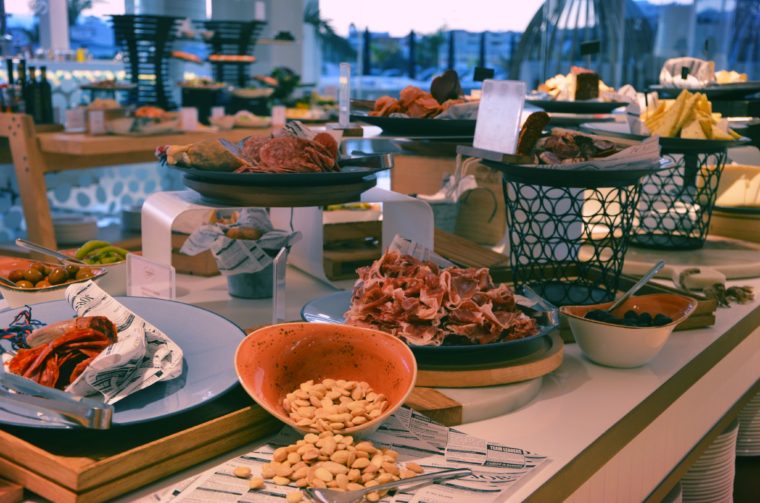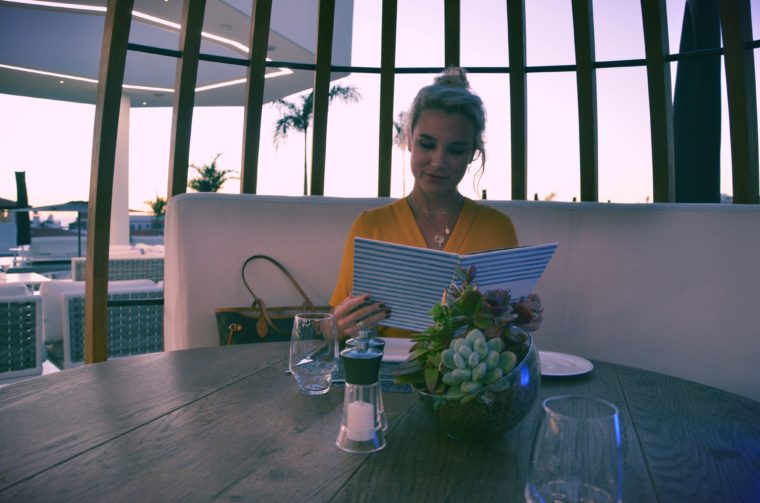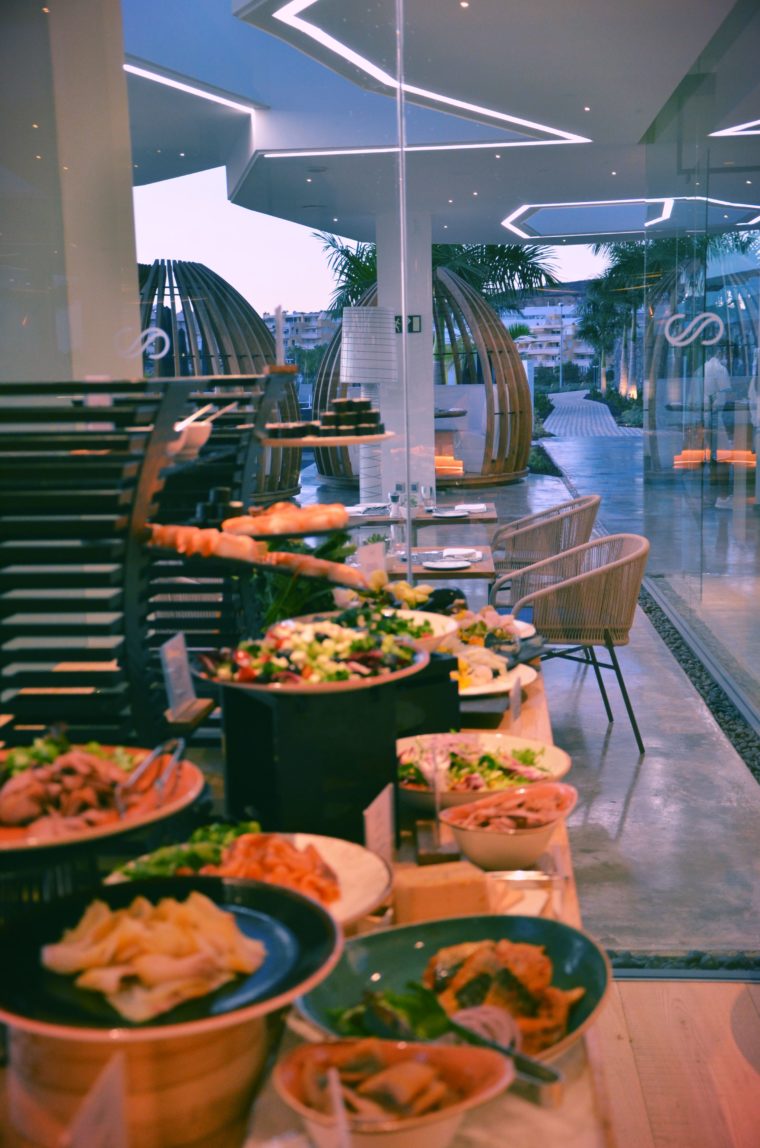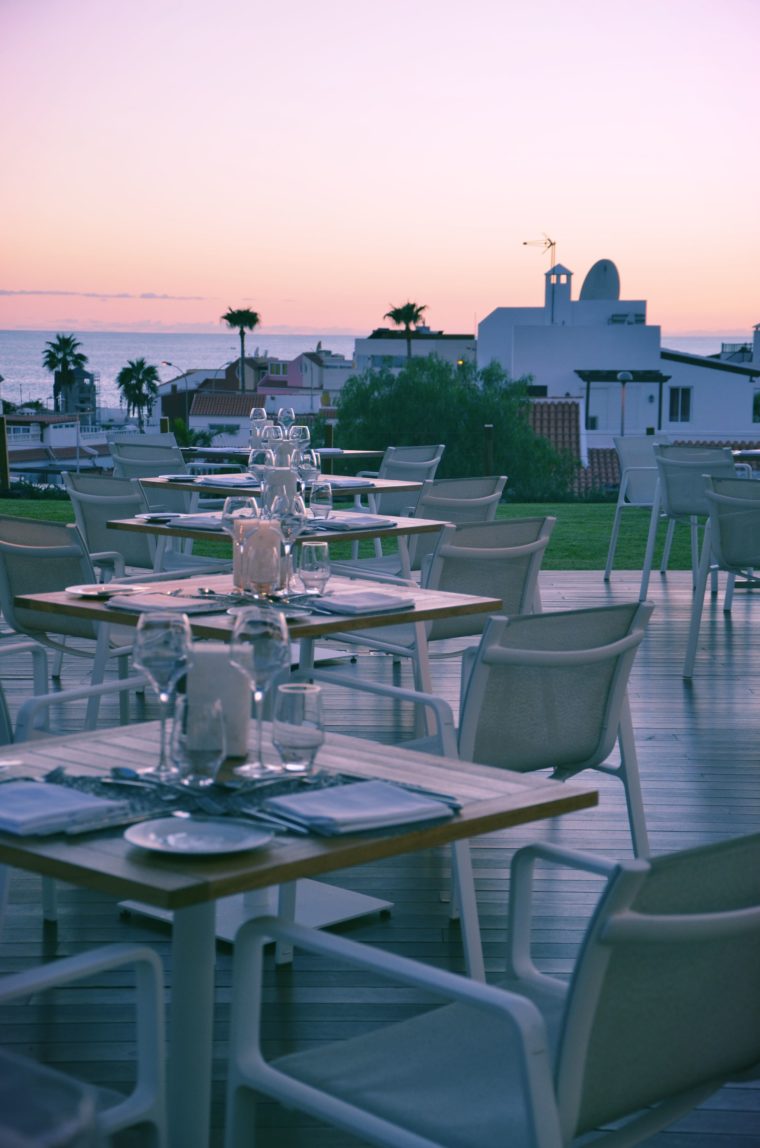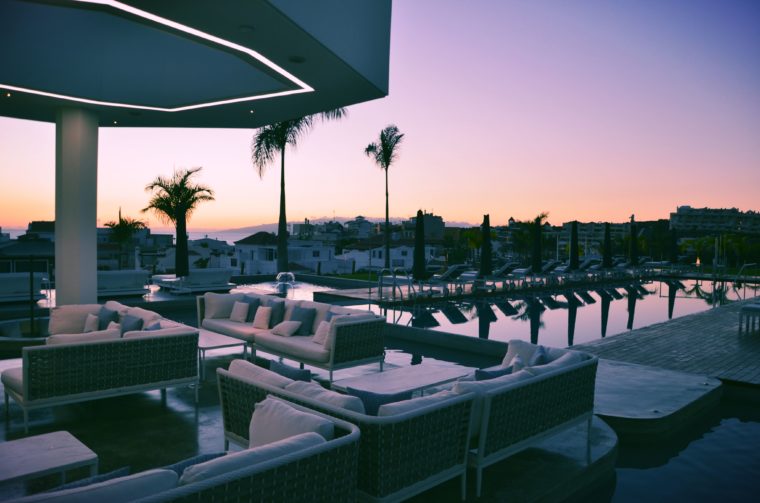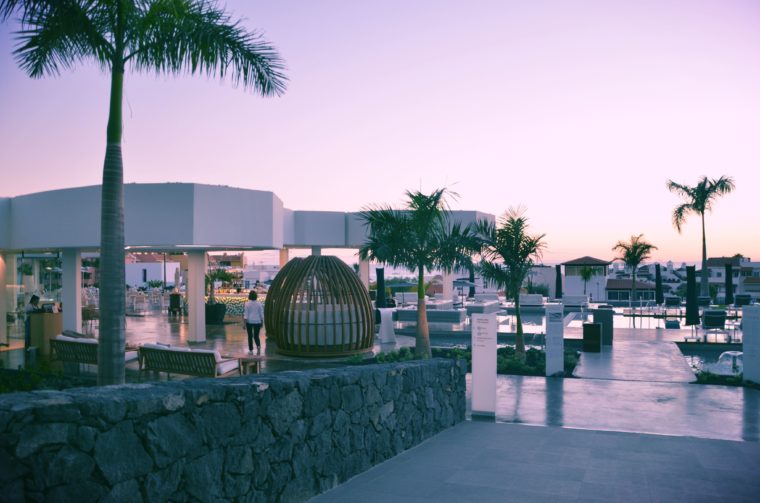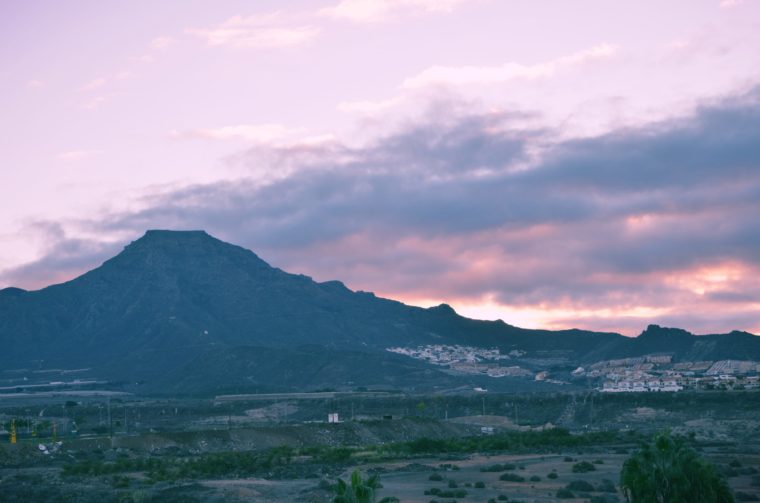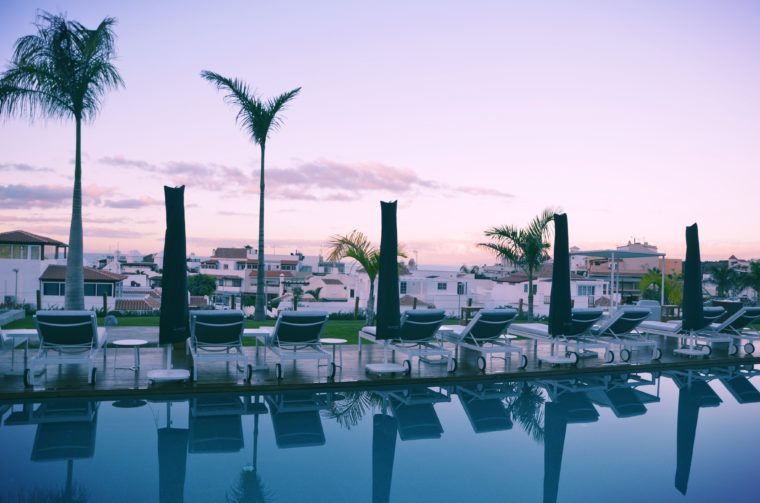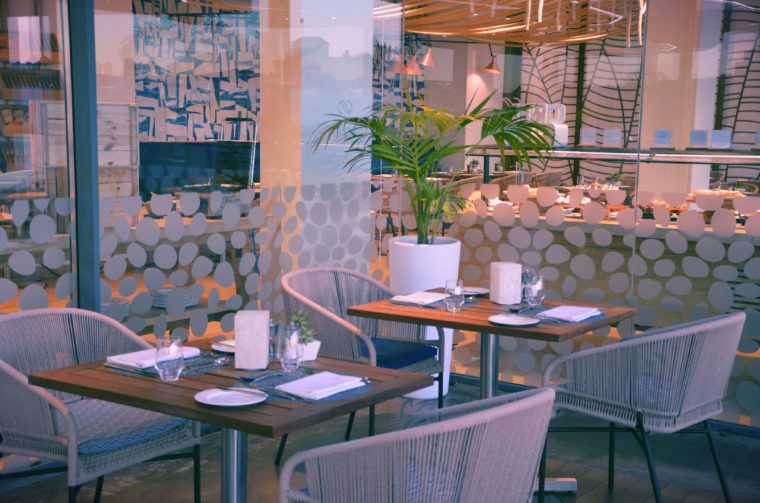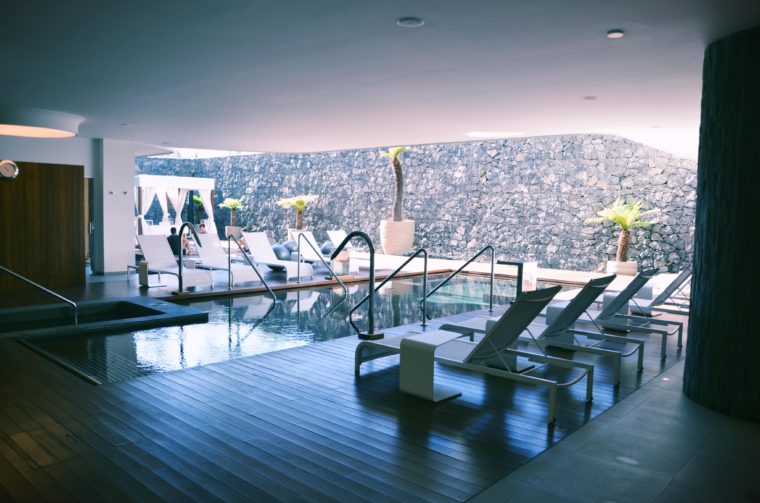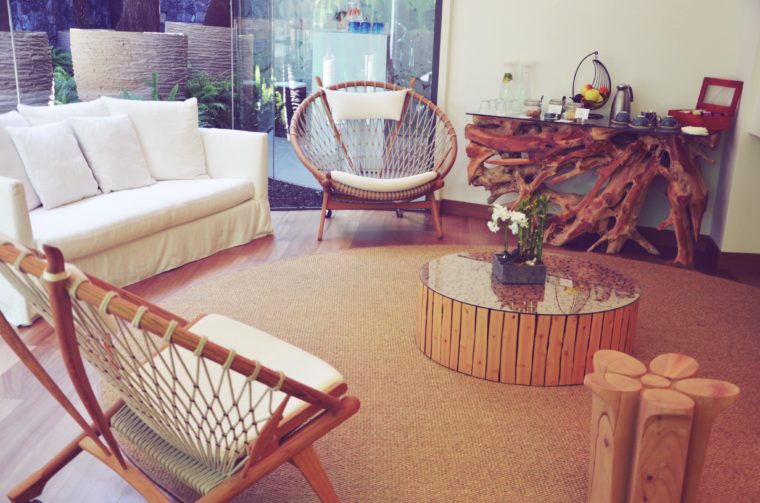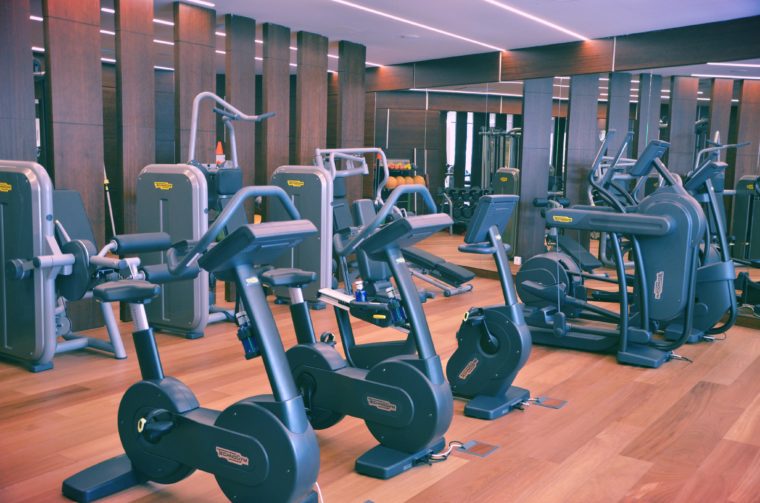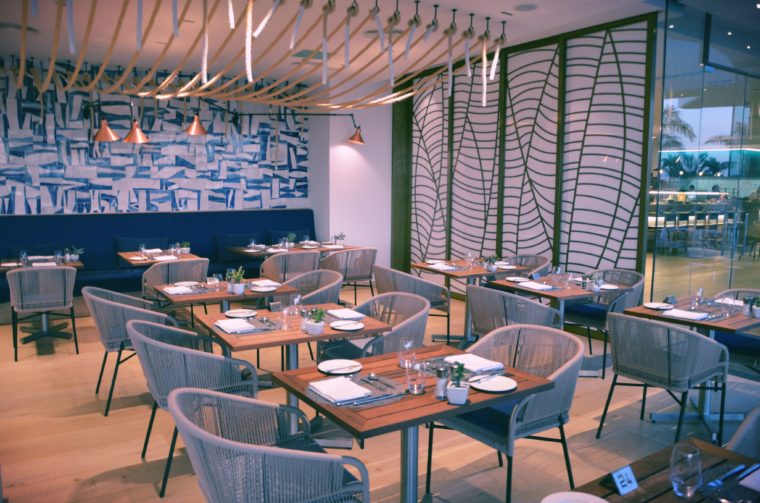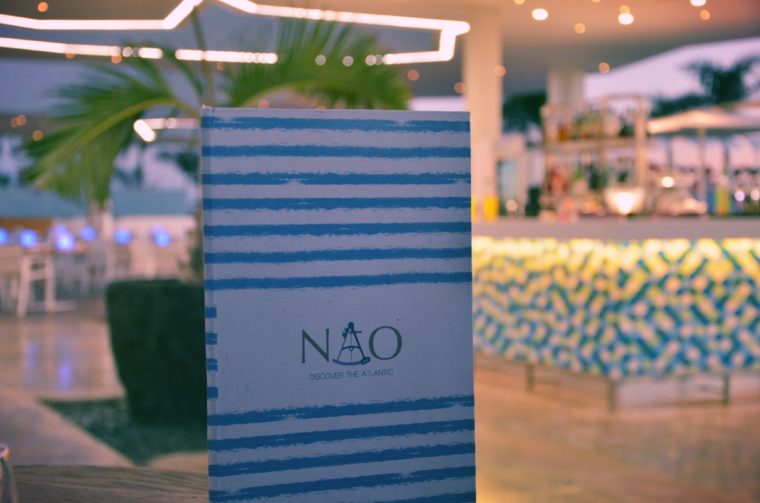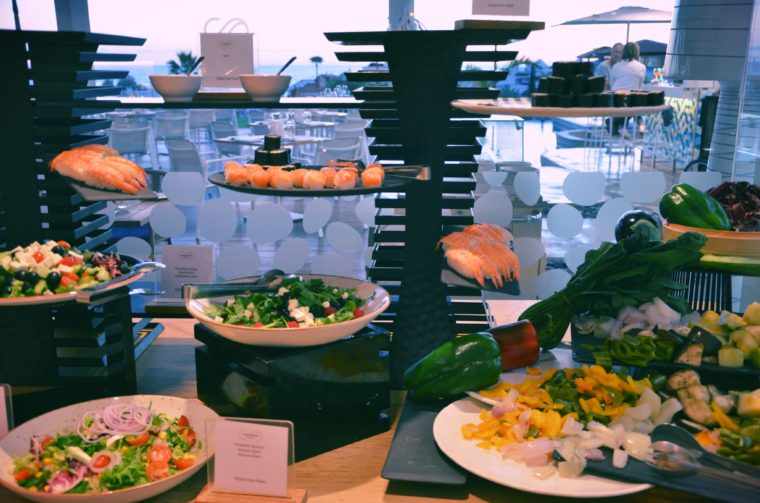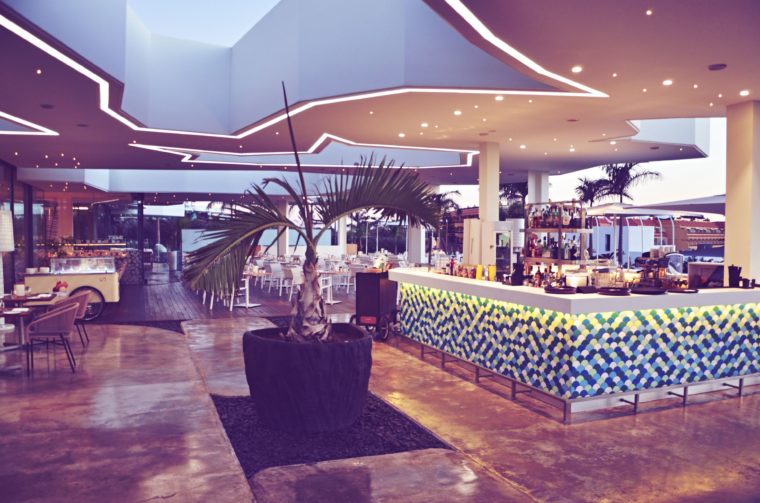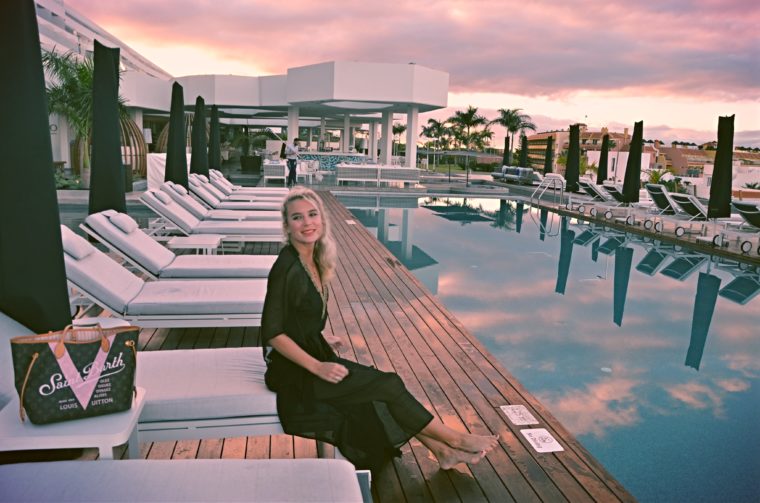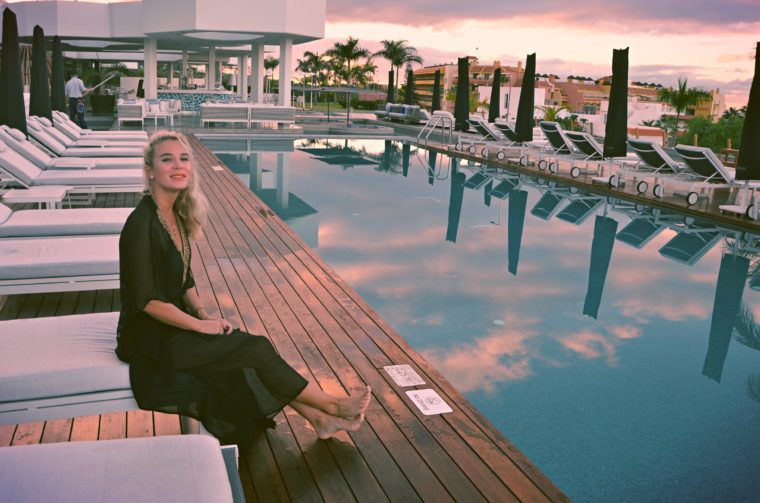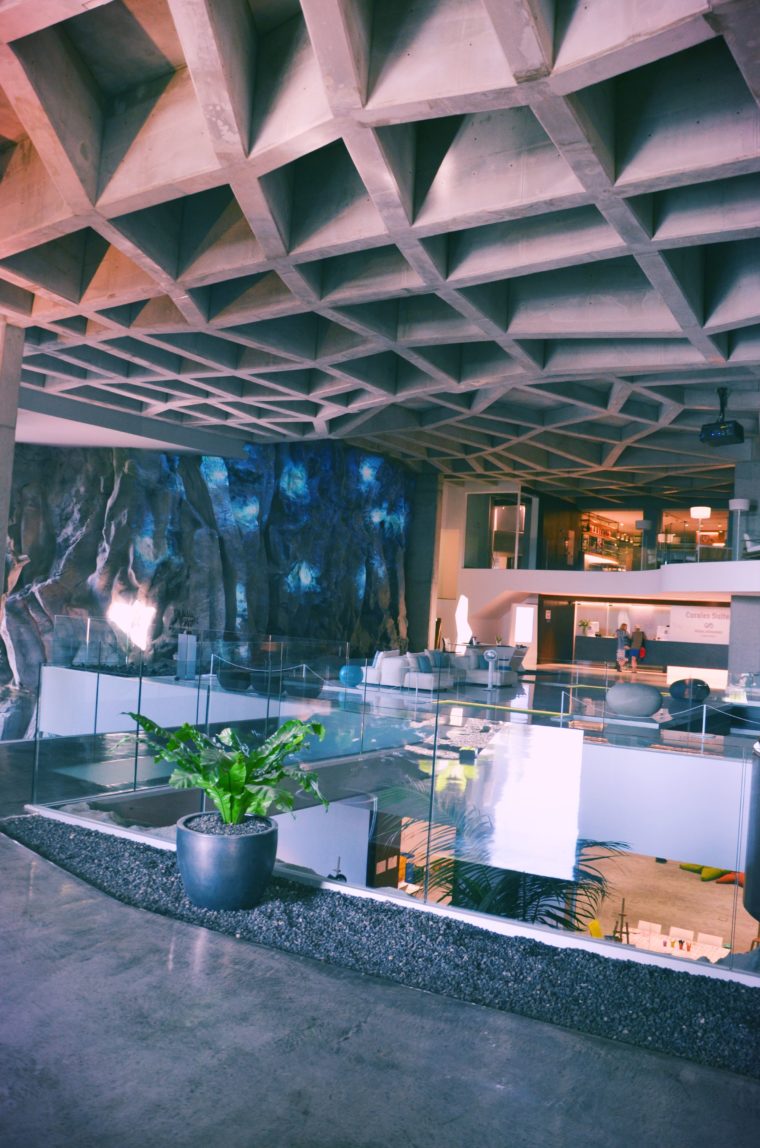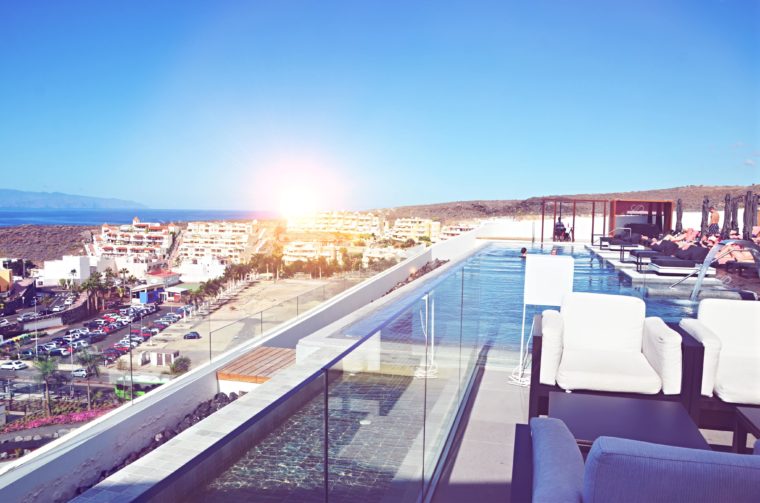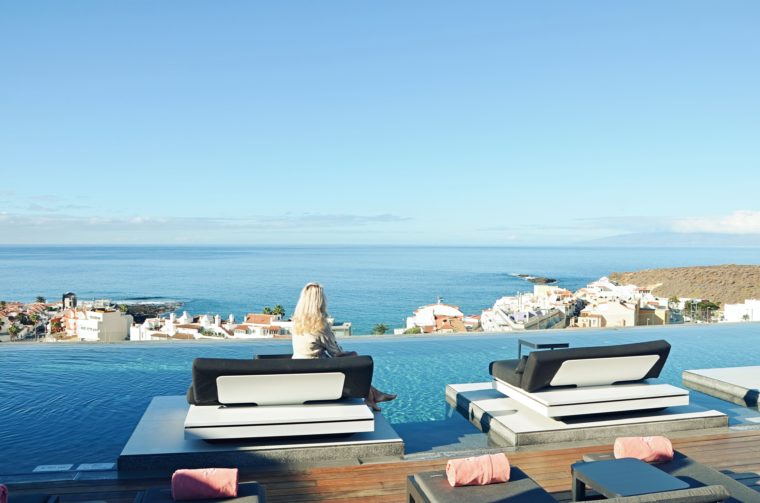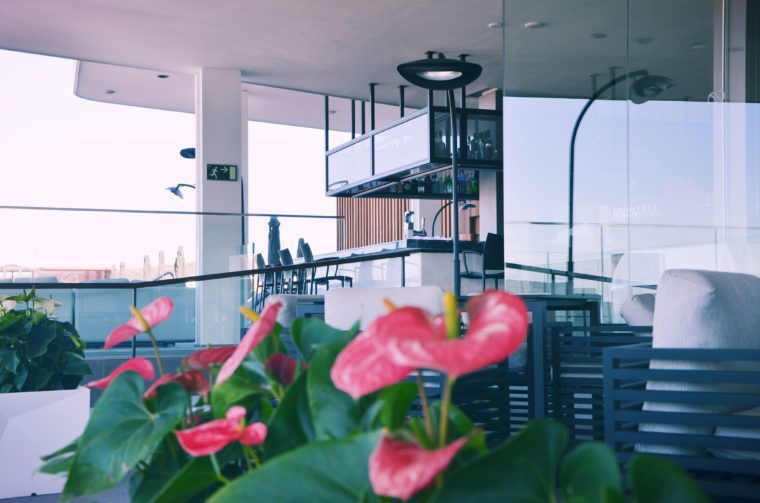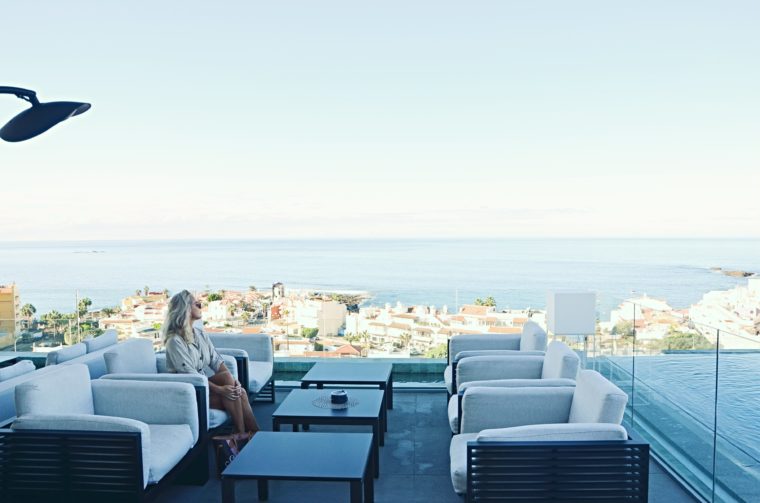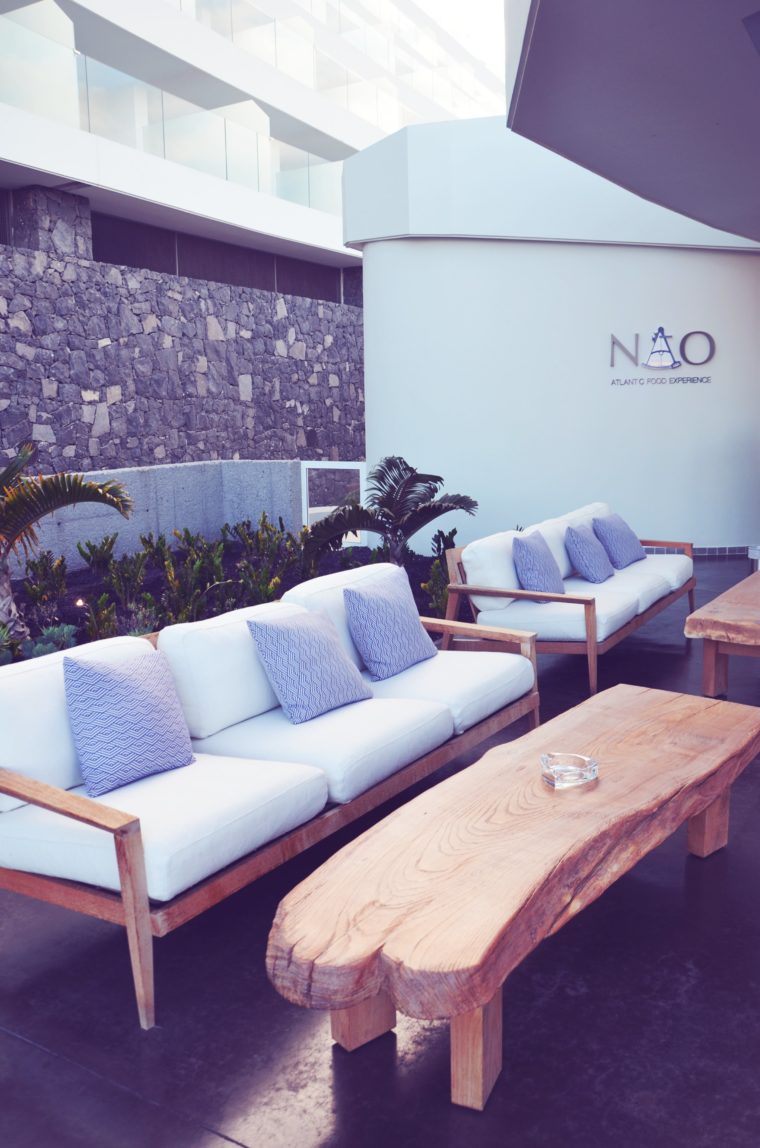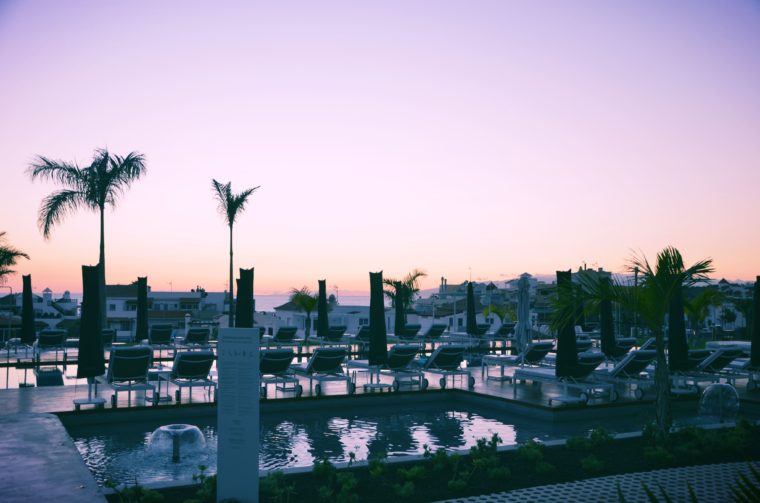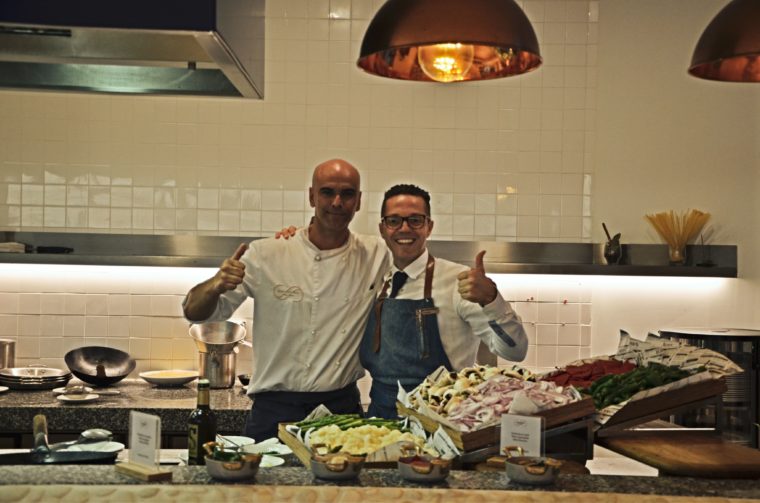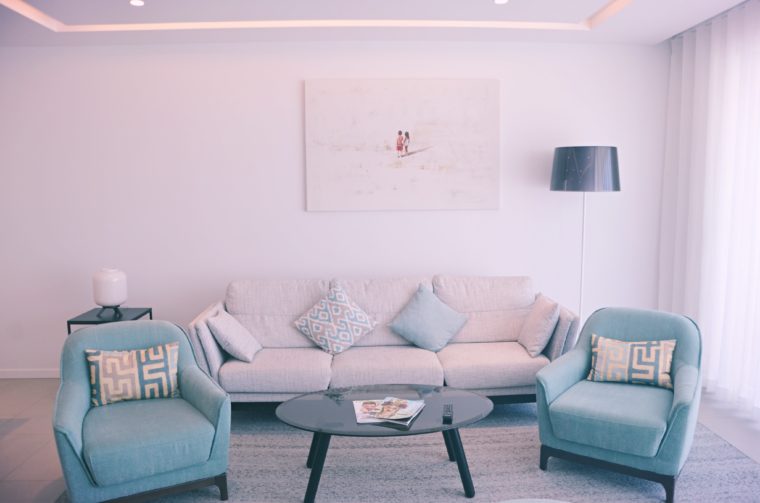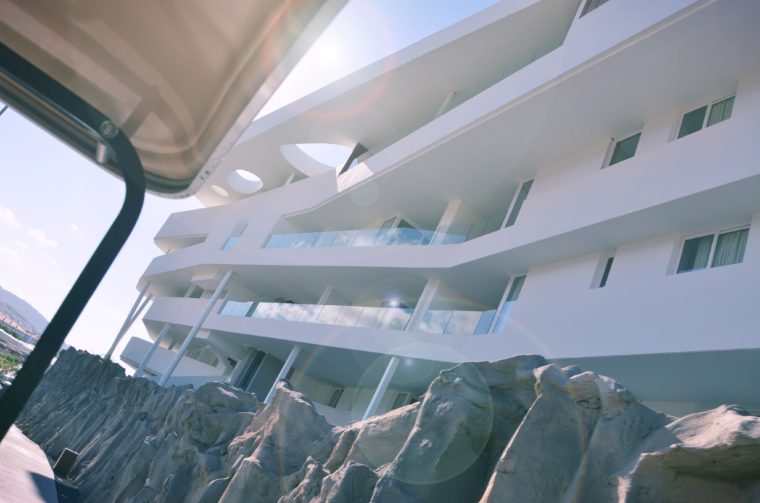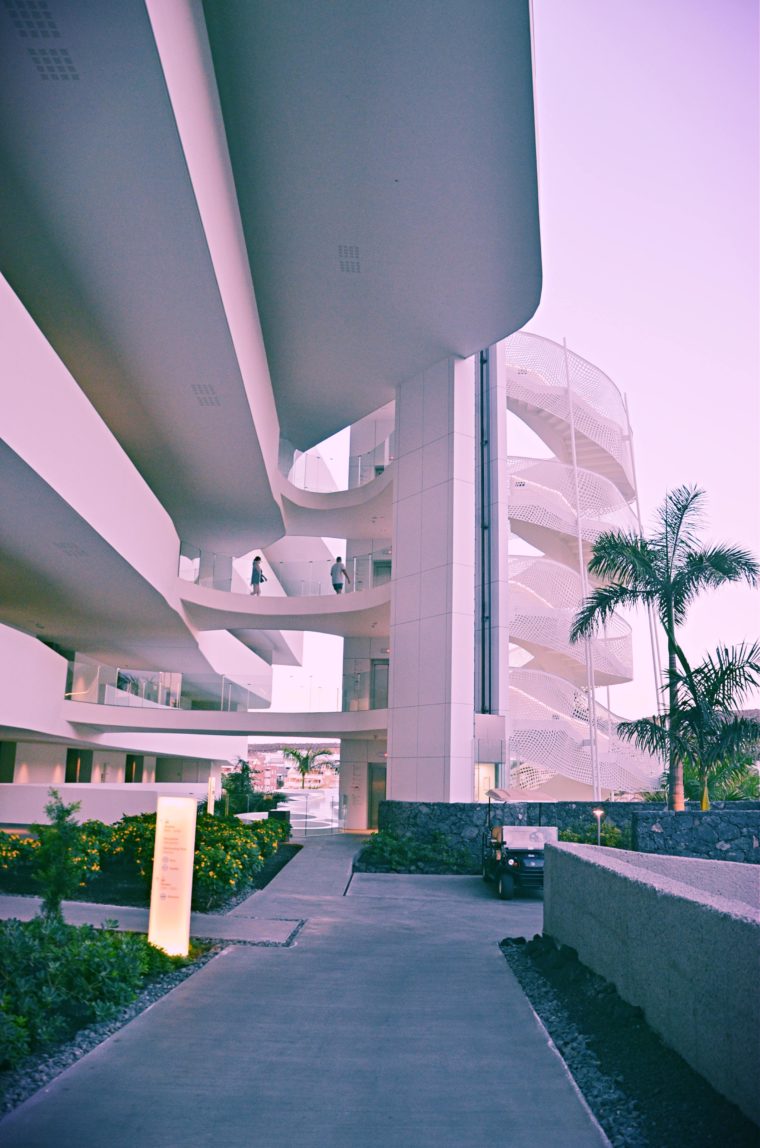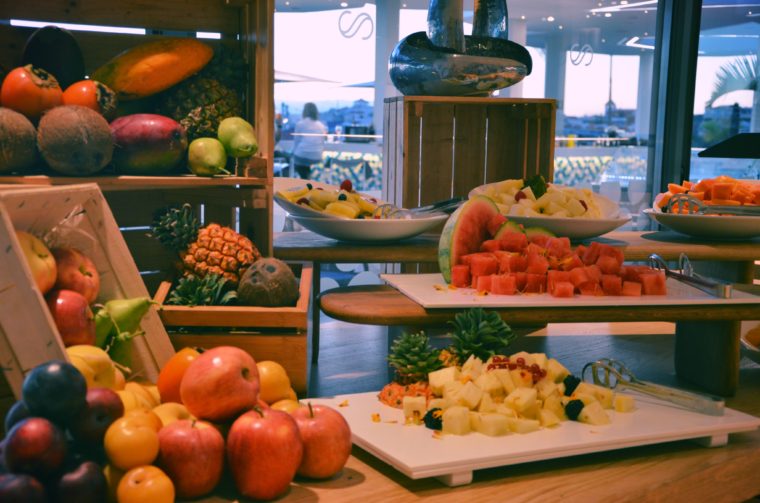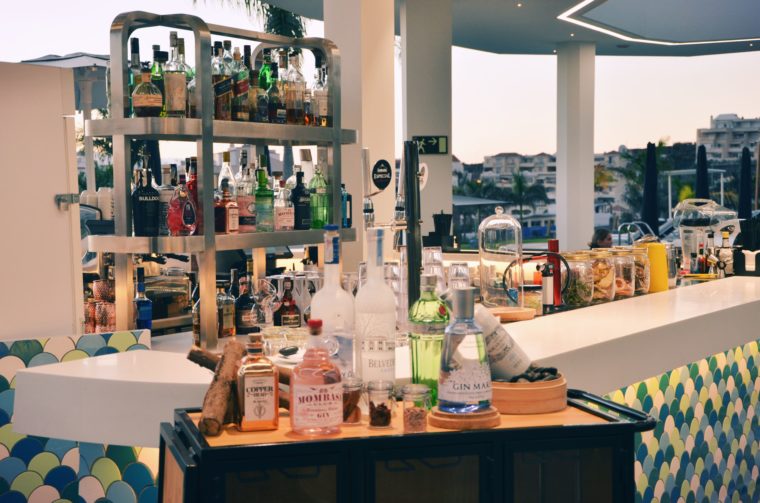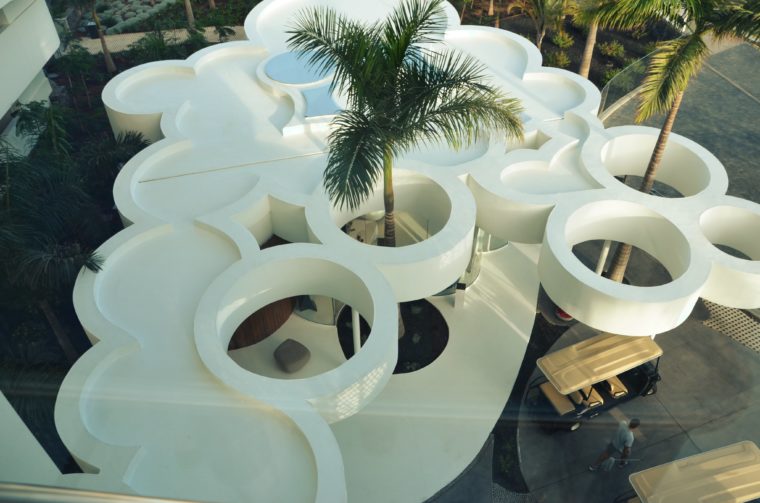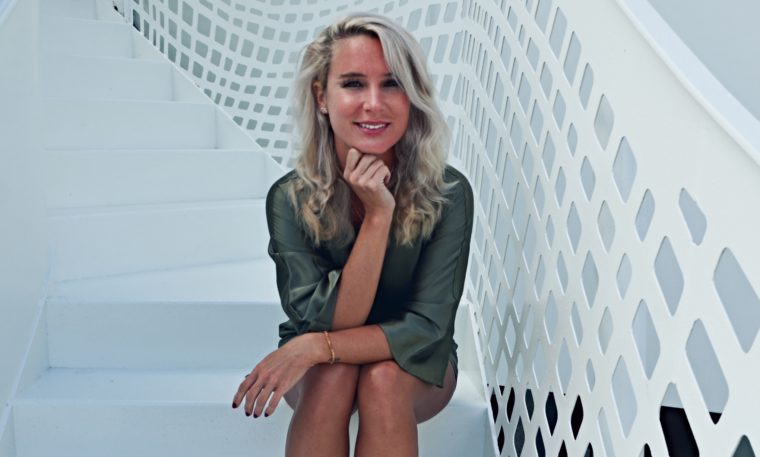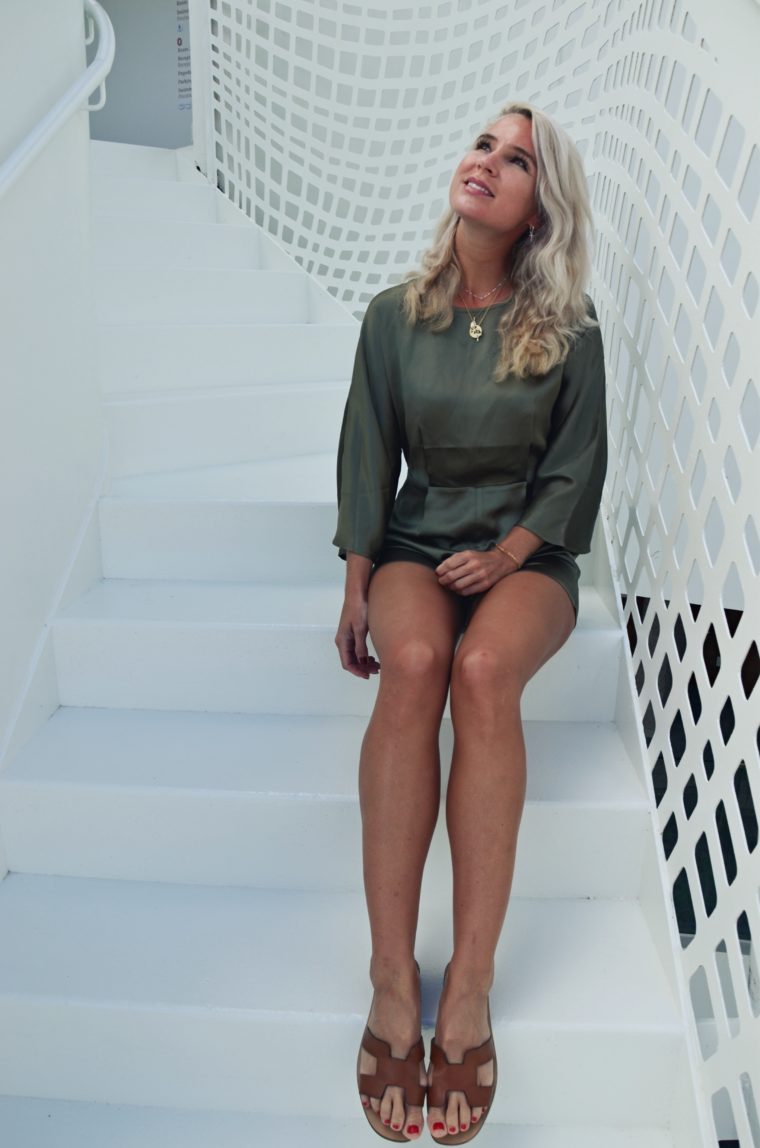 (In freundlicher Zusammenarbeit mit dem Royal Hideaway Corales Resort)