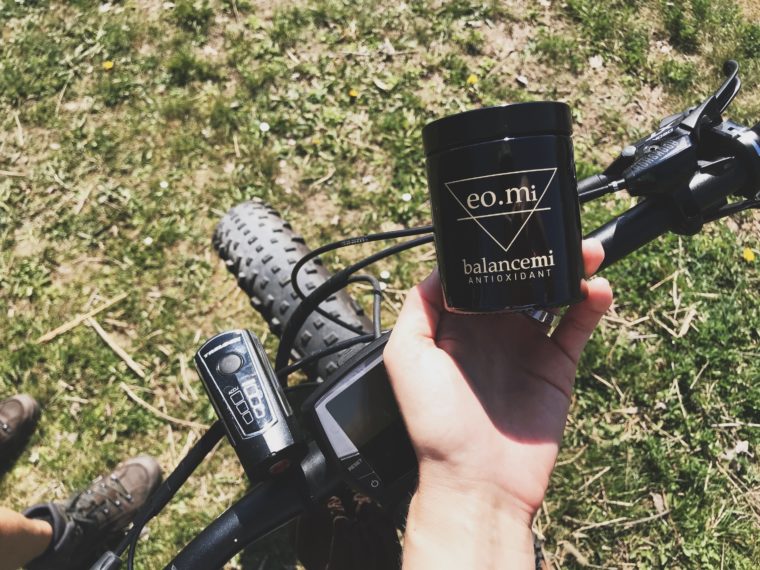 Guten Tag ihr Lieben! Ich hoffe ihr hattet eine schöne Osterzeit und konntet diese mit euren Lieblingsmenschen genießen. Trotz Quarantäne haben wir glücklicherweise momentan wunderbares Wetter in Deutschland! Hier in Würzburg scheint non stop die Sonne. Daher sind wir immer viel draußen um zu sporteln, hauptsächlich joggen, mit dem Hund laufen, oder das Fahrrad schnappen – ganz besonders letzteres hat mich wieder richtig gepackt und macht in der Natur bei den herrlichen Temperaturen wirklich Freude! Obwohl wir nun schon die achte Woche in Quarantäne sind, haben wir erstaunlich viel Energie. Ich denke aber, dass dies hauptsächlich an unserer guten Ernährung liegt. Wir essen sehr viele frische Lebensmittel, bereiten diese immer gleich zu, kochen täglich mindestens 2x und konsumieren wenig Alkohol, Zucker und Süßkram. Nichts desto trotz haben wir aber auch vor einiger Zeit EO.MI entdeckt, ein Nahrungsergänzungsmittel in Kapselform. EO.MI ist spezialisiert auf Antioxidantien, die für unseren Körper sehr wichtig sind. Antioxidantien sind sogenannte Radikalfänger; sie inaktivieren im Organismus reaktive Sauerstoffspezies, deren zu großes Vorkommen zu oxidativem Stress führt und außerdem in Zusammenhang mit dem Altern und der Entstehung einer Reihe von Krankheiten in Verbindung gebracht wird. Obst und Gemüse mit besonders hohem Radikalfänger-Potenzial helfen, die Zellen gesund zu erhalten und Tumore zu verhindern. Das antioxidative Potenzial verschiedener Obst- und Gemüsesorten bemessen Forscher übrigens mit dem sogenannten ORAC-Wert (Oxygen Radical Absorbance Capacity), welcher die Ausdauer eines Radikalfängers angibt. Neben Obst und Gemüse stecken viele Antioxidantien in Nüssen, Zimt und dunkler Schokolade. Auch verschiedene Sprossen enthalten viele gesunde sekundäre Pflanzenstoffe. EO.MI unterstützt euch bei einer gesunden, vitalen Lebensweise, welche sich auf den Einklang zwischen Geist und Körper spezialisiert. Ein Ziel ist hier das Gefühl von Leichtigkeit und Balance sowie die Energie, dass einen nichts und niemanden aufhalten kann, seine Lebensträume zu erreichen.
"Antioxidantien sind wichtig für die Funktionen in unserem Körper und dienen vor allem dem Zellschutz, von welchem unsere gesamte Gesundheit profitiert." EO.MI 
Seit ich die Kapseln regelmäßig einnehme, bin ich belastbarer, habe richtig Energieschübe und bin auch beim Sporteln nicht klein zu bekommen. Ich fühle mich rundum fitter und bin ausgeglichener, obwohl wir uns alle umgestellt haben bzgl. der Corona Quarantäne. EO.MI kann ich euch wärmstens als Nahrungsergänzungsmittel empfehlen. Ich wünsche euch das Allerbeste, eure Maren.
Good afternoon guys! I hope you had a nice Easter time and you could enjoy it with your favorite people. Despite quarantine we have wonderful weather in Germany at the moment! Here in Würzburg the sun is shining non-stop. So we are always outdoors to do sports, mainly jogging, running with the dog or getting the bike – it's really fun in nature with the wonderful temperatures! Although we are now in quarantine for the eighth week, we have an amazing amount of energy. But I think that this is mainly due to our good nutrition. We eat a lot of fresh food, always prepare it the same way, cook at least twice a day and consume little alcohol, sugar and sweets. Nevertheless, some time ago we discovered EO.MI, a food supplement in capsule form. EO.MI is specialized in antioxidants which are very important for our body. Antioxidants are so-called radical scavengers; they inactivate reactive oxygen species in the organism, the excessive presence of which leads to oxidative stress and is also associated with ageing and the development of a number of diseases. Fruit and vegetables with a particularly high radical scavenger potential help to keep cells healthy and prevent tumours. Researchers measure the antioxidant potential of various types of fruit and vegetables with the so-called ORAC value (Oxygen Radical Absorbance Capacity), which indicates the endurance of a radical scavenger. Besides fruit and vegetables, nuts, cinnamon and dark chocolate contain many antioxidants. Various sprouts also contain many healthy secondary plant substances. EO.MI supports you in a healthy, vital lifestyle, which specializes in the harmony between mind and body. One goal here is the feeling of lightness and balance as well as the energy that nothing and nobody can stop you from achieving your life dreams. "Antioxidants are important for the functions in our body and above all serve the cell protection, from which our entire health benefits." (EO.MI) Since I have been taking the capsules regularly I'm more resilient, I have real energy boosts and I can't be kept down even when doing sports. I feel completely fitter and more balanced, even though we have all changed over to the Corona quarantine. I can warmly recommend EO.MI as a food supplement. I wish you all the best, yours Maren.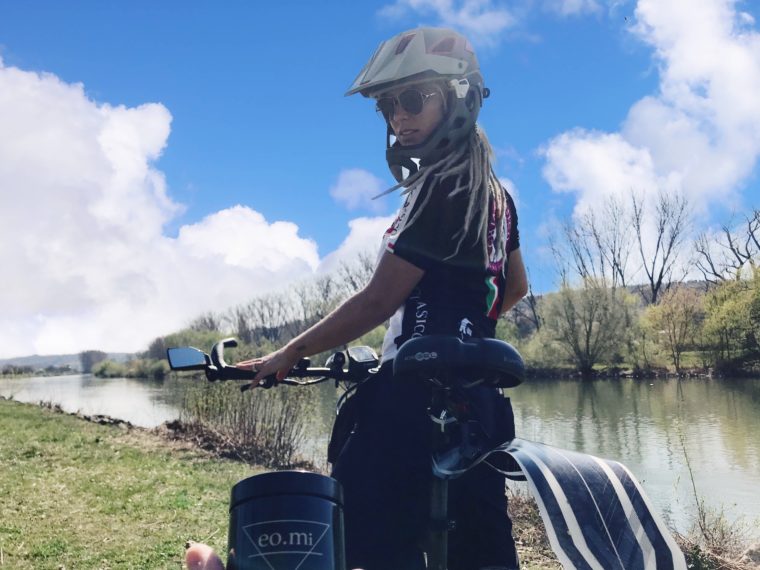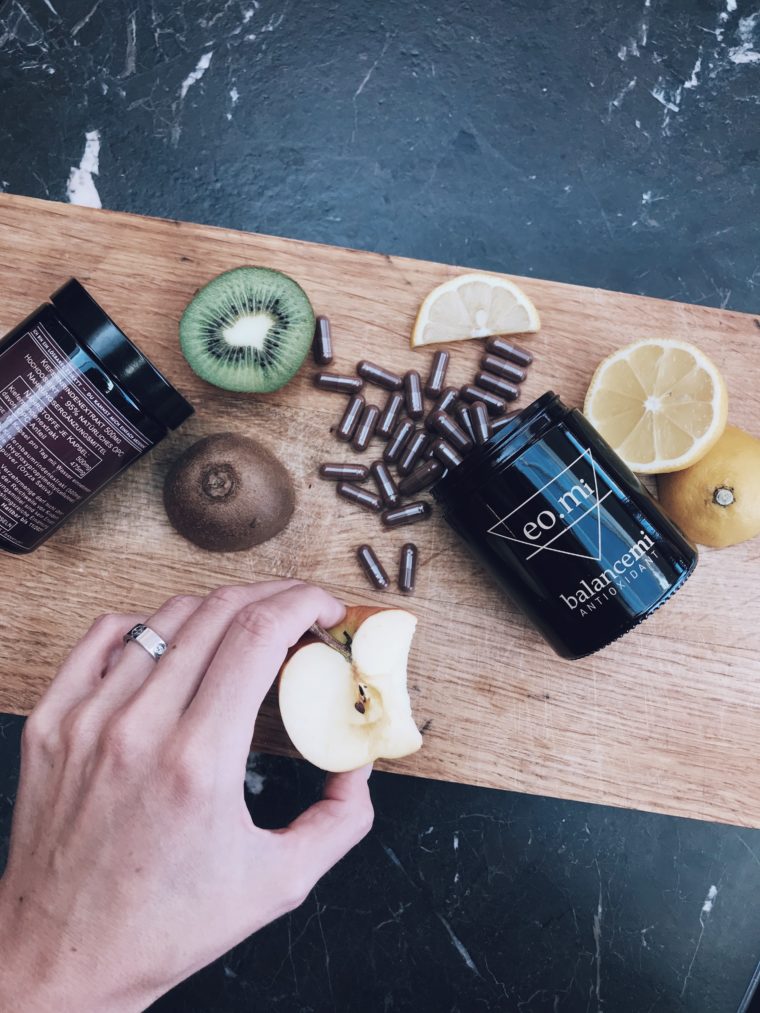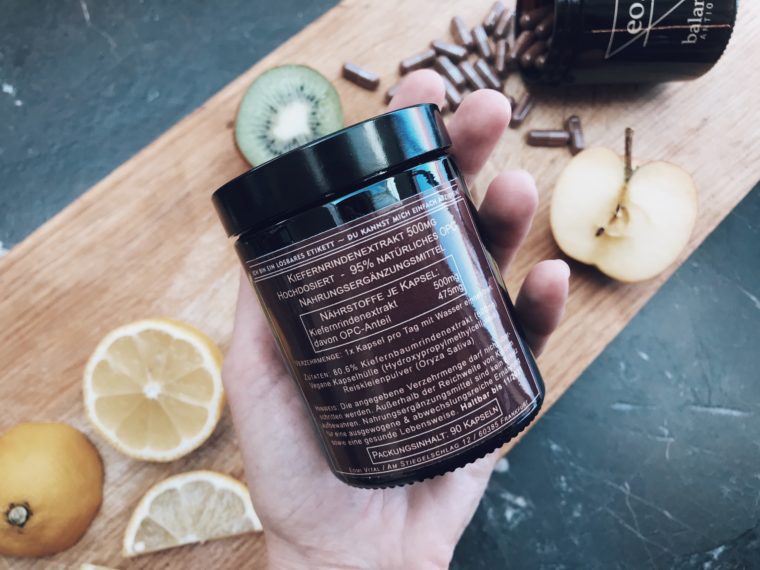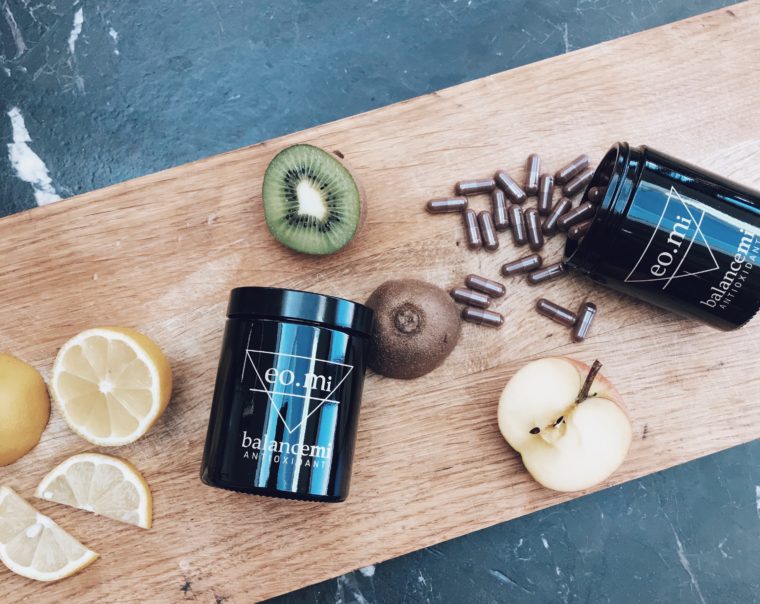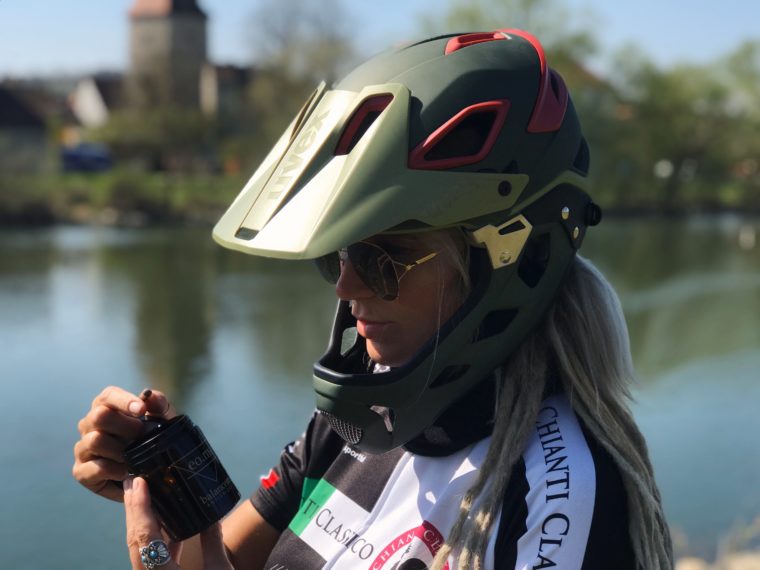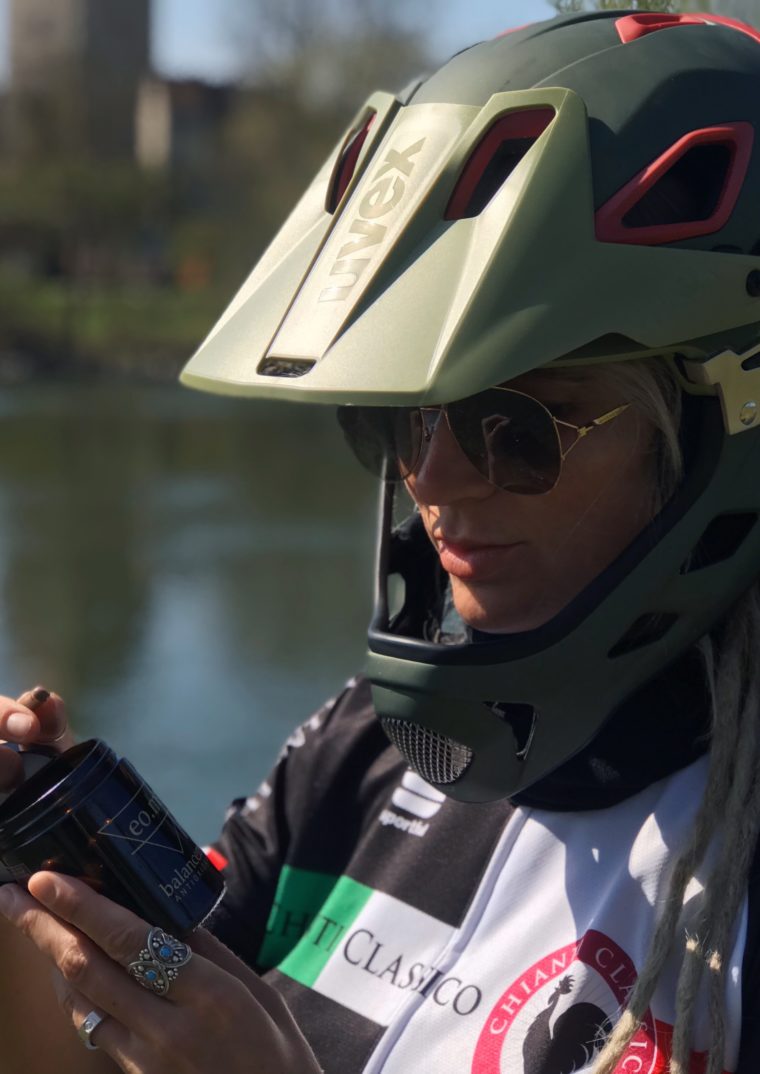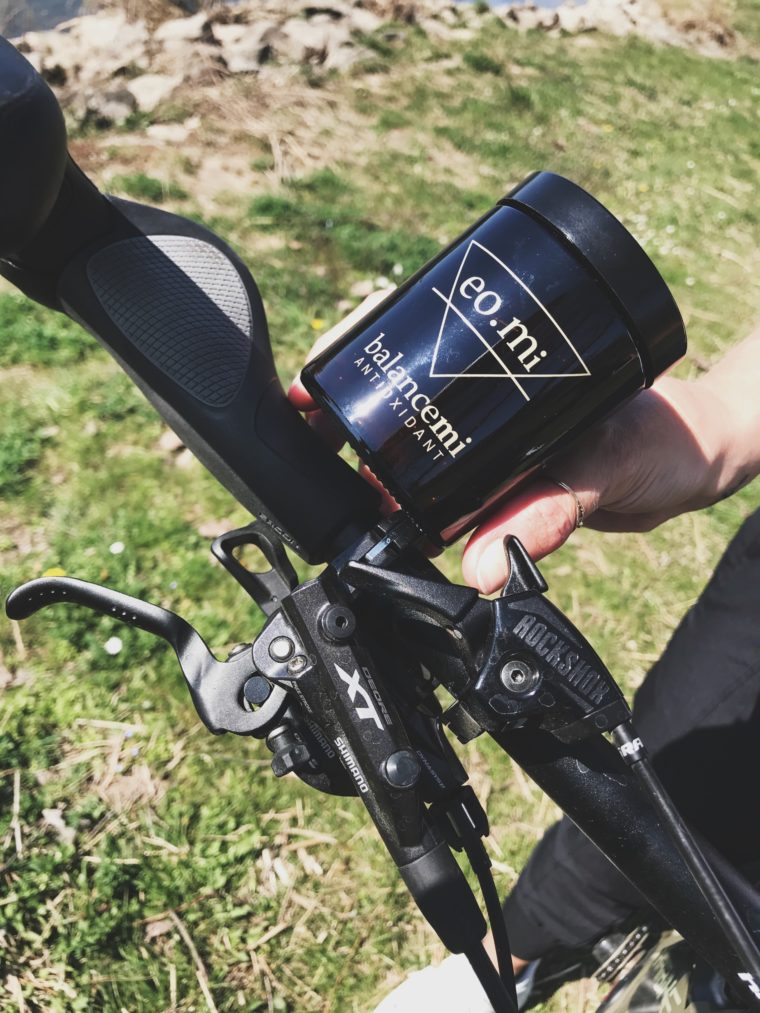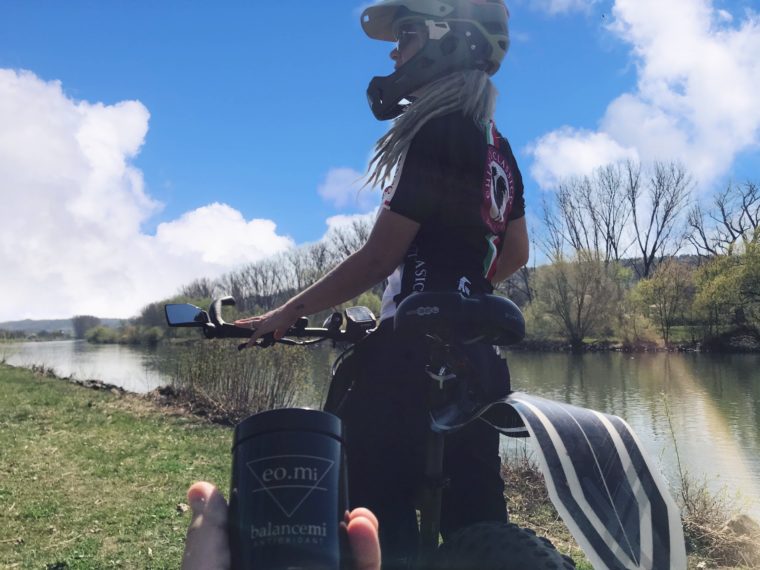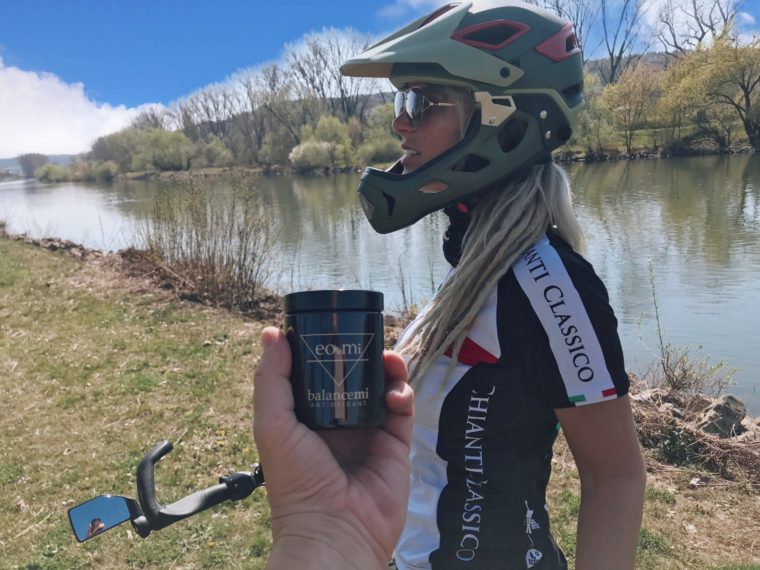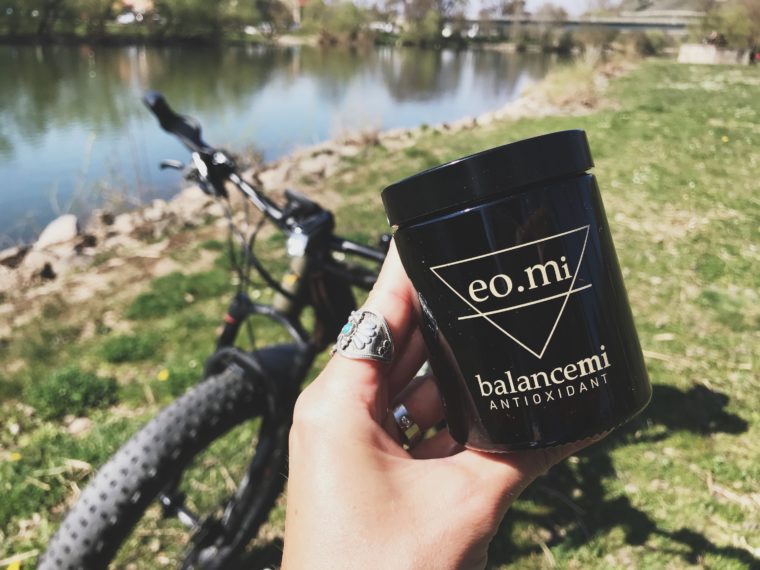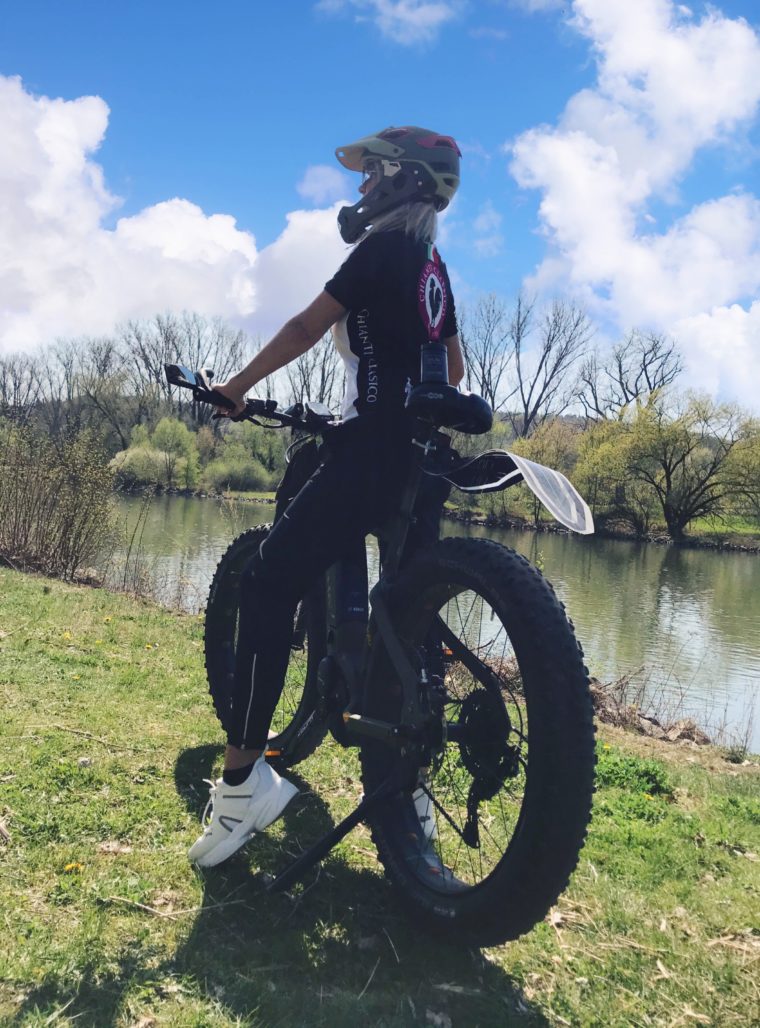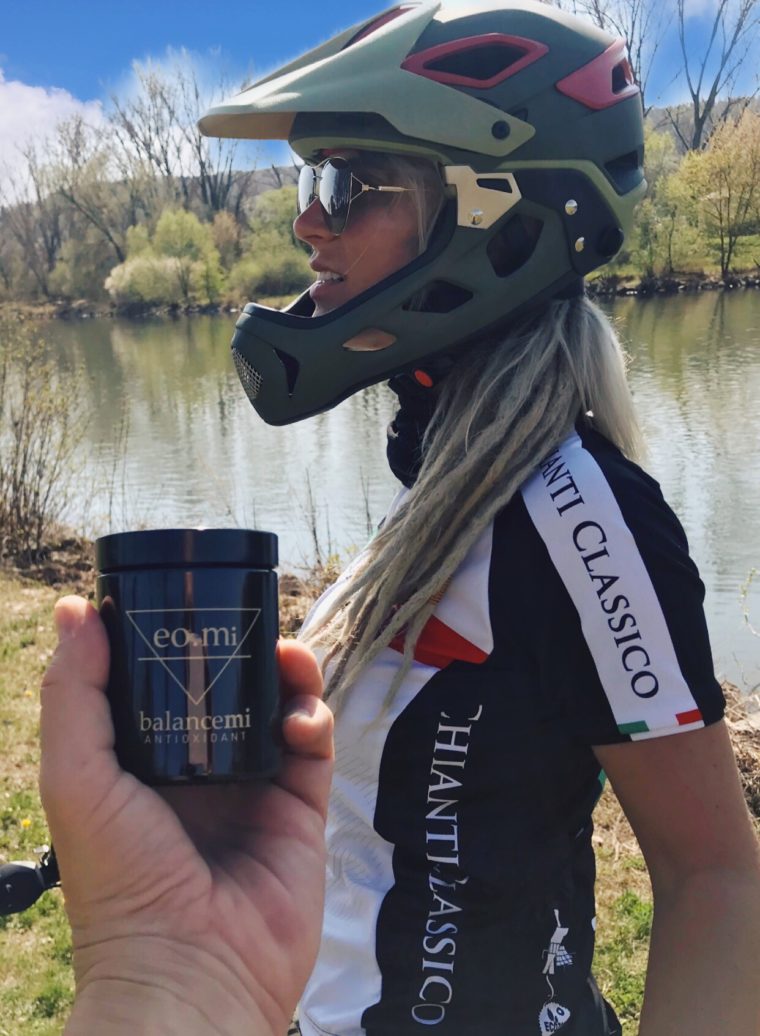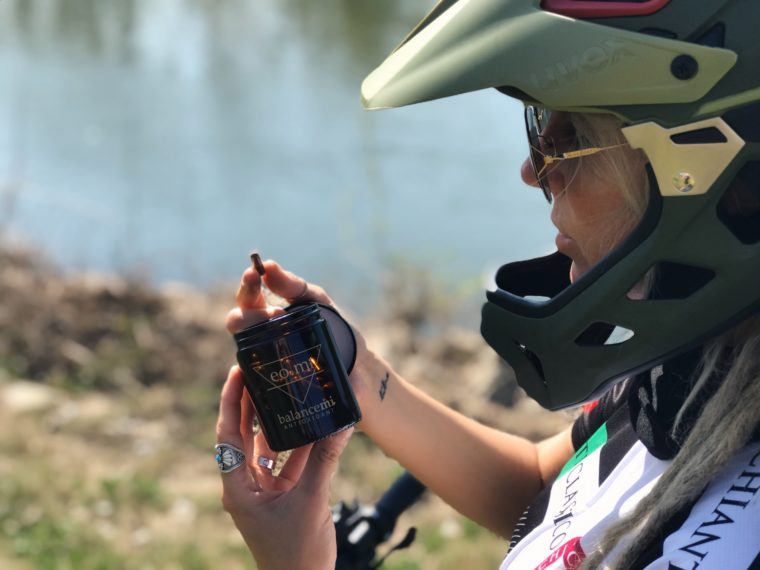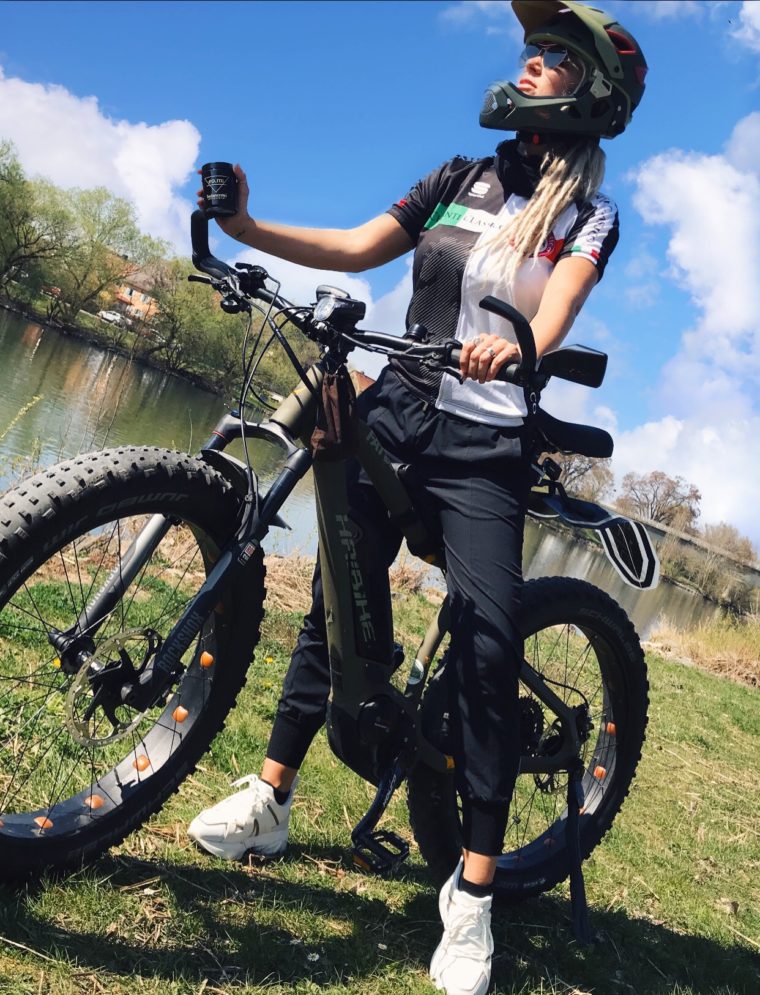 In liebevoller Zusammenarbeit mit EO.MI